The Green Bay Packers failed Aaron Rodgers this offseason. Instead of addressing the Packers' biggest needs to give him a shot at winning another Super Bowl, they focused on finding his replacement during the NFL draft. It was a bad decision.
Aaron Rodgers' receivers cost him at least 648 yards last season. The average was 282.
The Green Bay Packers entered the offseason with one glaring need to address. They needed another starting wide receiver. Ideally, they would have added a starting tight end and a third receiver. Rodgers' receivers dropped a huge number of passes, while also struggling to get open. That put the acclaimed quarterback in unwinnable positions far too often.
For the Packers to have any success, Rodgers had to make inch-perfect throws into non-existent windows. His standard play was a play most quarterbacks would never even attempt. That's why he led the league in throwaways for the second season in a row.
Rodgers' raw statistical output has taken a hit because of who he is throwing to. Instead of recognizing that and addressing it, the Packers decided to bypass adding receivers. Devin Funchess was brought in in free agency. Funchess is a drop machine who missed almost all of last season through injury. He won't improve the Packers pass catchers. In the deepest wide receiver draft of recent memory, the Packers chose to trade up in the first round for Jordan Love.
Matt LaFleur wanted to get a head start on the post-Rodgers era of Packers football. He did so at the expense of maximizing Rodgers' remaining window. For those who believe Rodgers is in decline, this was a smart move. It drew comparisons to the Chiefs trading up for Patrick Mahomes. But Rodgers isn't in decline. At least, he's not in decline to the degree that the Packers should be looking to the future.
In 2019, he was the ninth-most accurate quarterback in the league. His depth-adjusted accuracy was 60.5%, one spot and 0.2% ahead of Super Bowl MVP Patrick Mahomes. This percentage accounts for dropped passes so the receivers drops don't factor in. But it doesn't account for the difficulty of the throw. That's why Mahomes ranks outside the top five, he attempts throws most quarterbacks don't even see, and it's why Rodgers isn't higher.
His deep passes were accurate 51.7% of the time, so it's not like his arm is physically declining either. Rodgers is still a very impressive athlete who extends plays and functions outside the pocket.
This example comes from the final two minutes of the Week 17 matchup with the Detroit Lions. Jake Kumerow is the intended target. Rodgers doesn't have anyone open in the initial phase of the play so he bails from the pocket. While moving right, he manages to throw a ball from his own 30-yard line to the Lions 16-yard line. That's at least 54 yards in the air. Kumerow couldn't create any separation in his route so he pushed off to get open.
His push-off was flagged, negating the play no matter what happened. Kumerow allowed the ball to slide through his hands and chest for the incompletion. That drop didn't even count as a drop because of the penalty.
Rodgers was forced to rely on Davante Adams. Adams was the only receiver who could consistently create separation, but he also had major drop issues last season. He had worse hands than Nelson Agholor. With Adams as the only receiver capable of creating separation, it was very difficult for Rodgers to throw accurate passes to the intermediate level. Let's stick with the Lions game from Week 17. This first example is a second-quarter throw to Marquez Valdez-Scantling.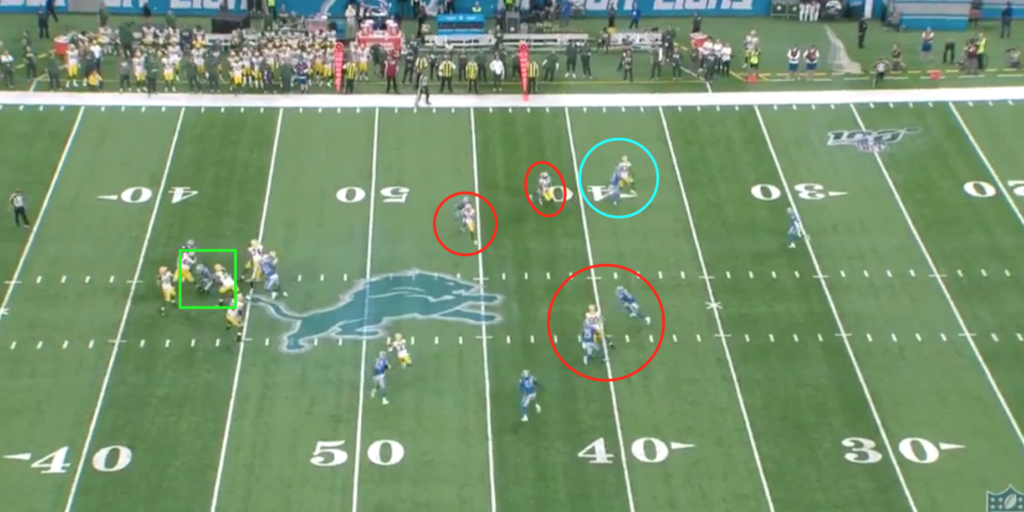 This still shot shows what Rodgers sees as he is releasing the ball. In the green square, we can see a pass rusher who has penetrated the pocket. Rodgers doesn't have time to hold the ball. In the three red circles, there are three receivers who are not open. No throw can find them or throw them open. In the blue circle at the top of the screen, Valdez-Scantling is turning into space. Rodgers can throw him open with a perfectly-timed, perfectly-placed pass.
All he needs is his receiver to make a sharp cut.

So let's isolate Valdez-Scantling and look at his route. His release isn't clean, Darius Slay stays on top of him early. Valdez-Scantling works his way through Slay to get into a decent position from which he can create separation through the break in his route. He tries to, but there isn't a sharp cut and the movement is slow. It's easy for Slay to ride his back all the way through the route.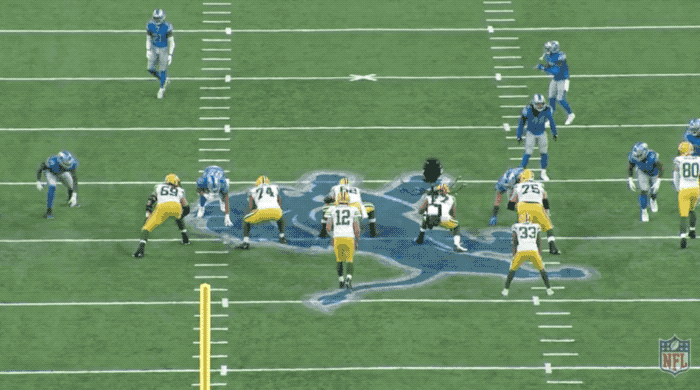 This is a perfect throw. It's an extremely difficult throw. It requires anticipation, perfect ball placement and a willingness to stand strong against an incoming hit. Rodgers puts the ball exactly where it needs to be, if you pause the above gif at the point the ball arrives, it is just inside the sideline. Had Valdez-Scantling created any separation, this would have been a completion. Instead, it's a 19-yard throw into a window that doesn't exist.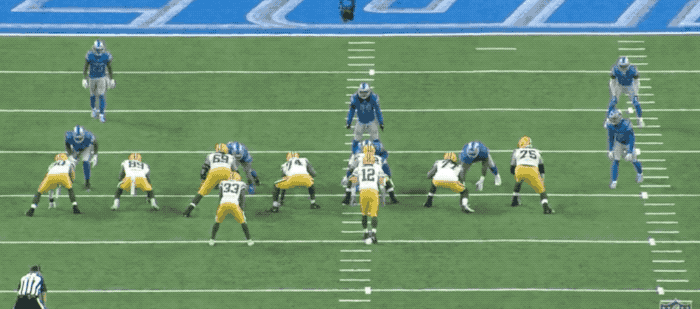 From the third quarter of the same game, Rodgers had exactly the same situation develop except it was a 20-yard throw to Allen Lazard on the opposite side of the field. Lazard gave him no window to throw into. These plays aren't exceptions. Rodgers was playing every game knowing a significant chunk of his good plays would automatically result in no gain.
Technically, these throws are inaccurate so they have to be charted that way, but the quarterback did everything right.
It's not like there were better options. He could have checked down to Aaron Jones on the first play, but he would have had to predetermine a checkdown before the snap to hit that play on time. Predetermining a checkdown on Third-and-7 is a fast track to losing games. A widespread criticism of Rodgers is that he's too cautious. Leading the league in throwaways is the most prominent argument for that. But Rodgers typically throws the ball away because he has to. He searches out receivers and holds the ball as long as he possibly can for someone to get open. His receivers just don't get open at the same rate as their peers.
A better measurement of Rodgers' decision-making is his aggressiveness on third downs.
Rodgers threw the ball to the first down line on 58.9% of his third down plays last season, that ranked 14th in the NFL. He threw to the first down line on Third-and-Long (Third-and-5+) 57.9% of the time, that ranked sixth in the NFL. Rodgers makes the right play to best maximize his team's chances of winning games. Being excessively aggressive isn't a good thing. He's stuck a good balance. Furthermore, his ability to avoid turning the ball over while still generating big plays is rare.
Of his 635 attempts last season, only 14 passes should have been intercepted. That's 2.2%, which ranked second-best in the NFL. If we subtract Rodgers' throwaways, of which there were 52, Rodgers' rate drops to 2.4%, which would have ranked fifth in the NFL. Rodgers isn't protecting the ball because he refuses to make throws. He threw deep 15.5% of the time last year, third-most often in the league. He did that without recognized deep threats. Had the Packers gone out and added an Emmanuel Sanders or spent two high draft picks on wide receivers, they could have opened up the offence for their quarterback, instead, they added Love, Funchess and a backup running back.
Despite turning 37 years of age in December, Rodgers will enter this season expected to make superstar level throws on every single drive. He'll do it a lot. But doing it often enough to keep pace with his peers is an impossible ask.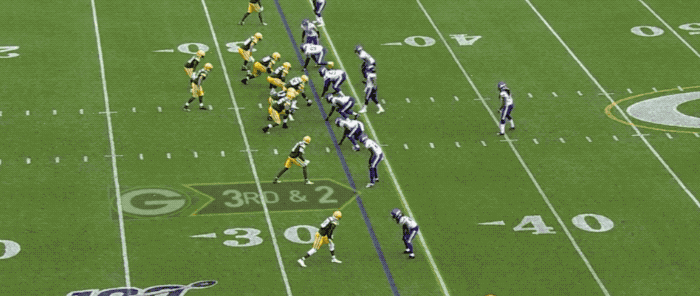 Whether it's fitting the ball into windows that are barely bigger than the ball itself...
...buying extra time against unblocked blitzers so his receiver can get open...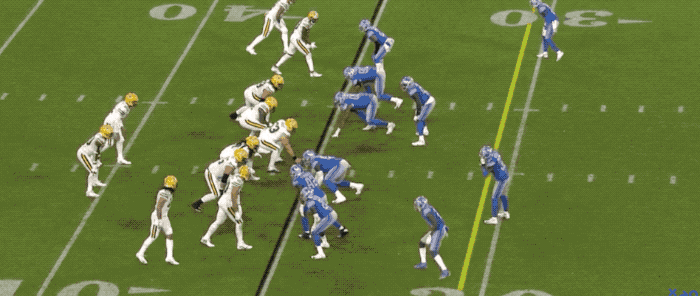 ...making impossible deep throws...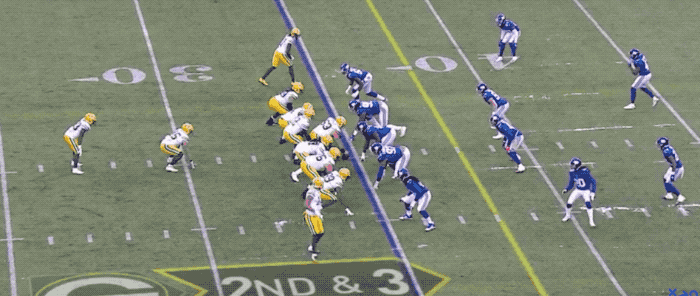 ...buying time in the pocket to bail out his offensive line...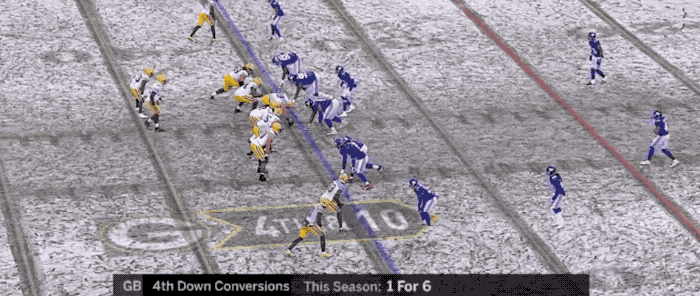 ...or throwing receivers open under pressure off his back foot for first downs, Rodgers can still do anything asked of him.
He's an elite quarterback who plays to his skillset consistently. The Packers wasted too many years clinging to Mike McCarthy as their head coach and now they are repeating the mistakes of that regime under Matt LaFleur. Unless an unforeseen trade comes about between now and the start of next season, Rodgers is likely to take far too much of the blame for the Packers failings again.
Download the brand new OffTheBall App in the Play Store & App Store right now! We've got you covered!
Subscribe to OffTheBall's YouTube channel for more videos, like us on Facebook or follow us on Twitter for the latest sporting news and content.