In the aftermath of George Floyd's murder at the hands of a white police officer, sociologist Dr Harry Edwards joined Off The Ball to explain Colin Kaepernick's influence over the current protesters. 
As people across the world show their solidarity with George Floyd by taking a knee in opposition to the systemic racism that cost him his life, sociologist Dr Harry Edwards identified a means of measuring the influence of Colin Kaepernick.
The former NFL quarter-back lost his livelihood for choosing to publicly protest the unlawful murder and mistreatment of black people by America's police force in 2016. Four years later, the 32-year-old's name has become synonymous with swathes of protesters who are now following Kaepernick's path.
"What Colin Kaepernick did was make 'taking a knee' a profound protest gesture," explained Edwards on Wednesday's Off The Ball. "When you turn on the TV now and there's a thousand people outside of the embassy in Berlin who are taking a knee, they are 'Kaepernicking'. He has gone onto another level."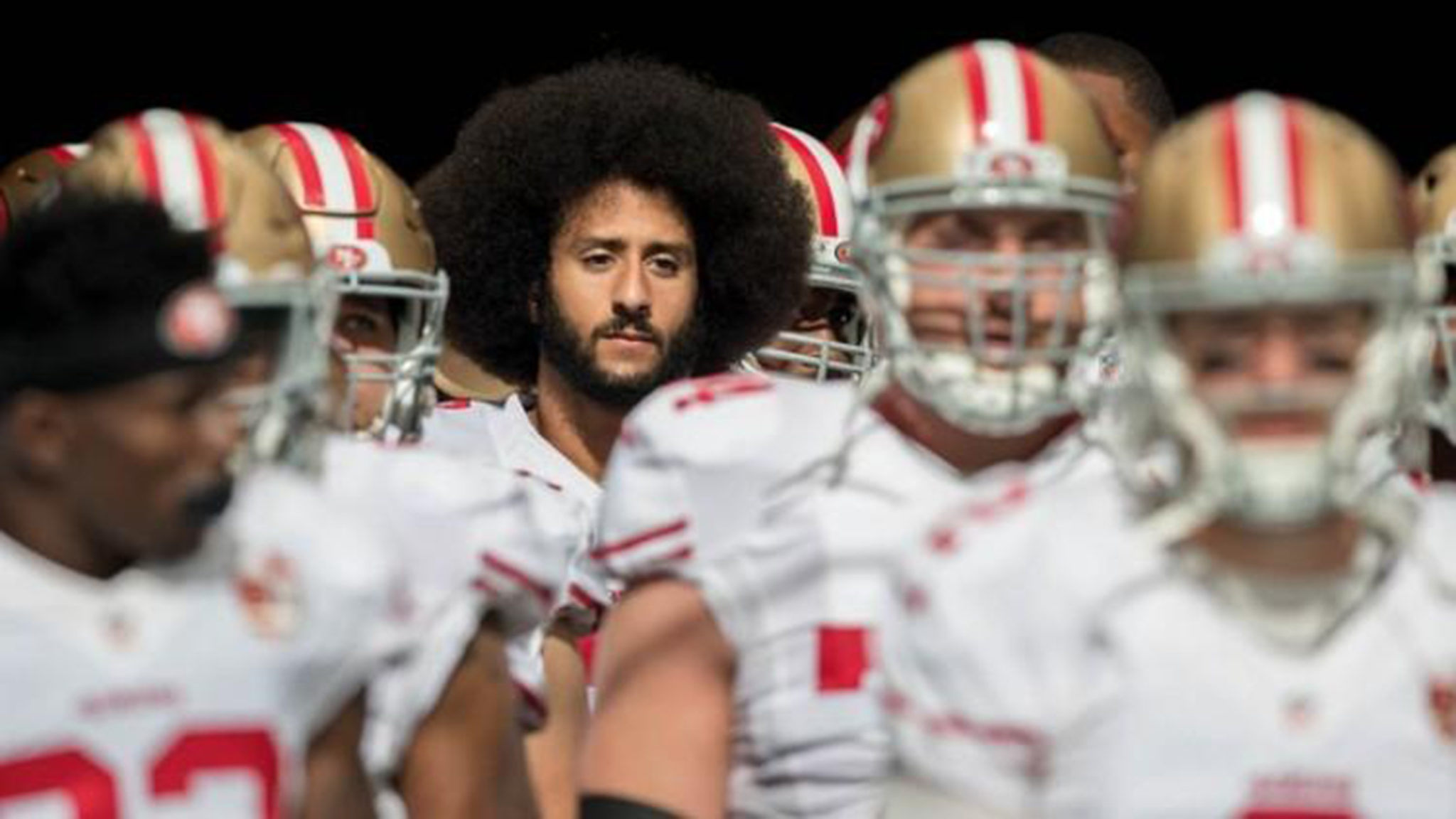 In a wide-ranging discussion that considered the response to the murder of George Floyd by a white American police officer, Dr Edwards sought to place Kaepernick's influence within the behaviour of those protesting today.
"Colin Kaepernick was the one who put his face on taking a knee," he explained. "He was the one who made it a protest gesture.
"There were people all over America who were raising a fist within the context of the Black Power movement in the 1960s, but it was Tommie Smith and John Carlos who raised their fist on the podium at the Mexico City Olympics and created the most iconic sporting image of the 20th century.
"In the same sense, it was Colin Kaepernick who made taking a knee a profound protest gesture. For this, he is the most significant athlete of his era. He was not only right [in 2016] but incredibly prescient in terms of calling attention to this issue."
A free-agent since 2017, the former San Francisco 49er reached a confidential agreement with the NFL in 2019 after accusing league owners of colluding with one another to keep him out of the league.
While Dr Edwards has no idea whether or not Kaepernick has a desire to return in a playing capacity, the renowned author and activist shared his thoughts on the NFL's controversial statement in light of Floyd's death.
— NFL (@NFL) May 30, 2020
"I read Roger's statement and I know Roger Goodell," he noted of the NFL commissioner whose name was attached to the statement. "We talk two or three times a month and I know his heart and his fundamental sentiments, but he works at the suffrage of the owners who most of whom are very conservative if not outright Trump supporters.
"So, when I read his statement, it could not have any less credulity or veracity if this had been Dracula pledging a donation to the blood bank. I mean, Roger Goodell talking about the NFL standing up for justice and doing their part, as long as Colin Kaepernick is on the outside looking in that kind of statement is laughable.
"I'm quite certain that Roger realises that, but as the commissioner he had to make a statement."
You can listen back to Dr Harry Edwards in full here. 
Download the brand new OffTheBall App in the Play Store & App Store right now! We've got you covered!
Subscribe to OffTheBall's YouTube channel for more videos, like us on Facebook or follow us on Twitter for the latest sporting news and content.