As we head into the penultimate round of this season's NFL with the Conference Finals, Cian Fahey joined OTB AM to discuss why we have to be tuned in this weekend.
Can Andy Reid win with Chad Henne?
With Patrick Mahomes currently going through concussion protocols, questions over his availability for the Kansas City Chiefs this weekend remain.
"The Chiefs at their worst game this season are probably better than the Bills' best game," Fahey claimed on Tuesday's OTB AM, "but since Mahomes has this concussion and not only that, he injured his foot early in the game last week as well,  you now bring this game down to be a little bit more competitive.
"It still feels like the Chiefs are a far better team though."
If he does remain sidelined, the next question concerns whether Chad Henne will be able to replace Mahomes and play to his standards.
"Even if Mahomes doesn't play this weekend and Andy Reid is forced to work with Chad Henne, I still think there's a chance of the Chiefs winning the game," Fahey admitted, "which is telling you just how good Andy Reid is, but it's also telling you the level of talent on the Chiefs relative to the level of talent on the Bills."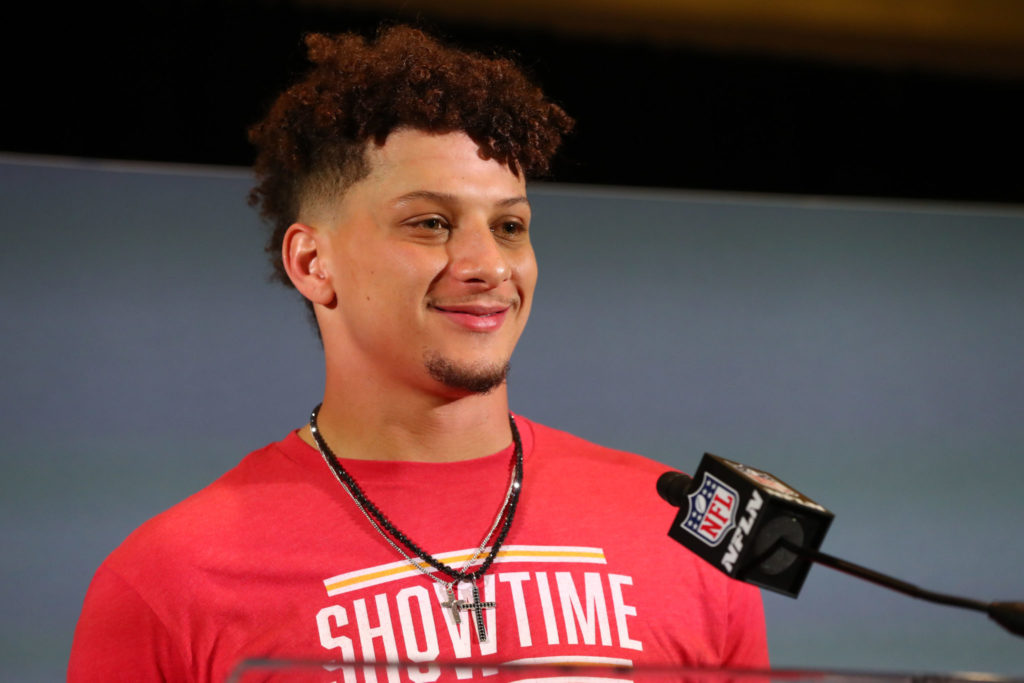 Leonard Fournette and Ronald Jones need to carry Tom Brady.
The next question concerned Tom Brady and what needs to happen for the Tampa Bay Buccaneers to triumph against the Green Bay Packers this weekend.
"Drew Brees and Tom Brady last week combined for about six or seven interceptions and Brees was just unlucky that his were caught and Brady's weren't," Fahey pointed out, sharing his concerns about the veteran quarter-back.
"Brady is not playing particularly well and this is not the first time he has gone through a play-off run without playing particularly well, sometimes he's even won the Super Bowl that way."
So, the holder of six rings will be relying upon his teammates.
"The Buccaneers don't have [the top] quality of running back," Fahey explained, "[but] they have Leonard Fournette who they are going to rely on heavily. They do also have Ronald Jones who is an outstanding player, so if he gets the ball more he will exploit that defence and really attack the weak spot of it.
"I think you'll probably see Fournette have some success as well, but Fournette is a lot easier for the Packer's defence to react because he's more of a predictable player. It's going to be a lot of running and a lot of open good defence that wins the game, the same way that it did in the regular season."
Packers offence must overturn regular season performance against the Buccaneers.
When questioned about how the Packers Week 6 loss to  the Buccaneers might impact them, Fahey isn't going to put too much weight on it.
"In the context of this season," he reasoned, "you have to say that is a complete and utter outlier because outside of that game the Packers have been outstanding and Rogers specifically had been incredible.
"There were a couple of big moments early in that game and it just kind of snowballed [away from the Packers]. But if you actually look at the larger context of the last couple of years, we probably shouldn't ignore that game because the Packers have had really struggles against good teams.
"We saw just last year, the 49ers dominated them in the regular season to a greater degree than the Buccaneers did this year. Then in the play-offs we kind of expected them to be a little bit closer and it really wasn't, they were able to destroy the Packers again.
"So, it's very possible that we come back next week and we go 'the Packers got blown out again', but it does feel like these two teams went in different directions after that game, so I'm more likely to point to the Packers [to win]."
NFL Conference Finals
Green Bay Packers vs. Tampa Bay Buccaneers
Sunday 24th January - 8:05 pm (Irish time)
Kansas City Chiefs vs. Buffalo Bills
Sunday 24th January - 11:40 pm (Irish time)
Mike Carlson will join OTB AM on Monday at 8.30 am to dissect this weekend's NFL Conference Finals and Cian Fahey will return next Thursday at 8.45 am to preview this season's NFL Super Bowl final.
Download the brand new OffTheBall App in the Play Store & App Store right now! We've got you covered!
Subscribe to OffTheBall's YouTube channel for more videos, like us on Facebook or follow us on Twitter for the latest sporting news and content.