Odell Beckham Jr. is not the same player he used to be, but Baker Mayfield is not good enough to find him open, according to The Snap's Cian Fahey.
Beckham's father, Odell Beckham Sr., posted a video to Instagram during the week, criticising Cleveland Browns' quarterback Baker Mayfield for his decision making and inability to find his son open.
With six games played this season, Beckham is sitting on just 17 receptions, 232 yards total, with no touchdowns.
In the video, it is implied that Mayfield is to blame for Beckham's poor receiving numbers this season, and the overall lack of attack on show by the Browns.
Speaking on Thursday's The Snap, Fahey discussed Odell Beckham Jr's return from a serious injury, which he feels is holding the 28-year-old back.
"Firstly, Odell Beckham since his ACL tear has not been the same player since he was before the ACL tear," Fahey said. "That first step of explosion is gone.
"That is not unusual, that happens to a bunch of players. He is still a very good receiver. The video that Odell Beckham's father put on Instagram; there are some players that the wide receiver is not open.
"The way NFL tape works, and if you look at all 22, you can have a player who looks like he is wide open, but in reality, the time it takes for the ball to get to him, and based on body position and posture of the defender, they are going to step in front of that throw and catch the ball, even though it doesn't look like it.
"So, you have to understand the way that the coverages are working and the way things are going to develop."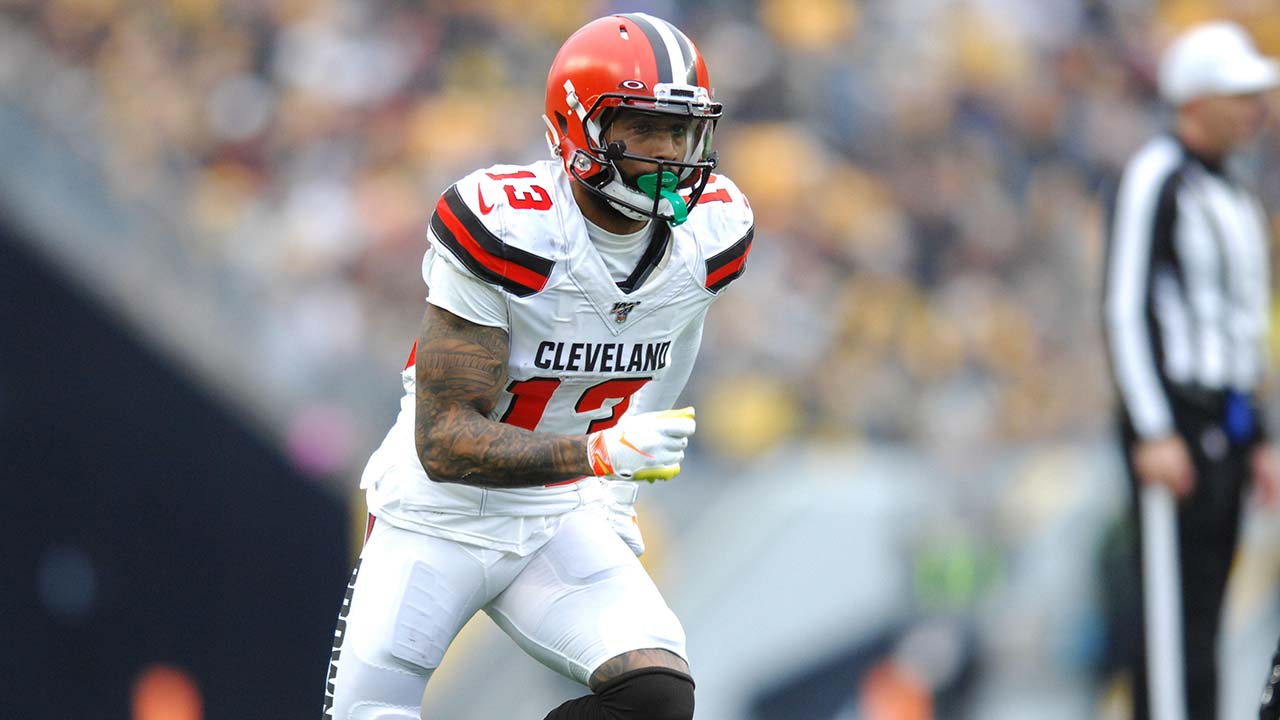 While Beckham is not the same player that he used to be, Fahey was also quick to point out that a similar video could be made for any quarterback in the league, albeit not off as few games as Mayfield.
"You also have to understand, there is one play in there that has a post route that has three breaks in the route," Fahey said.
"Three breaks in a route means that the play is taking forever. You don't have time to have three breaks in your route. The idea there is that Odell is in the back of the coverage and is wide open and the ball isn't thrown to him.
"The ball isn't thrown to him because the pass rush has already tackled the quarterback. So, technically he is open, but no, he is not actually open. You have to be open within a certain amount of time.
"You have to be open within the timing of the play that it allows you. So, there are major flaws with that video that was posted."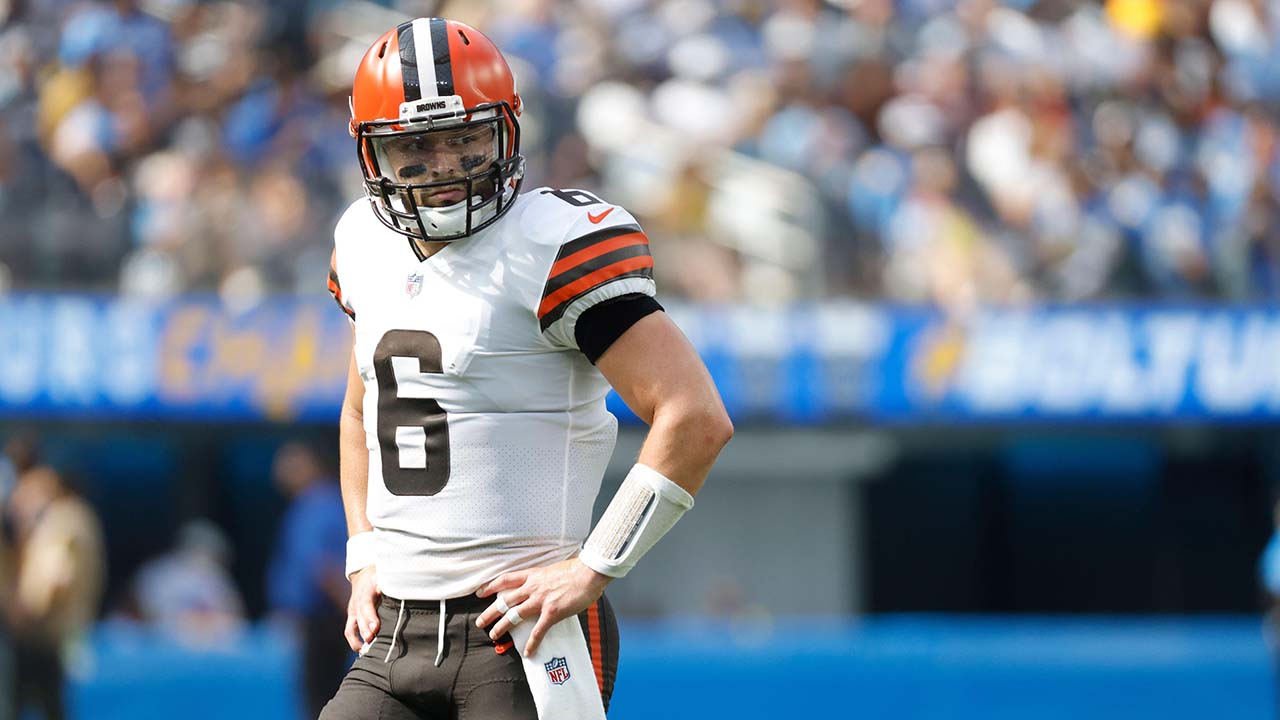 Mayfield is not a good quarterback
In spite of the mitigating factors in defence of Mayfield, Fahey believes that the Browns' field general is not at the same level as others in the league when it comes to playing from the pocket.
"With all that said, this is not news," Fahey said. "Baker Mayfield has always had problems seeing the field. Baker Mayfield has always made bad decisions as a drop-back passer.
"He is not a pocket quarterback, and essentially if you are not a pocket quarterback, you are not a good quarterback. Good quarterbacks see the field; they recognise when their receivers have opportunities.
"You could make this type of video for anyone, but it would take you a full season, a 16-game season, to get 10 minutes of real plays like that for a good quarterback.
"For a bad quarterback, you can take four games and make a 10 minute video with plays like that. Baker Mayfield unfortunately falls into that latter category.
"He is just a bad quarterback who doesn't see the field often enough. It is not a coincidence that Mayfield's numbers have been better when he has been in these play-action offences.
"Those take away how often you have to drop back in the pocket and read from sideline to sideline. When you use play-action a lot, it gives you narrow focus.
"It gives you one or two receivers, rather than for or five receivers to choose from. It is nothing new, but generally when something comes from the father of the player, it's probably come through the player, which is probably why Odell has been sat down for the rest of the year.
"Either way, Odell [Beckham] to the Browns was never something that Beckham wanted, and it doesn't seem like something the Browns have wanted lately."
The Snap on OTB, brought to you in association with the Aer Lingus College Football Classic. Be the first to get tickets to see Northwestern Wildcats vs Nebraska Huskers at the Aviva Stadium on Saturday 27th August 2022 through the official game presale on Friday 19th November
Sign up to the Club Gridiron mailing list
Download the brand new OffTheBall App in the Play Store & App Store right now! We've got you covered!
Subscribe to OffTheBall's YouTube channel for more videos, like us on Facebook or follow us on Twitter for the latest sporting news and content.