The Patriots are the best team in the AFC, and are looking comparable to the start of the Tom Brady initial triple, according to OTB Sports' Cian Fahey.
The New England Patriots are currently on top of the AFC East log, with an 8-4 record. While they initially struggled after legendary quarterback Brady left at the end of the 2019 season, Bill Belichick's return has put the Patriots back into contention for the Super Bowl this season.
However, it is not only the impressive form of rookie quarterback Mac Jones that has impressed Fahey.
Speaking on the latest edition of The Snap, Fahey compared the Patriots this year to the Patriots of 2000, before Tom Brady was the icon that he is today.
"The initial Brady years, those first three Super Bowls, it is a very easy comparison right now, to compare the Patriots to them," Fahey said.
"Belichick is literally trying to build that team again. He has got this quarterback here who can make plays when he needs him too.
"He os not asking him to do too much. He is relying on his tight ends in Hunter Henry and Jonnu Smith, when he is healthy.
"He is relying on the running game with [Damien] Harris, who has been outstanding. And those receivers are making enough plays as they go."
Defence wins it for the Patriots
While Mac Jones has got his offence motoring, Fahey believes it is the defensive line of the Patriots that deserve the plaudits.
"Really, it is the defence," Fahey said. "None of us should have ever doubted that this would happen, but each week they have gotten better, and better, and better!
"Stephon Gilmore came back and they went, 'no, it's ok, we don't really need you that much anymore. We have got these young corner backs. We are just going to shift you off to the Carolina Panthers'.
"Matt Judon is playing the best football of his career after leaving Baltimore. He is racking up sacks. And the pressure on the interior from Christian Barmore and everyone else has been outstanding.
"So, Belichick has done what he always does. We are all looking at everyone else; we are cycling through the Chiefs, the Ravens, the Bills.
"We are going through all these teams trying to find the best team in the AFC. Belichick is just like, 'I took a year off last year. I am back now and my team is looking the exact same as it the team I want it to look like.'
"It is just a bit of a machine-like quality to them."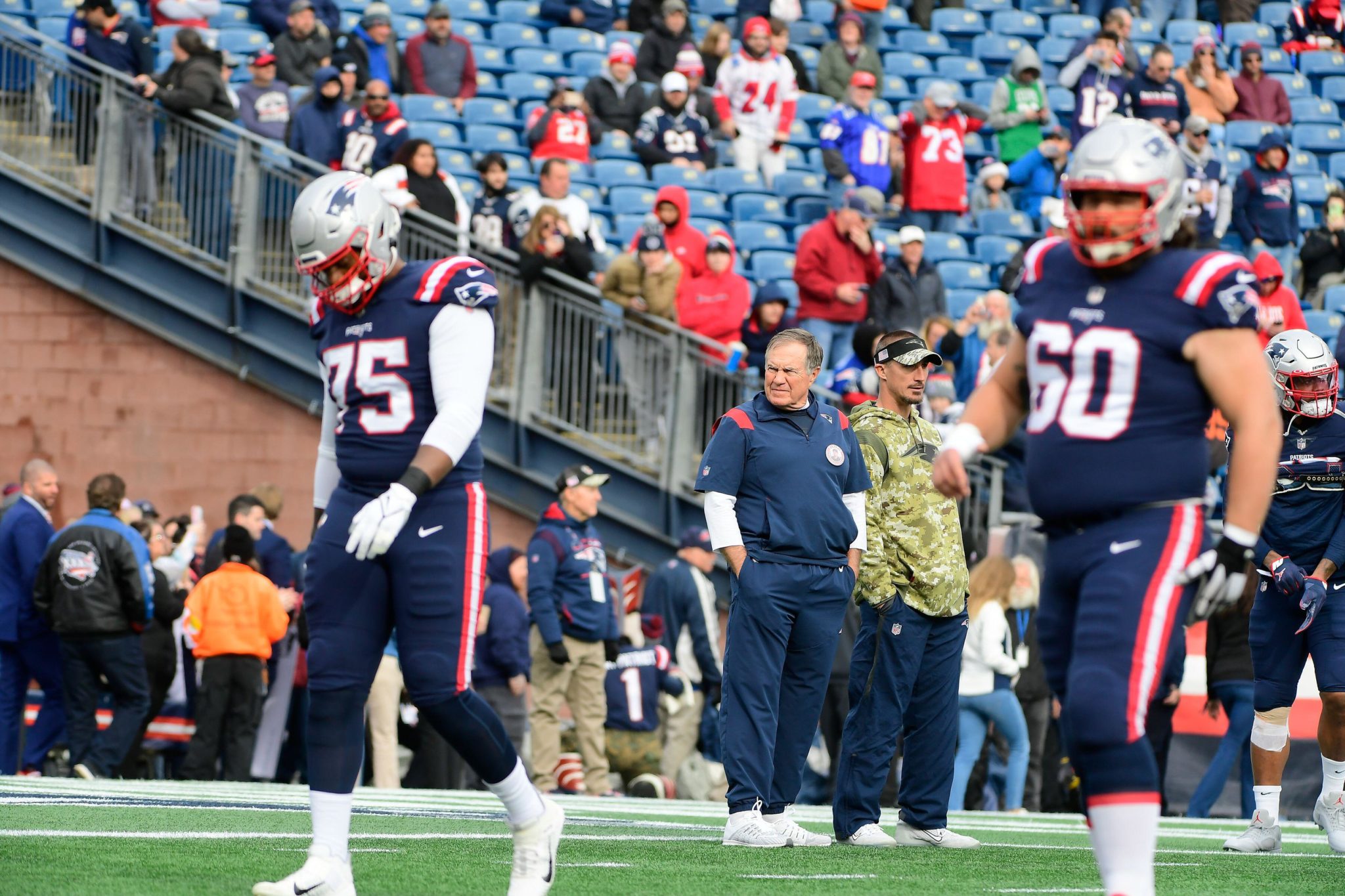 For Fahey, Bill Belichick has gotten the balance spot on in Boston. In an NFL where offence is king, Belichick has let his defence win games for him.
"I think they have figured out the balance between needing to be an offensive team in this offensive era," Fahey said. "If you don't have a good enough offence, you are not going to win games, while still having that reliance on defence and being a great defence.
"I am at the point where I get Bill Belichick, I get a rookie quarterback I really like, and I get a really talented roster. Considering the field, who else is better?"
The Snap on OTB, brought to you in association with the Aer Lingus College Football Classic. See details on Northwestern Wildcats vs Nebraska Huskers at the Aviva Stadium on Saturday 27th August 2022 on collegefootballireland.com
Download the brand new OffTheBall App in the Play Store & App Store right now! We've got you covered!
Subscribe to OffTheBall's YouTube channel for more videos, like us on Facebook or follow us on Twitter for the latest sporting news and content.