Cooper Kupp is good at what he does, but is not good enough to be considered one of the best wide receivers in the NFL, according to OTB Sport's Cian Fahey.
Rams' wide receiver Kupp is en route to breaking two records this season. In the first season to have 17 games instead of 16, Kupp has set himself up to set new single-season reception and receiving yardage records.
While the records should be taken with a pinch of salt, as there is an extra game in which to rack up statistics, there is no doubting that Kupp has done well to threaten these standing records.
However, Fahey believes that it is a product of intelligent play design and play calling that has made Kupp so dominant in the receiving stats this season.
While Ronan Mullen suggested that Kupp could be in the conversation around the best in the league, Fahey was not having any of it on this week's The Snap.
"He is not [the best] to me," Fahey said. "The reason for it is very simple; he gets an an awful lot of help that other receivers don't get.
"Sean McVay has so many plays that are designed to get him open. This isn't to devalue him as a player."
Fahey believes that the hype around Kupp could be mimicking the hype around a particular quarterback a number of years ago.
"I remember this with Colin Kaepernick," Fahey said. "When Kaepernick had a great start to his career, I was sat there going, 'he is not as good as all the hype is'.
"The way the offence was set up it was perfect to him. He was playing at this certain level that expanded his stats and emphasised his positives and took away his negatives.
"Then Colin Kaepernick went in the other direction and his reputation went too far in the other extreme. So, my opinion of Colin Kaepernick went from under rating him and under appreciating him based on everyone else's view of him, to being someone who was overrating him or over appreciating him, even though my opinion of him never actually changed.
"That is the same thing that is happening with Cooper Kupp right now."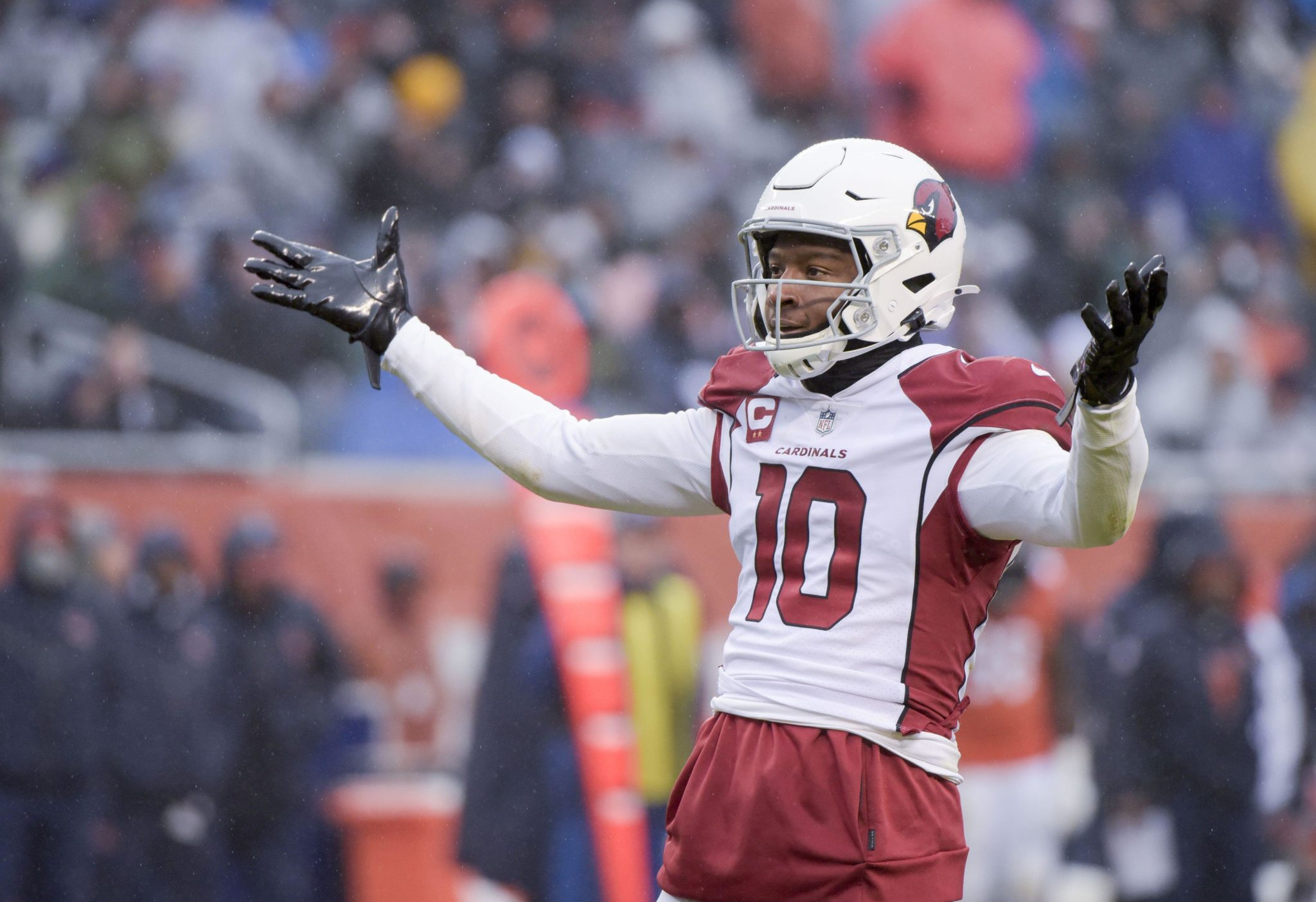 Cooper Kupp is no DeAndre Hopkins
For Fahey, there are better all-round wide receivers in the NFL this season, with one DeAndre Hopkins springing to mind immediately.
"The production is massive because they chose to emphasise one of their better receivers," Fahey said. "The fact that he is doing this says that he is a very good receiver, he is a talented receiver. But he is not DeAndre Hopkins.
"He is not going to go out there and dominate a corner back in a one-on-one situation every single play. He is not going to beat a corner back in ten different ways that DeAndre Hopkins can beat a corner back.
"If I ask DeAndre Hopkins to run an option route underneath, he will do that just as well as Cooper Kupp does. But if I ask Deandre Hopkins to run a fade in a tight area in the end zone, he will do that brilliantly.
"Cooper Kupp cannot do that. He is not big enough to do that. He is strong and he is fast and has got great ball skills, but he is not going to dominate corner backs in one-on-one scenarios."
The reason, according to Fahey, that Kupp has done so well this year is because the Rams have an intelligent head coach that has designed his plays to put Kupp into positions where he can shine.
"So, what does McVay do?" Fahey said. "He keeps him out of those scenarios. He put him in positions where he is going to be effective, where he is going to win.
"So, it is not really even a criticism. It is just a context of his performances."
The Snap on OTB, brought to you in association with the Aer Lingus College Football Classic. See details on Northwestern Wildcats vs Nebraska Huskers at the Aviva Stadium on Saturday 27th August 2022 on collegefootballireland.com
Download the brand new OffTheBall App in the Play Store & App Store right now! We've got you covered!
Subscribe to OffTheBall's YouTube channel for more videos, like us on Facebook or follow us on Twitter for the latest sporting news and content.