It all makes sense now. Close the pubs at 8 o'clock; let them be home in time for the evening session of The Darts, writes Eoin Sheahan. 
Of course, we all wanted to chat nonsense to that person we haven't seen since Junior Cert SPHE at 1.30am in the smoking area of a country pub this Christmas, but the government knew better. They knew the truth. They knew that deep inside every person with an ability to feel anything was a desire to see if Mike Decker could, indeed, recover from a Darius Labanauskas nine-dart finish. They knew that the pub at Christmas is good, but nothing spreads Christmas cheer quite like sitting in front of your television and watching the greatest show on earth unfold live at Alexandra Palace.
Here's a fact for you: Everyone loves the darts. And I mean everyone. Those that say they don't love the darts are lying to you.
They love the darts. They just don't know they love the darts yet. There are those who claim to have not seen the darts or have no knowledge of the darts. Those people definitely love the darts and we can only hope they will one day realise that they have made some terrible mistakes in their life so far.
Because, unless you are an all-year lover of the darts, you probably come to the darts only around Christmas time, but you leave with a PhD on the darts or with Michael van Gerwen's head tattooed on your chest. It is the most accessible game on earth; no other sport sees us go from dummy viewer to expert viewer in such rapid fashion.
One minute, you're informing your nana that you've got to finish on a double, the next minute your nana is screaming, "great marker, Snakebite, lad!" as Peter Wright narrowly misses his first attempt at double 10. There is little time on Sky Sports dedicated to preview or post-match analysis. They know that we all love the darts and we already know everything about the darts, because we've already watched at least two full matches.
There are times when casuals like us need to lean on the year-round darts-watchers to help us through those early rounds, though. We all need someone to separate the Rowby-Johns from the Rusty-Johns at the start, someone to remind us to watch that Wayne Mardle interview on Dutch TV on YouTube for the first time this Christmas. But once we find our own two feet, the darts quickly becomes a way of life. The darts becomes a state of mind where our first thought on waking up every morning is, "I can't wait to see Dirk van Duijvenbode fist pump his heart out during that entrance." Our last thoughts at night are of the perfect Tetris performed by whoever checked out with that 144 in the evening session.
The game of darts acts as a warm comfort blanket in a sporting world that is cold and unforgiving.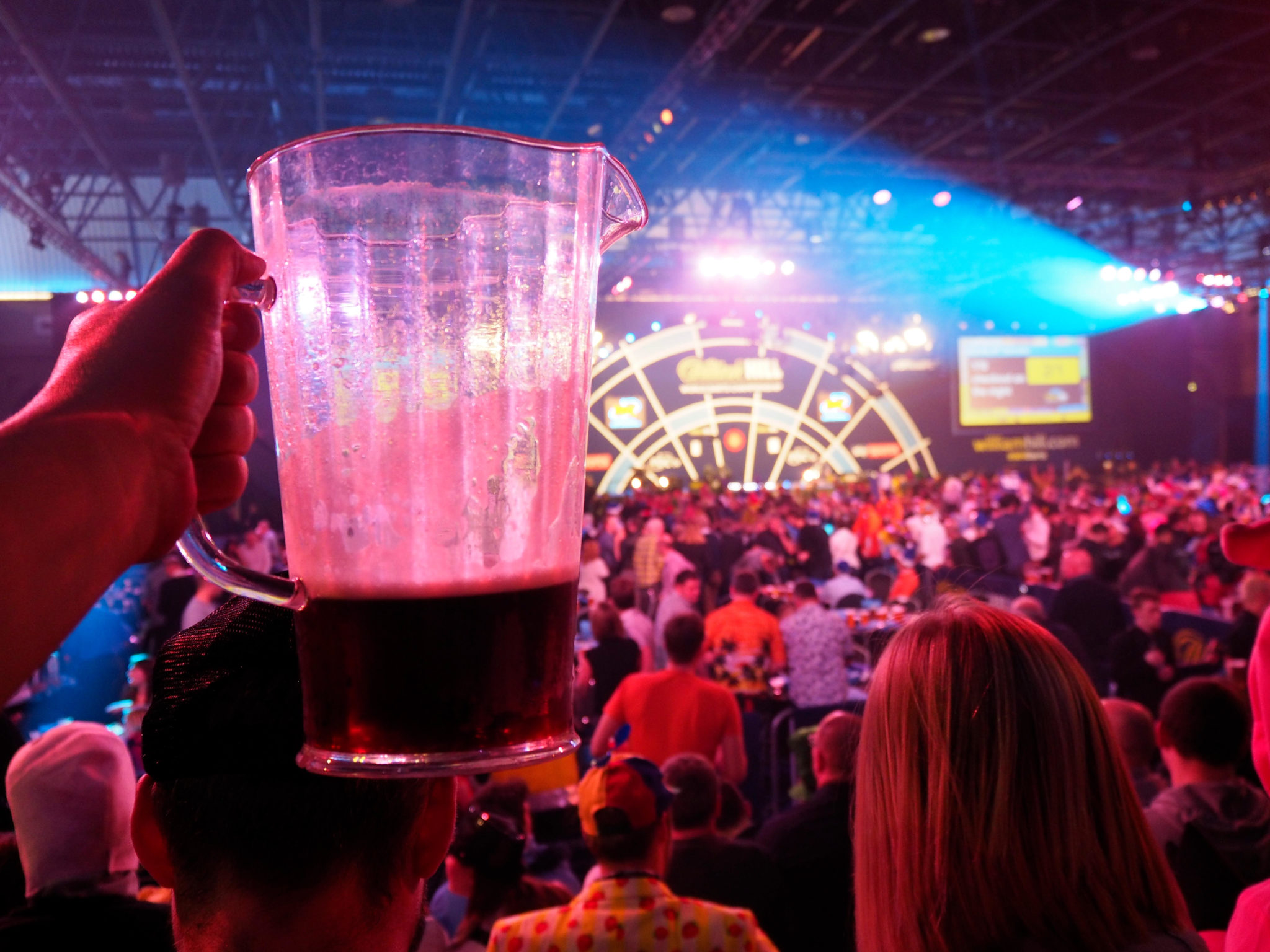 Let's say, hypothetically speaking, you happened to be an Arsenal fan and you were, hypothetically, broken by Gabriel's quickfire yellow cards on New Year's Day, hypothetically crushed by Gabriel Martinelli's open goal miss or, hypothetically, furious with the decision to not award Arsenal a first-half penalty. Luke Humphries and Gary Anderson serving up a cracking quarter-final would then, hypothetically, be a reminder that sport doesn't always need to feel so brutal.
Is your day going to be ruined by the outcome between these two very talented dartsmen? Absolutely not. But, are you still wholly invested in what might happen? Absolutely.
Because that is what makes the PDC World Darts Championship so uniquely special. We all just want to see good darts happen. Sure, we might have a slight favourite here or there, but witnessing good darts is paramount.
"Stand up if you love the darts," may be entirely ironic at this point, but there is so much truth to be gleaned amid all that irony. You may love Gary Anderson or Peter Wright or Michael Smith, but you're standing up and jumping around your living room because you love the very existence of darts more. There is no fear of your team losing, or getting relegated, or crashing out of a competition. The greatest fear in the world of darts is that the darts itself are bad.
Everyone is rooting for the same thing, everyone just wants to mutter "great standard" under their breath numerous times during the night. This is a truly beautiful thing.
There is not only comfort to be had from the lack of partisanship that comes with watching the darts, but there is also the comfort of knowing that these people are, in some ways, just like the rest of us (this is not the part where I body shame these players and use inverted commas to refer to them as "athletes" because dragging darts due to what the game lacks in the physique department is like criticising the NBA due to the players not being very good at kicking the ball).
The real familiarity we enjoy with these people is that, on most levels, they are very unspectacular, just like the rest of us. In fact, many of them are very, very uncool, just like the rest of us. Sportspeople are meant to have a veneer of the mythical about them, an aura of being slick, superpowered individuals by mere dint of the fact that they are extraordinarily talented at one sport.
Yes, Peter Wright is extraordinarily talented at his sport, but his side-shuffle across the stage during his entrance routine exposes him as a bona fide dad. Dads aren't cool and dads are most certainly not supposed to dance. Turn on the NFL and you see these extremely cool kids performing the "griddy," which is absolutely not to be performed by dads.
It is an exclusive society where uncool people are not allowed to dance. Not only have these American footballers reached athletic perfection, but they can also dance. No one needs to be made to feel that useless. We want Peter Wright, doing his jazz hands and going out of his way to say, 'sure, I may be absolutely phenomenal at darts. But it's okay, I can't dance for s***.'
There is also, then, the matter of age.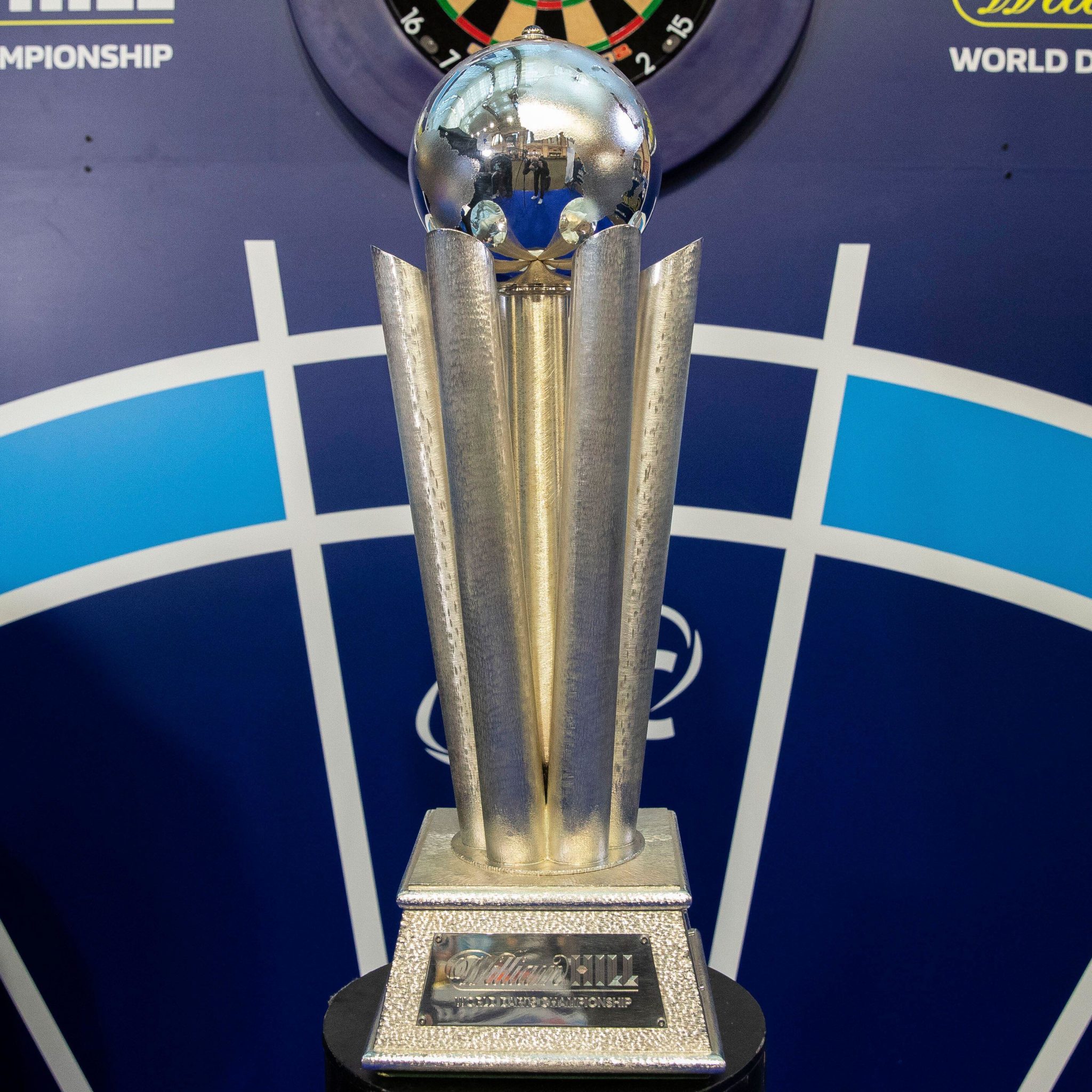 As sports fans we must deal with this complicated progression through life from where our favourite footballers seemed like old men, to the point where our favourite footballers are, rather embarrassingly, younger than us. It was beyond heartwarming, then, to hear the Sky Sports commentators this week refer to 31-year-old Michael Smith as, "not yet at his peak." Such commentary is far more acceptable to the unspectacular ear than hearing about Kylian Mbappe scoring his 100th club goal before his 21st birthday.
For clarity's sake, it must be stated here that there is just as obscenely tiny a chance of me ever throwing a dart at Alexandra Palace as there is of me scoring 100 club goals in professional football, but it doesn't matter. Just seeing someone - anyone - not heralded as a kid genius is the sort of sporting role models we unspectacular individuals need to see more of.
This is an acute feeling for many right now because the television we watched during Christmas 2021 was full of signs for most of us that we have failed to do anything even close to remarkable in our life.
In The Beatles: Get Back, we see the mature, bearded face of Paul McCartney sitting in a studio. He is struggling. He is clearly having some sort of mid-life crisis and his creative juices have deserted him. It is familiar, it is comforting - he is human. However, moments later, McCartney proceeds to write Get Back out of seemingly thin air and a quick Google search brings you the heartbreaking news that he was still only 26 years old doing so. Watching this unfold was the single most depressing moment of any Christmas. Ever.
In a close second place is Netflix's "Tick, Tick... Boom!" where Andrew Garfield tricks us into believing he is a struggling playwright who feels the ticking time bomb of his 30th birthday creeping upon him as he tries to write his first hit musical. He manages to reveal his greatness just before the timebomb of age explodes, proving once more that if you're not a genius in your 20s, your life is going to meander down a path filled with disappointment and loneliness.
The darts universe is our comfort blanket because it takes that notion and dismantles it. Michael Smith is still a kid in this universe. Peter Wright is 51 and he's still dancing in this universe. None of us will ever, ever come close to being anywhere near good enough to throw darts in the same universe as these guys, but they've given us all some sense of hope in ways that most professional sportspeople could not dream of doing.
Download the brand new OffTheBall App in the Play Store & App Store right now! We've got you covered!
Subscribe to OffTheBall's YouTube channel for more videos, like us on Facebook or follow us on Twitter for the latest sporting news and content.