We've been inducting extraordinary works of movie and television into our NOW TV OTB Culture Hall of Fame, and this weeks' very special guest was Derry Girls star Louisa Harland!
Harland, who hails from Dublin, portrays Orla McCool on the hugely popular series, and she joined Ger and Eoin on OTB AM to induct Italian mafia show Gomorrah into our very prestigious and select group of films and TV shows.
Set in Derry in the 1990s, Derry Girls has seen unprecedented success, with a third series now commissioned, although filming has been postponed due to the Covid-19 outbreak.
Harland has also starred opposite the great Woody Harrelson in 2017 live comedy film Lost in London, and she spoke about her joy at meeting and working with the Academy Award-nominated star.
"They were just looking for working girls in a bathroom scene, so it was a very small part, I had just graduated from drama school.
"My agent said it would be a 20-minute improv with Woody Harrelson and I was like 'Well, he obviously won't be there?' I went and he was there, and I improvised with him for like 20 minutes!
"I think he was trying to buy me a drink and I had to refuse him at every cost, I'd be repulsed by him. It really was such a scary and great learning curve.
"I left being like, 'I can die now, I'm obviously not going to get this.' And then I did get it and he wrote me another scene where I quoted Wes Anderson films with Owen Wilson - it sounds bizarre, every time I repeat it it sounds bizarre!
"Honestly, he's the nicest man, it was just the best experience ever. It was kind of like doing theatre and film combined - I really want to do theatre, theatre is such a love of mine. It was kind of like a combination of the two.
"When we were filming Season Two of Derry Girls he was in Dublin, going to a U2 gig, and we had pints in Bison Bar on the Quays. That was a bizarre moment for me and all the staff of Bison Bar! He's incredible - meet your heroes because he is it."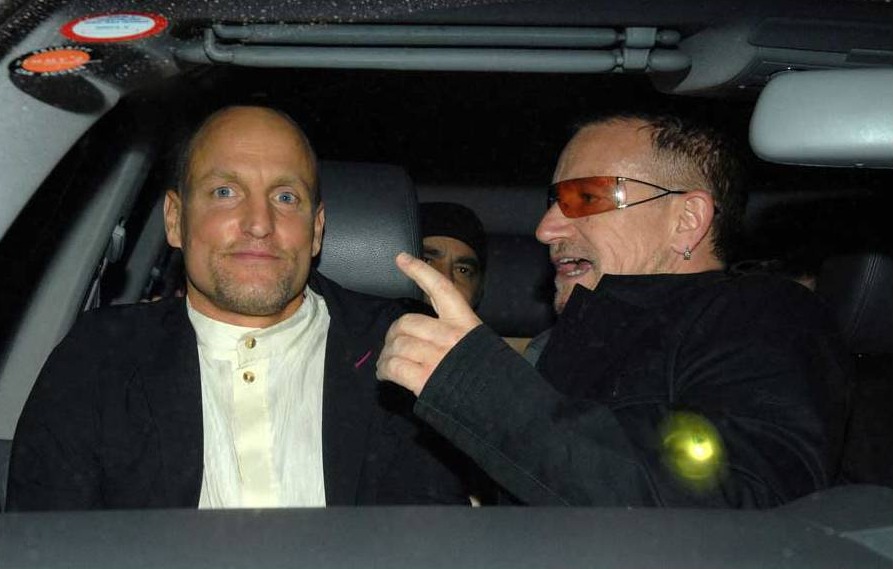 Louisa has decided to induct Italian crime drama Gomorrah into The OTB Culture Hall of Fame this week - she explained just why she loves it so much.
"It's an Italian, organised crime, gang show set in Naples, about a tower block that houses like 900 families. It's based on a non-fiction novel, it's all based in fact.
"It's quite like The Sopranos and The Wire, very dark, shot beautifully, the acting is incredible. Obviously it's in Italian so it's subtitled, but I've come to realise that I need that to watch something fully, because I think with subtitles you can't be on your phone or doing anything else... you actually have to fully watch the whole time.
"It is hyper-violent and dark, but it's really a beautiful show. The south of Italy is so beautiful in it, [but] there is a lot of blood and unexpected killings. I couldn't recommend it enough, it's probably one of the best television programmes I've ever seen.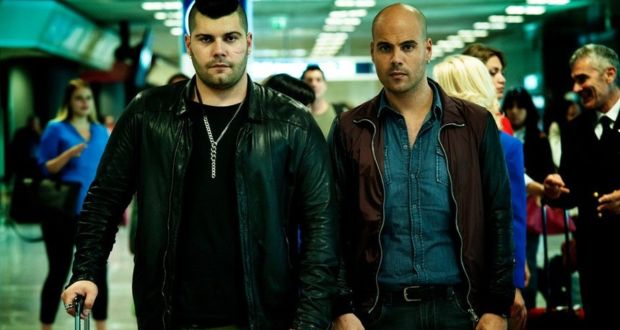 "It's about a family business, around clans and Italian mafia, and the relationships that go within that. The fifth season is actually going to be set in the backdrop of London."
It's fair to say Louisa has nailed the local accent in Derry Girls, and she said she does plenty of homework and gets plenty of help to keep it that way.
"I listened to Radio Foyle and just basically became very close with the cast... two of the main cast, Saoirse-Monica Jackson and Jamie-Lee O'Donnell, are proper Derry girls, so it would have been embarrassing to not nail it.
"They would tell you and you we would ask every night, 'Does this sound okay?', so they were good vocal coaches!"
Catch up on previous episodes of The OTB Culture Hall of Fame:
Episode One - Andy Lee on the magic of Rocky III.
Episode Two - Dermot Kennedy on his obsession with Gladiator.
Episode Three - Stefanie Preissner on The US Office.
Episode Four - Kenny Cunningham on his love of classic British comedies.
"The OTB Culture Hall of Fame is brought to you by NOW TV, where you can stream classic Box Sets, the latest award-winning TV shows and unmissable movies with a new premier every day. Visit nowtv.com to check out the wide variety of great entertainment and movie options."
Download the brand new OffTheBall App in the Play Store & App Store right now! We've got you covered!
Subscribe to OffTheBall's YouTube channel for more videos, like us on Facebook or follow us on Twitter for the latest sporting news and content.