With the Dublin marathon tentatively scheduled to take place in October, three Irish Olympians, Lizzie Lee, Sonia O'Sullivan and John Treacy, gave their top tips for participating in the event.
1) Create a training plan
When planning to run a marathon, Lee argued that one of the biggest stumbling blocks that many people experience is the absence of a training plan. Training for the marathon in an off the cuff fashion can give even the most diligent runners issues.
"I would start with a plan," Lee said.
"There are tonnes of them online but Dublin Marathon themselves always put out schedules. What I love about the Dublin marathon is the race series.
"I did it myself as a newbie runner in 2006. I was only just starting to run and was being coached by Maria McCambridge and Gary Crossan and I did the race series that summer.
"I was just doing triathlons and found the structure of building up to the marathon, by doing the race series, kept me focused and motivated throughout the summer.
"The first tip would be to find a good plan."
2) Train for a marathon in a group to ensure accountability
While some people enjoy running by themselves, Lee believes that training for a marathon with a group is hugely beneficial.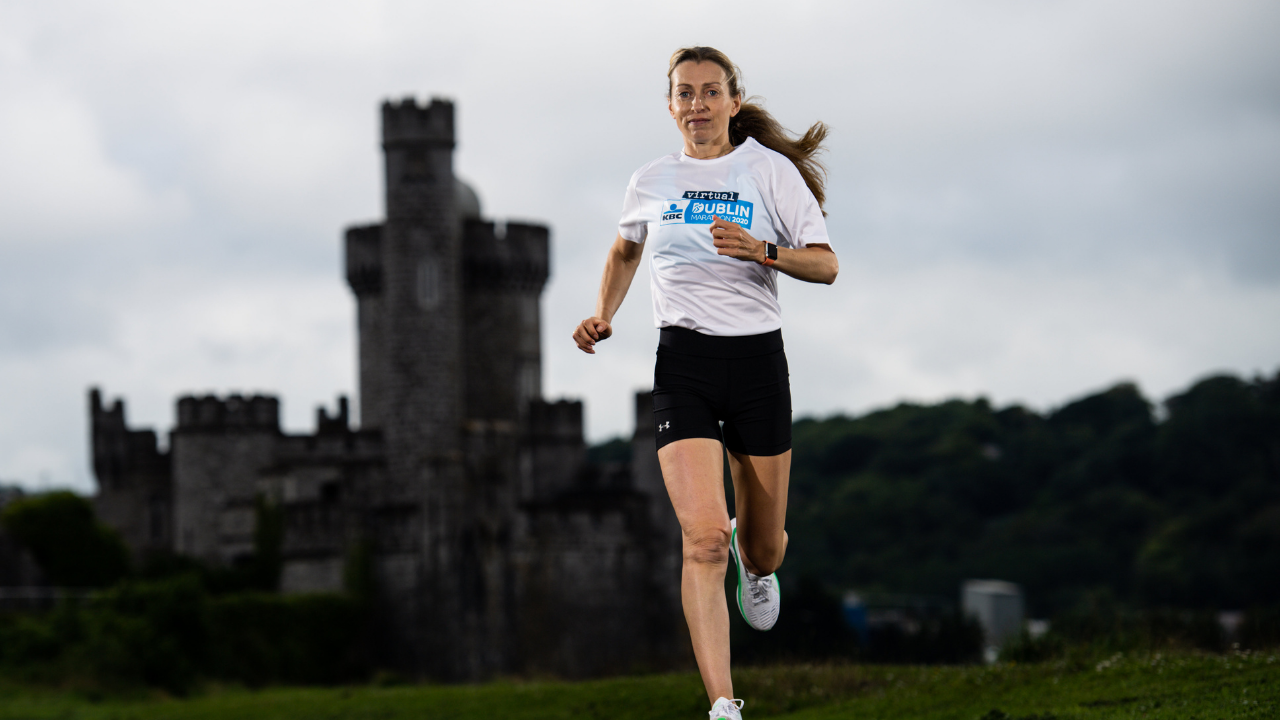 "Find a good coach, an athletics club or just a group," Lee said.
"Accountability is one of the really big principles of training. If you have arranged to even meet one person and you have that date in your diary that you have a roadmap to get you to the marathon.
"You are much more likely to succeed [that way] rather than just going out for a run every Sunday with no watch and no real plan as to what you are doing, which is enjoyable but if you want to do a marathon you have to have your homework done or it will be grim."
3) Engage with marathon experts
Building on the previous point, Lee stressed the importance of engaging with someone who has knowledge of running a marathon. That could come in the form of a coach or someone who has previously run in the event.
"There are experts all over the country," Lee continued.
"There are also athletics clubs all over the country. Go to your local club and find someone [who is experienced].
"Everybody knows somebody who runs. That person will know more than you do about marathon running. They might not be an expert but they will know more.
"They will know where to go and who to talk to in order to get started in terms of that goal or plan for the marathon on the October bank holiday weekend."
4) The importance of recovery
While it is important to train extremely hard for a marathon, Treacy believes an even more significant part of the process is recovery.
"Plan carefully and listen to your body," said Treacy.
"The body does not lie to you. It will tell you if you are working too hard and then you have to have the flexibility to back off and just say 'I will take one more day before I go hard.'
"It is all about listening to your body but it is all about taking the guidance as well and just making sure you are not overreaching.
"A lot of us would probably say we regret doing one more workout because it backfired on us. I do not think we ever regret taking one extra day of rest. That is something we can all learn from as well.
"When in doubt run easy. Then you will be able to go hard the next day."
5) Find your level, be realistic and have fun
O'Sullivan cited the 2015 Dublin event as her most enjoyable marathon run. She believes that came as a result of simply running for enjoyment.
"When I ran the 2015 marathon in Dublin, that was my best experience of running a marathon," O'Sullivan said.
"I was running for fun and enjoyment. You have to be realistic with the level you are at. You have to train at the level you are at rather than the level that you would like to be at.
"Be patient and take your time," she concluded.
The Dublin Marathon is set to take place on Sunday 24th of October and it begins at 8:45 AM.
Download the brand new OffTheBall App in the Play Store & App Store right now! We've got you covered!
Subscribe to OffTheBall's YouTube channel for more videos, like us on Facebook or follow us on Twitter for the latest sporting news and content.