12 brave souls from OTB Towers have donned the goggles and swim hats to take on the Swim For A Mile challenge, which is supporting Temple Street Children's University Hospital Foundation.
The team have been training for the past 3 weeks, and are on course to become fully fledged swimming experts within the 12 week challenge period!
They are getting expert coaching and learning about all of the brilliant health benefits that swimming brings. Keep an eye out for an interview with sports nutritionist from Kinetica that we have upcoming in the next fortnight.
So far, the team have found all of the benefits swimming brings to be of a huge help to their health + fitness regime. Coffee and biscuits has been replaced by fruit and water in the office!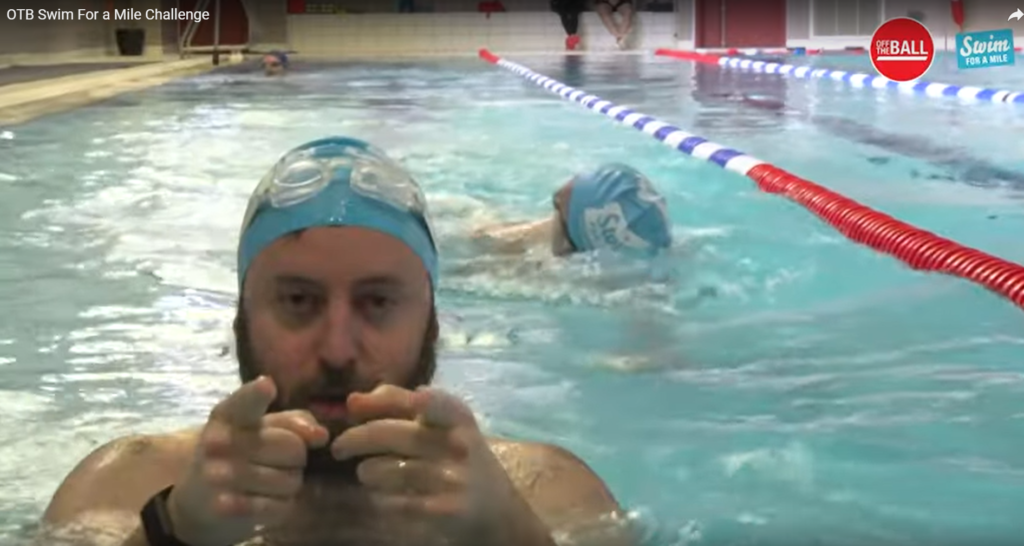 The Swim for a Mile challenge is brought to you by Swim Ireland, who are the National Governing Body for Swimming, Diving and Water Polo.
A few facts you may not have known about swimming:
Swimming has been found to provide a pathway to reduce stress and tension and help to alleviate anxiety and depression.
Swimming will release endorphins into the body and brain. These natural good feeling hormones help produce positive thoughts and bring about a sense of happiness.
Swimming helps to stay in shape, and can challenge the body to work in ways that it wouldn't normally on land. Water's resistance makes muscles work hard without as much strain or impact on your muscles.
Anyone can do it. You don't have to be a great athlete for swimming to be beneficial and
fun!
Keep an eye on our social channels over the coming weeks to find out how the guys are getting on, with the first progress report available for viewing above!
If you'd like to learn more or to sign up to partake in the Swim For A Mile challenge, visit www.swimforamile.com where you'll find information on participating pools and their training information. Sign-up for a free account today to access the downloadable training programme and book your Swim For a Mile Event!
Subscribe to Off The Ball's YouTube channel for more videos, like us on Facebook or follow us on Twitter for the latest sporting news and content.