How many of us actually expected Better Call Saul to be as good as it is?
With the latest season getting glorious reviews, we're going back season-by-season over the next little while on OTB AM, rating the performance of each 'player' in the show. This morning, we parsed through the first season, sorting the passengers from the workhorses, the enforcers from the weak links.
As a rough guide for veteran Better Call Saul viewers, season one concludes shortly after Chuck has screwed Jimmy over with regards to working as a lawyer at Hamlin, Hamlin & McGill. Jimmy is considering an offer from Davis & Main in Santa Fe, but has also told Mike to remind him to never do the right thing again (if a load of cash ever lands on his plate again).
Mike, meanwhile, has started to do some bodyguard work for Daniel Wormald. Wormald is selling pills to Nacho Varga, who is clearly working behind Tuco Salamanca's back.
Today's ratings are brought to you by Ger Gilroy, Eoin Sheahan and Joseph Conroy.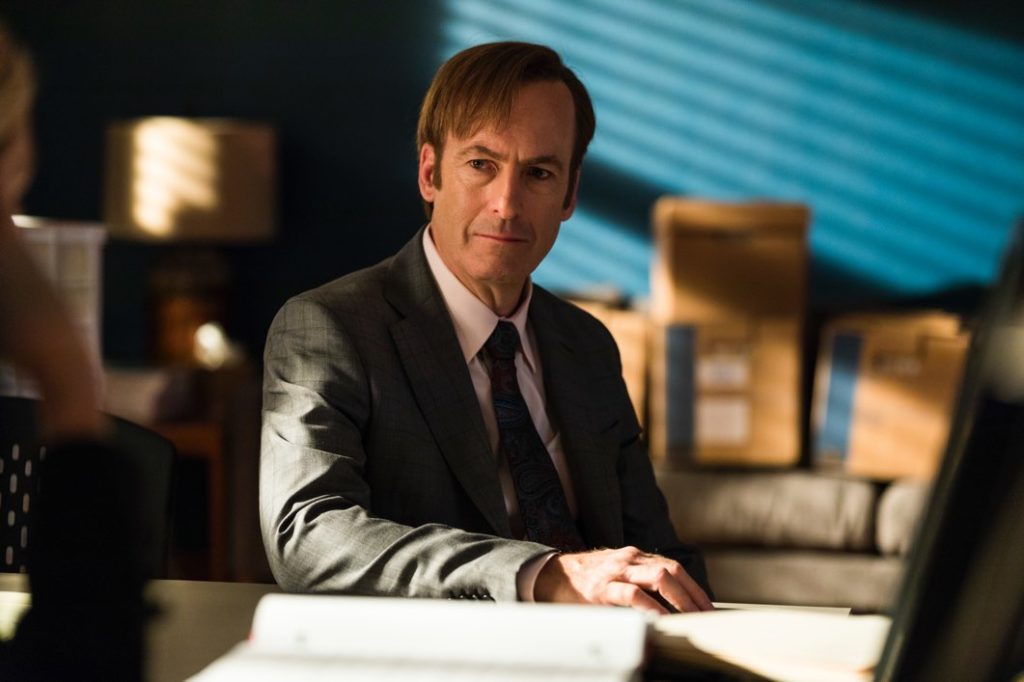 Jimmy McGill (Bob Odenkirk)
Eoin Sheahan: An extremely accomplished showing throughout. A few errors here and there, which serve only to heighten his Cult Hero status. Rating: 9/10.
Ger Gilroy: Jimmy is part sucker, part huckster, all mouth. Turns out he deserves his own series, but I'm impatient for a bit more Saul. GIVE US SAUL. Rating: 9/10.
Joseph Conroy: The risk with the series was that it would be an unneeded Breaking Bad tag-on - both the show and Jimmy/Bob do a great job of establishing the series here, giving him an immediate depth. Better Call Saul also leans into Odenkirk's stellar comedic and dramatic chops really well from the off. Rating: 9/10.
Overall rating: 27/30
Mike Ehrmantraut (Jonathan Banks) 
ES: The enforcer. Not afraid to get stuck into his opponent. Like an electric blanket: Comforting and cosy, but a fire hazard if you turn it up the wrong way. Rating: 9/10.
GG: Give us more Mike. How did he become the cold hard killer of Breaking Bad? We get that in Season 1 here and it's all killer, no filler. Pun intended. Rating: 8/10.
JC: Brings familiarity from the Breaking Bad universe without feeling shoe-horned in (most of the time) again there's great work here to flesh-out Mike, who was already a fan-favourite. Rating: 7/10. 
Overall rating: 24/30
Chuck McGill (Michael McKean) 
ES: Living off past glories, living off scraps from his teammates. A late equaliser for the opposition, which comes against the run of play. Rating: 7/10.
GG: The most on-brand Breaking Bad villain ever. Never underestimate the power of a petty fraternal jealousy. Rating: 7/10.
JC: His slow-burn malevolence adds so much here. 100% did not realise that Michael McKean is also the frontman from Spinal Tap until it came up on the show this morning. Adds a whole new layer to things. Rating: 8/10.
Overall rating: 22/30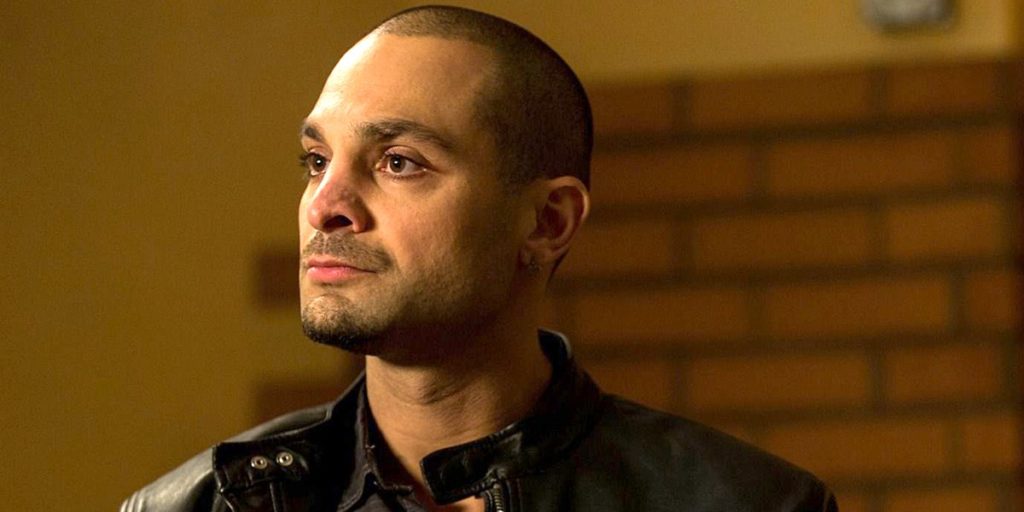 Nacho Varga (Michael Mando) 
ES: Has rubbed with some of the greatest players Albuquerque has ever seen. When will this potential show, though? Season one was a mere glimpse of his talents, you feel. Rating: 5/10.
GG: Nacho is the rare villain who seems to be able to listen and assess his situation; this is an arc that should be worth watching. Rating: 8/10.
JC: Like Ger said, he's down the pecking order, but watching everything - big build potential. Rating: 6/10.
Overall rating: 19/30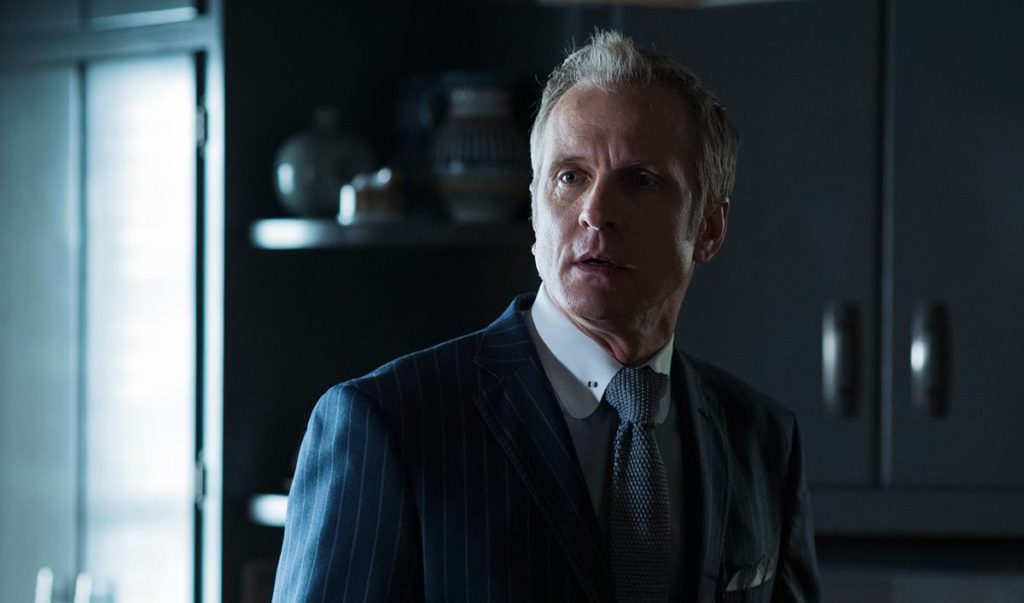 Howard Hamlin (Patrick Fabian) 
ES: Posed a big threat early doors, but his menace eased considerably as proceedings raged on. A very weak finish. Rating: 3/10.
GG: Howard's physical stiffness is a comic relief as Jimmy tries to cash Howard out. I may have overrated him here. Rating: 7/10.
JC: Big fan of the one-note king of Hamlin Hamlin & McGill. His alpha vibes work perfectly within the Saul / Chuck / Kim dynamic. Rating: 6/10.
Overall rating: 16/30
Kim Wexler (Rhea Seehorn) 
ES: A passenger. Questionable commitment to one side. Clearly an excellent influence on her teammates, but doesn't seem fully invested in the direction the team is going. Rating: 5/10.
GG: She's being put in storage for later on but seems quite underdrawn here; it turns out that is the pacing of a show confident enough that it'll be around for Seasons 3 and 4. It must have been a bit maddening for the people watching along weekly. Rating: 3/10.
JC: I'm a bit ahead in the series - all I can say is watch this space. Rating: 5/10.
Overall rating: 13/30
Download the brand new OffTheBall App in the Play Store & App Store right now! We've got you covered!
Subscribe to OffTheBall's YouTube channel for more videos, like us on Facebook or follow us on Twitter for the latest sporting news and content.