On paper, the past week wasn't set-up to be a blockbuster one in sport; a rest week in the Six Nations, no Champions League, and of course, there's no GAA action this spring. Everything changed late last Sunday, as a statement emerged from Gordon Elliott, confirming the validity of THAT photo. Join us as we run through the week that was on OTB AM.

OTB AM - Ireland's first and only sports breakfast show is available live weekday mornings. You can watch us live on your mobile phone, or stream us straight to your smart TV. The Off The Ball YouTube channel is the easiest place to set yourself up for your daily dose of sports breakfast.
If you're listening live - go get the OTB Sports app!
We're available wherever you want us to be, follow the show live and the highlights on Twitter or just listen to the podcast back afterwards!
The Gordon Elliott fallout
We brought you immediate reaction to the shock and outrage that followed the photo of Gordon Elliott sitting on top of his dead horse. Thom Malone joined us live that morning and brought us up to speed on everything that we knew so far. It's well worth watching below.
Across OTB that week, strong questions were asked of Elliott, and the sport of racing in general - did this highlight a deeper issue within the industry? The fallout was covered extensively, and by the time Thursday morning's Cheltenham Countdown had rolled around, the conversation had moved on somewhat.
'Axes have been ground here - Gordon is undoubtedly an outsider, a self-made man in racing.'

OTB's @thom_malone gave us all the latest surrounding Gordon Elliott on #OTBAM 🏇@GilletteUK | #MadeOfWhatMatters

Full Video ➡️ https://t.co/u5oMCfJuui pic.twitter.com/xKM8UrWE7I

— Off The Ball (@offtheball) March 4, 2021
Elliott deserved whatever punishment was coming his way, but what about the rest of the sport?
We'll bring you more on the Gordon Elliott case, and Cheltenham all next week on OTB AM.
AM EXCLUSIVE: Rob Kearney Down Under!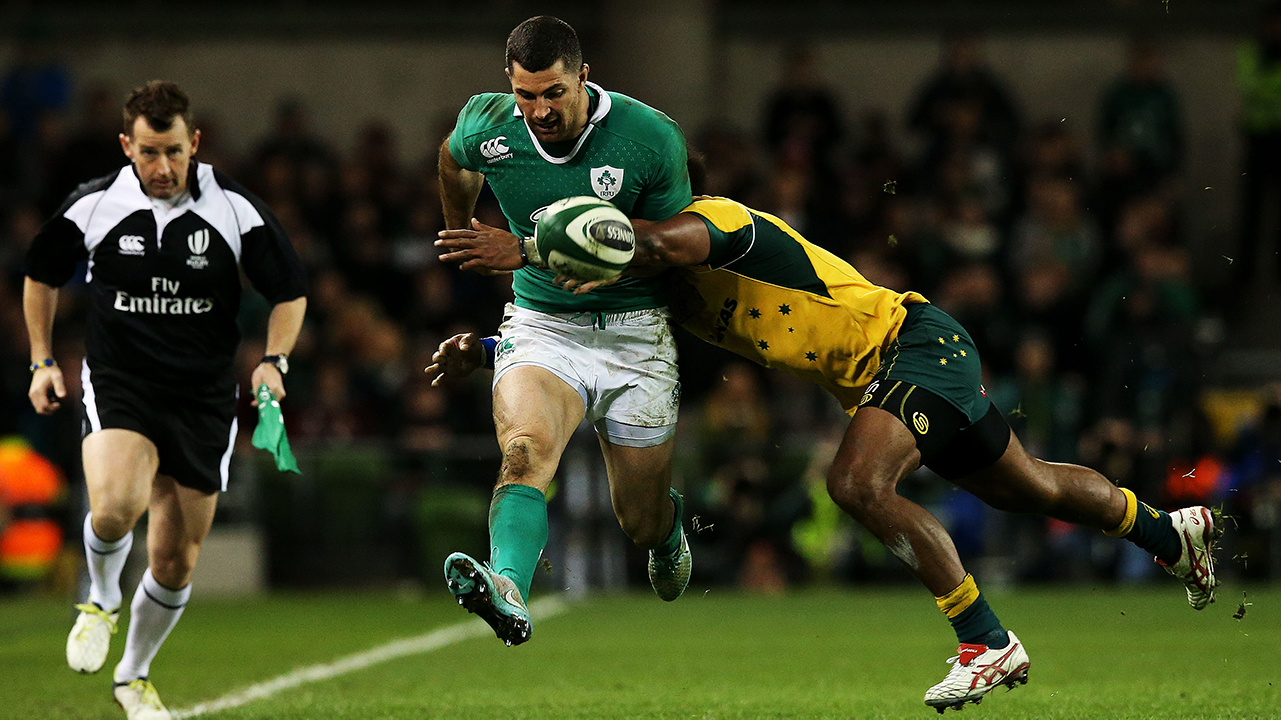 Capped 95 times for Ireland, former Leinster full-back Rob Kearney is not finished just yet. The Louth native joined us from sunny Perth for a chat about his first few weeks with the Western Force.
We heard about the differences between rugby in the Southern and Northern Hemisphere, and got talking about Ireland under Andy Farrell. What does Rob make of his successor, Hugo Keenan, and will he get into coaching someday?
'When you come into a new environment, you give your point of view and your philosophy of how you see the game going' | ⬇️

Could Rob Kearney come back to coach at some point in the future? | 🏉 @GilletteUK | #MadeOfWhatMatters#OTBAM PODCAST ➡️ https://t.co/rWgd6YkIBs pic.twitter.com/DTpKVbyHLb

— Off The Ball (@offtheball) March 1, 2021
Alex Ferguson's greatest outbursts
From 'Big Time Charlies' to eating Johnny Evans alive. There's the HT dressing downs, brilliant pre-match speeches and post-match interviews where he rips everyone to shreds - we ran through Alex Ferguson's finest outbursts on OTB AM this week and it was great craic!
Check out the United Rewind podcast, for more from Daniel Harris - who'll you see featuring regularly on OTB AM.
Manchester United's missing no.9
Meyler Monday's has been a recurring segment on OTB AM so far in 2021 as we often look back on the weekend's Premier League with the former Irish midfielder.
We're not saying that David can see into the future, but after two nil-nil draws in-a-row (and ahead of another one on Wednesday night) - Meyler got us talking about Manchester United's lack of a true 'Golden Boot' style striker to lead the line.
It kicked off a week of pining for RVP, lamenting Lukaku and wondering whether Ole Gunnar Solksjaer would be as well to bring himself off the bench instead of Anthony Martial.
'When was the last time a #MUFC player won the golden boot in the Premier League?' | ⚽️@DavidMeyler think that United need to find another striker as prolific a goalscorer as Robin van Persie | ⬇️@GilletteUK | #MadeOfWhatMatters

Full #OTBAM chat ➡️ https://t.co/t7Z3g761i1 pic.twitter.com/QUBgLyUB17

— Off The Ball (@offtheball) March 1, 2021
Who better to follow-up with about Manchester United's lack of proficiency up front than Irish forward (and former Puskas nominee) Stephanie Roche - the Peamount United star got stuck into Anthony Martial and what's gone wrong for him at Old Trafford, before we got into Stephen Kenny's forward options for Serbia on March 24th.
Andy Mitten had joined the lads and gave his take on why exactly Man United have started slipping recently. Thursday's OTB AM has plenty for you to get stuck into as well - subscribe and check it out on Spotify!
Crappy Quiz Carnage - All the Presidents Dogs, Adrian 'Big Bang' Barry and Phil 'The Power' Egan.
As always OTB AM rounded out its week all guns blazing with The Crappy Quiz. Full of conspiracy theories, insults and jibes, bottle-jobs and a very cute puppy.
OTB AM is live every weekday morning from 7.30am!
It's well worth checking out some of our other highlights from OTB AM this week. Remember, if you subscribe to the 'OTB AM podcast' or the OTB YouTube channel you can catch all of our highlights after the show, if you miss us live!
Graham Hunter was on Tuesday's show to talk 'Barca-Gate' after Bartomeu's arrest, we got talking exactly what this scandal means for the club.
Louise Galvin is often one of our most interesting and well-versed contributors on OTB AM, she spoke to Eoin and Will on Wednesday's show about the devastating implications the postponement of the Women's RWC could have on players now that it has been deferred by a year. We also analysed Ireland's attack against Italy and spoke about whether we could bring the same principles to Scotland.
By Friday morning, Liverpool's malaise had hit it's nadir - five defeats in-a-row at home, Caoimhe O'Neill of The Athletic, tried to make sense of it for us.