A day away from the start of the Euros 2020, former Ireland international Damien Delaney looked at the Dutch manager Frank de Boer, and why he feels the Netherlands won't get out of their group.
The Netherlands would usually be favourites to exit a Euros group, particularly one in which their opposition are Austria, Ukraine and North Macedonia.
However, Delaney believes that his former Crystal Palace manager Frank de Boer's style of play will make it very difficult for the Dutch to finish above third in their group.
Speaking on OTB's Euros 2020 Show with Paddy Power on Thursday, Delaney discussed de Boer's tactics, and why he does not believe the Netherlands have the right man in charge.
"I was there [when he coached Crystal Palace]," Delaney said. "I was training with the youth team, so that will tell you my take on the whole thing.
"He left after four games; I think he came from Inter Milan to Crystal Palace, he got sacked after a similar amount of time at Milan.
"He then went out to Atlanta and disenfranchised probably the most supported team in the MLS in Atlanta; they averaged something like 90,000 at home games, and they really were an rip-roaring team.
"I think they won the league or whatever it may be called out there, and then he came in and again, the same question marks around the brand of football that he plays."
For Delaney, de Boer's style of play is too slow, with little desire to attack, meaning that his sides are more than happy to simply hold onto the ball at the back.
"[De Boer's type of football] is very, very, very slow, very methodical," Delaney said. "It is maintaining possession to the point where you just don't know what's happening.
"You quite happily go back to the goalkeeper, to the centre back, back to the goalkeeper and back to the centre back.
"He would happily waste time; that type of play. If you thought Louis van Gaal was bad at Manchester United, this guy was obsessed with possession to a whole other level."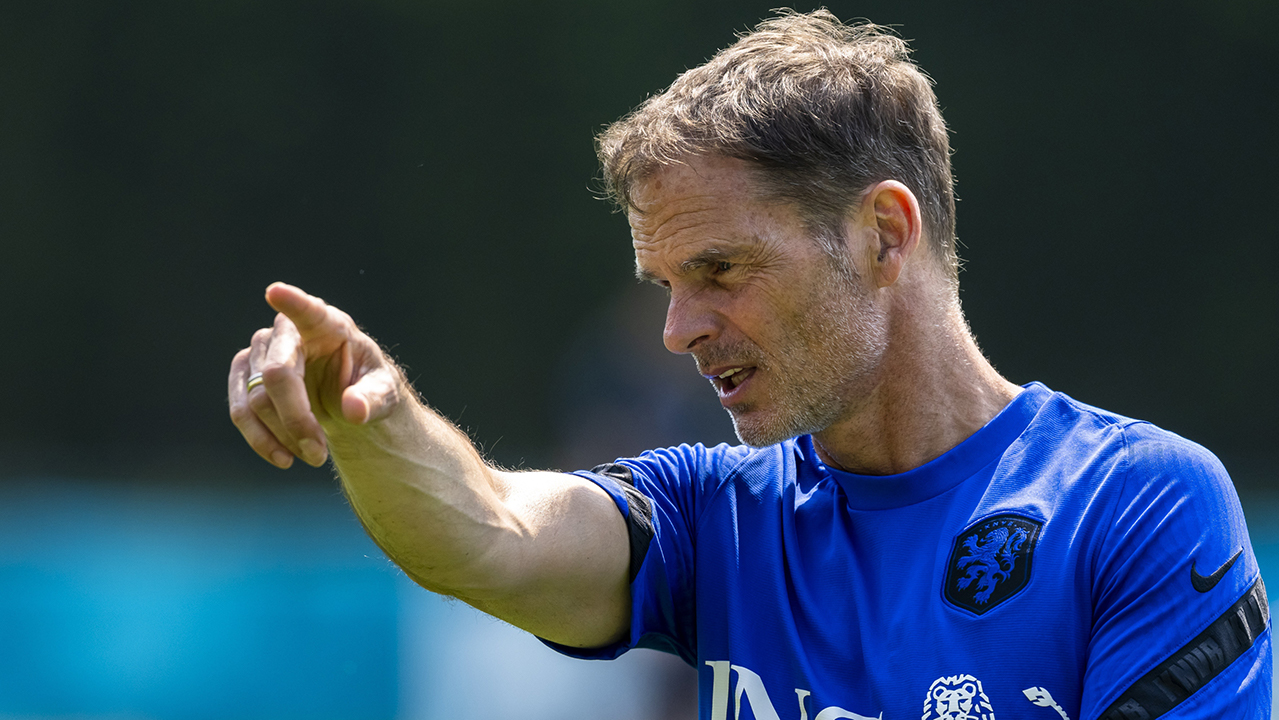 This style of play is at odds with the typical Dutch football DNA, however Delaney has seen signs of it throughout the modern Netherlands leagues.
While he knows that this style of play has worked for de Boer in the past, Delaney feels that the Dutch manager needs to modernise his game plan if the Netherlands stand a chance in the Euros.
"He got the Dutch job somehow," Delaney said. "Obviously he had a really good spell at Ajax where he won four or five leagues in a row, which got him the Inter Milan job.
"Dutch football is very slow and methodical, and it is about maintaining possession to the point where you just want to throw yourself out the window sometimes, because it is not really going anywhere.
"He has a certain way of doing things, and I don't think it is a very modern way of playing the game."
Football on Off The Ball, with Paddy Power's SaveOurGame, Donating 10k to Irish football for every goal England score at the Euros.
Download the brand new OffTheBall App in the Play Store & App Store right now! We've got you covered!
Subscribe to OffTheBall's YouTube channel for more videos, like us on Facebook or follow us on Twitter for the latest sporting news and content.