In conversation with OTB Sports, former Rangers and Scotland striker Ally McCoist remembered playing under Graeme Souness.
Rangers had not won a title since 1978 when a 33-year-old Souness was unveiled as the club's new player-manager in April 1986.
"When he came up here, the whole place just went crazy," McCoist recalled on our Heineken Roadshow.
"Scottish football just turned into a rollercoaster. It was effectively, get yourself strapped in because this is going to be some ride for a few seasons and that's exactly what it turned out to be.
"It was amazing, it was an incredibly exciting period in Scottish football."  
"We used to play them every Friday and what a team they had - Terry Butcher, Graham Roberts, Chris Woods, Ray Wilkins and Souness used to play with them and it used to drive us mental," McCoist explained. 
"He reckoned he needed to make the numbers up and there was no way any of us were going to play with England but of course Souness sticks the hand up.
"One Friday, we were playing and we were about four or five up and we started shouting 'Olé' for every pass.
"I'm watching Souness and he's just getting angrier and angrier.
"The ball gets played into wee Durranty (Ian Durrant) who takes a touch and Souness comes in and oh my, you've seen some of Souness' tackles and this was a Graeme tackle.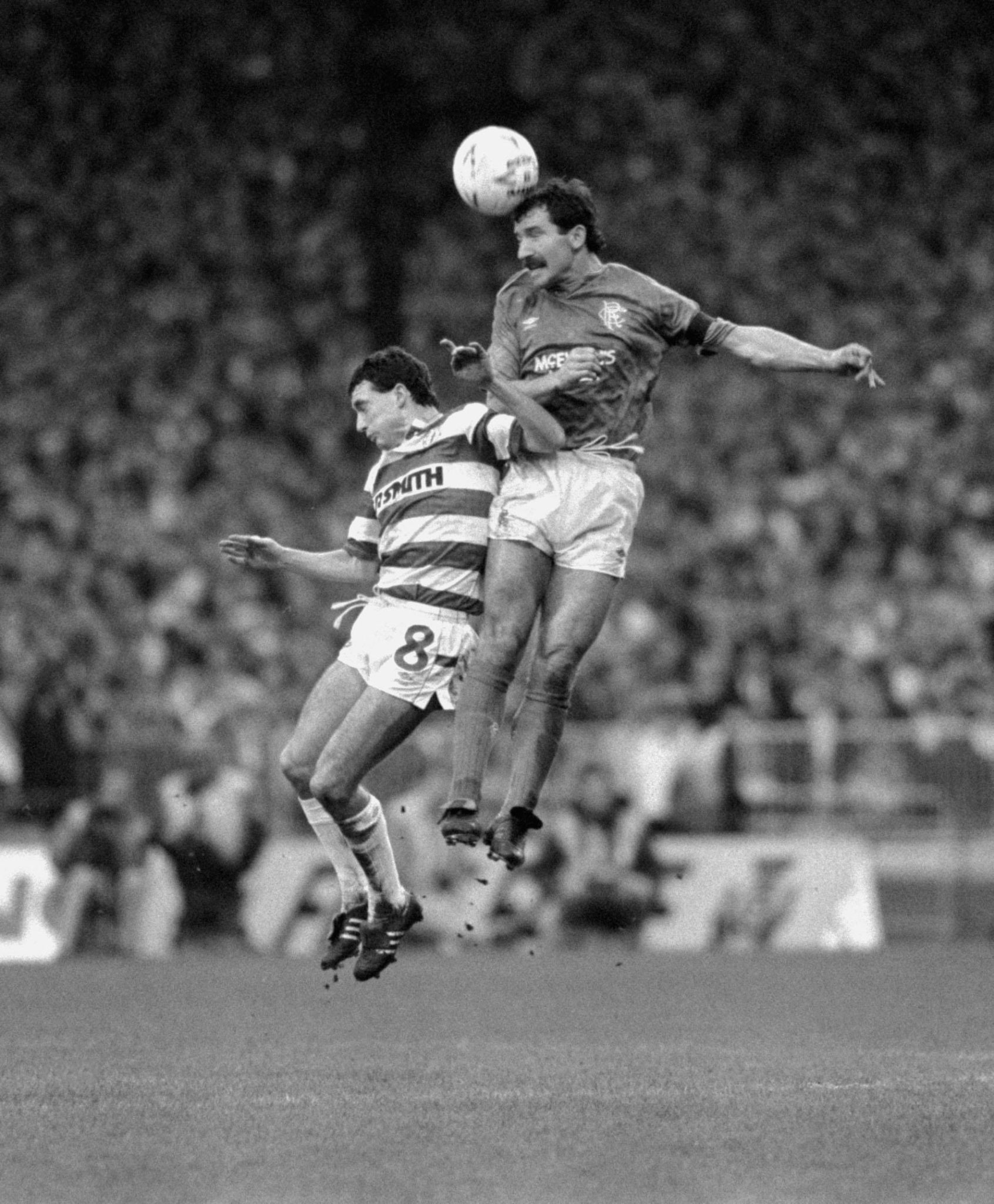 "Wee Durranty jumped back up, put his foot on the ball and said straight to Graeme's face, 'is that your best?' To which Graeme went, 'no Ian, as a matter of fact it's not, this is' and he belted him one in the chin.  
"What followed can only be described as madness. I've come flying in, I was dying to get a punch at Souness, Jimmy Nicholl is rolling about with Graham Roberts and Walter Smith is running around with a ball under his arm blowing a whistle.
"It's carnage in the Rangers' training ground."
Eventually, after everything had calmed down, the Rangers players returned to the dressing room expecting a stern rebuke from their manager.
"We get into the dressing room and there's no Souness and we're all wondering what he's going to say, thinking he's going to go crazy," McCoist said.
"Next minute, the door gets kicked in and he walks in, before I even turn around and look at him, he says, 'that's exactly what I'm looking for'." 
With some madness on the training ground along the way, Souness guided Rangers to four Scottish titles in five years, ending that eight-year barren run and laying the foundations for the most successful period in the club's history.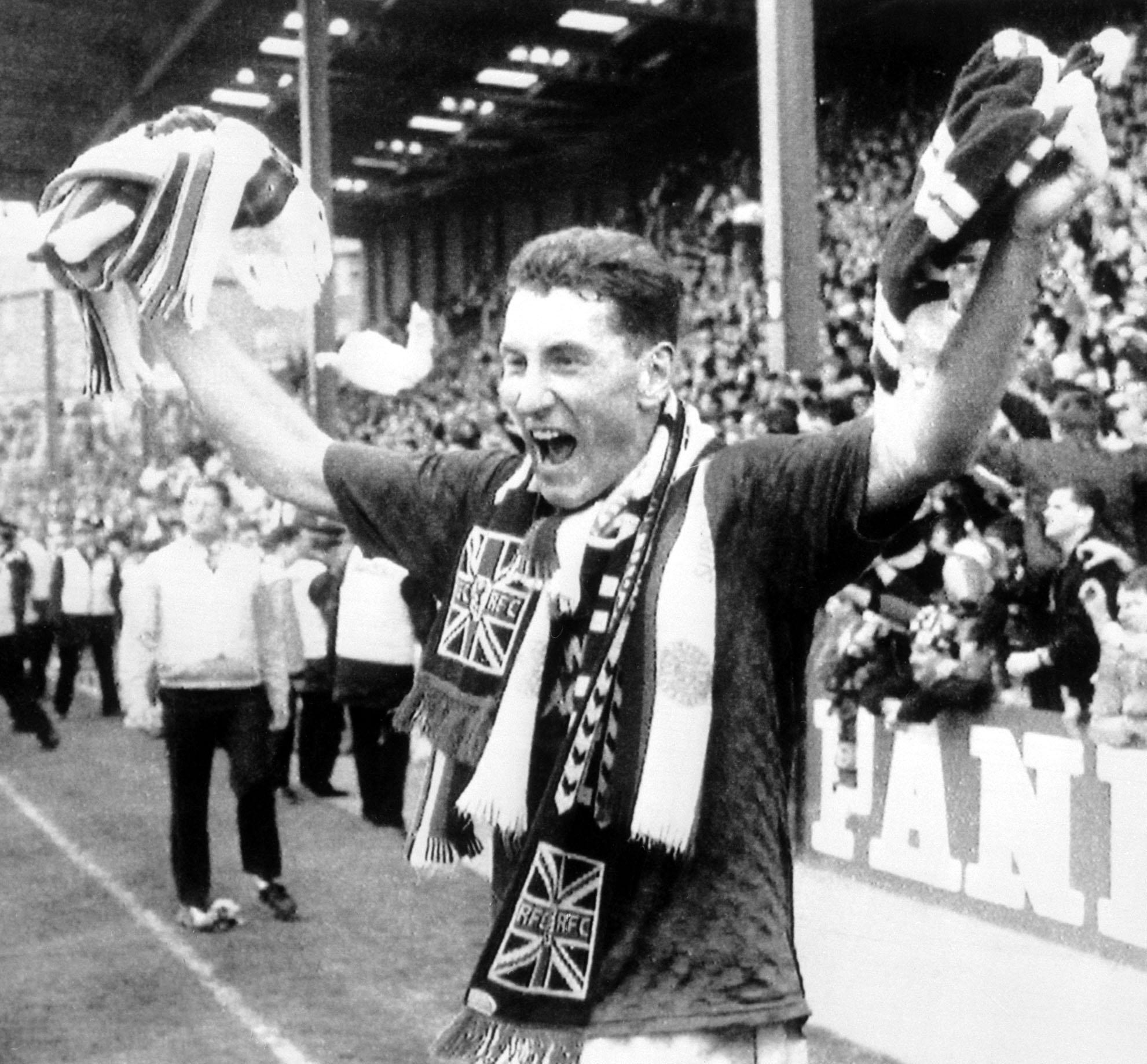 "He carried a presence," McCoist explained when discussing Souness' success as a player-manager.
"I've never played with anyone quite like Graeme in the respect that he knew what the game needed. By that I mean, he knew when he needed to tackle somebody, he knew whether he needed to slow the game down and take the sting out of it, he knew whether he needed to rile our own crowd up or the opposition crowd. 
"His game management was by far and away the best I've ever seen or ever played with. 
"He was obviously an incredibly talented footballer but he knew just what the game needed and he was capable of giving the game that.
"He just knew the game inside out."
The UEFA European Championships Roadshow on OTB Sports with Heineken – official beer partner of UEFA Euro 2020. Finally together to be rivals again. Drink responsibly, visit drinkaware.ie
Download the brand new OffTheBall App in the Play Store & App Store right now! We've got you covered!
Subscribe to OffTheBall's YouTube channel for more videos, like us on Facebook or follow us on Twitter for the latest sporting news and content.