The rules around goalkeepers being allowed to punch the ball out of the box need to be changed to make the game safer, according to former Scotland international Pat Nevin.
French goalkeeper Hugo Lloris gave away a penalty and was yellow carded against Portugal on Wednesday night, when he punched the ball out of his box, and struck the head of Danilo Pereira in their European Championship encounter.
While many felt that a yellow card was not enough of a sanction for the foul, the question around head injuries and the safety of players was the main talking point from the incident.
For Nevin, the issue around the sanction should be second to that of the health of the players, and therefore he believes that a law change needs to take place so as to avoid this sort of challenge altogether.
Speaking on OTB's Euro 2020 Show with Paddy Power, Nevin explained why, under the current laws, a penalty should not have been given.
"I don't think it should be a penalty," Nevin said. "[I need to] qualify it of course. Having been on the end of a few of them, trust me, it is not fun, and they don't care.
"Everyone has to have a duty of care in football, and it is a big part of the game now and thank goodness it is.
"If you go in like a lunatic, with your studs up thigh high, and you get a bit of the ball, and you mangle someone's leg, it is still a sending off.
"That is the point. You are coming out with abandon to make a punch."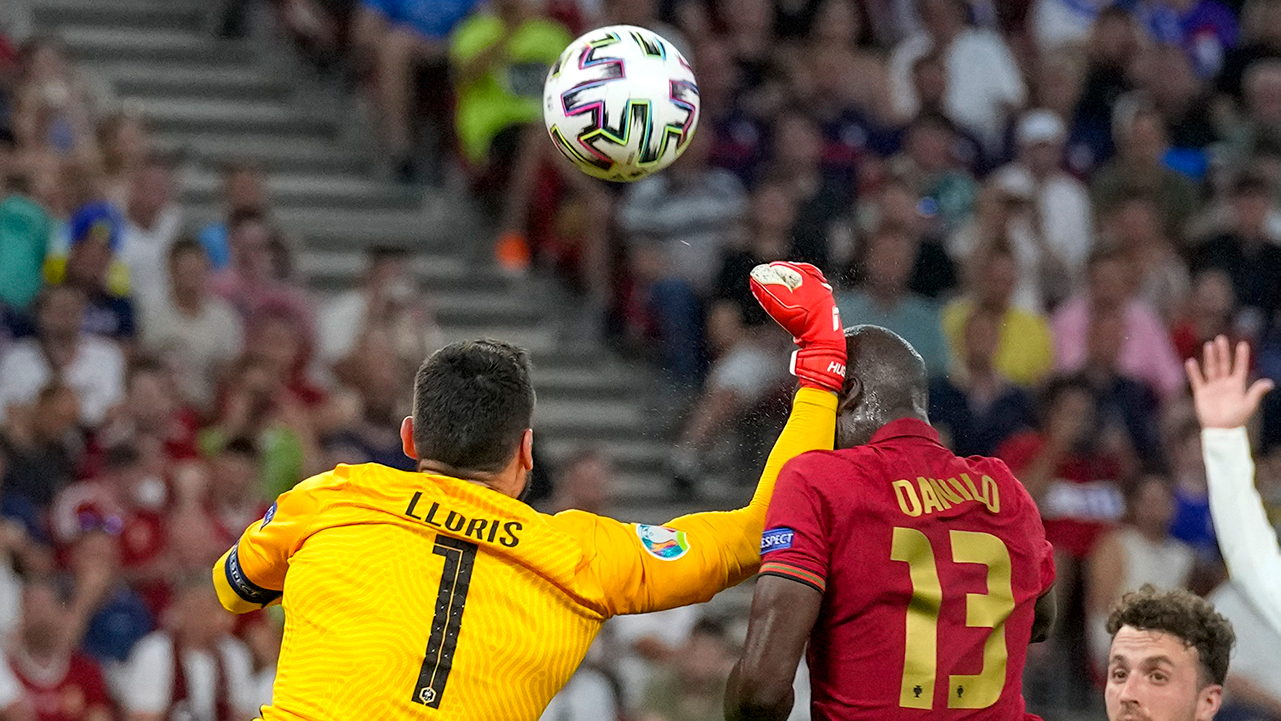 The punch should be outlawed
Nevin suggested that the reason that no penalty should be given is that, currently, punching is allowed, and there is no 'safe' way to throw a punch in that circumstance.
"The problem is, there is no other way to make a punch," Nevin said. "So, if you come out and try and punch it, you are not deliberately trying to punch someone in the face.
"You are trying to punch the ball. If somebody puts their head in there, they are going to get hit, and that is the problem."
For Nevin, the only way to ensure that the reckless nature of Lloris' challenge can be done away with is to outlaw the punch-out entirely from football.
"I think you have a choice now," Nevin said. "The 'keeper should not be allowed to punch anymore. They should come out and catch.
"If you come out and punch, and you end up punching somebody, the dangers of head injuries are too much now, so you have got to change the rules.
"The rule should be, if you come out and try to punch the ball and you catch somebody, it is a penalty. If you come out, you should come out to catch.
"It is too dangerous now, and where we are in football and where we are in sport, we understand that head injuries are massive. You can't have somebody running at full pace.
"The worst part about it, is that if you are an attacker running at full pace, you are not even looking at that," Nevin added.
"You aren't even preparing for this coming at you and taking you out. So the current rules are that the 'keeper is allowed to come and take the ball.
"So, if punching is allowed by goalkeepers, you kind of have to leave it. But I think you need to be done with punching.
"So, I would not have given a penalty under the current rules, but I would change the rules."
Football on Off The Ball, with Paddy Power's SaveOurGame, Donating 10k to Irish football for every goal England score at the Euros.
Download the brand new OffTheBall App in the Play Store & App Store right now! We've got you covered!
Subscribe to OffTheBall's YouTube channel for more videos, like us on Facebook or follow us on Twitter for the latest sporting news and content.