Italian manager Roberto Mancini is slowly bringing a new mentality to the national team, but it has not been adopted by everyone in Italy, according to football writer Paddy Agnew.
Italy have gone on a momentous 25-match unbeaten streak, of which only four have been draws, since 2018, after Mancini took the helm from caretaker manager Luigi Di Biagio.
This was after Italy had failed to qualify for the 2018 FIFA World Cup in Russia, marking one of the lowest points in recent Italian football memory.
However, after two years in charge of Italy, Mancini has brought Italy into being one of the favourites at Euro 2020 this year, and has done so by veering away from the traditional style of Italian football.
Speaking on OTB Sports' Euro 2020 Show with Paddy Power on Thursday, Agnew discussed the managerial tenure of Mancini, and how he has been received by Italian supporters.
"It was such a low at the time that he took over that there was a certain amount of disinterest and dissidents actually," Agnew said.
"They just thought, 'well what difference does it make? We are going to lose again.' He has completely turned that on its head."
For Agnew, the run of form that Italy are on has proven that Mancini could well be a better coach than he was a player, which is itself no mean feat.
"I have watched Mancini as a player and as a coach," Agnew said. "He was a wonderful player, absolutely gorgeous player.
"He did the most remarkable things as a player, but I think he is going to be an even better coach. It is amazing!"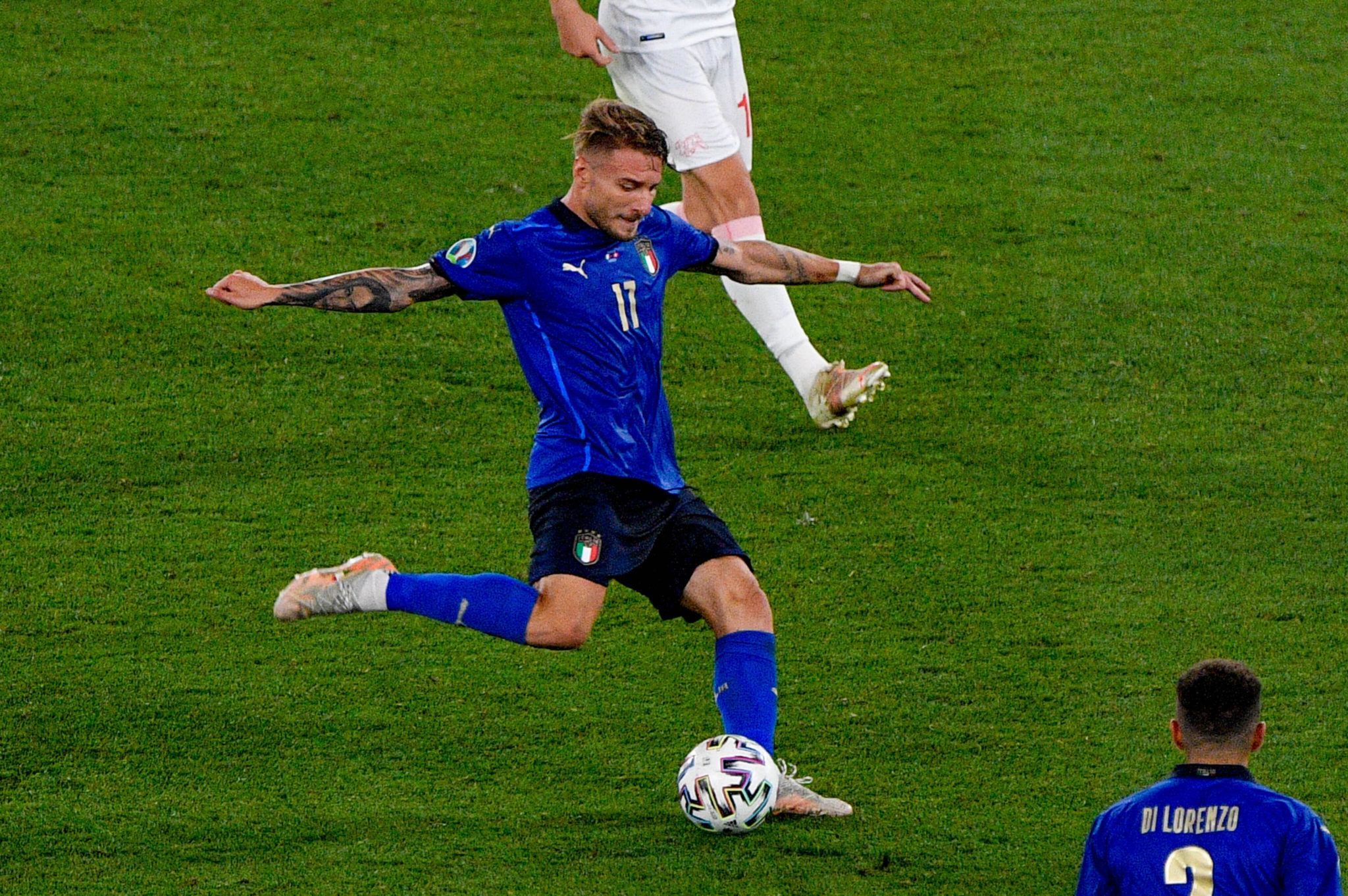 Is this the start of a new 'Italian style' of football?
Mancini's Italy play with a different drive and game plan than Italian sides of old, who were more than happy to score once and sit on their lead.
Since Mancini took over, however, Italy have scored 85 goals in their 34 matches, proving that they are a much more attacking side under their current manager.
"It is more out of the blue in the sense that some teams… have played some terrific football, but if you watch as much Serie A as I do, I have seen some terrible matches," Agnew said.
"What I would say is that Mancini has come a bit out of the blue, because he had to build up from zero.
"He hasn't had people saying, 'you can't play that way, you can't do that, that is not the Italian way'. People have just watched him win match after match and the results speak."
While some teams in Italy have adopted the same style as their national team, Agnew has seen that this new style of play is not quite universal in the country just yet.
"A lot of the time, the main object of [Inter Milan's] game is to get the ball to [Romelu] Lukaku and he scored, or to get it up to Lautaro Martinez and he scored," Agnew said.
"They play a team that looks very similar to the way Italy played in the last European Championship five years ago in France.
"It is not that every team has gone [Mancini's] way. What I am saying is that the current Italian champions don't play remotely like Roberto Mancini's Italy."
Although not all teams have taken to the attacking, goal-scoring style that Mancini has brought to Italy, Agnew believes that there is a slow revolution building amongst the Serie A sides.
"Like all revolutions it is a bit slow in coming," Agnew said. "The Italian system has been for so long rooted in the principle of defend first, don't concede a goal, score a goal when you get the chance, and if you score on the counter-attack even better.
"That hasn't gone away entirely in some people's heads."
Football on Off The Ball, with Paddy Power's SaveOurGame, Donating 10k to Irish football for every goal England score at the Euros.
Download the brand new OffTheBall App in the Play Store & App Store right now! We've got you covered!
Subscribe to OffTheBall's YouTube channel for more videos, like us on Facebook or follow us on Twitter for the latest sporting news and content.