On Wednesday, October 23rd, the Off The Ball Rugby World Cup Roadshow series continues as we look ahead to the semi-finals!
Coming to you from Crane Lane Theatre in Cork, we'll be chatting to four guests who have a wealth of experience of appearing on the international stage!
Our first guests are former Irish rugby internationals David Wallace and Fiona Steed.
Wallace, who amassed 72 caps for Ireland and three for the British and Irish Lions, played in the fateful 2007 edition of the tournament and will give us his insight into how the rest of the competition will shape up.
Steed, who made her debut in what was just the second-ever test for the Irish Women's team in 1994, went on to win 62 caps for Ireland and played in both the 1994 and 1998 World Cups.
She'll be on hand to provide her analysis of how the tournament has gone so far and how the semi-finals will pan out.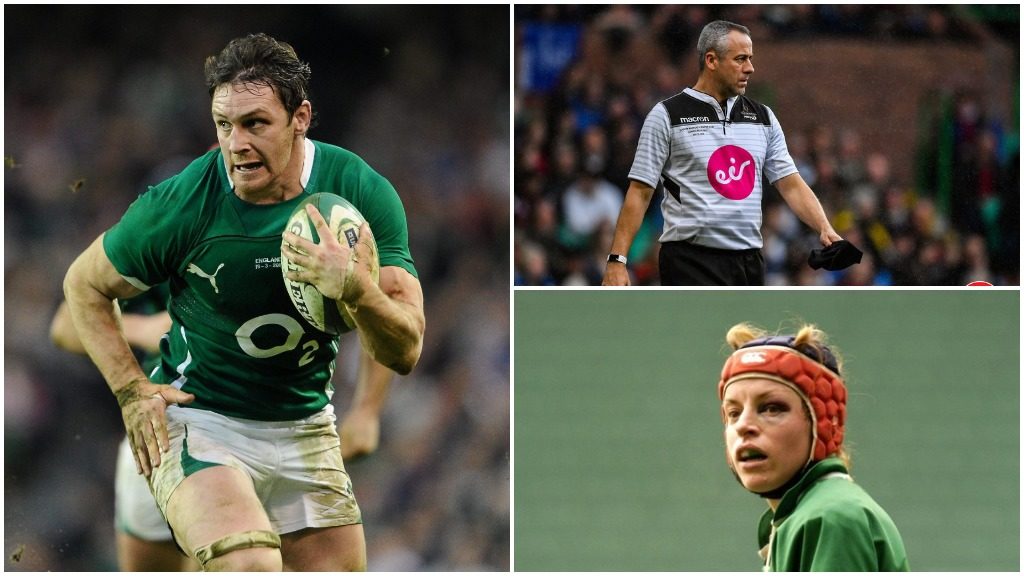 Former Ireland A, Ireland 7s international and current referee John Lacey will also be joining us on the night.
Lacey, who has been a professional referee since 2008, will give us his views on how the officiating has been going so far in the tournament. Needless to say the controversial interpretation of the head-high tackle law will be discussed.
For our 'unexpected guest', we'll have Cork's very own David Meyler in situ. The 26-times capped former Ireland football international and local hero will be discussing what it means to represent Ireland at the highest level.
And finally, we'll have David's father and former boss of the Cork Senior Hurling team John Meyler on the couch to discuss his own career in sport.
This is the latest in our Rugby World Cup Roadshow series in association with Heineken, Official Worldwide Partner to Rugby World Cup Japan 2019
Tickets are free but you must register and show proof on the day, either by Printing Tickets OR having them Downloaded on your Smart Phone.
This event is for over 18's only. Visit DrinkAware.ie
Subscribe to Off The Ball's YouTube channel for more videos, like us on Facebook or follow us on Twitter for the latest sporting news and content.