The advance mark rule either needs to be stripped back or done away with, according to former Kerry footballer Kieran Donaghy.
This year's National Football League has seen a number of rule tweaks and changes, the most notorious of which is the advance mark rule.
While in hurling the most contentious rule change has been the change to the advantage rule, football's mark has been the most spoken about rue change this year.
Speaking on Off The Ball on Sunday, current Armagh backroom team member Donaghy discussed how the advance mark has changed.
"I think the ideas around the advance mark, what they were trying to bring in, was maybe what we see in hurling," Donaghy said.
"A bit more 50-50 ball, that bit of excitement with people on the edge of their seat. The original rule was something like outside the 45 and into the 21, which would mean the ball would be hanging for two or three seconds.
"That would mean it would be in the air long enough to create a competition, which was the original rule, or maybe what was talked about on day one.
"But this tweak to the 20 metres and fellas tipping little balls across the line. I think if you kept it to the 45 into the 21 or even a bit further in to the 13, what you are getting there is a mark.
"If somebody catches a big ball in around the house, which is obviously something that I tried to do for Kerry for a long time and I was often in vain catching the ball and landing, having four or five big fellas not even jumping and just wrap me up on the ground.
"So, I was a fan of it originally in its original format when it was brought it."
Donaghy believes that the new mark has become too complicated to work effectively, and needs to be simplified.
"I think we have to catch onto ourselves with the amount of tweaking we are doing and how hard we are making things," Donaghy said.
"I think the referees have done an incredible job so far this year with what has been thrown at them. With all of the rules you nearly need to be a rocket scientist to know what is going on at times.
"I think we can strip it back, and maybe the GAA can go and get some feedback from club managers and club teams at the end of this year and indeed intercounty managers and players.
"Let's see what the people that are out there putting the product on display feel about them and take that back to people at congress and see if there wants to be something done.
"Some of them are definitely head-scratchers and maybe over-tweaking them and trying to be too smart with them."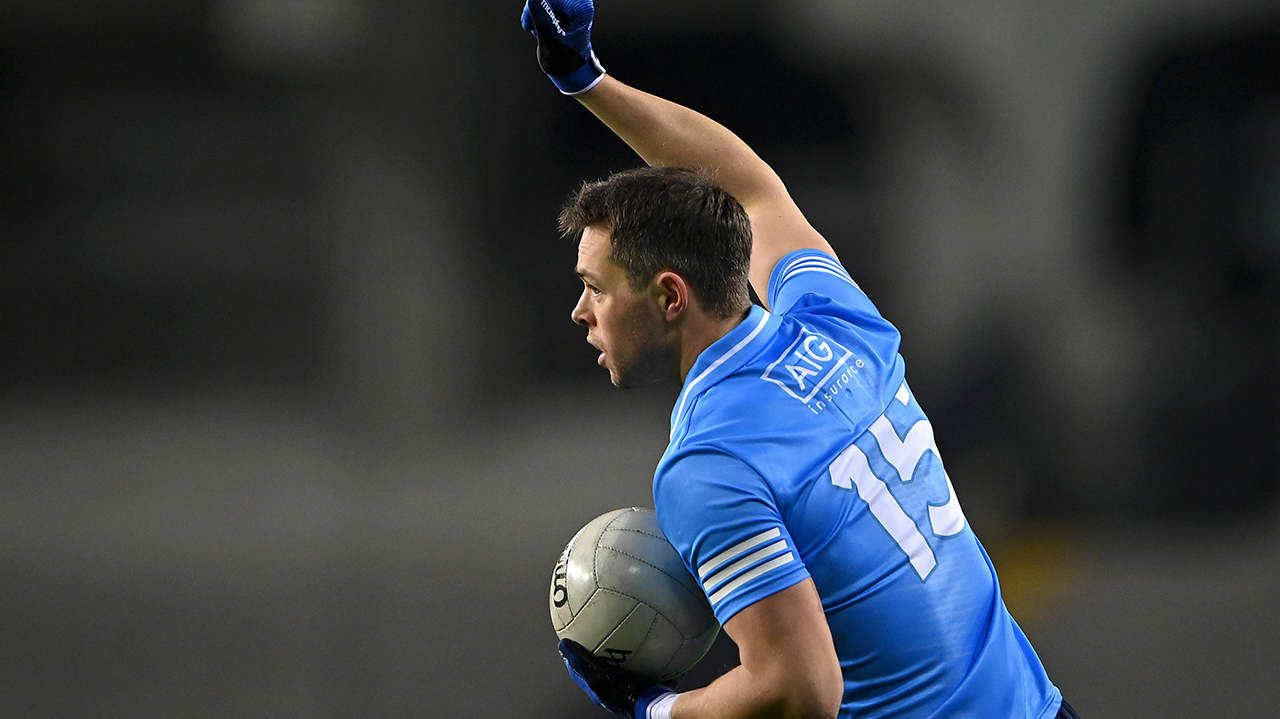 The GAA needs to take the lead from Australia with the mark
Donaghy believes that, if the GAA were to take inspiration from the AFL for their next tweak to the mark, then people will be on board with the rule.
"If we had kept that mark simple… that is what people wanted to see," Donaghy said. "What is bugging people so much is that we are seeing very little contest with the mark.
"In Aussie rules, what makes the mark so good is that there are all the little zippy ones around the field, but it is the ones where they are coming down the pitch and they are trying to get it inside where they have got the big men and they want to get it into them.
"That is the one that I think people will enjoy that aspect of balls going in 50-50, and people competing for them.
"If a forward wins that kind of a ball over somebody… that is certainly what I envisioned when they were talking about the mark coming in."
Donaghy ultimately believes that the mark either needs to be simplified completely, or be removed altogether.
"It is quite complicated, and I think we can make it simple and strip it back," Donaghy said.
"We can allow the ref the common sense to say if the ball comes in from 50 yards and the guy catches it and he lands with four people around him to just give him the mark, because he can't get out of there."
As part of Sky Sport's 2021 GAA Season Launch announcing their 2021 Championship fixtures including 18 live matches – 12 of which are exclusive to Sky Sports - Neil Treacy was joined by Sky panellist and former-Kerry footballer, Kieran Donaghy.
Download the brand new OffTheBall App in the Play Store & App Store right now! We've got you covered!
Subscribe to OffTheBall's YouTube channel for more videos, like us on Facebook or follow us on Twitter for the latest sporting news and content.