Bernard Brogan joined Off The Ball this week ahead of the launch of his new book, The Hill.
In a frank discussion regarding the increasingly prominent commercial aspect of inter-county GAA, Bernard Brogan considered his own role in its evolution.
"I felt it was the right thing to do," he remarked of the commercial avenues he explored while an inter-county footballer with Dublin.
"Why shouldn't a player who is giving their life? The rugby lads, they get paid and they get sponsorships and endorsements."
The 'amateur ethos' of the GAA created a problem of perception for Brogan.
"People always begrudge that amateur is pure and amateur is amateur," said the seven-time All-Ireland winner.
"They want us to entertain them on All-Ireland final day but don't want us to reap the rewards or build a brand or go on a journey where a brand might want to partner with you."
"I meet a lot of push-back from people but I think that it's the right thing to do and I encourage all GAA players to get involved and the GPA has supported those views. Sponsors as well, they want players."
King of the Hill
One particular commercial opportunity was the famous 'King of the Hill' advert that was displayed prominently around Dublin, although not in some particular places.
"One of the terms and conditions was that it wasn't on a bus route for us [Dublin] so they didn't see me on a poster saying King of the Hill on it," recalled Brogan.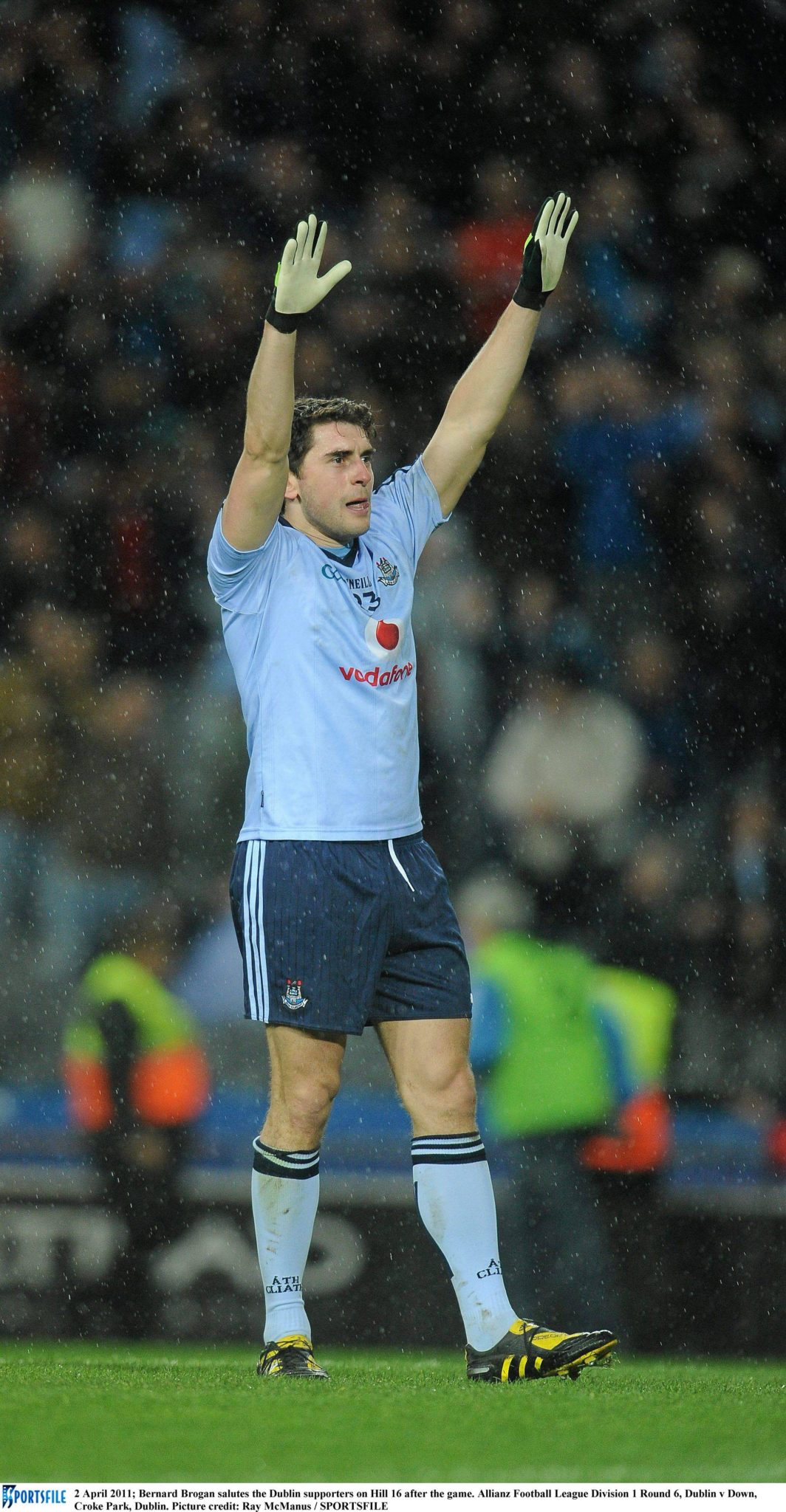 Brogan says he had clear reasons for this, not just to avoid some ribbing from his teammates.
"Fundamentally I wasn't bigger than any player on that team," Brogan said.
"I wasn't more important than any player on that team. I genuinely felt that I didn't feel like I was entitled to this more than anyone.
"I was probably chosen for those things because I was a forward and for social media and different things like that."
'Why are you doing this?'
There was some discord in the camp due to Brogan's commercial activities.
"I didn't want the players to be looking, and some players probably did, not begrudge but they were saying 'why are you doing this, why are you going out on a solo run, why are you trying to be commercial?'
"I didn't want it to get between the group and there were times that it came up, like anything, social media came up. People posting on social media, brand stuff, sponsorship stuff.
"It was the same stuff that was coming up in those conversations where we were asking 'how do we be better?'
"I always fought back the case. There wasn't massive push back in the team, there was loads to go round as well. There were loads of opportunities, there were six sponsors of Dublin then club sponsors as well."
Brogan was speaking ahead of the launch of his new book, The Hill, written in collaboration with Kieran Shannon.
The Hill promises to be a fascinating account of an exceptional sportsman's uphill journey to again play the sport that he loves and meaningfully contribute to probably the most outstanding feat in Irish team sport history: the Five in a Row.
Bernard Brogan: The Hill – My Autobiography
Publication date: September 7, 2020
Download the brand new OffTheBall App in the Play Store & App Store right now! We've got you covered!
Subscribe to OffTheBall's YouTube channel for more videos, like us on Facebook or follow us on Twitter for the latest sporting news and content.