Former Dublin footballer Mick O'Keeffe was full of praise for the retired Diarmuid Connolly on the Sunday Paper Review on Off The Ball.
Connolly retired from inter-county football at the age of 33 during the week, with many pundits and former players alike singing his praises since.
O'Keeffe thinks that he deserves the praise that he has been given.
"I've seen him play since he was coming through and, this is a big thing to say, I think of that whole brilliant generation of Dublin players… I think he's probably the most naturally gifted of the whole lot of them," O'Keeffe said.
"That is saying a lot because there's fellas who made maybe, arguably more impact over a longer period of time, like fellas like James McCarthy, Stephen Cluxton [and] Jack McCaffrey.
"When he was good he was really, really good and he was just so naturally talented.
"[He was good with his] left foot, right foot, his scoring range, his vision, his balance, football-wise [he was] absolutely fantastic."
While some supporters that may not be the Dubs' biggest fans have criticised the amount of praise Connolly has received, O'Keeffe thinks it has been well balanced.
"I actually think the media have been pretty bang on about him this week in that, yes he was a flawed character, but I think that's why he is even more fascinating," O'Keeffe said.
"There was a bit of a spark there and teams looked at Dublin and went: 'where can we get at Dublin?'
"You're trying to see if there's two or three players where there's a chink of, if we get into him he might react, and I think they probably doubled down on Connolly a lot of the time.
"I'm not saying poor Diarmuid Connolly because he was well able to look after himself and rise above it, but I think the balance has been really good this week.
"He has come out of this with the plaudits he deserved."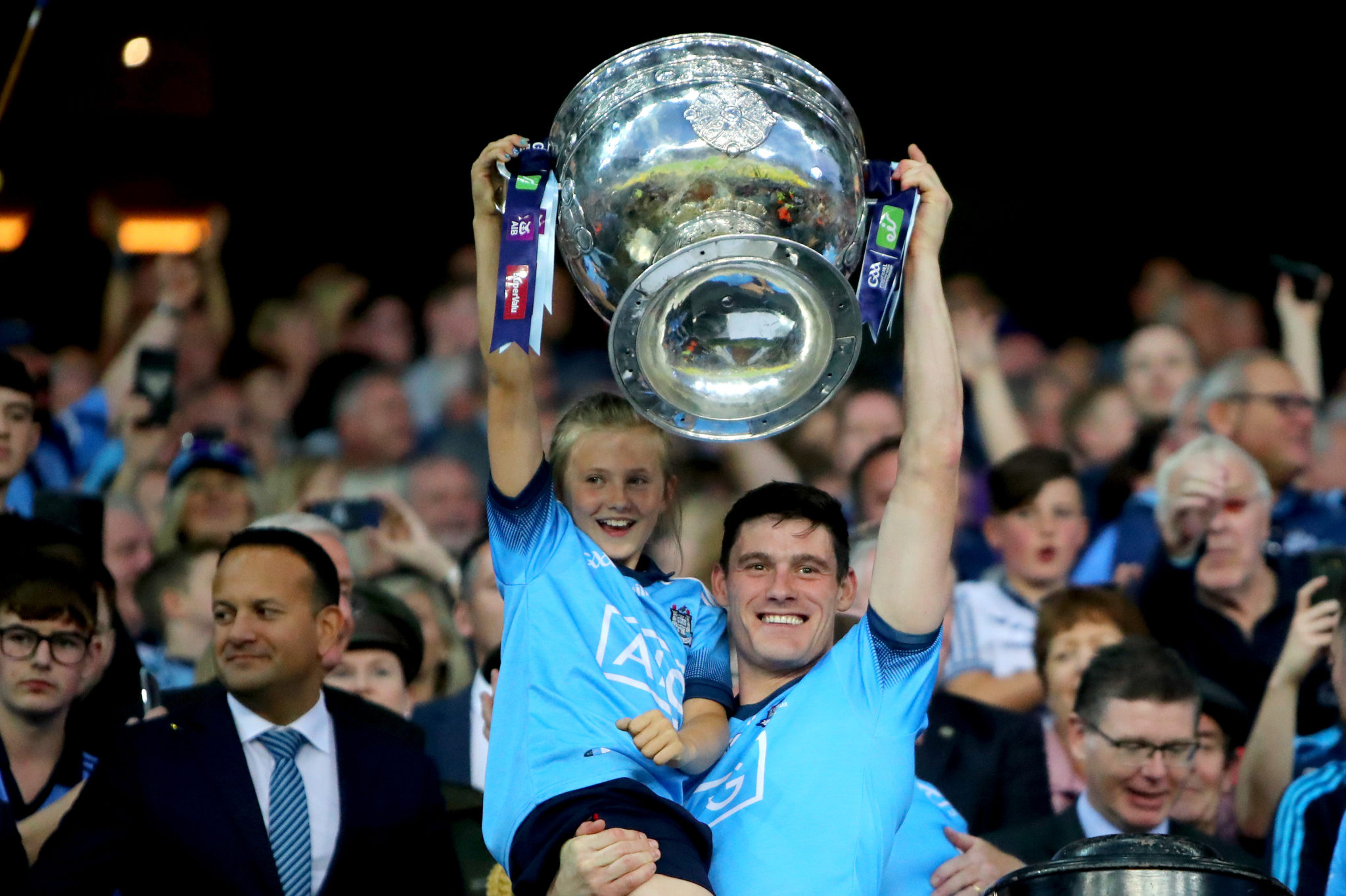 Did Connolly win everything he deserved?
Connolly's trophy cabinet is full with personal and team awards, although some have asked why he only won the two All Stars.
"He has eight All-Irelands, I think six with Dublin and 2 with his club. He's won everything that you need to win as a player," O'Keeffe said.
"Should he have won more All Stars? There's years where you look at it and you scratch your head and [with] his impact you would argue that he should have maybe got them, but then the question comes of whose place would he take?"
The balance in the All Stars each year may have kept Connolly out of them, but O'Keeffe maintained that he was always capable of being the best man on the pitch.
"For me, pound for pound, on his day [he was] probably the most gifted Dublin footballer of the last 10 years in a generation where there's buckets of talent and buckets of ability," O'Keeffe said.
"The other thing people forget about Connolly is he's 33. I don't think there should be a huge shock.
"I think he's done a lot, he's left a lot out there and I think he walks away the way we always thought he was.
"[He was] a brilliant player that from time to time there were a bit of flaws here and there, and sparked a couple of times very high profile-wise got himself in a bit of trouble on the pitch.
"Another thing that he doesn't get any credit for is [that] he was extraordinarily strong and he was not afraid to win that dirty, shitty ball when the game was in the melting pot.
"I just think he was absolutely brilliant when he was on his blow."
Download the brand new OffTheBall App in the Play Store & App Store right now! We've got you covered!
Subscribe to OffTheBall's YouTube channel for more videos, like us on Facebook or follow us on Twitter for the latest sporting news and content.