As COVID-19 prohibits any return to normality, OTB Sports is taking you back to a 2017 OTB Roadshow that had David Brady telling us all about his 'stolen' car. 
"It's no laughing matter in all fairness," remarked the legend of Mayo GAA when it was put to him: What happened your car, David Brady?
One of OTB's star-studded guests for our 2017 All-Ireland Final preview Roadshow, Brady proceeded to tell the audience gathered in Dublin's Olympia Theatre one of the greatest stories every told.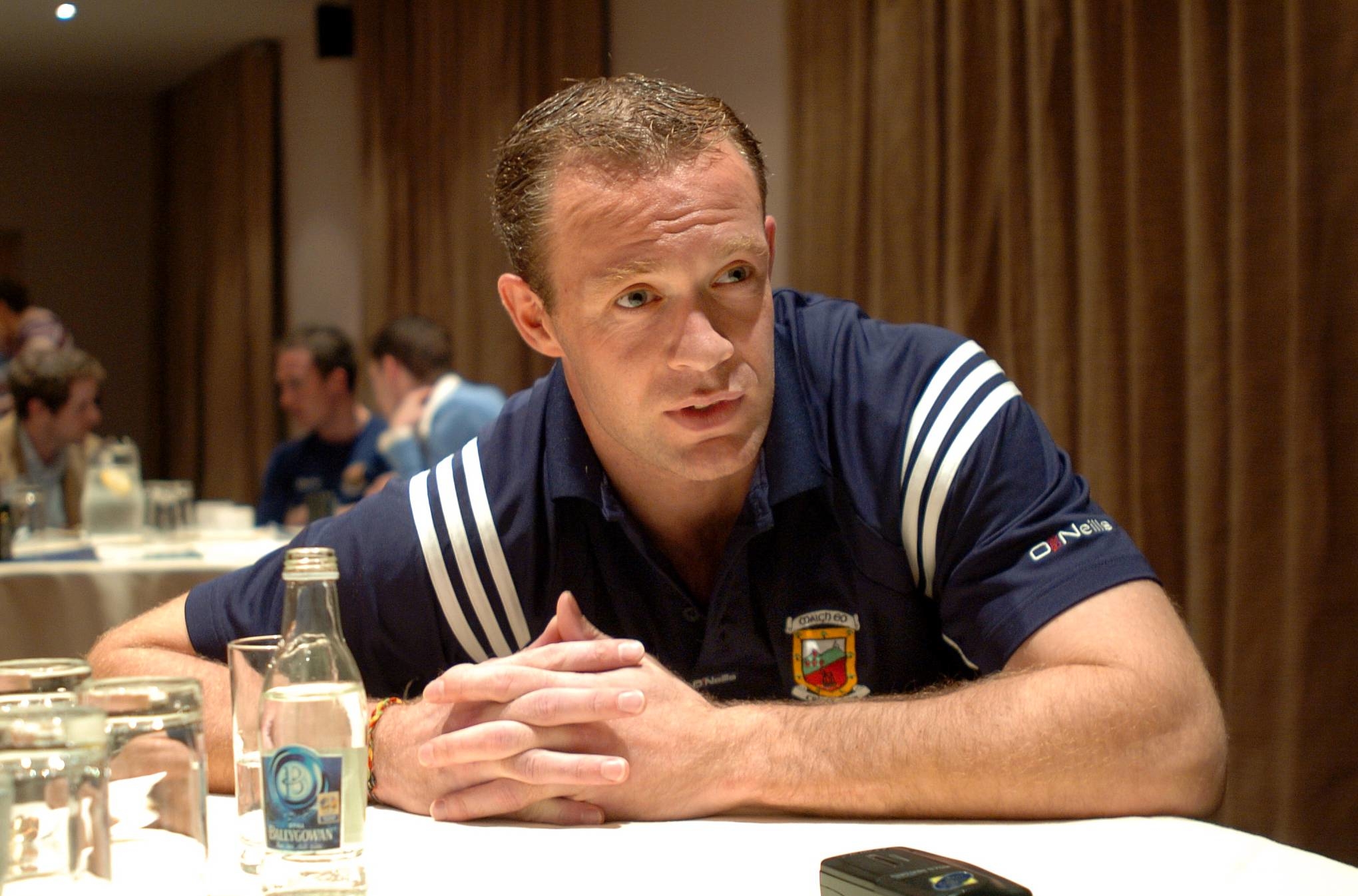 "You don't know the story," he added defiantly, settling in to tell everyone gathered. "Don't believe everything you read on Twitter.
"I was in Harcourt Street last night for two hours, drinking water so there was no beer on board. When I was parking my car I parked it beside an AVIVA van and there were two dodgy geezers there and they weren't from Belmullet.
"So, you know, I made sure I pressed the button twice [to lock the car.]"
Off he went and thought nothing more of it.
"I came out and the f*****g car was gone," he told the crowd, "and I'm being serious on this because I do a lot of work and deal with patient records and what not.
"I'd four new suits to wear tonight, tomorrow night, Sunday night, I had shoes, laptops and two tickets to the All-Ireland Final - they weren't even mine! I nearly shat myself.
"So, I train a bit with Westmanstown anyway, the Garda club, and I rang a superintendent."
To try and raise some awareness for his missing car, Brady even took to twitter looking for help thinking that someone might spot the car.
"The guards came and we were going look and everything else," he recalled, "next thing, these ladies who had parked in the spot where my car was were going back to their car. 'Ladies, can you give me an idea what time you parked your car here at?'
"I'd parked my car at 7:10 pm and the next thing one of them says to me, '6.30 pm'. Three ladies, they weren't lying to me.
"So, I'm here at this AVIVA insurance building and I kind of went around the side and there were about 15 AVIVA vans and my car in the middle of them.
"I have to say, I made a complete fool of myself."
You can watch David Brady tell the story himself right here.
Download the brand new OffTheBall App in the Play Store & App Store right now! We've got you covered!
Subscribe to OffTheBall's YouTube channel for more videos, like us on Facebook or follow us on Twitter for the latest sporting news and content.