Former Tyrone star Peter Canavan joined Off The Ball on Wednesday where he spoke about the "once-in-a-lifetime player" David Clifford.
Canavan was previewing the upcoming GAA Championships when he suggested Clifford and his Kerry teammates will be the ones to push Dublin closest.
The Tyrone All-Ireland winner heaped praise on the Fossa man.
"He's a pleasure to watch. You never know what he's going to do next, off left, off right.
"He doesn't need perfect ball in either, a strong fella, getting bigger getting smarter. He's going to have to deal with the nonsense that comes with that.
"Players will be at him off the ball, he's struggled with that a wee bit. I'd put that down to learning.
"We've all had to do that, you don't like it but he's got to get used to the fact umpires and linesmen don't use their senses as well as they should.
"He's going to have to deal with that, but in intercounty football, you do get more protection and he's still young and still getting better."
David Clifford protection
That niggle from the opposition is something Canavan is very familiar with from his playing days.
"Initially, you depend on protection form umpires and linesmen," said the former Tyrone forward.
"On most occasions that was the case but unfortunately, and he's suffered at the hands of Tyrone in the National League, through umpires and linesmen not doing their job."
Peter Canavan told OTB about his unusual preparation for the1995 All Ireland final

Full Podcast: https://t.co/qTeXIiFvkh pic.twitter.com/iVmPVVn9I8

— Off The Ball (@offtheball) October 7, 2020
As well as the officials, Canavan says Clifford will have to learn to protect himself.
"There are going to be occasions where he is going to have to sharpen his own elbows and deal with them himself," said the dual All Ireland winner.
"I think players will realise soon enough you can't cow David Clifford out of it. He's big enough, he's strong enough and he's not going to be that easily taken out of the game.
"He's well fit to stand up for himself but you can't, as I found out on occasion step over then line.
"You do get penalised and the team ends up suffering through your ill-discipline. I think he's big enough and strong enough to deal with that."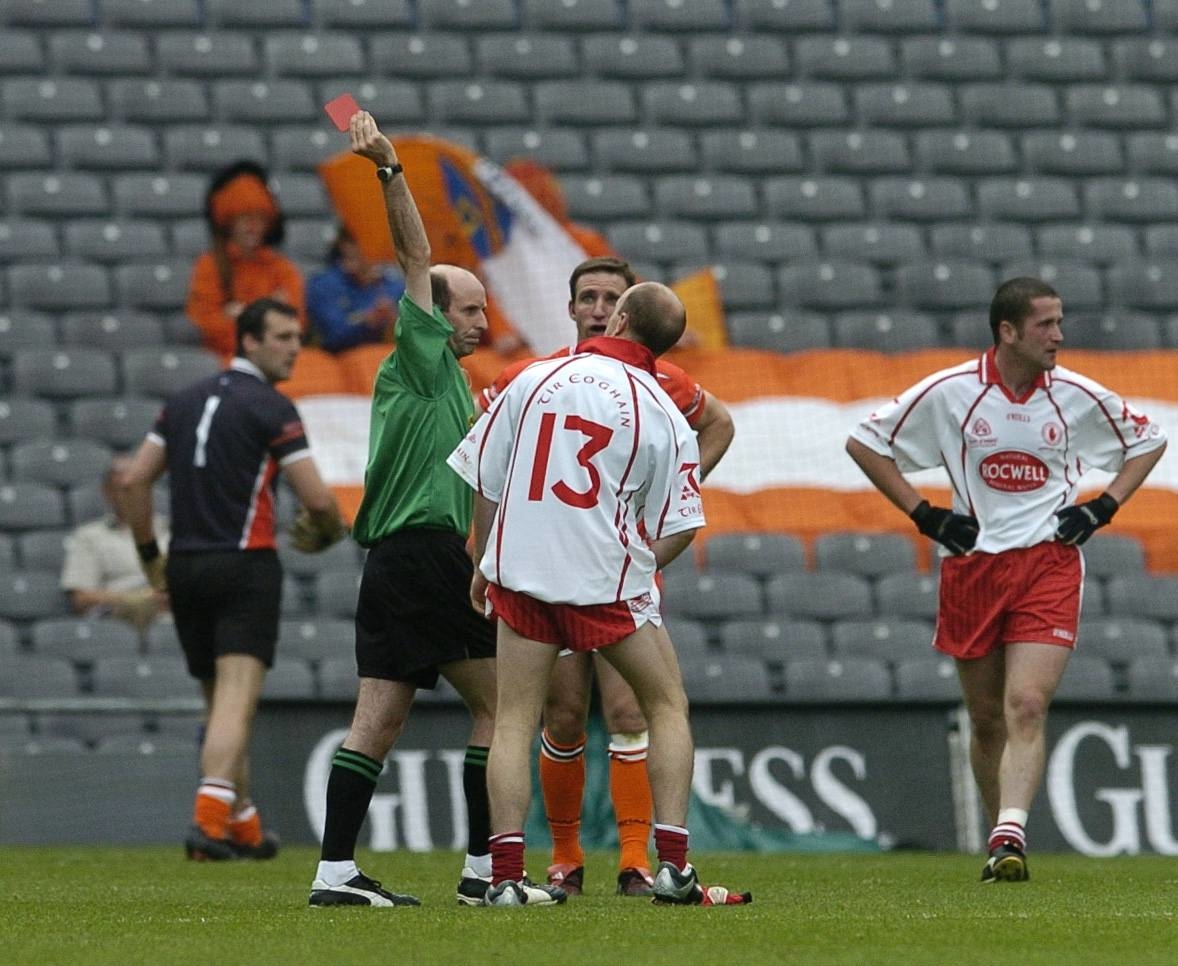 Treatment
The 'treatment' from defenders is something all players have to deal with. Canavan believes better defenders play more football rather than try to be physical.
"There wasn't much off the ball stuff at intercounty level," said Errigal Ciaran clubman.
"Players know the type of character they are up against and if they believe 'I can get the better of this fella physically.'
"Then they will chance their arm if they believe they can. If they believe they can't then they try to play football.
"The best defenders I came up against were those that prevented you getting the ball and could read the game better than you were.
"Those were the toughest defenders to come up against. At times you have to stand up for yourself, of course you do, but you have to try and create a bit of space for yourself.
"That can be hard if somebody's got their two arms around you, so at times you have to learn how to make a wee bit of room for yourself."