After it was confirmed that David Gough would referee this year's All-Ireland football final between Dublin and Kerry, Kieran Donaghy retains some concerns regarding the Meath native's appointment. 
Objectively, Kieran Donaghy has no issue with David Gough's qualities as a referee.
"He is the best referee probably on form this year," he explained on Thursday's OTB AM.
Nevertheless, in accordance with the sentiments shared by Eamonn Fitzmaurice on the Irish Examiner's GAA podcast earlier in the week, he is concerned that the usual assurances surrounding a match official's neutrality may not be guaranteed.
"This has to be made very clear," established Donaghy in reference to the infamous 2016 All-Ireland semi-final between Kerry and Dublin, "it's not that Eamonn thought that David Gough is deliberately not calling these frees to help Dublin.
"He's talking about the subconscious here, and your subconscious leaning one way or another."
A Dublin resident on account of his day-job, David Gough's Meath origins provided insufficient evidence for some Kerry followers concerning the forthcoming final.
Although Kieran Donaghy is certain that Gough's performance in the final will be up to the highest standard, the inescapable potential of a pivotal decision going awry gave the Kerry legend cause for concern.
"[Let's look at] the unlikely scenario that the game is level with 5-minutes to go," he suggested,  "and we'll look back at that 2016 context.
"Diarmuid Connolly is coming down the pitch in the 72nd minute with Kerry leading by one-point, and someone blind-sides him and the referee misses it.
"The kick-back from this if it worked out in some weird way that Gough cost Dublin the five-in-a-row, his life going forward is always going to be marked by that.
"I think it would always be harder if you're then living in the place you've cost with that mistake."
An eventuality that may never come to fruition, Donaghy believes such reasoning gives cause to question the appointment, nevertheless.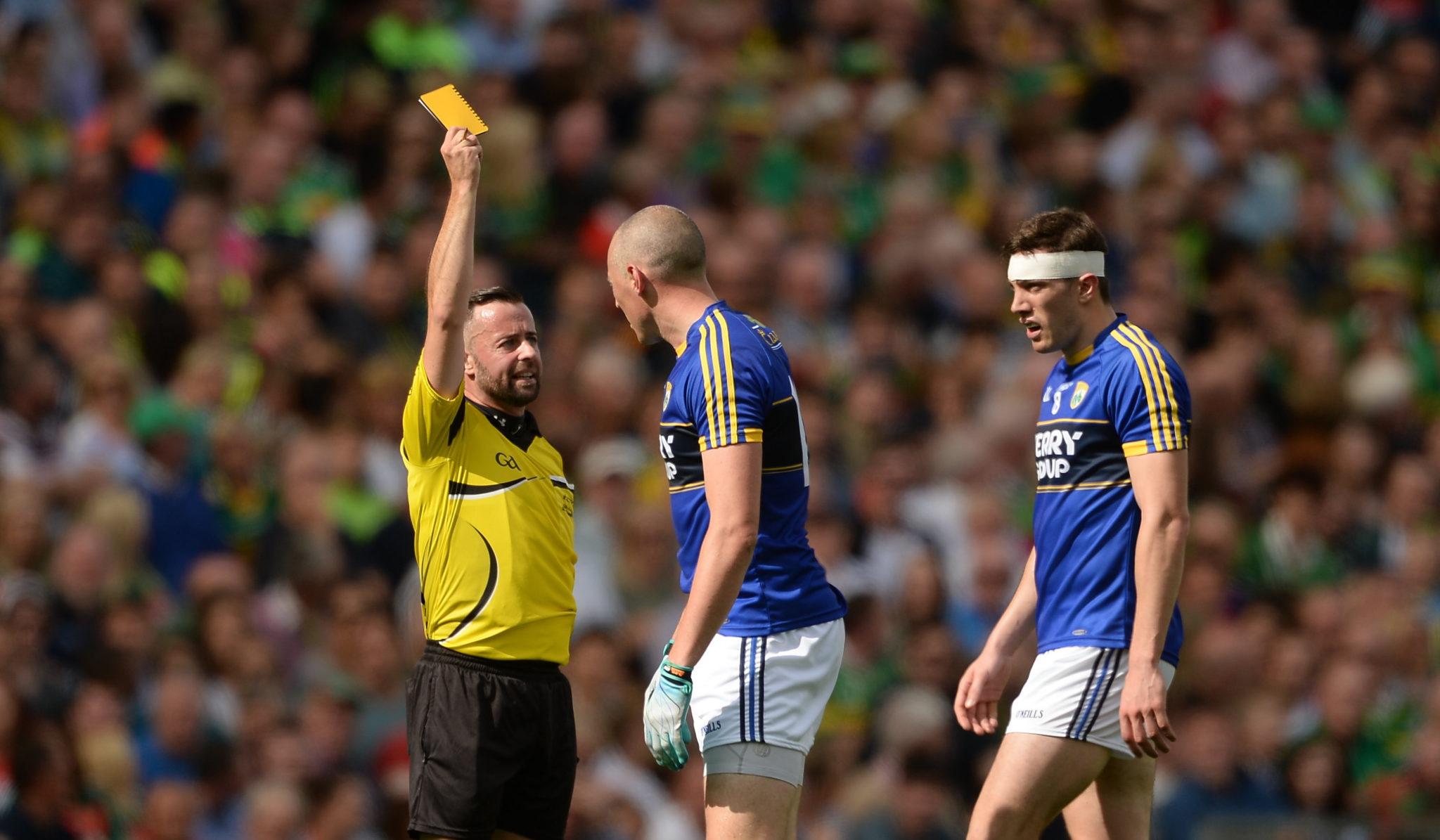 Considering the role that Kerry's fans and prominent figures like Fitzmaurice and Aidan O'Mahony have played in raising doubts about Gough's suitability, Donaghy argued that such a response would emerge irrespective of the county involved.
"Kerry's fans are fans," he reasoned, "and at the end of the day if this was a lad that was working in Killarney but from Limerick, and he refereed Dublin in 2016 and and Kerry won that day, and now he was getting this final, you can be damn sure this is coming the same direction from Dublin.
"For anyone to suggest this was a Kerry thing, and turning this into the 'Kerry mafia', is absolute bullshit.
You can watch back Kieran Donaghy's Shot Clock in full here. 
Download the brand new OffTheBall App in the Play Store & App Store right now! We've got you covered!
Subscribe to OffTheBall's YouTube channel for more videos, like us on Facebook or follow us on Twitter for the latest sporting news and content.