Offaly GAA Chairman Michael Duignan joined Tuesday's OTB AM to give his thoughts on Dublin's recent dominance and discuss how other counties can compete.
In the aftermath of Dublin clinching their sixth All-Ireland title in a row, Duignan posted a tweet that garnered a lot of attention.
The absolute arrogance of Dublin present and past players in saying money has made no difference is astounding.

— Michael Duignan (@DuignanMichael) December 19, 2020
"I'll be honest, I'm totally frustrated at this stage with it," Duignan explained on OTB AM.
"My tweet the other night was in no way aimed at the Dublin players or their success. They are some of the greatest players of all time. I don't have to go through them all here but James McCarthy is probably one of my favourite players of all time if not my favourite. 
"They have many, many brilliant players that would have been great players regardless. This argument though that money doesn't help you kick it over the bar and money doesn't win tight matches, I think that completely misses the point.
"Anybody who thinks that money doesn't make a difference, they must be living on another planet because of course it does.
"Dublin are a very, very powerful brand though and I don't hear these difficult questions asked too often."
Duignan illustrated the disparity between Dublin's operations and those of a smaller county, like Offaly.
"Our situation in Offaly, we have an operations manager and that's our only full-time member of staff. We're probably reflective of a lot of the smaller counties," he said.
"By the nature of the title, operations, they're dealing with day-to-day things but that's not going to give you the vision and the strategic platform to grow your county in the way that Dublin did. 
"We're fully dependent on volunteers and Dublin have full-time professional staff working behind them, it has to make a massive difference.
"Dublin have a CEO, they have a commercial manager and lots of administrative staff. They have the resources to support that and that's before you start looking at the coaching side of things."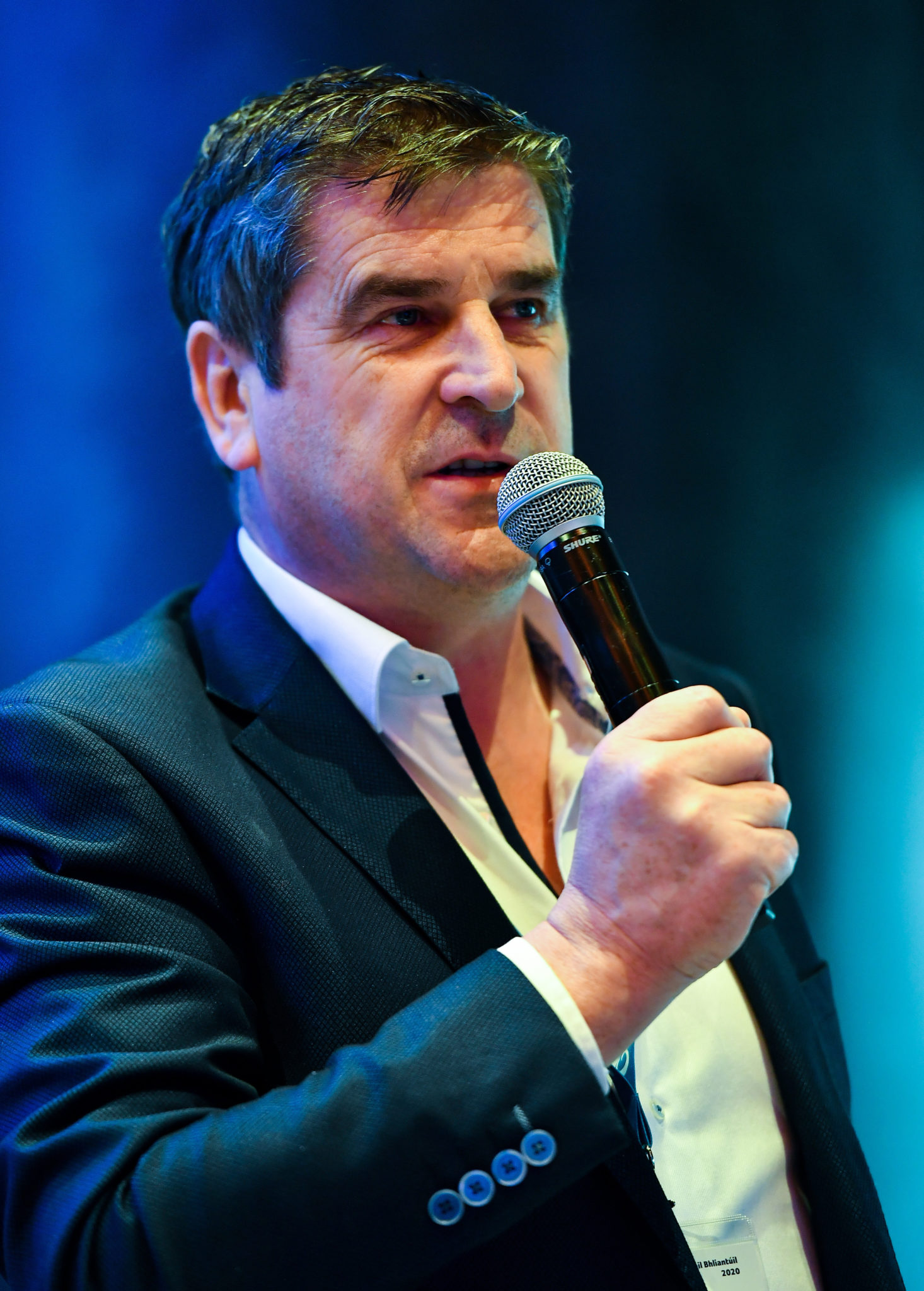 Duignan explained that much of this was made possible by the support the GAA have given Dublin since 2006.
"The GAA reached out to help Dublin in 2006 and Sean Kelly has spoken about it," he said.
"In that particular time, the GAA in Dublin was not in good shape and what Dublin have done with that support has been amazing.
"They got their support when they needed it. They don't need it now because they made €2.7 million profit on their operations last year and fair play to them but my point is that other counties like ourselves need support now."
It was put to Duignan that Dublin's dominance may extend beyond just the senior football championship in the coming years.
"That is a possibility and I'm not involved in the Offaly job to accept that Dublin are going to win every All-Ireland," he said. 
"We have to be ambitious and with support we have to establish a sustainable long-term coaching model which is based on the GPO model that Dublin have." 
Download the brand new OffTheBall App in the Play Store & App Store right now! We've got you covered!
Subscribe to OffTheBall's YouTube channel for more videos, like us on Facebook or follow us on Twitter for the latest sporting news and content.