After steamrolling their Leinster opponents and moving toward an eighth All-Ireland triumph in ten seasons, Jason Sherlock and Pillar Caffrey considered what the dominance of Dublin in Gaelic football means for the GAA at an OTB Sports SuperValu GAA Roadshow. 
It may be Dublin who have dominated men's senior Gaelic football for the last decade, but the responsibility to readjust the competitive balance lies elsewhere, according to Jason Sherlock and Pillar Caffrey
"This isn't about trying to understand who is right and who is wrong," suggested Sherlock, an All-Ireland winning forward with Dublin in 1995 and most recently a member of Jim Gavin's backroom team.
"The reality is that we need to find the solution. The problem isn't Dublin. In my opinion, Dublin are the solution and how we can bridge the gap to get to Dublin is what should be the focus."
Through a combination of their carefully managed financial clout, the recruitment of key personnel in off-field positions, the largest pool of available talent, the quick emergence of a few phenomenally talented players and more, the dominance of Dublin draws on numerous factors.
From the breakthrough All-Ireland win under Pat Gilroy's management in 2011 to Jim Gavin's six triumphs across seven seasons, there has been little to suggest that Dessie Farrell will not continue this trend.
While the team's success has been the source of joy within GAA communities across the Irish capital, Pillar Caffrey, the man who preceded Gilroy in the role of Dublin manager, accepts that the widespread impact of a one-way championship is not beneficial.
"It is obvious that this is not good for the GAA, the dominance that is going on," he stated. "I think people are missing the argument though in blaming the Dubs.
"Jason was part of a '95 team, his first year in, that came along and won an All-Ireland. Then there were a lot of seasons where there were far fewer victories."
*****
Related Reads:
"We gave Dublin one of their toughest games in the last 10 years" | Turlough O'Brien
Dubs funding debate | 'The money tap should be turned off if there's a drought elsewhere'
'Dublin are bigger than Leinster' | Mickey Quinn on Dublin dominance
*****
Echoing the sentiments shared by many working with Dublin GAA at every level, Caffrey is adamant that the work underwriting this success should not be overlooked in favour of any argument that pushes the county's financial advantages to the fore.
"I think what people are missing is that this is quite an incredible crop of players," he countered. "If Dublin had lost that final in 2011, I don't think there would have been this massive achievement that has run nearly out of control at this stage.
"Rather than blaming Dublin though, I think people have to look and say, if this was a money thing and it was that simple, why aren't the hurlers banging in Leinster titles and All-Irelands? Why haven't we dominated at underage and minor levels? There's a lot of strands to this argument that don't tie in."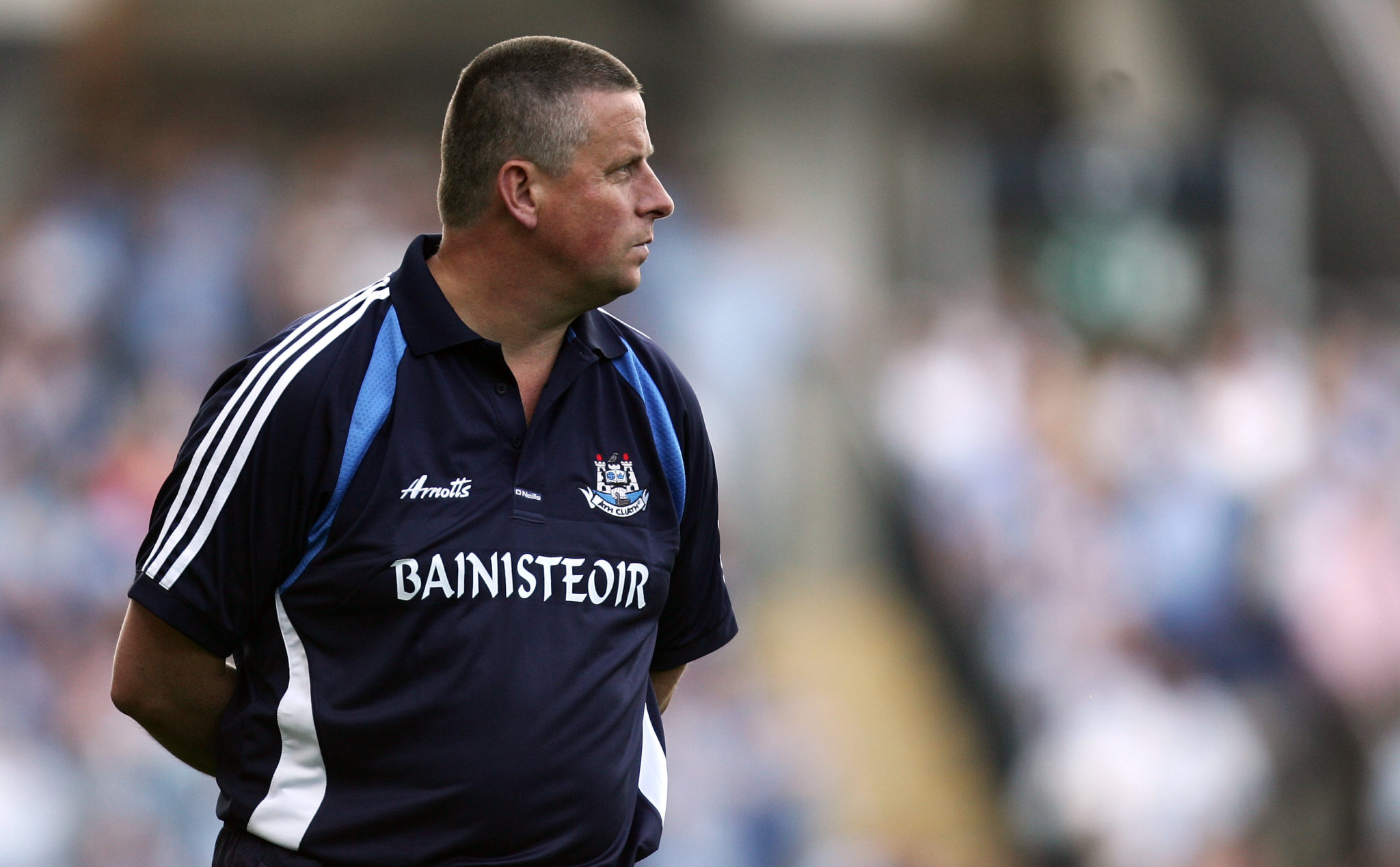 As a member of Jim Gavin's backroom team, Jason Sherlock's introduction after the 2014 season coincided with the commencement of an unbeaten run in championship football that is still ongoing for Dublin.
While he could not afford to consider how Dublin's success was impacting the GAA at large during his time within the set-up, as a spectator in 2020 he has had a more objective view on proceedings.
"Does it help Dublin, Leinster GAA or the GAA generally to see such a disparity," he asked. "Absolutely not. We want the GAA to thrive.
"It doesn't sit well with any Dublin person to see the struggles and challenges that some counties are facing."
Keep an eye across all of OTB Sports' social channels in the coming days for more great interviews as we build up to the All-Ireland semi-finals on our SuperValu GAA Roadshow
Download the brand new OffTheBall App in the Play Store & App Store right now! We've got you covered!
Subscribe to OffTheBall's YouTube channel for more videos, like us on Facebook or follow us on Twitter for the latest sporting news and content.