The glaring inequalities of inter-county Gaelic Football should not be traced back to Dublin, argued former Carlow boss Turlough O'Brien on today's Saturday Panel. 
One year removed from inter-county management, when Turlough O'Brien sat down to watch the Leinster football final last weekend he was troubled by what unfolded in Croke Park.
"I couldn't believe what I was looking at," he remarked to OTB Sports of a game that finished 3-21 to 0-9 in Dublin's favour. "Meath and the likes of Kildare as well are strong counties.
"Expectations are very important in GAA though. I know that a big problem we had in Carlow was that the expectations had been so low. Suddenly, they started to change.
"[In 2017 then] we probably gave Dublin one of the toughest games they've had in the last 10 years. We started to believe in ourselves."
Joined by former Waterford and Antrim managers Benji Whelan and Lenny Harbinson respectively, the Carlow native O'Brien addressed concerns surrounding the Leinster championship and Dublin's dominance.
After last weekend's trouncing of Meath made it 15 provincial wins in 16 years for the Dubs, O'Brien remains adamant that the competition can still be feasibly competitive.
"This is not unusual in sport," he noted of Dublin's strangle-hold over Leinster. "Look at the Premier League in England and three teams have won 15 of the last 20 titles. Even in professional sport this happens.
"I've been a strong supporter of the provincial structure though because I believe they are four very important competitions in their own right. Yes, Leinster is particularly one-sided, but we have to fix that. We can't throw the baby out with the bath water.
"You just need to provide some kind of equalisation so everyone can compete. What we lack in GAA are measures that would achieve a competitive balance. Current structures do not help weaker counties.
"There's a whole lot wrong at the moment, but we should forget about Dublin. Equality in our structures [is what we need to focus on."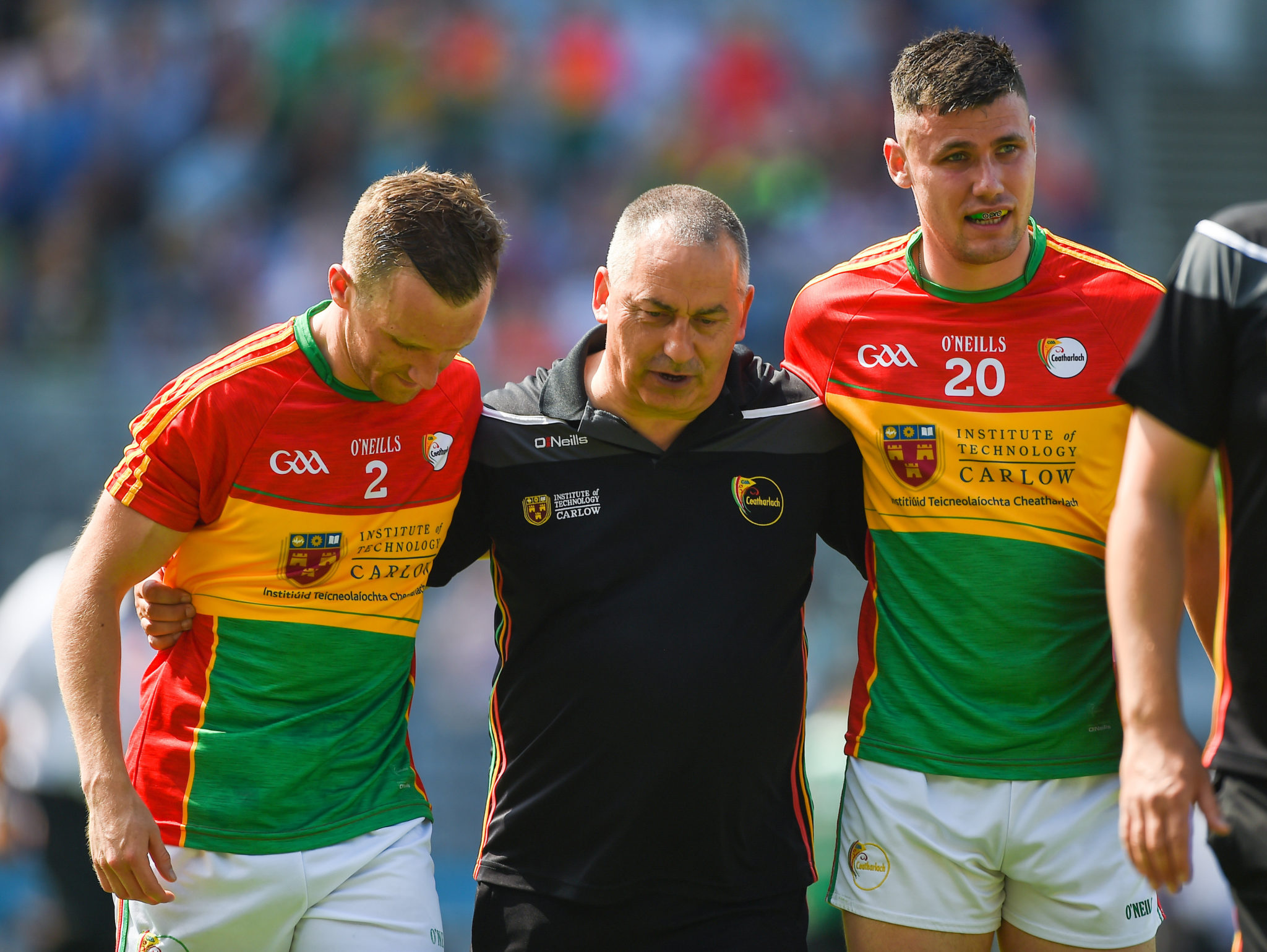 Nevertheless, one solution to the current inequality O'Brien does not want to comprehend is the establishing of a secondary competition for the country's weaker counties in divisions three and four.
"We talk about having separate competitions but the reality is that the secondary competition would just be dominated by the counties who are currently sitting atop Division 3," he reasoned.
"That means the likes of Division 4 counties might never get to a final anyway. They'll never have the opportunity again to play against the bigger counties. They are brilliant occasions and they would be gone.
"We have got to be more ambitious about it."
You can watch back Turlough O'Brien, Lenny Harbinson and Benji Whelan on the Saturday Panel talking about Dublin, GAA and current structures here
Download the brand new OffTheBall App in the Play Store & App Store right now! We've got you covered!
Subscribe to OffTheBall's YouTube channel for more videos, like us on Facebook or follow us on Twitter for the latest sporting news and content.