Former Mayo footballer Enda Varley broke down the Westerners' potential starting XV for the inter-county series, pointing out their enviable depth in the full forward line.
While he was slightly concerned about the depth in the backline, speaking on OTB AM on Wednesday, Varley was excited to see the attacking depth in this Mayo panel.
"I found it very hard to go through it," Varley said. "In the forwards, there are seven or eight guys there that can come in and do a job for them.
"I actually found it hard to get six replacements for the backs, to be honest."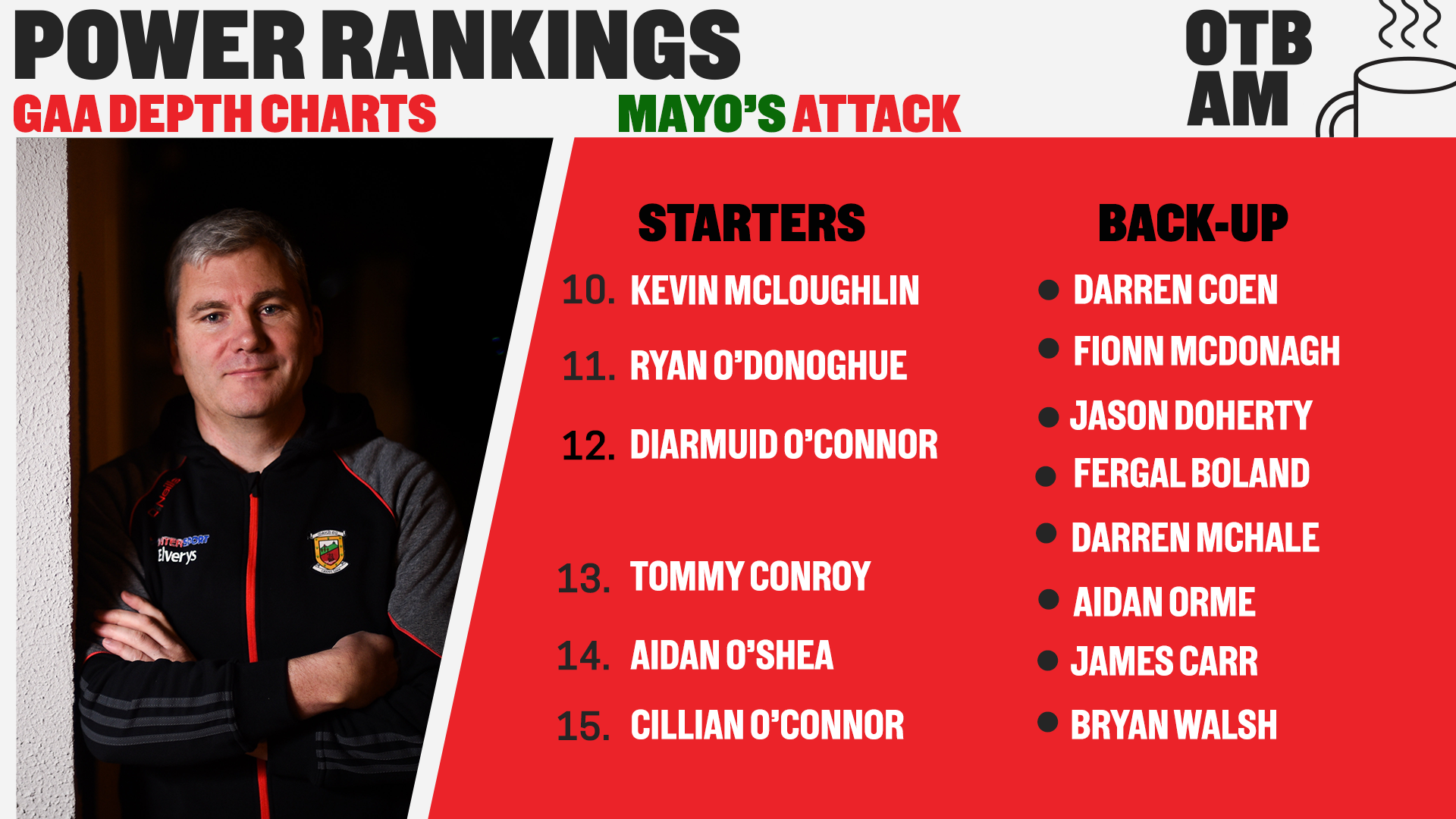 Attack
Varley had picked his team before the unfortunate injury to Tommy Conroy on Tuesday evening. In spite of that injury, though, Varley feels that there is plenty of depth for Mayo to make up for the loss up front.
"There are a lot of guys there that will be pushing for places," Varley said. "There is no two ways about it, Tommy [Conroy] is going to be a huge loss either way, but it is just another option that's going to be gone."
One of the talking points around Varley's starting team was the inclusion of Aidan O'Shea, who has been heavily criticised of late.
"Aidan will have his critics," Varley said. "He's still a ver good ball-winner inside. The boys will start noticing now who is in form, who's going well in training.
"Lads will put their hands up, and James [Horan] will go off that. With Aidan, I still think he offers too much not to start him.
"I think the critics have probably gotten inside his head a small bit too much. He's a very good striker of the ball, I just think he's lacking in confidence, and that comes with taking some huge criticism over the year.
"I'd like him to block out the noise and just get on the with the job, tunnel vision now for the next year."
For Varley, the return of Cillian O'Connor and Jason Doherty to the Mayo panel is a major boost for the county.
"I don't have to talk about Cillian here, everyone knows about him," Varley said. "I thought, last year he was probably having his best year since 2014.
"He's coming back off a serious injury; I hope he'll be back in the next couple of months.
"Jason [Doherty], again it's the mentality to come back after two years. That sheer mentality, hard work and graft, I'm delighted to see him."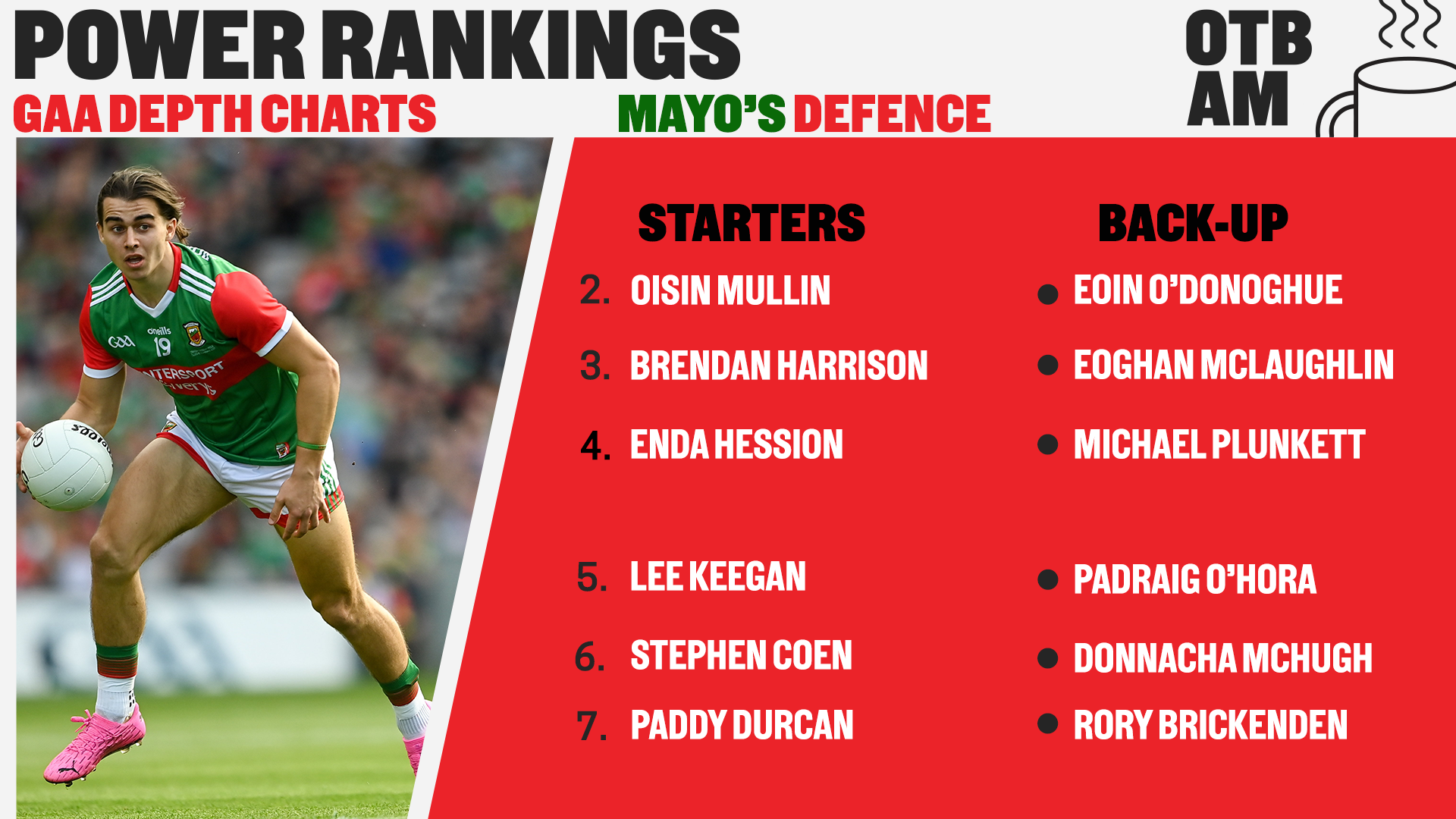 Defence
The most important aspect of Mayo's defence that Varley believes manager James Horan needs to get right is setting firm positions in the full back line.
 "There's no right answer here," Varley said. "Stephen Coen started at fullback, well he had number 3 on his back against Donegal.
"I think one thing that James needs to sort out in the league is getting his fullback and centre back sorted here. Obviously the spine of the team is very important.
"I'd like to see Brendan Harrison get more game time in fullback. I'd like to see Stephen Coen, obviously captain this year, I'd like to see him get a set position.
"He's been wing back, fullback and centre back. The roles are completely different between those three positions."
In addition to ensuring that Coen has a fixed role, Varley feels that Mayo need to become a more structured defence.
While he does enjoy the freedom of the counter-attacking style of play, Varley wants the Westerners to have a back-up plan for teams that enjoy playing against the counter-attack.
"It is just literally people getting as many tackles in as possible," Varley said. "It doesn't matter if you are in the full forward line, you are tracking him.
"They are on about the chaos, I'd like to see more structure in Mayo to be honest. I don't like to see the full forward line being sucked back as deep.
"Mayo are playing a counter-attacking game, a running game. That will work for some teams, but there has to be a plan B for Mayo."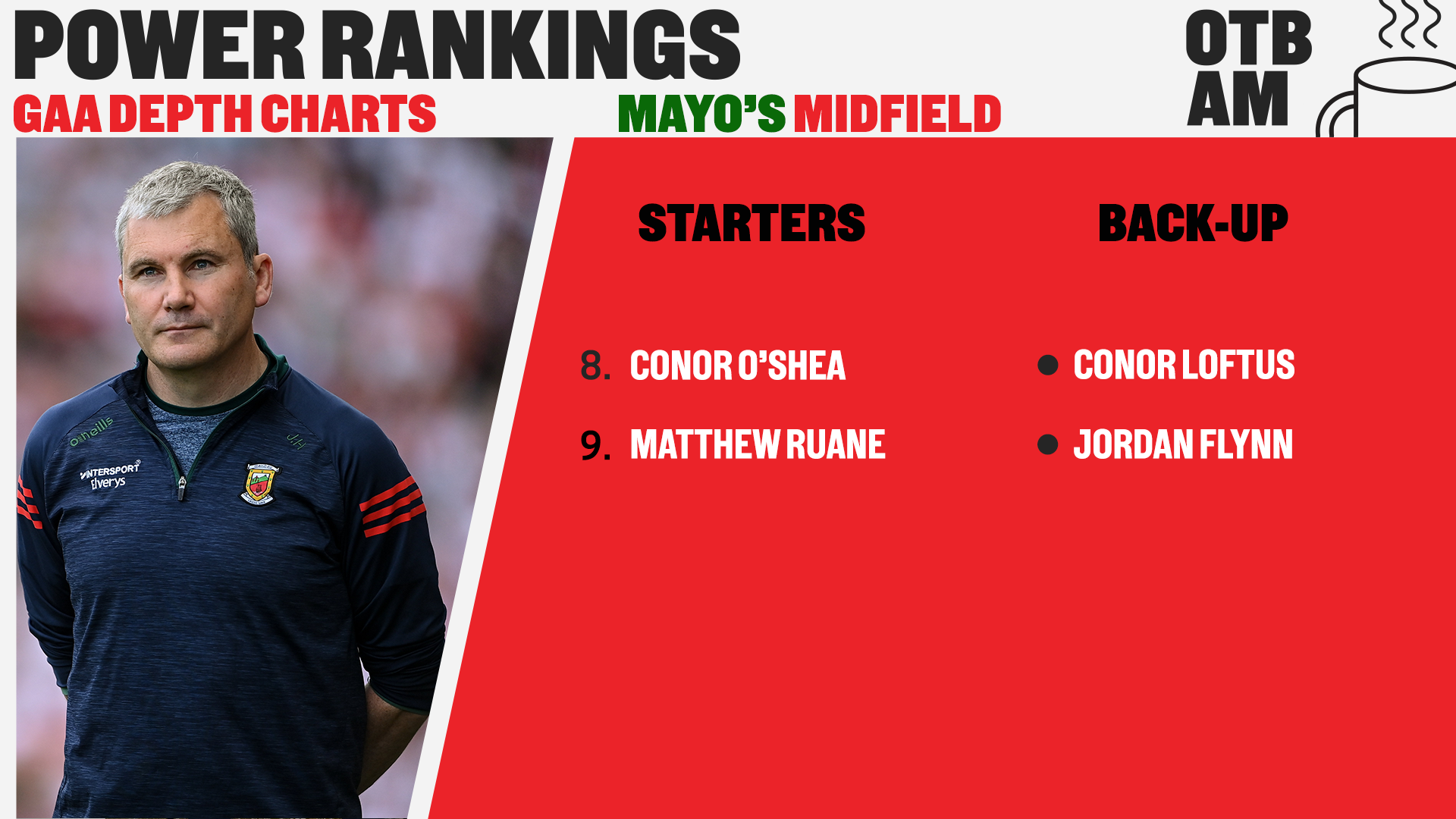 Midfield
Conor O'Shea in the midfield is the perfect man to link forwards and backs according to Varley. He feels that Horan will need to get O'Shea a couple of games in the League before the hunt for Sam begins.
"I'd like to see [Conor O'Shea] get a run out," Varley said. "I'd like to see him get a few games in the league. Again, that's another guy who has been heavily criticised throughout his career.
"I've obviously played with him. He's physically very very strong. He's got all the ball skills in the world, left and right. I just think he'd be a very good link from defence into attack."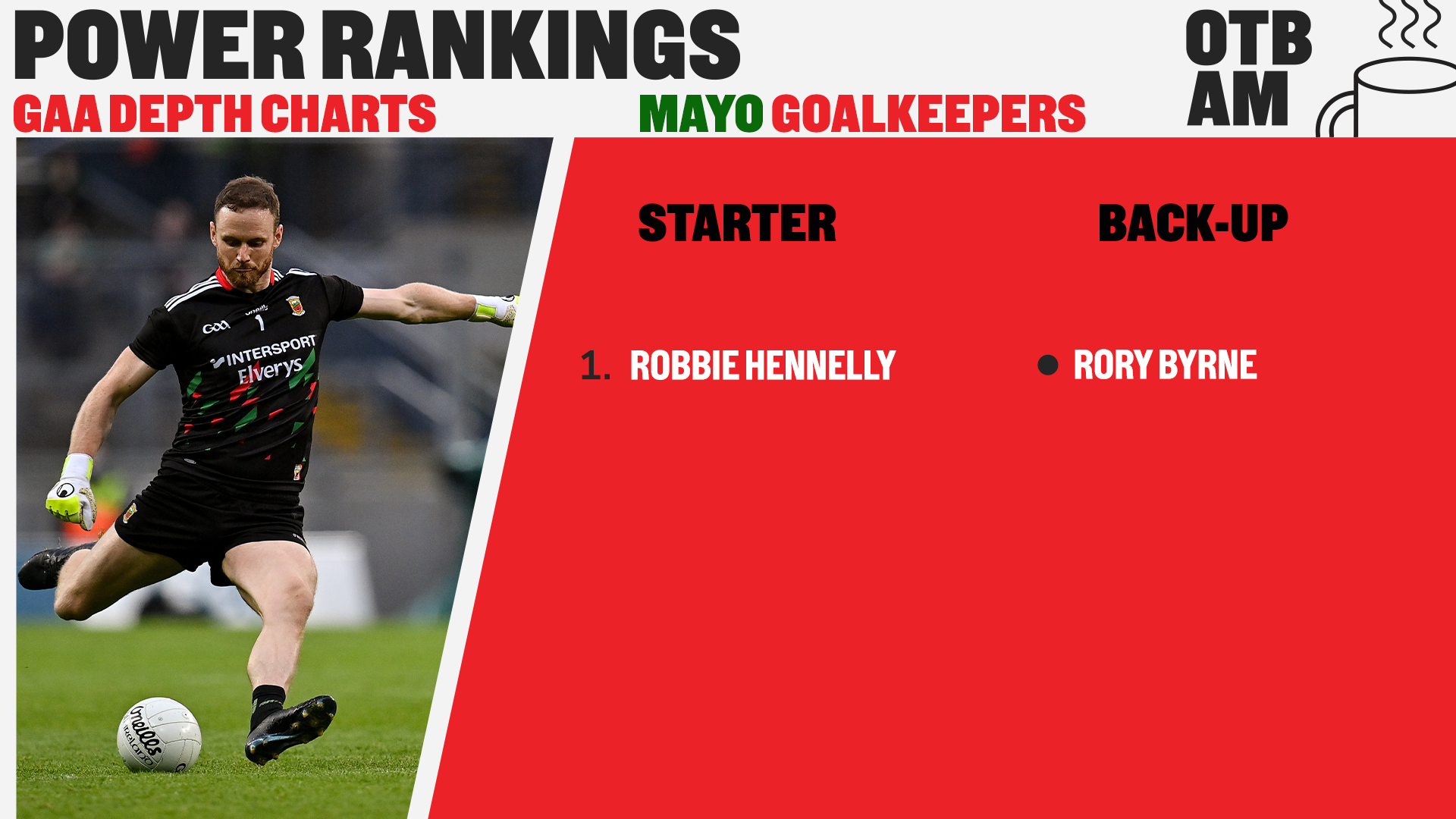 Goalkeepers
Finally, Varley believes that the easiest position to call is in goals. After Robbie Hennelly leaves the panel, however, that is when he will get worried.
"I suppose we have been blessed down through the years with good 'keepers," Varley said. "Robbie will probably hold that spot for the next year or two.
"Rory is there, obviously. The third-choice 'keeper, I'm not too sure who it is at this moment in time."
Tommy Rooney's top 10 footballers outside the top 10 counties | OTB AM
Download the brand new OffTheBall App in the Play Store & App Store right now! We've got you covered!
Subscribe to OffTheBall's YouTube channel for more videos, like us on Facebook or follow us on Twitter for the latest sporting news and content.