Improving as a Gaelic football players is all about adaptability and learning the technical side of the game, according to legends Andy Moran and Paddy Andrews.
There are few people better to ask football advice from that Mayo's Moran and Dublin's Andrews. Both are considered some of the best Gaelic football players in recent history.
Andrews' seven All-Ireland titles with Dublin make up for his lack of All-Stars, while Moran's eight Connacht titles add to his two All-Stars for Mayo.
While both have become synonymous with The Football Pod over the last year, this week's episode was sadly the last for Moran, as he is now Leitrim's senior manager.
✍️ "How can you improve as a 13 year-old Footballer?"

Thanks to Cian, who sent this question in to Paddy and Andy on The Football Pod - get ready to take notes!

1️⃣ Street Football
2️⃣ Gooch's handling
3️⃣ Improve your strengths

🎧 Subscribe to #TFP ☞ https://t.co/VCbrD2H83J pic.twitter.com/bbygesB8Xq

— Off The Ball (@offtheball) January 21, 2022
However, before he called time on his career as co-host, Moran joined Andrews in answering a question on The Football Pod by 13-year-old Cian Hastings on how he can improve his skills as a teenager.
Moran suggested that the first thing to do is to keep it simple.
"I think what people try to do, from 13 years old, is try to make it too complicated," Moran said. "What can you improve in a short period of time?
"I remember when I was a kid, I got knocked off my bike, and hurt my right leg. So, I couldn't use my right leg for ages so I kept doing keepie uppies with my left foot. It's the little things."
Mentality is important
In addition to learning how to manage both feet, Moran feels that improving mentality and how you think about the game is vital to growing and improving as a player.
"Thinking about the game," Moran said. "Your mindset, so you are playing at U15s maybe, the boys aren't passing you the ball.
"How can you get on the ball, where can you move, where can you go? And then, me and Paddy have said it thousands of times, unstructured football.
"When you are not at training, just kicking, playing and having fun. We were lucky enough to grow up in a generation where you were out on the street playing soccer with your mates. That's not so much now, but you can still create that as a 13-year-old."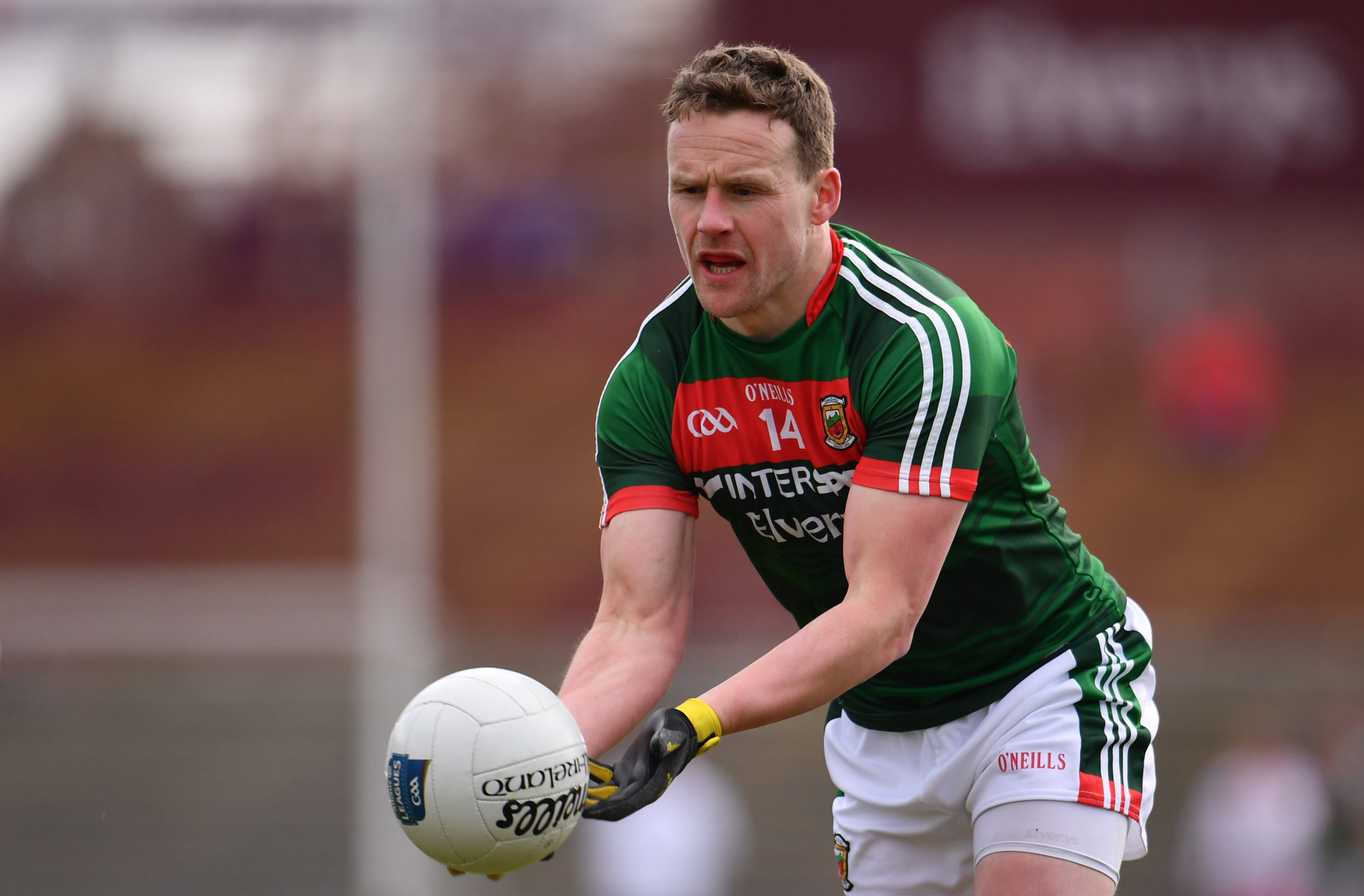 Technical skills are most important
For Andrews, many teenagers focus too much on physical attributes, and not enough on improving technique.
"You don't need to worry about strength and conditioning and all that type of stuff at that age," Andrews said. "You see people starting weights and stuff in secondary schools.
"The technical stuff is the most important thing! If you want to get to where you are going, you have got to work on both sides. Try not to have a weak side, and that's an easy thing to do."
Andrews recalled one of the key pieces of advice that he received when he was younger that greatly improved his accuracy.
"Another one, Rory Gallagher, a guest of the pod... he was just brining me for kicking frees," Andrews said. "I was never a free-taker, but he was like, 'it will improve your accuracy, if you take frees for our team.'
"If you are a top-class free-taker, that gets you in teams. It is a massive string in your bow. Ultimately, I never became a free taker, but it helped improve my accuracy."
Moran agreed, and added that technique is vital not just for kicking, but for handling as well. He suggested that young players look to some of the legends of the game for inspiration on how to go about improving their handling.
"I always look at the real top players," Moran said. "Everyone will be on about the [Colm Cooper] Gooch's right and left foot, but Gooch had the most glorious set of hands you've ever seen.
"He just had a really soft pair of hands. The likes of Michael Darragh [MacAuley], the likes of Gooch, what did they do? Can you hand pass it off your left, can you hand pass it off your right?
"When you are getting the ball in the full forward line, you are flicking it off to both sides. It is huge, you still see players at senior level doing the wrong hand pass, going the wrong side."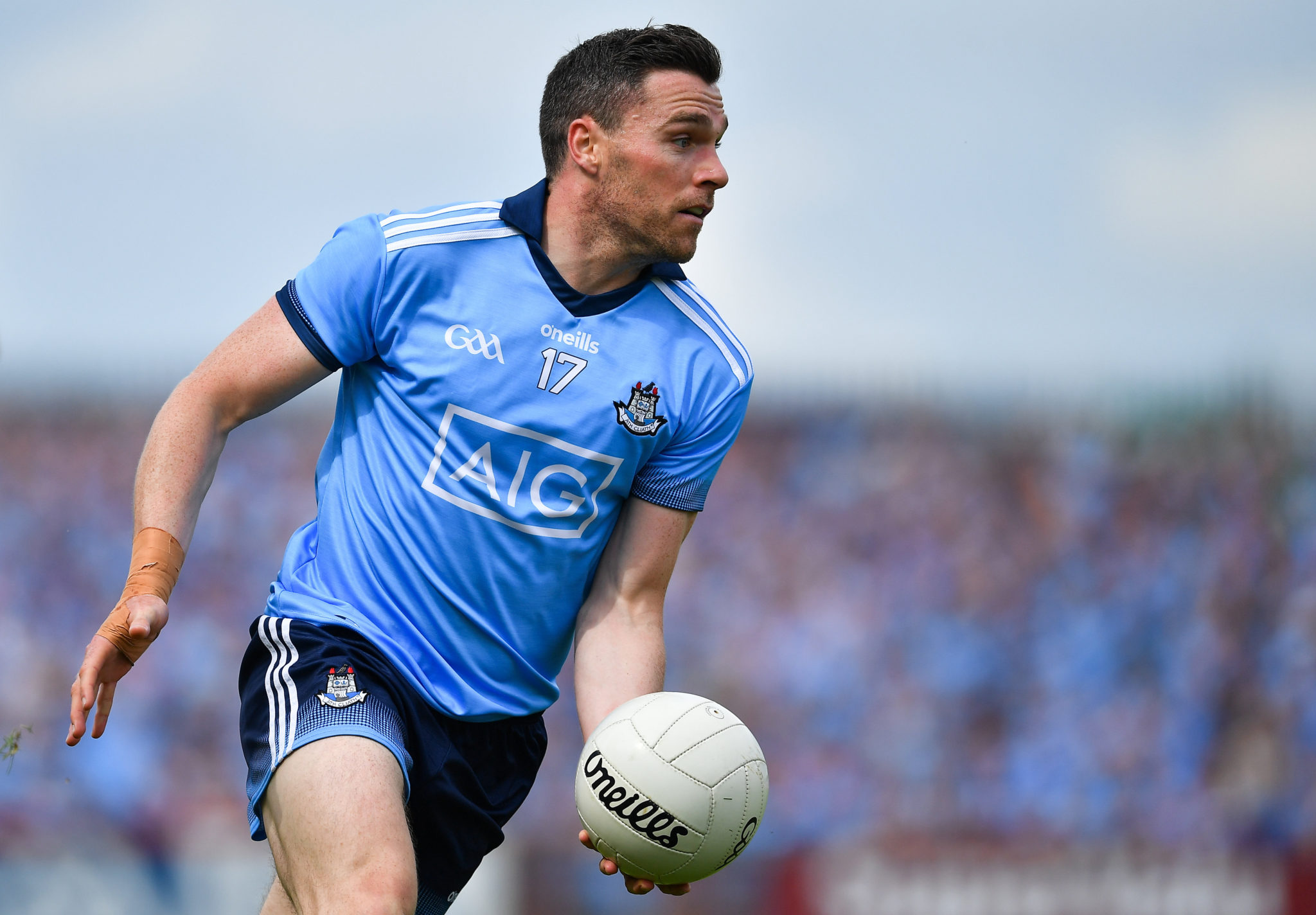 Variety is the spice of life
Finally, Moran stressed the importance of playing different sports. He believes that there are additional benefits to every sport over and above the physical benefits such as increased fitness and transferable skills.
"Another thing is playing multiple sports," Moran said. "How do you get better in football? Playing multiple sports.
"You're the best player at Gaelic football, you might be one of the worst players playing soccer. You have to deal with different scenarios there when you are playing.
"Mentally that's way different as well. Where do you fit in playing basketball, soccer, golf, handball and all of these things?"
Subscribe to The Football Pod for a new episode every week. Sadly we have said goodbye to Andy Moran this week. Find out who will be coming in as the new co-host this week...