As inter-county referees come under increasing scrutiny, Kieran Donaghy believes the GAA must adopt a fundamental change in how they regard their match officials. 
On what was a captivating weekend of All-Ireland hurling semi-finals, the respective performances of Alan Kelly (Limerick vs Kilkenny) and Seán Cleere (Tipperary vs Wexford) raised questions regarding the standard of match officiating on offer.
Prompting the general assumption that no single referee could hope to keep up with the pace of such fixtures, Kieran Donaghy has shared his concern for the individuals caught up in storms not of their own making.
"I don't think we're looking after or helping our officials enough," stated the Kerry legend on Thursday's OTB AM.
"It all falls on the guy in the middle."
Furthermore, on exploring the details of a referee's lot on match-day, he believes the GAA must act quickly to incorporate radical changes that will ultimately improve the inter-county game as a whole.
Considering a decisive moment in Limerick's defeat to Kilkenny whereby the sideline official failed to award John Kiely's side a last-minute '65, Kieran Donaghy argued that the entire dynamic upholding the selection of referees, linesmen and umpires requires attention.
"The umpires are the referee's friends," he suggested, "and I don't think you can challenge your friend in a scenario where he's brought you up to Croke Park for the day."
"These linesmen and umpires are entitled to nothing for inter-county games, no expenses and no mileage."
Travelling alongside referees to matches in a number of instances, Donaghy disclosed the manner in which a referee is remunerated for his services on match-day.
Allotted 0.50 cent for every mile traveled from their home to the match venue, it is regularly the case that the match official will be left out of pocket.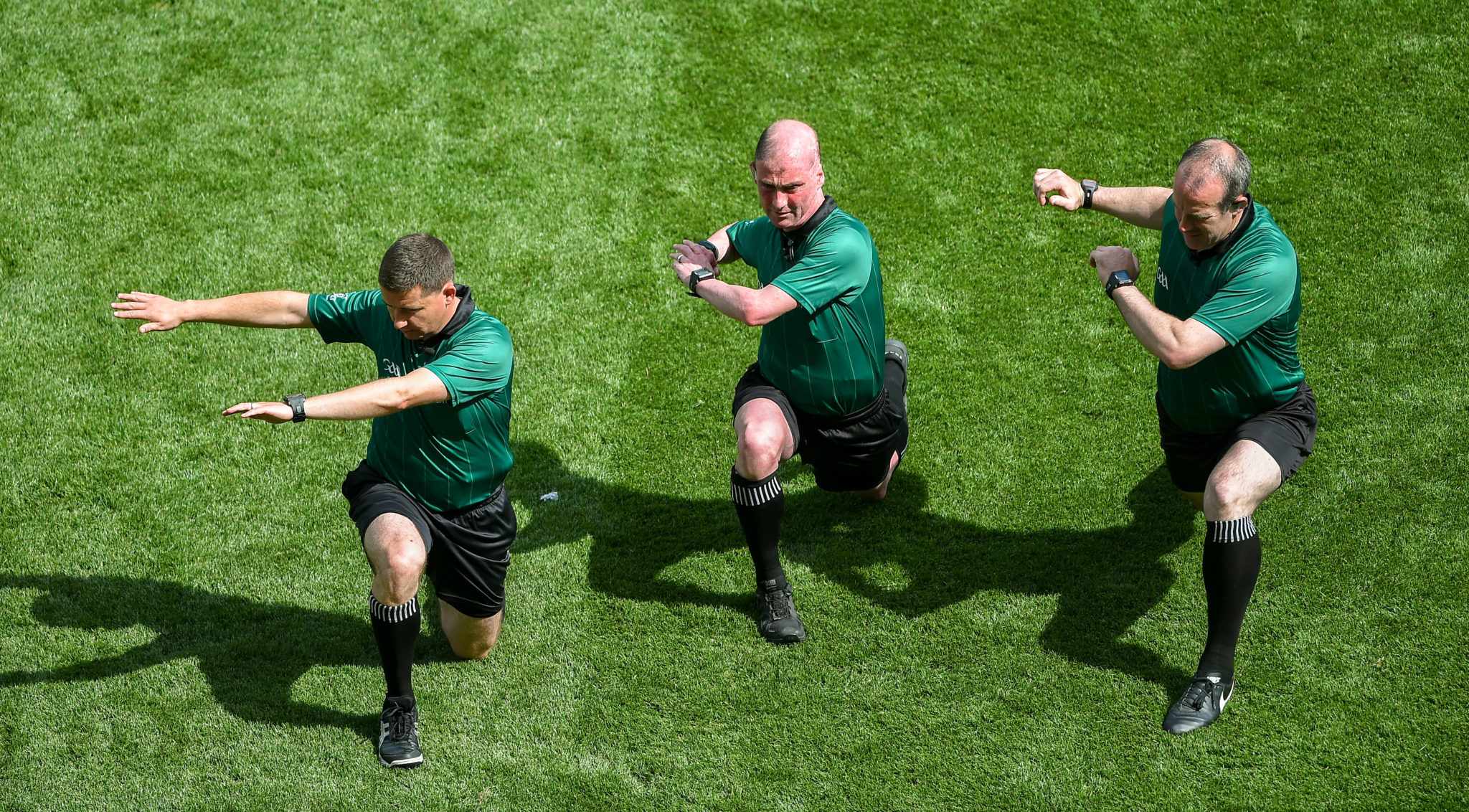 While there is no intended correlation between such demands and the prospect of making a high-profile error in a match, Kieran Donaghy argued that if the players are to be given the standard of officiating they deserve, a change must occur.
"Payment has to go up," proposed Donaghy, "and I don't think any of the players would have an issue with semi-professional or professional referees.
"Referees are currently getting more money reffing club games than inter-county. "
Identifying the Australian Football League as an example of officiating carried out at a suitable and achievable level for the GAA, Donaghy is adamant that the longer the current set-up remains in place, the worse the scrutiny will become for referees already being offered a raw deal.
For greater detail on Kieran Donaghy's remarks regarding match-day officials, watch back the Shot Clock here. 
Subscribe to Off The Ball's YouTube channel for more videos, like us on Facebook or follow us on Twitter for the latest sporting news and content.