Another hectic weekend of National League action comes to a close with a whole host of GAA results to rifle through.
Peter Keane's Kerry picking up their second win in as many matches. James Horan's Mayo compounded Tyrone's tough start with a win of their own in Healy Park. Meanwhile in the hurling, Clare got the better of Kilkenny, while last year's All-Ireland finalists Galway could only manage a draw in their Division 1B clash with Carlow.
On Saturday evening, All-Ireland champions Limerick continued their fine run into 2019 with a decisive win against Liam Sheedy's Tipperary at the Gaelic Grounds. After last weekend's defeat of Wexford, it makes it two wins from two for John Kiely's side.
Meanwhile, Jim Gavin's Dublin put last weekend's defeat to Monaghan behind them to claim a convincing 1-15 to 0-07 win against Galway in Croke Park. Speaking to Off the Ball post-match, Gavin reiterated his belief that the reigning All-Ireland winners were still settling into the new year. This is an interview you can hear in full here.
You can see all of the weekend's GAA results from the National League below.
GAA Results
Sunday 3 February
Gaelic Football:
Division 1:
Cavan 0-13 Kerry 0-16
Roscommon 1-12 Monaghan 0-13
Tyrone 0-10 Mayo 2-13
Division 2:
Cork 0-10 Kildare 1-10
Tipperary 2-05 Fermanagh 2-05
Armagh 1-13 Clare 2-10
Division 3:
Longford 1-06 Offaly 0-09
Sligo 1-10 Down 1-12
Division 4:
Derry 0-19 London 1-09
Limerick 1-13 Waterford 0-10
Wexford 1-10 Antrim 0-09
Wicklow 1-12 Leitrim 1-16
Hurling:
Division 1A:
Clare 2-20 Kilkenny 1-22
Cork 0-17 Wexford 1-18
Division 1B:
Carlow 0-20 Galway 0-20
Laois 1-15 Waterford 4-22
Offaly 0-12 Dublin 2-19
Division 2A
Kerry 2-17 Westmeath 4-13
Meath 2-15 Antrim 3-13
Division 2B
Wicklow 0-15 Down 1-23
Derry 3-18 Donegal 0-12
Division 3A
Roscommon 1-21 Monaghan 0-14
Tyrone 2-23 Louth 1-11
Armagh 2-14 Lancashire 0-12
Division 3B
Leitrim 0-19 Sligo 2-14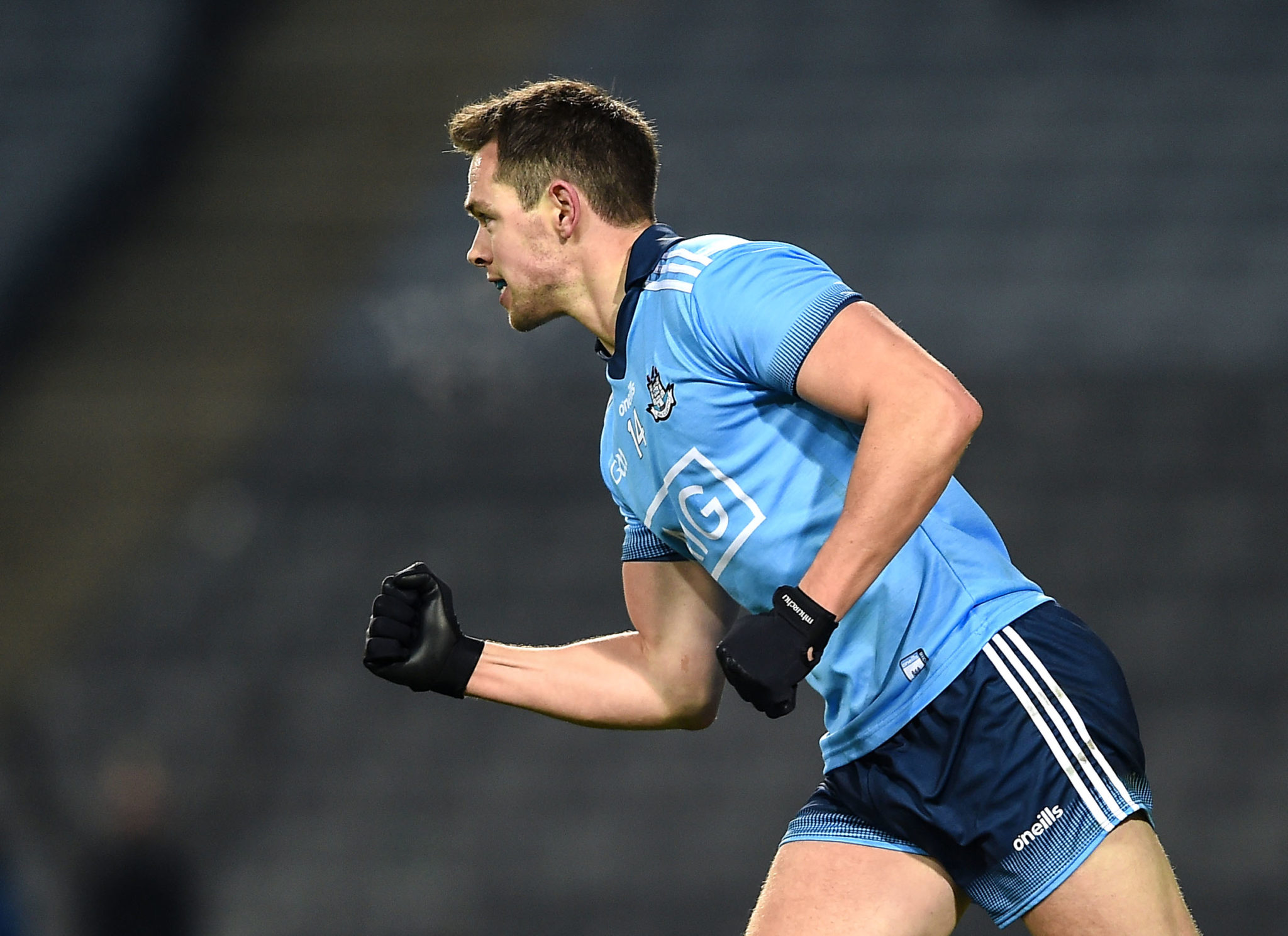 Saturday 2 February
Gaelic Football:
Division 1:
Dublin 1-15 Galway 0-07
Division 2:
Donegal 1-13 Meath 0-14
Division 3:
Westmeath 1-10 Carlow 2-07
Laois 3-08 Louth 1-09
Hurling:
Division 1A:
Limerick 1-21 Tipperary 1-14
Division 2B:
Kildare 8-19 Warwickshire 0-06