"It's certainly a little bit more difficult than I thought," admitted Louth's Wayne Kierans when asked what being an inter-county Gaelic football manager really entails.
"There's an awful lot of time spent on the phone, talking, travelling, games, training, but, I would say it's an enjoyable role."
Joining Eoin Sheahan and the Irish Independent's Colm Keys in studio for Off the Ball's The Saturday Panel, Kierans and Westmeath's Jack Cooney shared their experience of managing at inter-county level.
"I think there are two strands to inter-county management now," Cooney clarified.
"You can have the out and out manager with a coaching team around the manager, or you can have an inter-county management team where the manager is more of a coach and brings in the planning around that."
A lot of it is just trying to create a very enjoyable environment for the lads to prepare and compete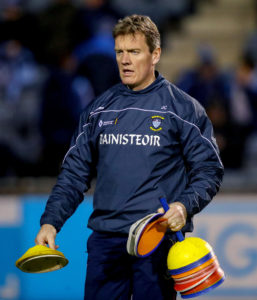 "There's a huge amount of skills-sets required to plan and organise and implement and communicate," Cooney explained.
"There's a lot in it, a lot of time spent on the phone but you just have to be organised and go at it."
Considering some of the well-worn tropes of inter-county management, both men were questioned as to whether a drinking-ban had been enforced within their respective panels.
"No," Kierans responded bluntly, "they're a thing of the past."
"If there's someone not performing well in their body-fat tests or fitness tests, the fitness coach will be onto them pretty quickly."
"I've never imposed one," Cooney added.
"I think it's about trusting the players.
"They're giving so much of their time, you just trust them to make those decisions."
An insightful discussion of the challenges and rewards of the inter-county game, you can listen to the full conversation with Wayne Kierans and Jack Cooney here.
Subscribe to Off The Ball's YouTube channel for more videos, like us on Facebook or follow us on Twitter for the latest sporting news and content.