The consistently controversial Specsavers GAA football Power Rankings was back in all its glory on Tuesday's OTB AM as Eoin Sheahan passionately defended the latest movement in his list.
For once, it wasn't Eoin coming out with the most outrageous statement as Stephen Doyle claimed that, "Kerry are the hot favourites to win the All-Ireland."
Tommy Rooney was incensed that Meath were still occupying the number 11 position and questioned Eoin's dedication to his brain-child saying, "I have a feeling you weren't watching that Donegal-Meath game."
Eoin remained undeterred and insisted that his list was representative of all that has happened in this year's football championship, with the caveat that plenty of change could still happen for the weaker sides even if they don't make the semi-finals.
33 to 17
There was no movement for the bottom 17 sides with all teams featuring in the lower half of the 'bulletproof' Power Rankings no longer competing in this year's championship.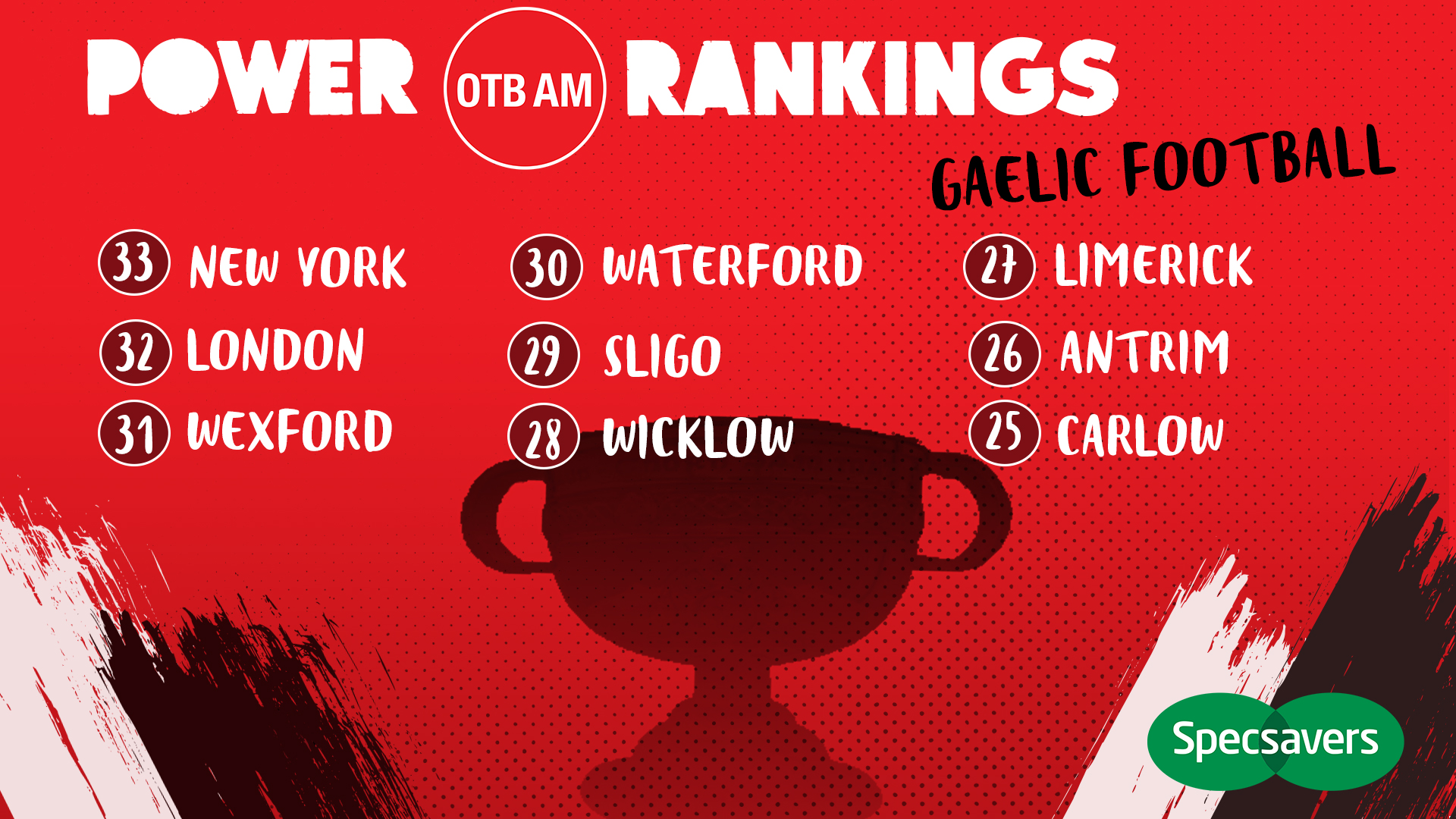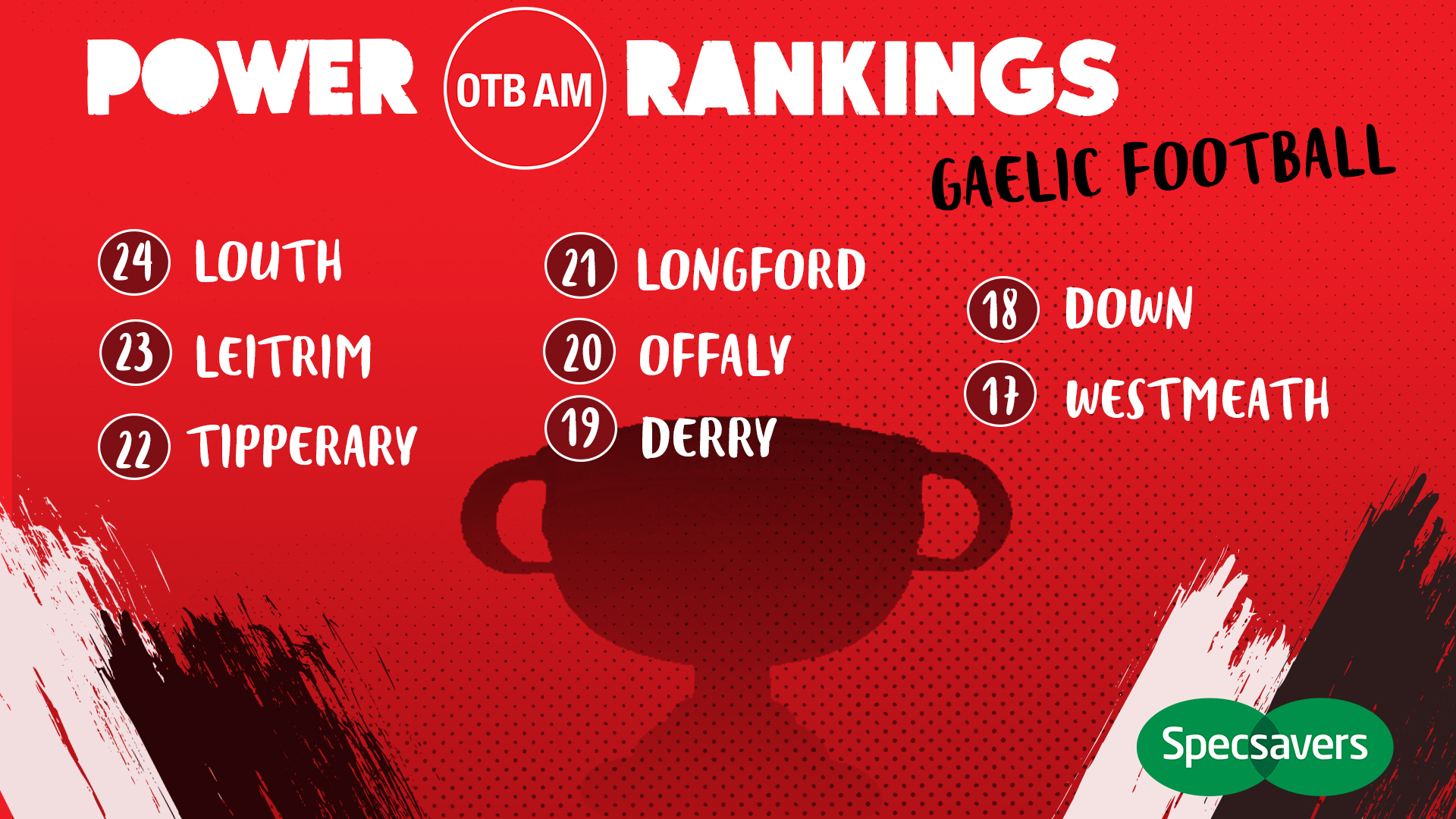 16 to Nine
While you might expect no movement outside of the top eight counties, Cork rise to ninth, overtaking Armagh, despite a 13 point loss to Dublin at the weekend.
Eoin's reasoning behind this was due to Cork's impressive display in the first 50 minutes against the All-Ireland champions. However, he didn't reward Meath for being up against Donegal after 53 minutes, much to the disbelief of Off the Ball's resident Meath man.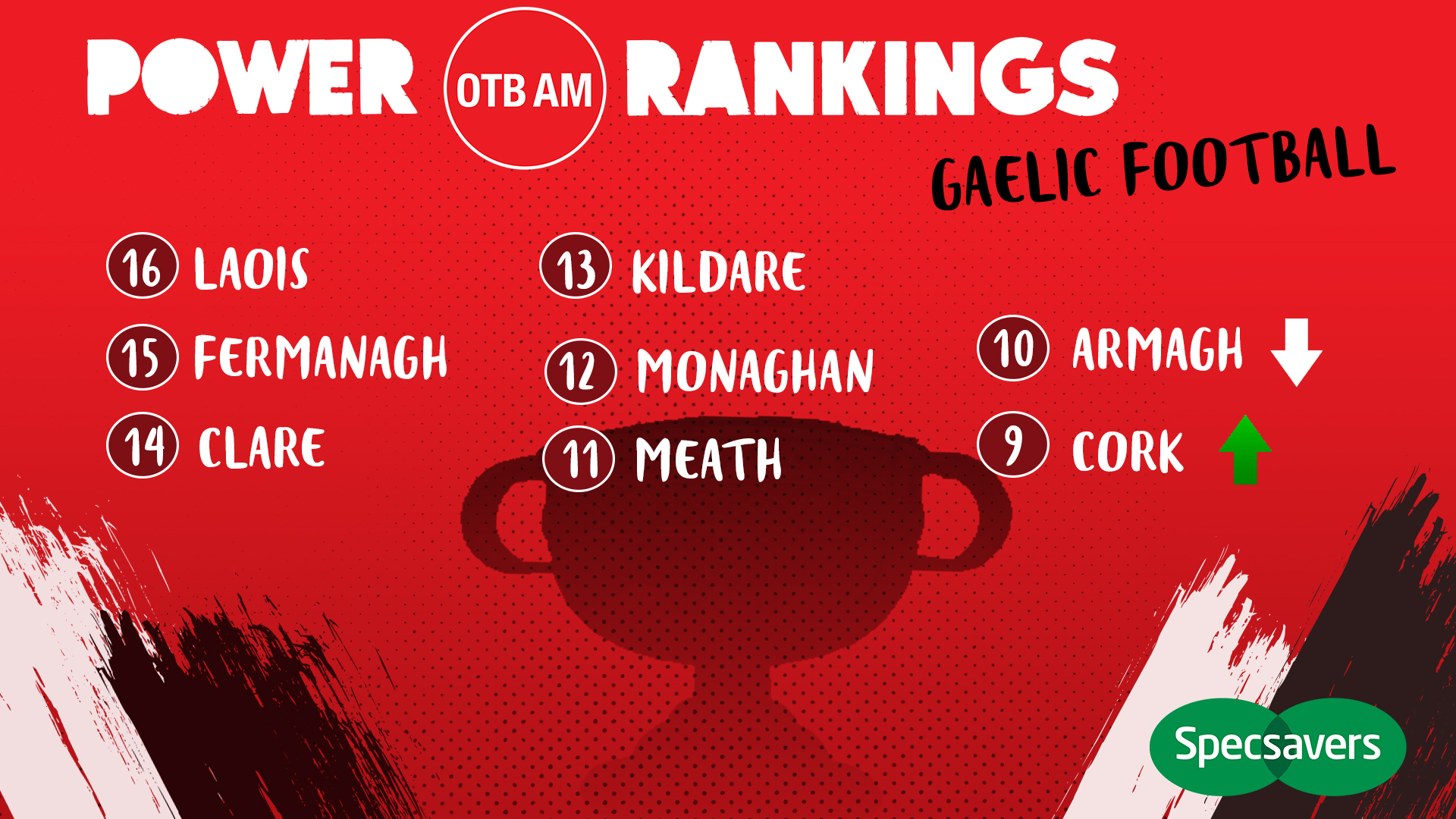 The Top Eight
Kerry are the major movers in the top tier of the Power Rankings, as Eoin finally bumped up his native county to 2nd place, declaring them "the best side that won't win the All Ireland."
Donegal, Tyrone and Mayo all drop one place due to the Kingdom's rise, while Dublin remain in pole position despite Stephen's claims that the mighty Kerry will sweep all before them.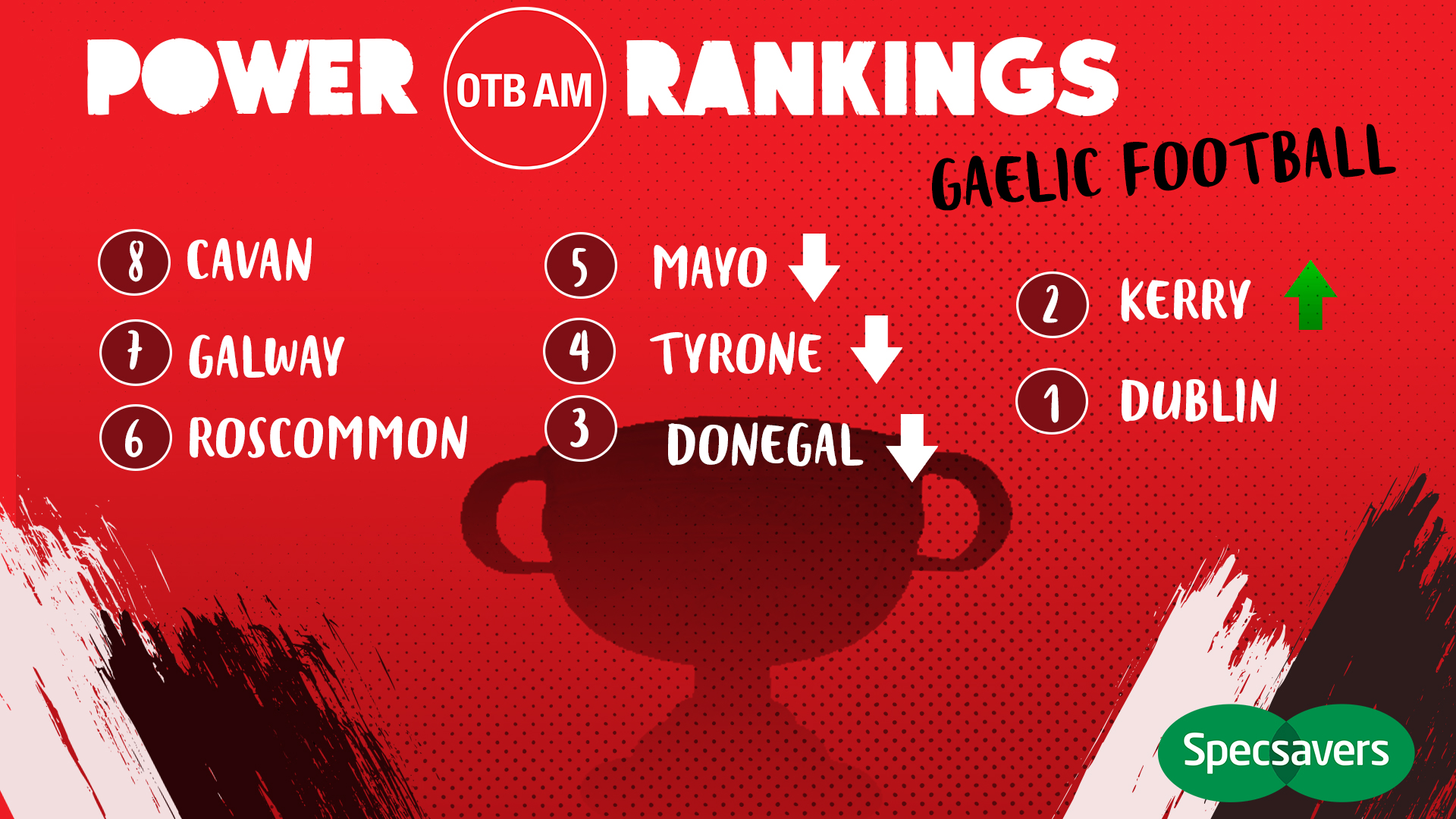 The Power Rankings will be back on OTB AM next week in what promises to be another contentious affair as the second round of the Super 8s gets underway this weekend.
Subscribe to Off The Ball's YouTube channel for more videos, like us on Facebook or follow us on Twitter for the latest sporting news and content.