The future of Kerry manager Peter Keane is up in the air at the moment, as he is yet to make a decision on whether he will take the Kingdom for a fourth year.
While, in theory, the decision to continue would be the manager's own, after losing an All-Ireland semi-final, particularly after being a man up for 2o minutes, some managers find the decision being made for them.
Former Kerry footballer Dara Ó Cinnéide is hopeful that after three years at the helm of the Kingdom that he will be able to make his own choice.
However, he is also aware that Kerry is often unforgiving, and they expect the best from their managers and players, meaning the Keane might not be in a position to choose for himself.
Speaking on Off The Ball on Sunday, Ó Cinnéide discussed Kerry's manager's future, and the overall manner in which Kerry supporters treat their managers in general.
"Kerry is an unforgiving environment," Ó Cinnéide said. "I find it kind of hard and sad to talk about the way we treat our managers here in Kerry.
"It is a very unforgiving environment. Everybody becomes an expert very quickly. I've seen it over the course of my entire career, and post my career playing football.
"The question you always have to ask is are the managers improving the players? Dooher and Logan have certainly improved a template that was strong.
"Peter Keane has had three years. He lost an All-Ireland final after a replay, last year against Cork was not acceptable to any Kerry person, and yesterday against Tyrone they came up against a team who were sharper, hungrier and tracked the runners way better than we did."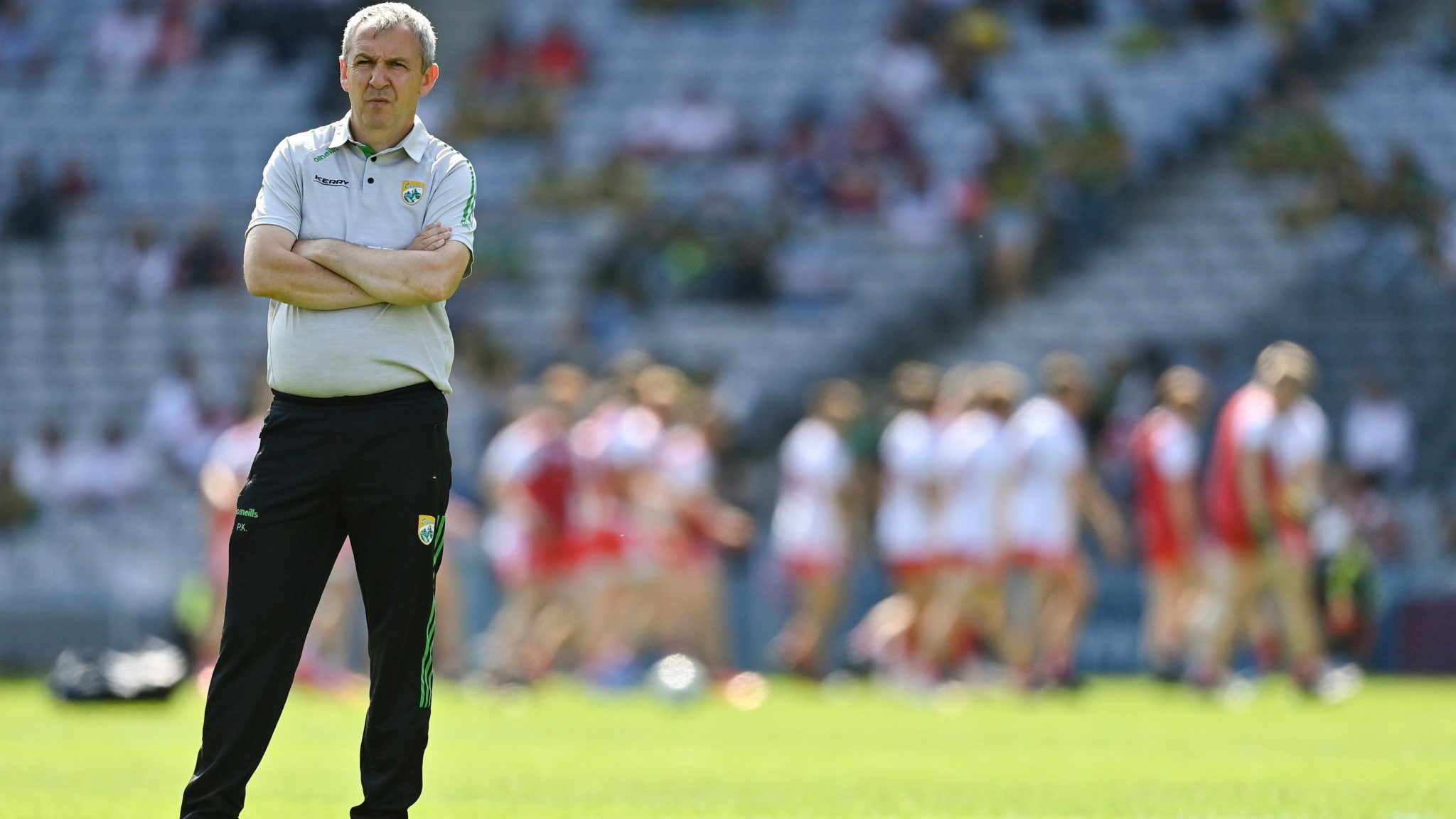 For Ó Cinnéide, often times it is not the good things that managers do that are what's remembered, particularly in the Kerry environment.
"Managers set out a plan for players to play," Ó Cinnéide said. "They got a lot right in terms of kickouts, which was huge on both sides.
"But Kerry is going to be an unforgiving environment for Peter Keane over the course of this winter. I would hope that it is entirely his decision.
"It is a hard place to be. There are no outstanding candidates stepping forward saying, 'this is my track record, this is what I have achieved between club and county' to replace what is there.
"I would have nothing but respect for anyone who steps up and takes those jobs, particularly Kerry management. It is unforgiving."
This negativity and unforgiving nature around Kerry managers has been there for as long as Ó Cinnéide can remember, and he hopes that this year it won't spell the premature end of Keane's tenure as manager.
"I don't get it, I don't understand it," Ó Cinnéide said. "People expect all the time, and that expectation has set particular standards.
"It has happened in Kerry, and it has happened in Tyrone now as well where they replaced a history-making manager with joint-managers that have brought a team to the All-Ireland final in the first attempt.
"Hopefully Peter Keane gets to make his own decision. He will be crucified, I would say, from here until Christmas on decisions that he made and didn't make."
Download the brand new OffTheBall App in the Play Store & App Store right now! We've got you covered!
Subscribe to OffTheBall's YouTube channel for more videos, like us on Facebook or follow us on Twitter for the latest sporting news and content.