Monaghan footballer Conor McManus has confirmed that he will be playing for his county in 2022, after he nurses an injury over the winter.
At 35, McManus would be forgiven for thinking about retirement after this season. With an injury to his hand during the club season, there would be even more reason to believe that Monaghan's top scorer in National Football League history might be hanging up his boots.
However, speaking on Wednesday's OTB AM, McManus confirmed that he will be going again in 2022.
"We'll go again," McManus said. "I'll look after a couple of injuries and a couple of knocks that unfortunately come your way when you are this age more than you would like.
"We'll get the body right and we will go again in 2022."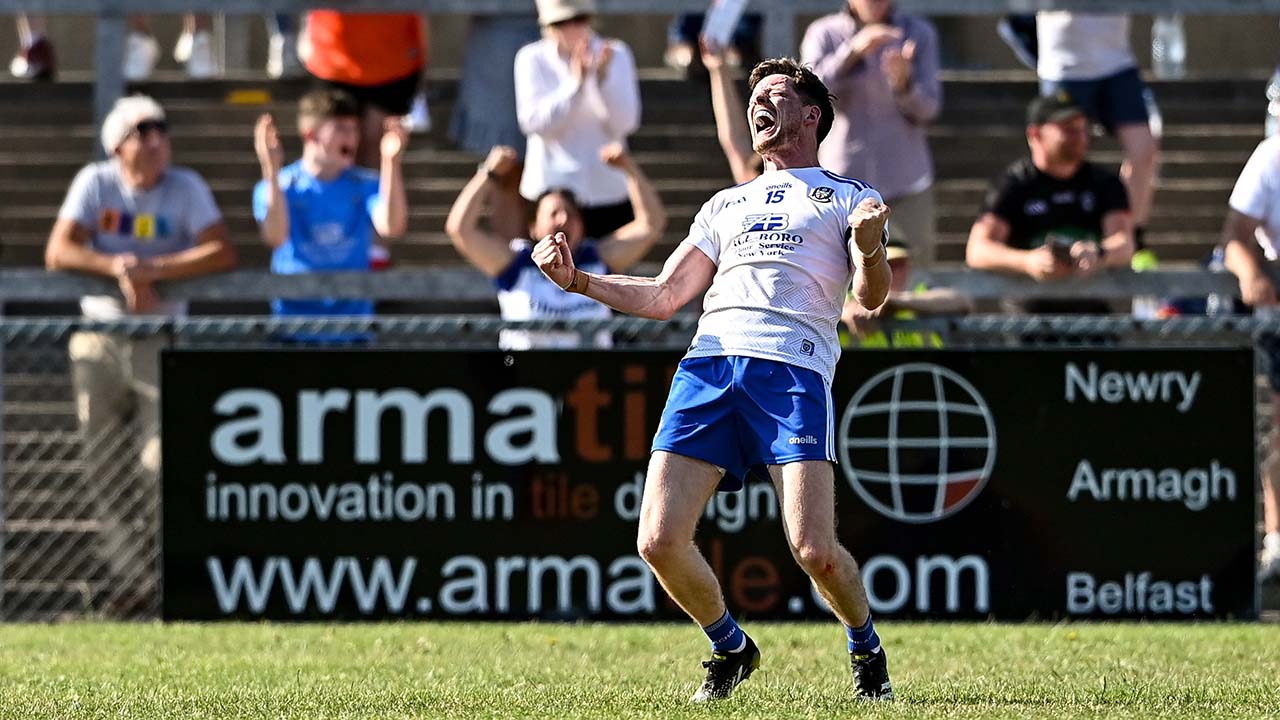 Moving back to Monaghan a blessing for McManus
McManus moved back to Monaghan from Dublin, which he credits for helping elongate his career.
"When I was in Dublin for [however many years] it was, it was taxing," McManus said.
"We are not at the same level as Mayo from the point of view that we weren't looking at a three and a half hour journey; we were an hour and half, two hours depending on traffic.
"We were on the borderline whereby it wasn't feasible for us to be training in Dublin and the boys training at home in two separate groups.
"We were always training together."
McManus believes that the move back to his home county has aided in his recovery after training, and generally meant that he can continue playing.
"It has helped, being local," McManus said. "Just the small things like getting into your car after training and you are back home in 15, 20 minutes.
"Things like that make a big difference in terms of recovery, sleep, nutrition and all of those things that you need to tick off when you are playing inter-county football."
JAMES MCCARTAN SET FOR DOWN RETURN
Conor McManus was speaking courtesy of Imagine Broadband. Imagine Broadband is continuing to expand its high-speed network in rural areas that are currently un-serviced by fibre networks. Visit Imagine.ie today to check availability in your area.
Download the brand new OffTheBall App in the Play Store & App Store right now! We've got you covered!
Subscribe to OffTheBall's YouTube channel for more videos, like us on Facebook or follow us on Twitter for the latest sporting news and content.