Enda McGinley joined Off The Ball on Monday as he looked back on Tyrone's early exit from the competition and whether it could also mean an end to the Mickey Harte era.
The three-time All Ireland winner conceded that the better team won on the day in Ballybofey, but conceded it was "not by much," while he had spoken to people at the game who were adamant "the best team lost."
3-time All-Ireland winner with Tyrone Enda McGinley looked back on the weekend's championship action#GAA PODCASThttps://t.co/oslvbS4d4c

— Off The Ball (@offtheball) November 2, 2020
The defeat of Tyrone has put pressure on the 18-year tenure of Mickey Harte, with leading columnists such as Colm O'Rourke and Pat Spillane suggesting it was time for Harte to step down.
Mickey Harte Decision
McGinley says it will be Harte who makes the decision if one is to be made. "The first thing we need to clarify is where is Mickey Harte is, in terms of, does he want it?
"For the first time, a quote came from him yesterday where he said 'I haven't even thoughts about that yet.'
"That's very different from previous years where he's come straight out and said 'well why wouldn't I want to be there, of course, I want to be there?'
"He would already be talking about next year. The fact he hasn't already done that suggests maybe he is starting to feel that it is time.
"Now, when I saw the video of the interview [of the quotes] he was bristling, he wasn't somebody that had given up the ghost."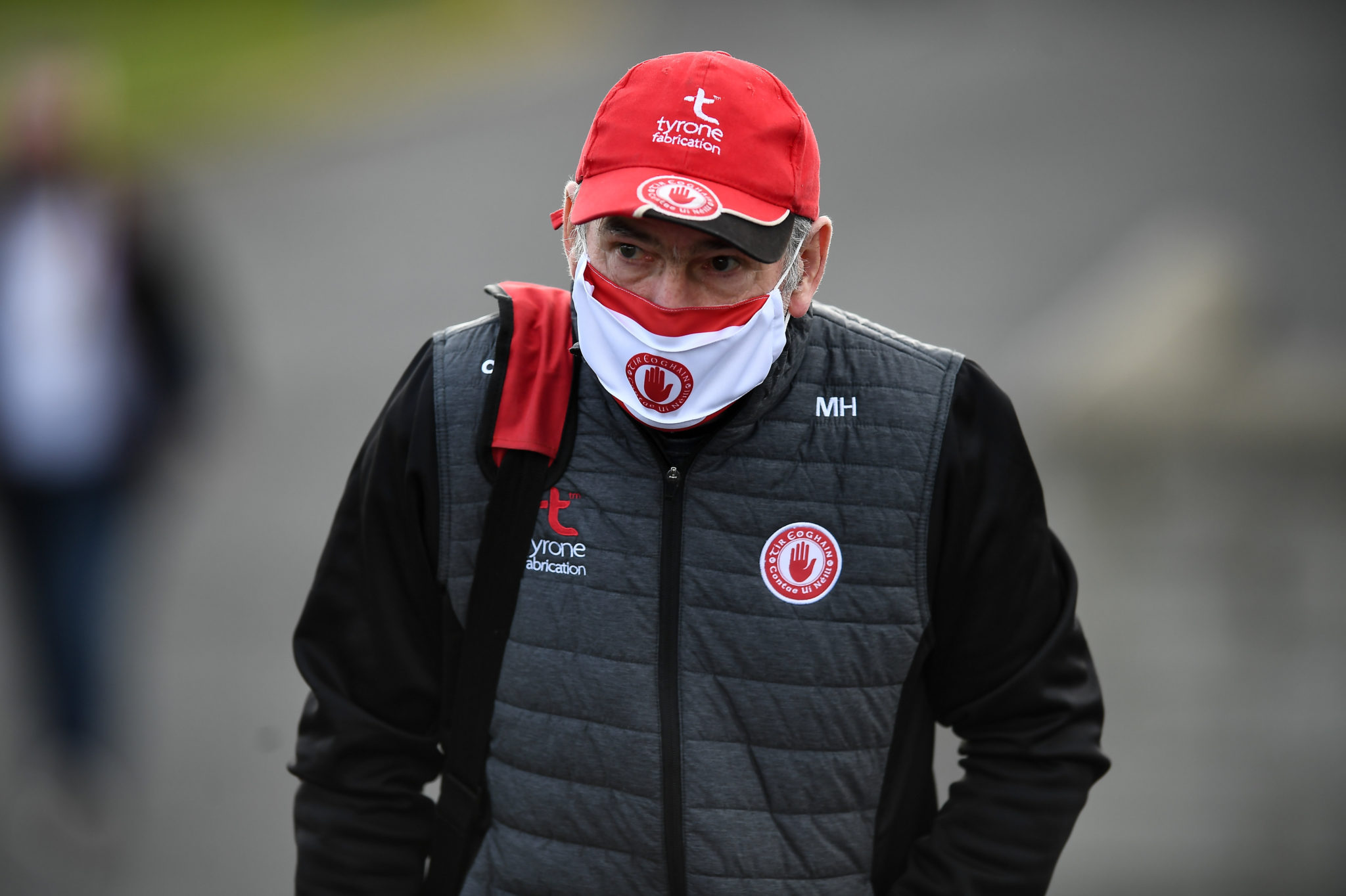 McGinley concedes that 2020 may not be the best year to make rash decisions but there were some existing doubts about the long-term bainisteoir.
"This is not an ideal year to judge anybody, by normal parameters [should Harte step away?] the answer would be no," said the three-time All Ireland winner.
"Is he getting close to optimal from the team? I think he is.
"Are the best players still making themselves available to him? They are.
"Is there a sense of optimism in Tyrone about next year, with the way our forward potential is suddenly changing? I would say 'yes there is.'
"Usually those three things would suggest 'well why are you looking at changing management?' Now he has been there for an awful long time.
"There was a huge groundswell of opinion after last year that time was there for a change, the whole COVID thing means it's only about three weeks of a season, so that has died down a wee bit."
No Obvious Successors
The case for allowing or even asking Harte to leave is a complex one and according to McGinley, the person to follow in one of the most famous footprints in modern GAA history is far from obvious.
"The comments start coming in and people start thinking [about change]. There are no obvious successors there clearly putting their hand up.
"Given that there's the feeling that something special is just around the corner, given how long he's been there and how he's thrived there with a limited team. Harte deserves a shot with the next team if he really wants it.
"The other thing to suss out in the nicest way possible is to see if the players are keen that he is there, are they definitely still playing for him?
"Have those private conversations with all due respect, but they need to know he is the right man. At the minute I would say they would go with that.
"For Tyrone, with any long-serving manager, you want to avoid the Alex Ferguson type thing that has happened at Manchester United."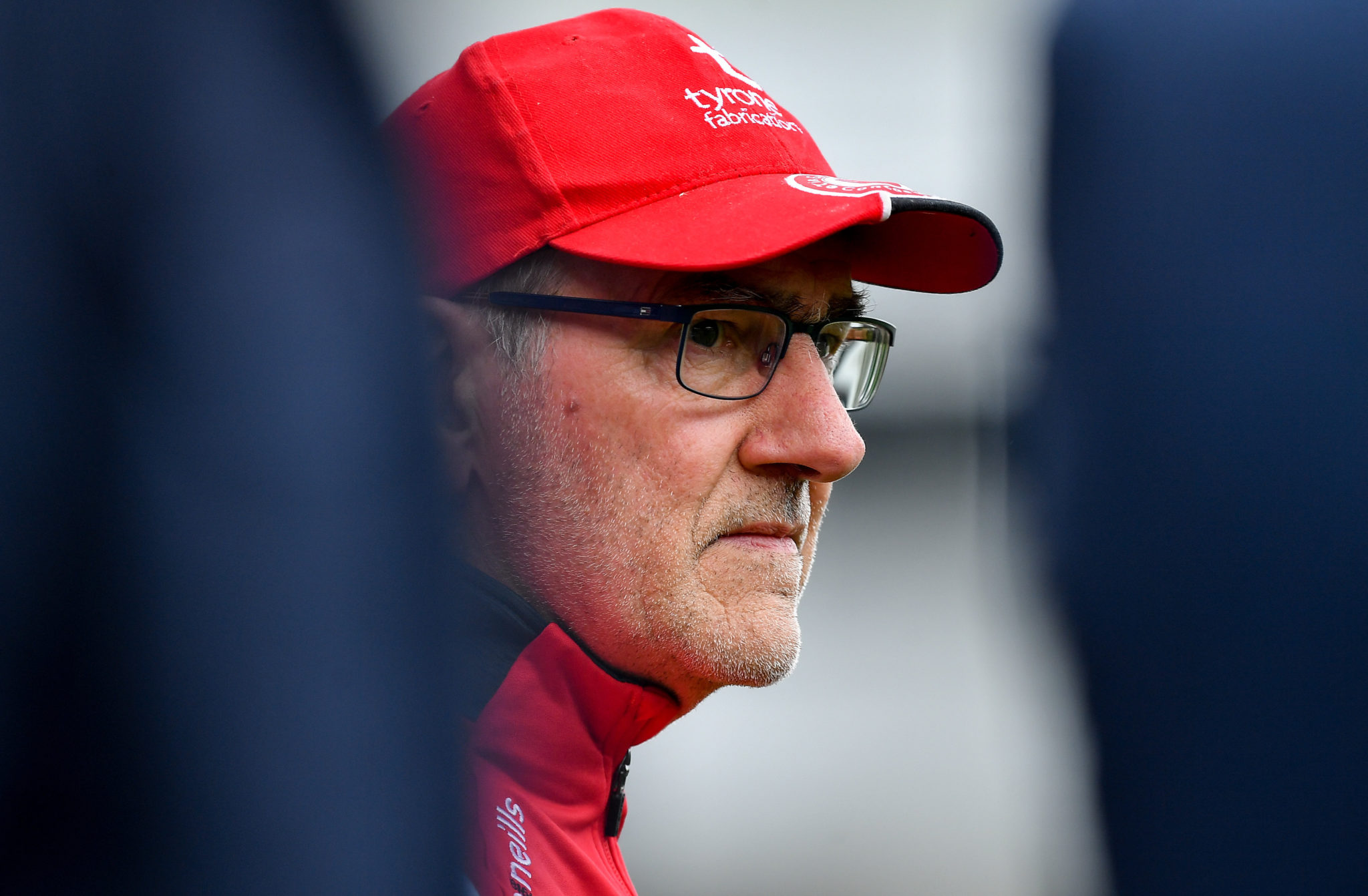 Conversation
McGinley is hopeful the county can put a plan in place to ensure there is a smooth transfer of power should Harte decide to leave or be asked to.
"Tyrone know he's not going to be there forever but if possible they should get some sort of succession plan in place.
"Have a conversation with Mickey and say 'we feel you're the best man but if that doesn't work we want to have a second plan in place.'
"Then maybe in one year's time, we're switching over. It's done on an amicable basis, it's done well. What we don't want is Mickey leaving in controversial circumstances.
"I don't think you'll get eh best managers putting up their hands in that case and it would be damaging for the county and it's not the way you'd want Mickey Harte to be leaving either.
"Whatever way it happens, you'd want it to be managed well. My feeling is with McKenna, McGeary, Canavan players like that all coming along together. I would say Mickey sees enough to want to have a go at it."