The GAA are in line to receive a €10m revenue boost if Proposal B passes at Special Congress later this month, according to former Meath minor football manager Conor O'Donoghue.
Proposal B would would see the championship played over a league-style format, while provincial championships would be played as 'pre-season' competitions.
GAA delegates will convene at Croke Park on October 23rd, and will be asked to vote on two proposed new championship restructures, Proposal A and Proposal B, with a minimum 60% backing required for either proposal to come into effect from next year.
O'Donoghue, who is a member of the national calendar fixtures task-force, published a report which assesses the financial implications of Proposal B.
Speaking on OTB AM this morning, O'Donoghue explained that the increased number of games under Proposal B would bring a significant revenue boost.
O'Donoghue told Ger Gilroy and Eoin Sheahan: "The fact that you're multiplying the number of games by three or thereabouts, it gives you much more scope to take in revenue."
"We're talking about 65% additional revenue vs. their three-year average in the few years before Covid."
"For me, the numbers of games here is going be your friend from a financial perspective."
O'Donoghue notes TV rights opportunity
O'Donoghue also argued that the increased number of fixtures would make the football championship a very enticing product in terms of TV rights.
"Clearly, the big thing from a sponsorship and a media rights perspective is live television, because live sport is where it's at in terms of advertising," O'Donoghue said.
"The GAA puts all of that money back into the association - that money goes back to the counties."
"There's just a big opportunity there, but nothing has been taken into account on that front either - that side of the revenue issue has been completely unexplored."
Read the full report here: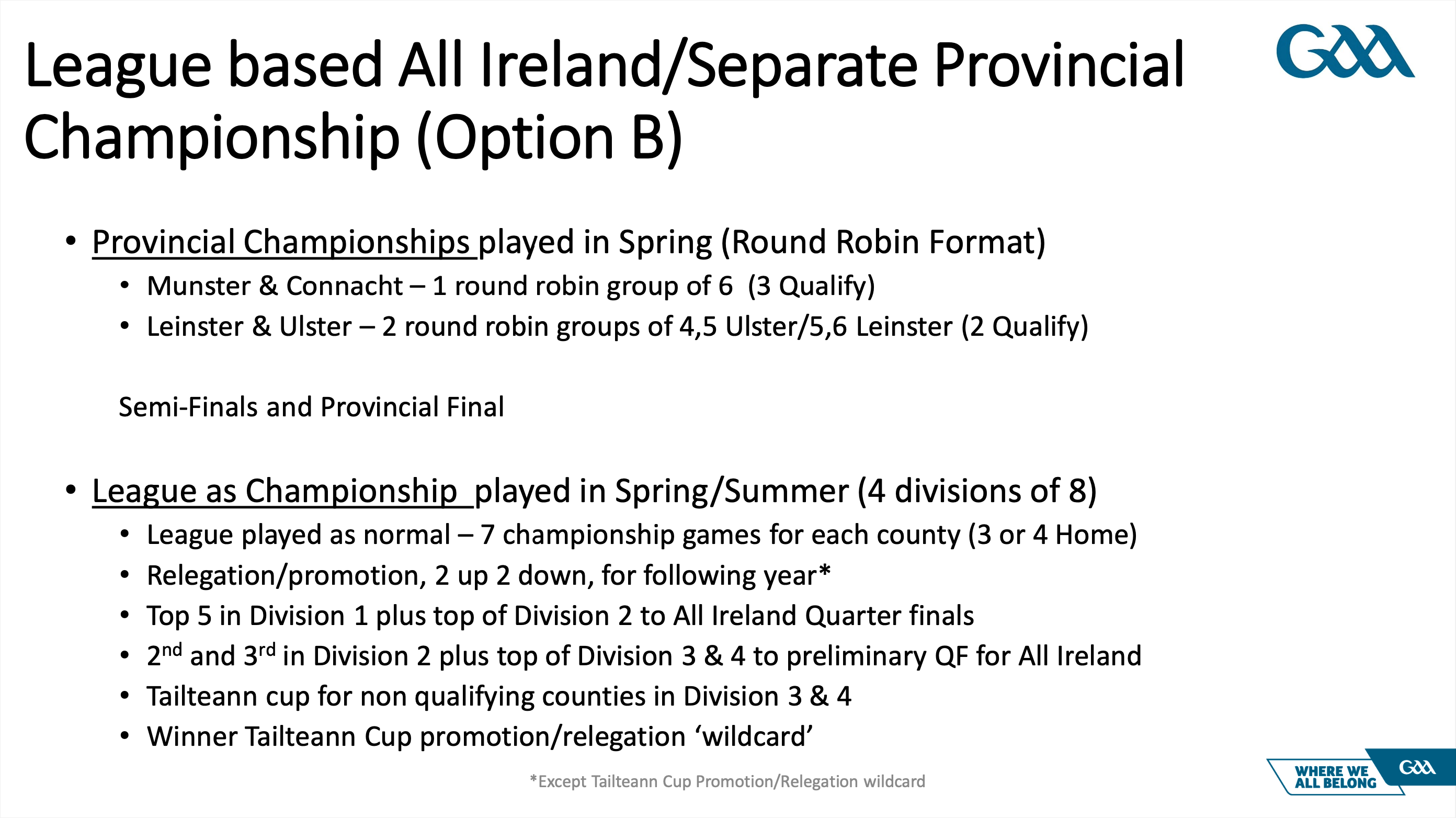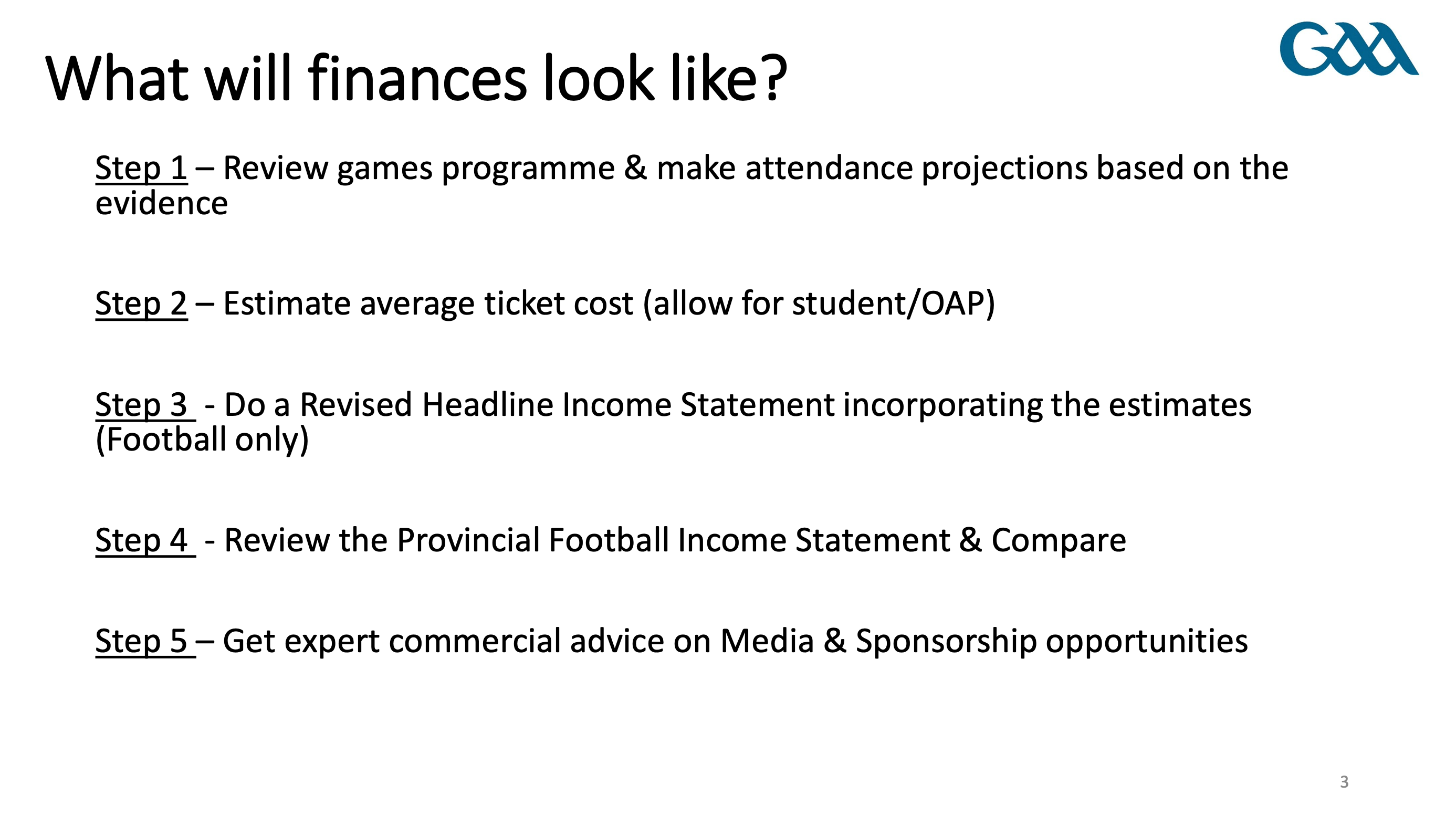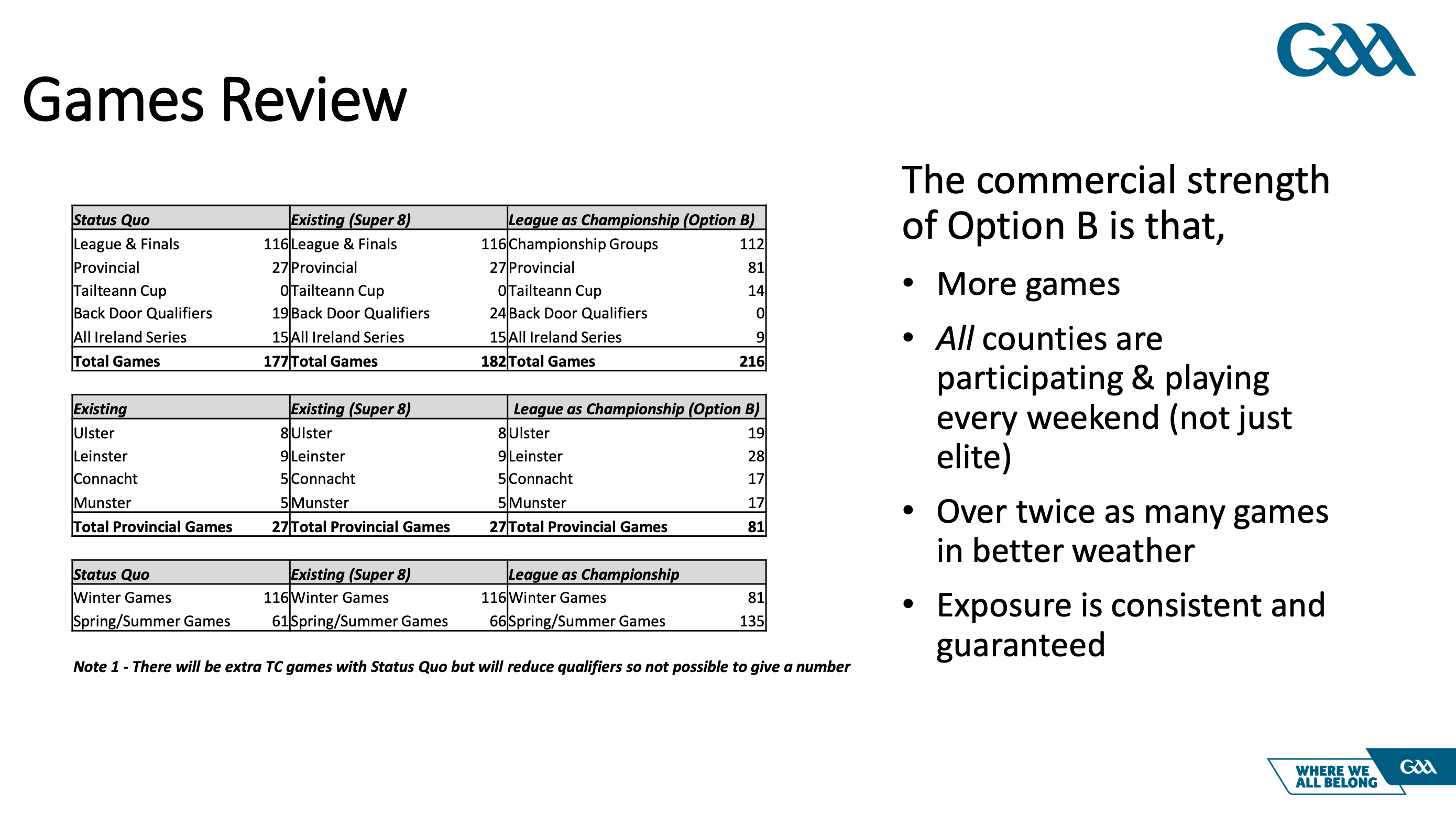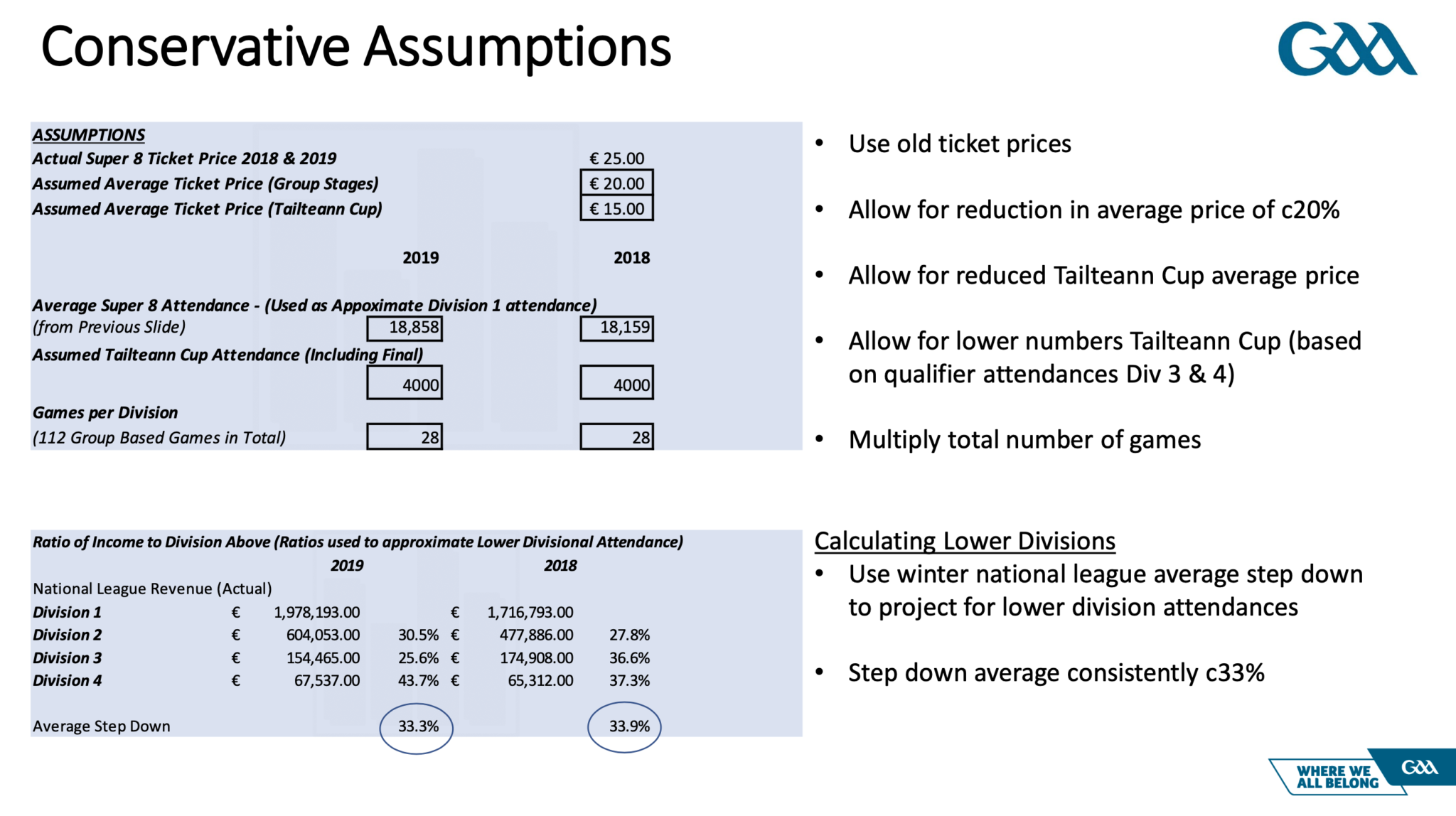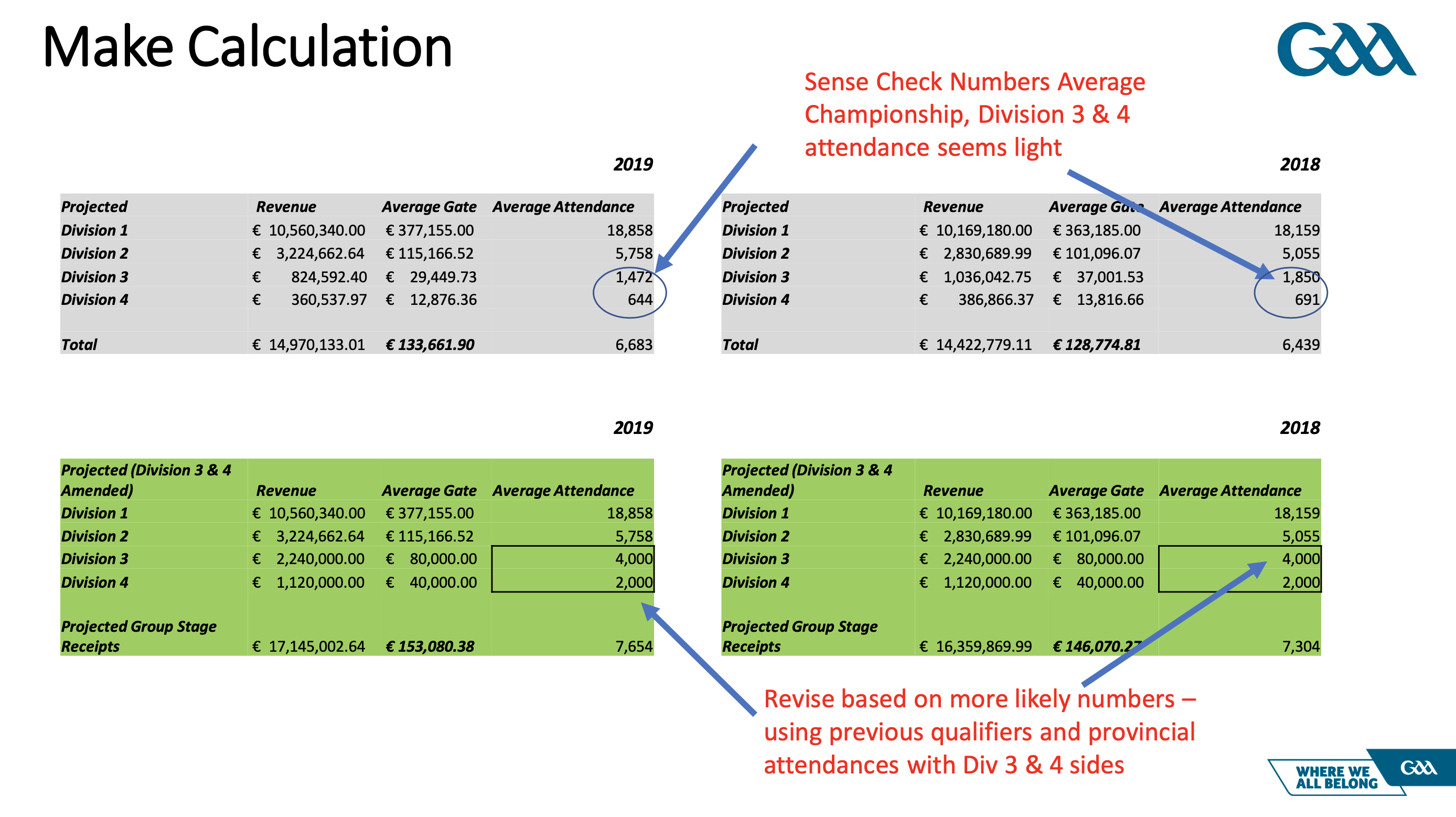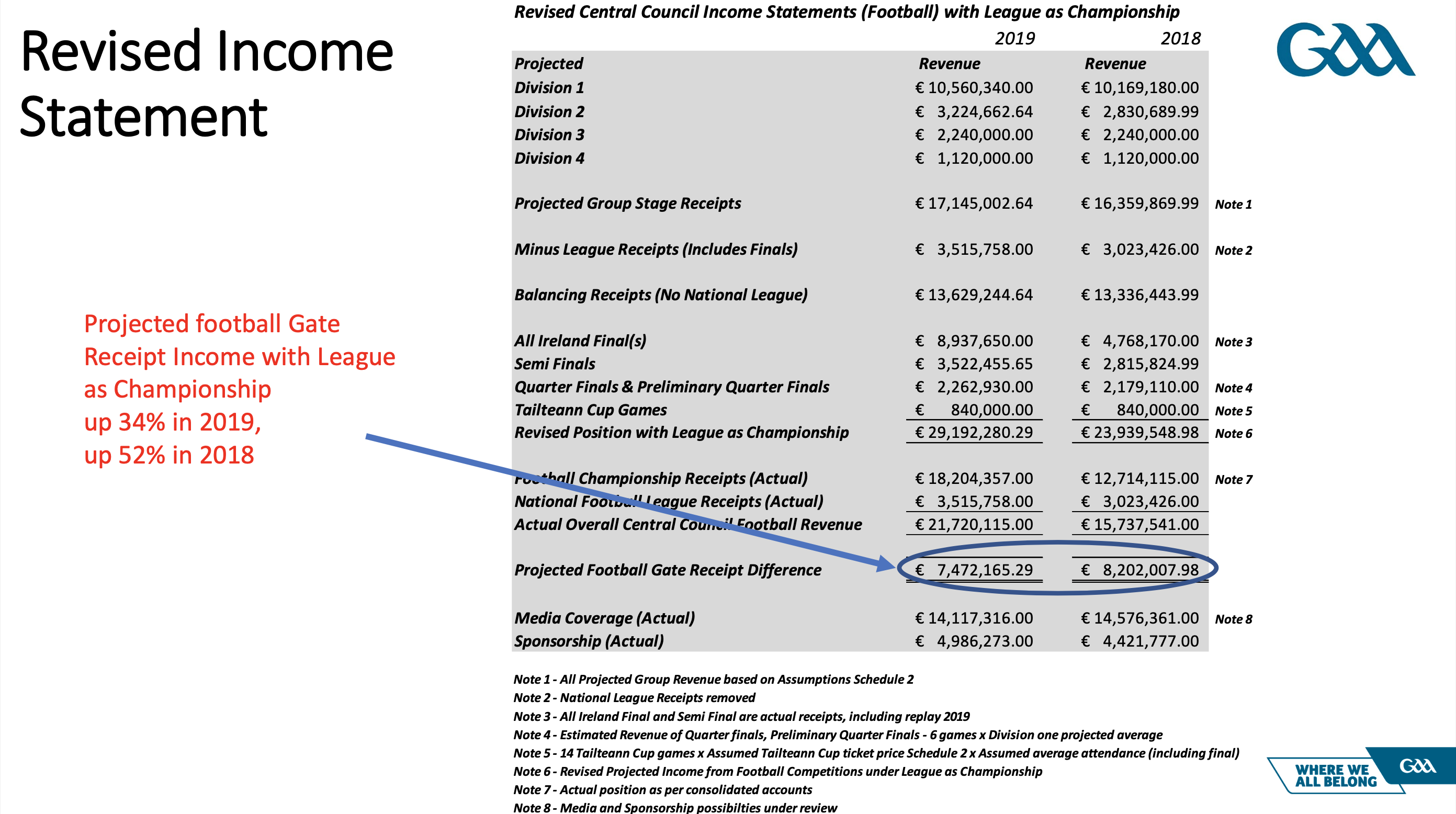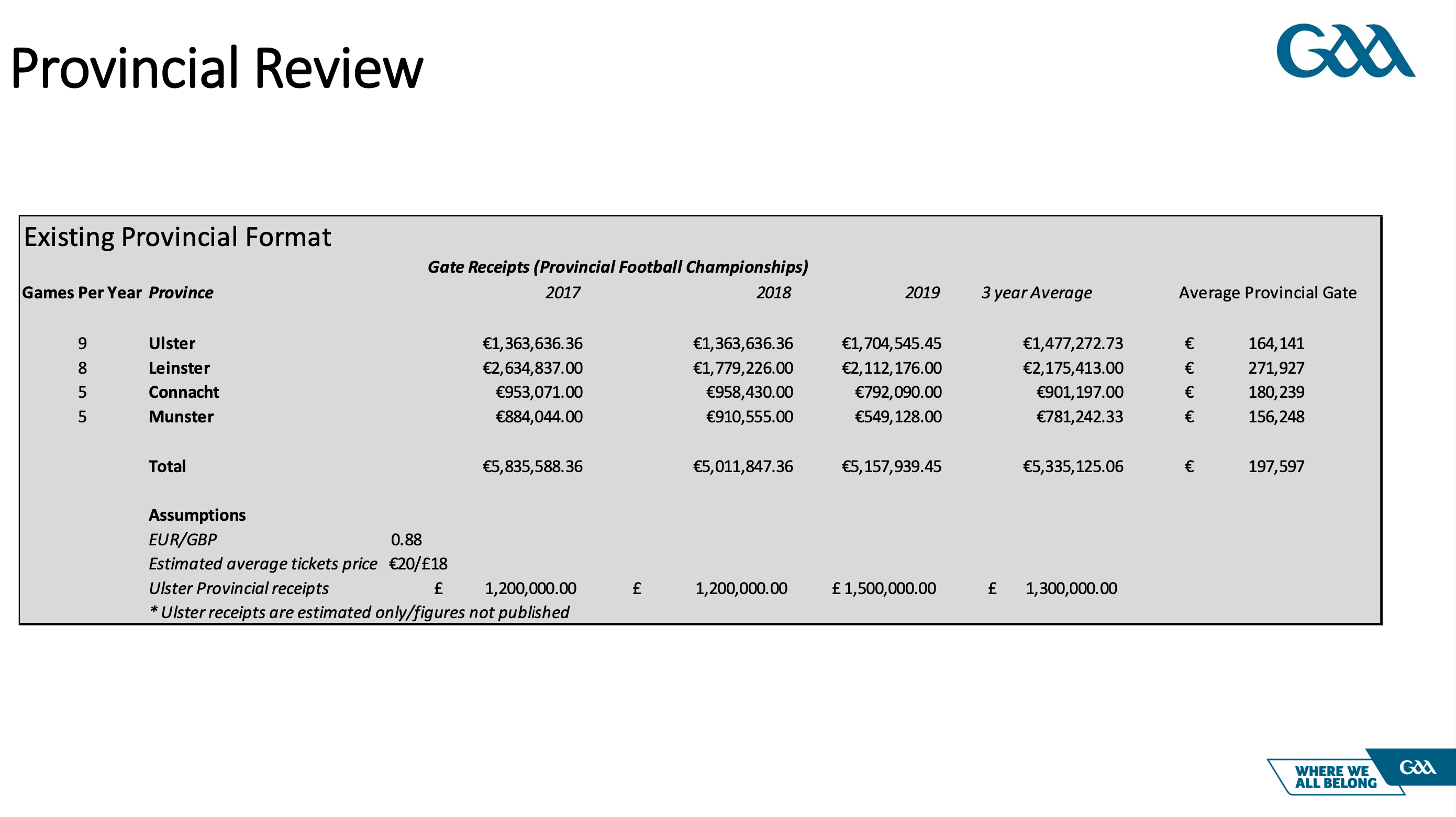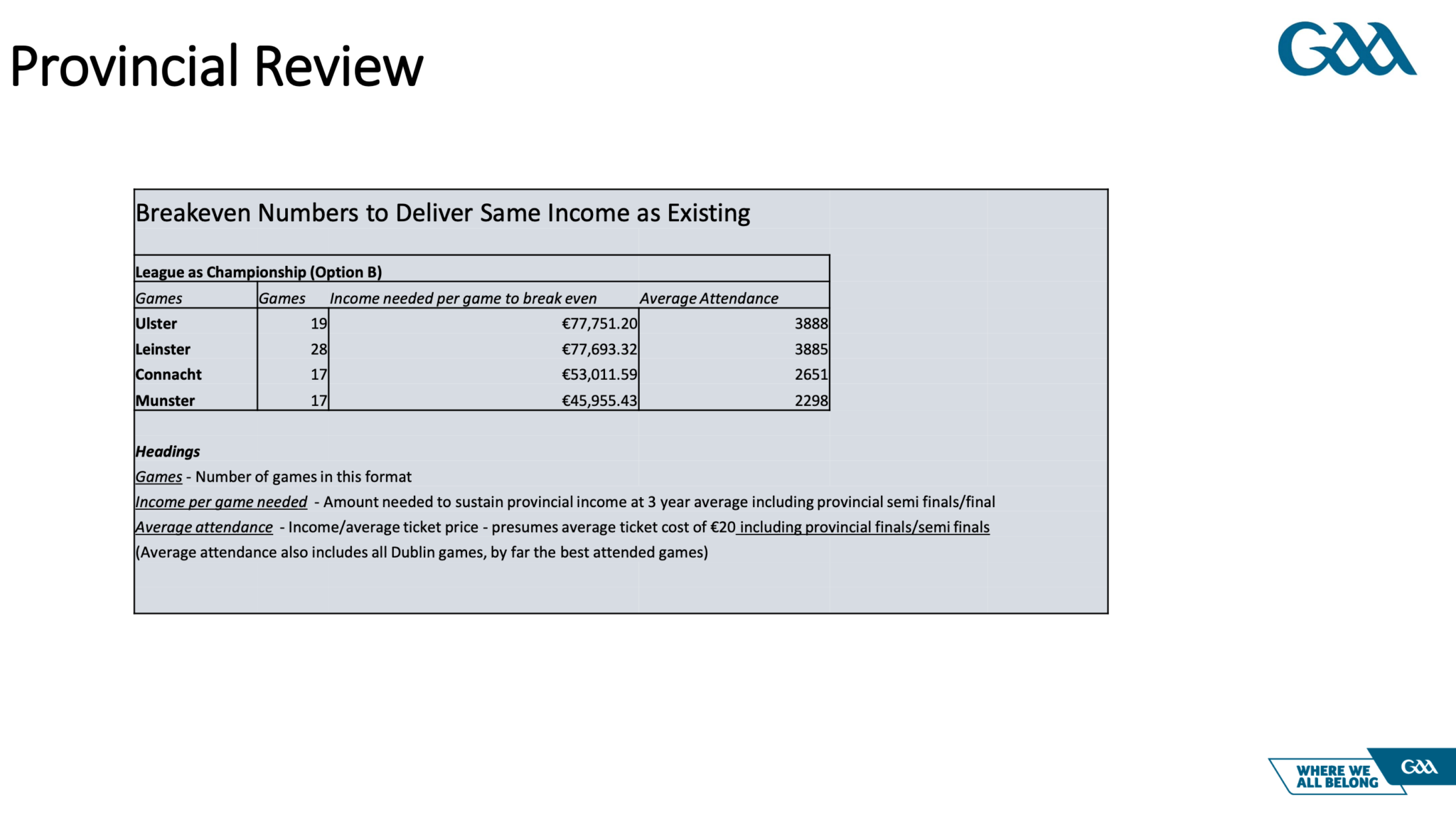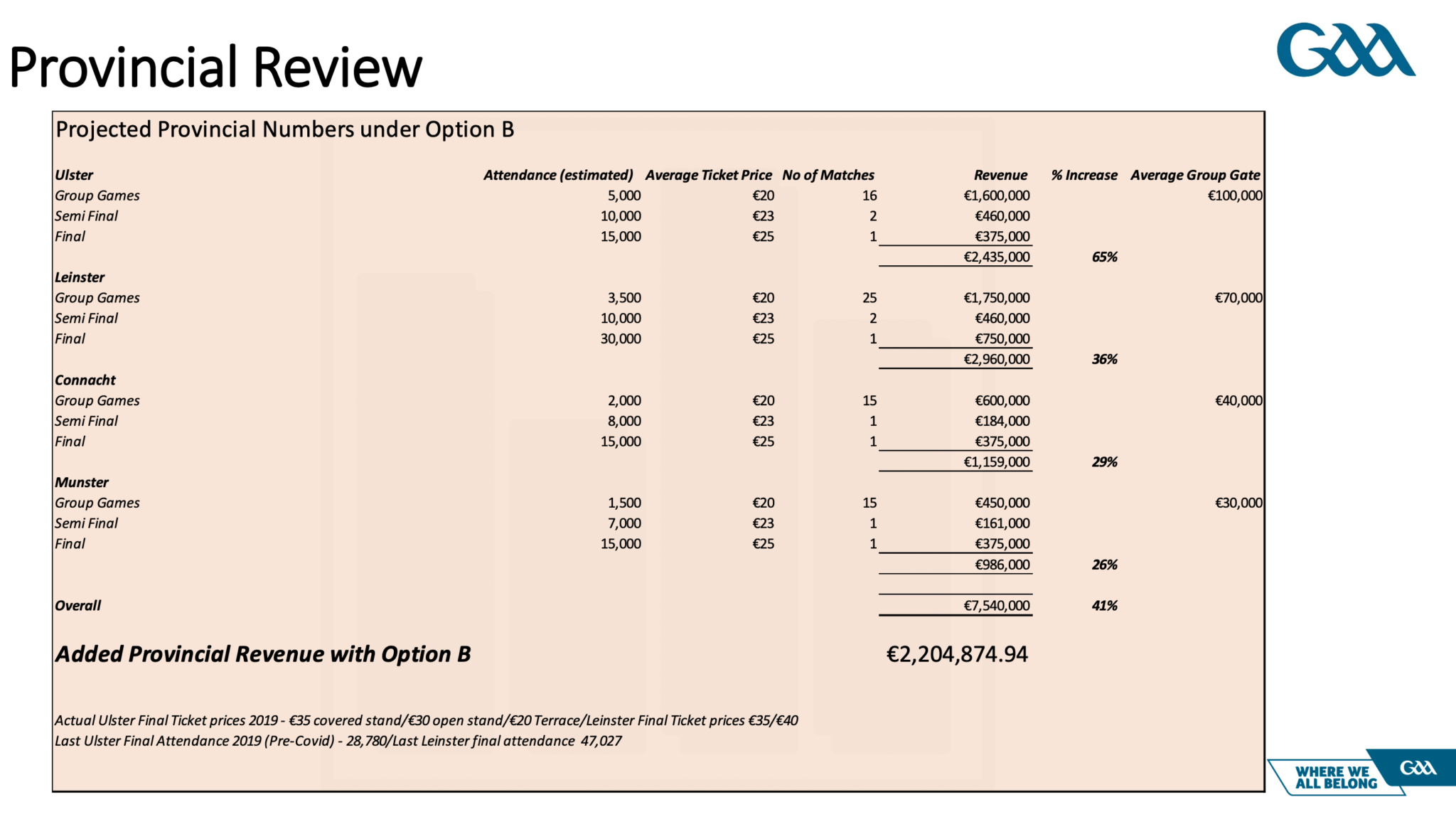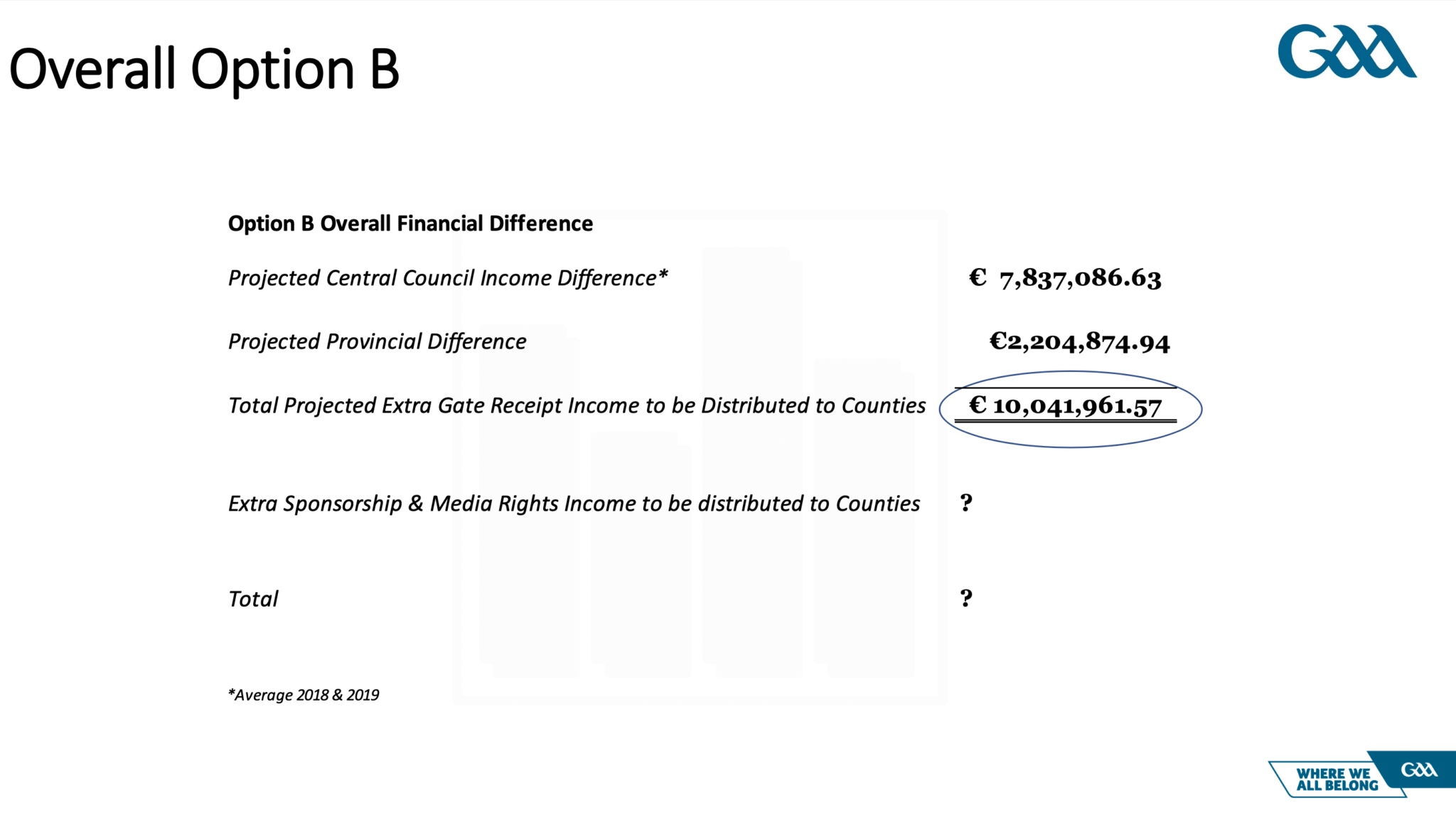 Download the brand new OffTheBall App in the Play Store & App Store right now! We've got you covered!
Subscribe to OffTheBall's YouTube channel for more videos, like us on Facebook or follow us on Twitter for the latest sporting news and content.