Dublin trainer Paul Clarke has shared an insight into the decision to recall Diarmuid Connolly to the 2019 panel.
The forward had been set to move to Boston for the summer. But complications with Connolly's Visa Waiver ESTA application put paid to that.
Shortly after, he returned to the Dublin senior squad and helped them win a fifth All-Ireland in a row.
The 1995 All-Ireland winner Clarke was part of the backroom team and joined us on OTB AM.
"We were aware that Diarmuid was back playing for his club and playing very well," he said.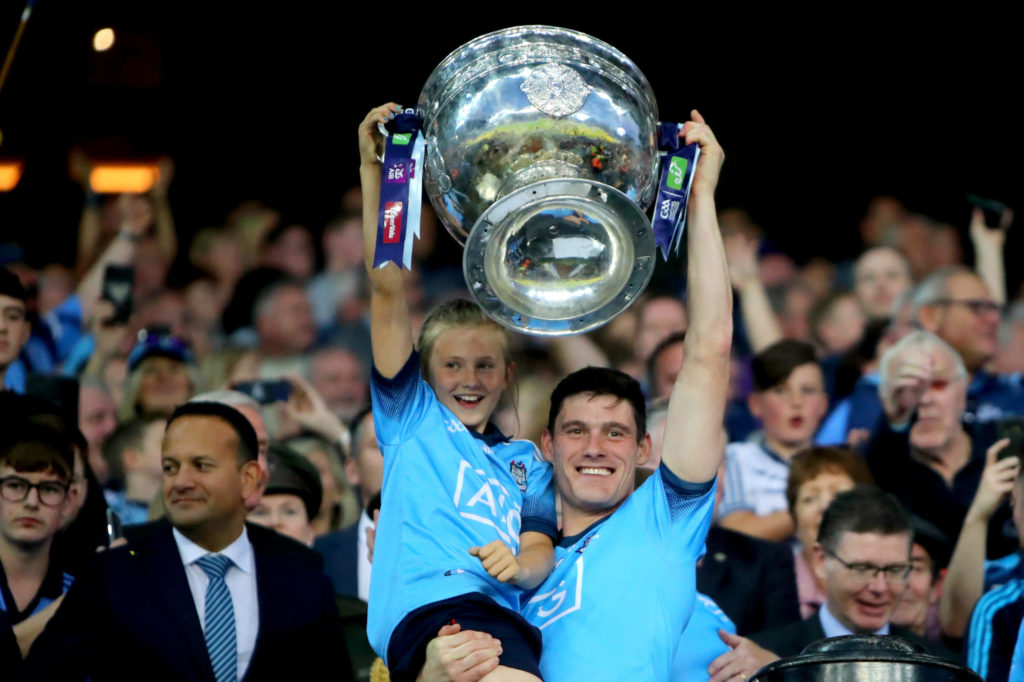 GAA Football All-Ireland Senior Championship Final Replay, Croke Park, Dublin 14/9/2019. Dublin's Diarmuid Connolly lifts the Sam Maguire ©INPHO/James Crombie
"He moved away from the group by choice but you're always looking out for the guy. And I mean that in a really good way.
"If someone is on hard times, you try and help them out. And if someone needs a shoulder to cry on, you help them out.
"If someone says, 'Look, I've something to offer you', well, you're going to have a look at it."
Continuous Conversation
But who approached who? Clarke described the process as a "continuous conversation and contact between the two".
"Whether it be phonecalls or texts or meetings. Diarmuid managed it really well. I think Jim managed it excellently. On top of that then, mostly of all, the players had to manage it too.
"They knew Diarmuid and they knew what he was capable of doing and what he would bring to us."
Clarke also said Connnolly adapted back to the challenges of elite inter-county football "admirably".
You can watch the full Paul Clarke interview above via YouTube.
Subscribe to Off The Ball's YouTube channel for more videos, like us on Facebook or follow us on Twitter for the latest sporting news and content.