Clare dual star Podge Collins has passionately supported Proposal B ahead of GAA delegates voting on a potential championship restructure at Special Congress next month.
GAA delegates will be asked to vote on two proposed new championship restructures, Proposal A and Proposal B with a minimum 60% backing required for either proposal to come into effect from next year.
Speaking on Tuesday morning's OTBAM, Clare's Podge Collins discussed the potential championship restructure and threw his support behind Proposal B, which would see the Allianz League format being incorporated for the All-Ireland Senior Football Championship.
"I'm of the opinion that Proposal B is the best option for Gaelic football. There's no selfish reasons here. It's from Dublin to any other county on the island. It just makes sense as the best proposal.
"Everyone knows that the league format has been working the best. We want that as the Championship because Championship is Championship at the end of the day. When you transition from League to Championship with your club in any county it's a different level, it's a different pressure.
"It's added value. Obviously there's a few different things that need to come into it but end of story I just think Proposal B, I've gone through it in detail, is the best proposal for the GAA.
"I just don't see why anyone wouldn't go for it or why anyone would knock it on the head. I'd love to have a debate with anyone about it as to what is better than it at the moment. Obviously there are improvements to be made in it, but that's not the debate I'm talking about. Compared to Proposal A or what's there at the moment Proposal B is by far the best."
🗣️ 'It just makes sense - I'd love to debate anyone who wouldn't go for it.'

Clare's @PodgeCollins made his case for Proposal B when GAA delegates vote on a Championship restructure | #OTBAM @GilletteUK #BestFaceForward

FULL VIDEO ➡️ https://t.co/wmaQiMvt6w pic.twitter.com/9MgQa1dP7p

— Off The Ball (@offtheball) September 28, 2021
To break down each of the two proposals, the first proposal for the new championship structure, Proposal A, sees four provincial conferences of eight. Two teams from Leinster and Munster as well as one from Ulster move into the Connacht championship.
Each conference would then be split into two groups of four with all teams playing three game, based on league finishings. The top three then advance to the Sam Maguire Cup, with the bottom sides entering a knockout Tailteann Cup if they are division 3 or 4.
The second proposal for a new championship structure, which Collins noted he was in strong favour of, would see the Allianz League format being incorporated for the All-Ireland Senior Football Championship.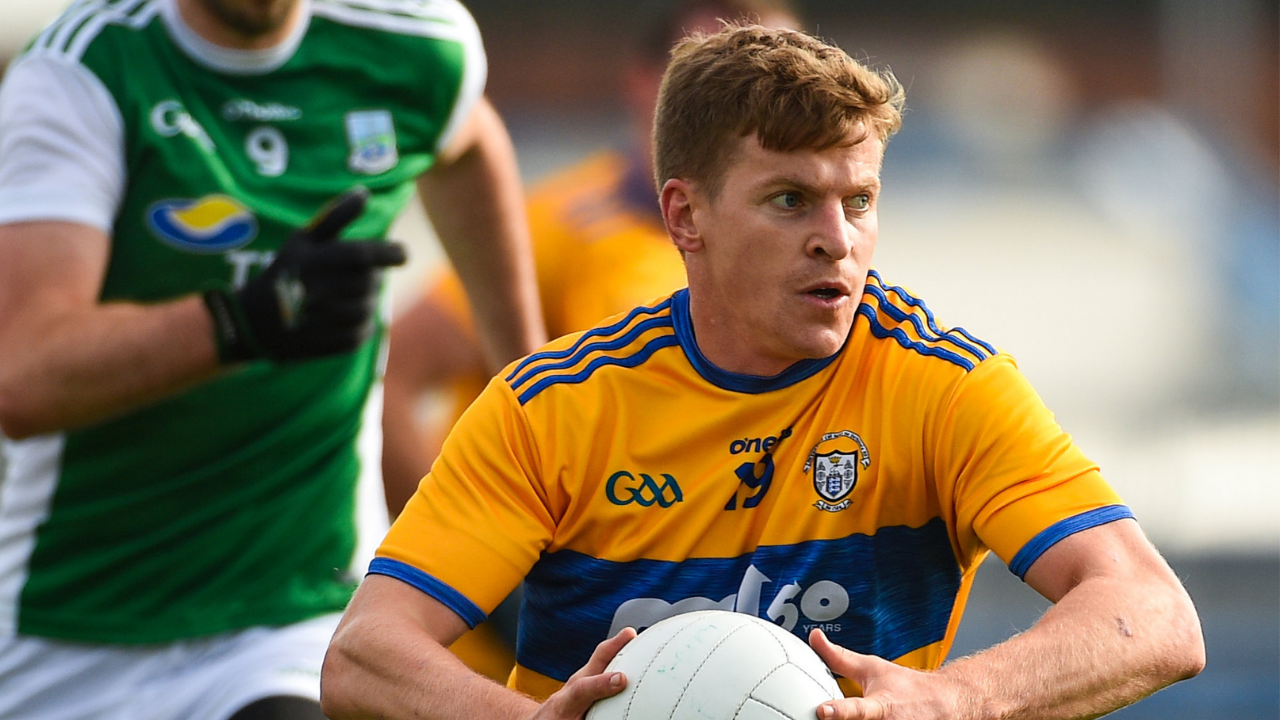 Each team would have an opportunity to win the Sam Maguire Cup but only the top five in Division 1, top three in Division 2 and Division 3 and 4 winners will advance to the knockout stages.
The top five in Division 1 and Division 2 winners would go straight into the quarter-finals, with the the other four facing off in preliminary quarter-finals for the remaining two places.