OTB AM's Eoin Sheahan broke down the upcoming GAA championship matches while giving his Pressure Rankings on Tuesday's OTB AM.
Ahead of a bumper weekend of football matches, Sheahan gave his thoughts on which teams and players will be under the most pressure in the crunch matches.
Kerry forwards not called David Clifford
Kerry defeated Donegal 2-18 to 0-10 on Saturday in what looked like a comfortable win for Peter Keane's side.
Sheahan, though, along with Independent journalist Tomás Ó Se, thinks that the Kerry win came too much from a reliance on forward David Clifford.
"The fact that [Kerry] lean on [Clifford] is obviously nothing new, but the idea that they lean on him too much is something that hasn't been spoken about too much," Sheahan said.
"Sean O'Shea is the young footballer of the year, [and] there are a number of other players, like Stephen O'Brien when he comes back into the team, that have been able to alleviate the scoring threat.
"We have seen in recent weeks the likes of Tony Brosnan too, but is there going to be too much of a reliance on Clifford once they come up against a team who really want to win a game and when the stakes are much higher than over the last couple of years.
"[Brosnan is] exceptional, he is a really good footballer.
"The thing that we spoke to Kieran Donaghy about was, 'how does Tony Brosnan start scoring goals?'
"Donaghy was saying that it is only a matter of time; he will start banging in goals eventually."
Brosnan kicked six points in their game against Donegal at the weekend, but it is the lack of goals for Kerry that might cause them issues further down the line.
"A quick glance at Kerry's goal-scoring record since Peter Keane has taken over; they haven't scored over two goals in any game," Sheahan said.
"I am not saying that you need to score more than two goals in a game when you are kicking 21-22 points, but Dublin have had a habit of racking up four or even five goals whenever things are going their way.
"I just wonder if there is going to be an extra element that [Kerry] need to find where they can find the back of the net a bit more."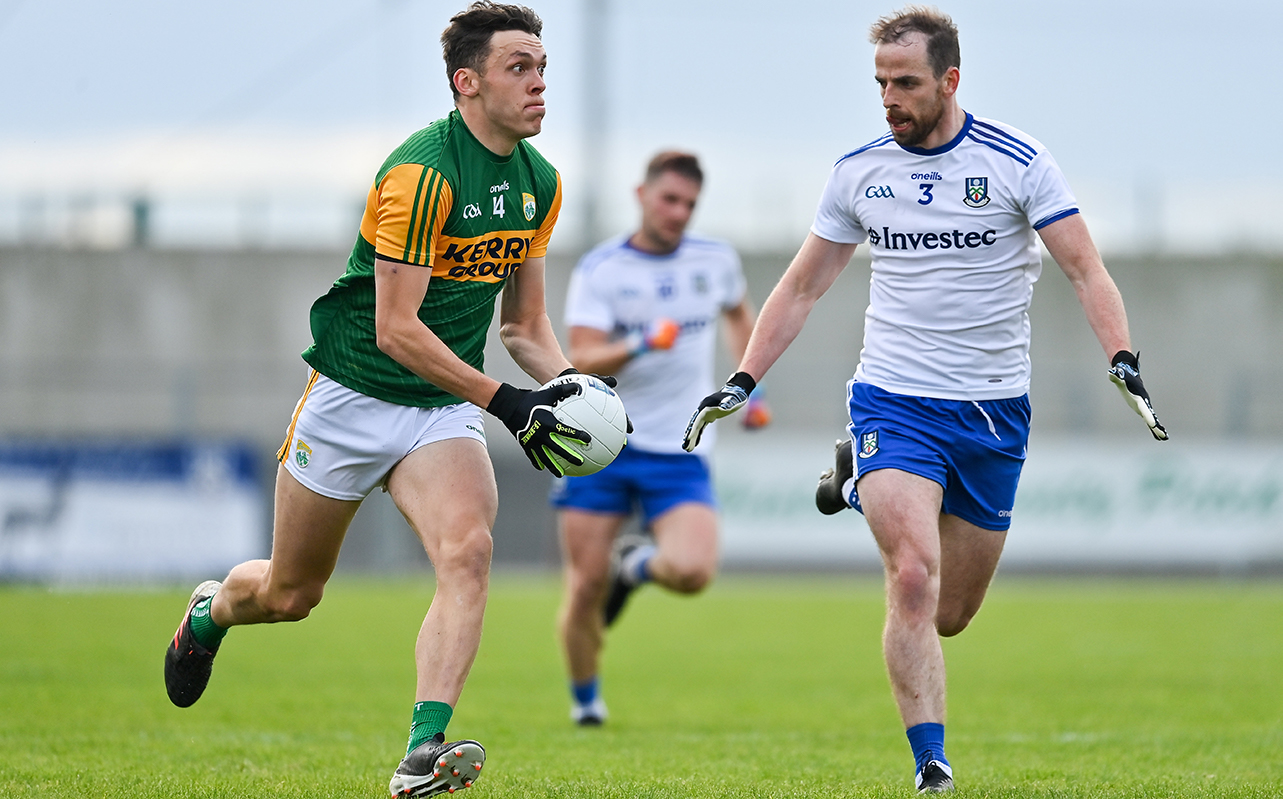 Pressure on Galway without Damien Comer
Damien Comer is set to be out for the majority of the championship due to a hamstring injury that he suffered in Galway's loss to Mayo last week.
"If we are going to see Damien Comer play championship football for Galway this year, they probably need to win the Connacht championship," Sheahan said.
"Who knows, he is a young man, he could recover quicker, but that is what we can expect."
The injury to Comer, along with Ian Burke leaving the match on crutches thanks to a James McCarthy slide tackle, will worry Galway Manager Padraic Joyce.
"All of a sudden you are looking at a shoestring attack for Galway," Sheahan said.
"If they miss those two players, they are right up against it when it comes to Connacht."
The Galway side will not be looking to come close, or to come second. Prior to the injuries at the weekend, Sheahan said that Joyce would be looking to win the All-Ireland.
"Padraic Joyce is a winner; this Galway team is almost like a team in American sports that have been tanking for quite some time and are now ready to win," he said.
"They have been ready to win for quite some time now, there isn't any joy in coming close to Mayo or winning Connacht and then going out with a valiant effort in an All-Ireland quarter-final or semi-final.
"They are going for Sam Maguire at this point."
"The Connacht championship is possibly going to be the most intriguing provincial championship we have."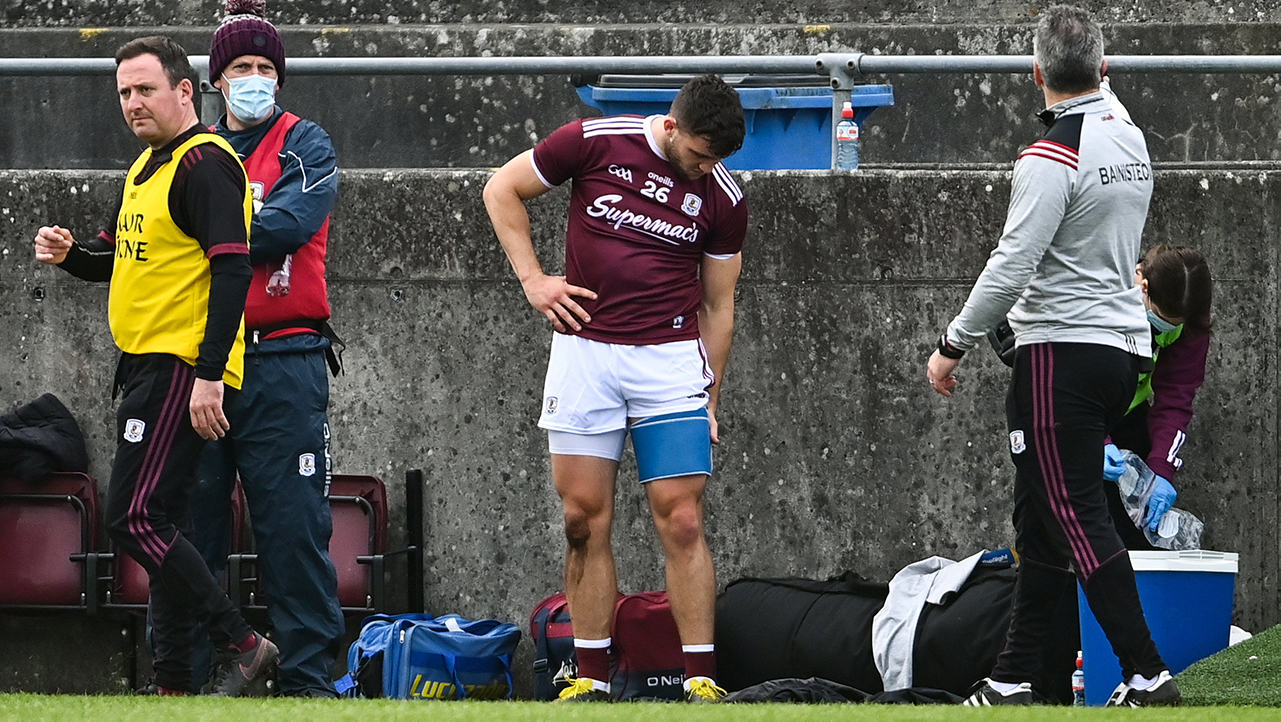 Pressure on the AFL to keep producing talent for Ireland
Tyrone's signing of Conor McKenna back from Australia has improved their panel greatly.
"He has been Tyrone's best player for the last little while," Sheahan said.
"He has slotted back into the GAA life so seamlessly."
Despite the inclusion of McKenna, Sheahan does not think that this year will be Tyrone's year to win an All-Ireland.
"The pressure will be on Tyrone next year," he said. "We talk about free passes; I think you'd accept that Tyrone without Conor McShane are going to struggle to win the All-Ireland.
"They will come close, they could lose this weekend, but if they win this weekend, you'd imagine that they would be in a great position to come through the front door and potentially make it to an All-Ireland final.
"If they don't, you look at next year and you look at [Darragh] Canavan's performance at the weekend and how himself and McKenna linked up."
Regardless of how Tyrone play this weekend, Sheahan is more excited about the prospect of the Tyrone attacking line for next year's championship, with all of their players fit.
"It is something that you can't not be excited for as a neutral. I can only imagine how Tyrone fans feel about that," he said.
"You throw a Conor McShane into that and it is an unbelievable proposition."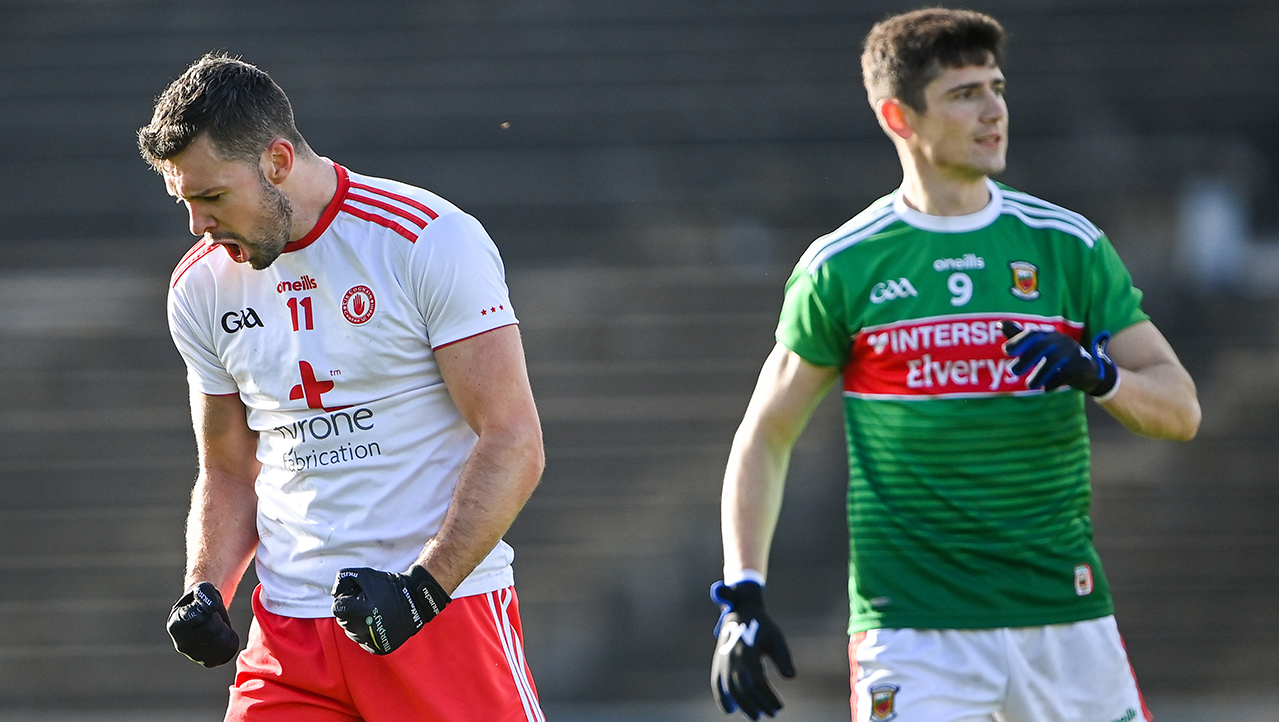 Mayo under pressure after big loss to Tyrone
After their brilliant performance against Galway two weeks ago, Mayo were placed at the top of Ger Gilroy's power rankings heading into their match against Tyrone last Sunday.
They lost that match 1-19 to 3-14, which Sheahan thinks will be tough to bounce back from.
"The fact that we are going into a different type of league next year, being a division two team isn't a problem as it would be in previous years," Sheahan said.
"I am not sure [if] that was in their thinking whatsoever."
Although the loss to Tyrone will not be taken well, Sheahan thinks that Mayo would be more focused on their upcoming encounter with Leitrim on Sunday.
"Nobody cares about the national league when championships are this close," Sheahan said.
"Leitrim was probably a bigger priority for Mayo going into training last week."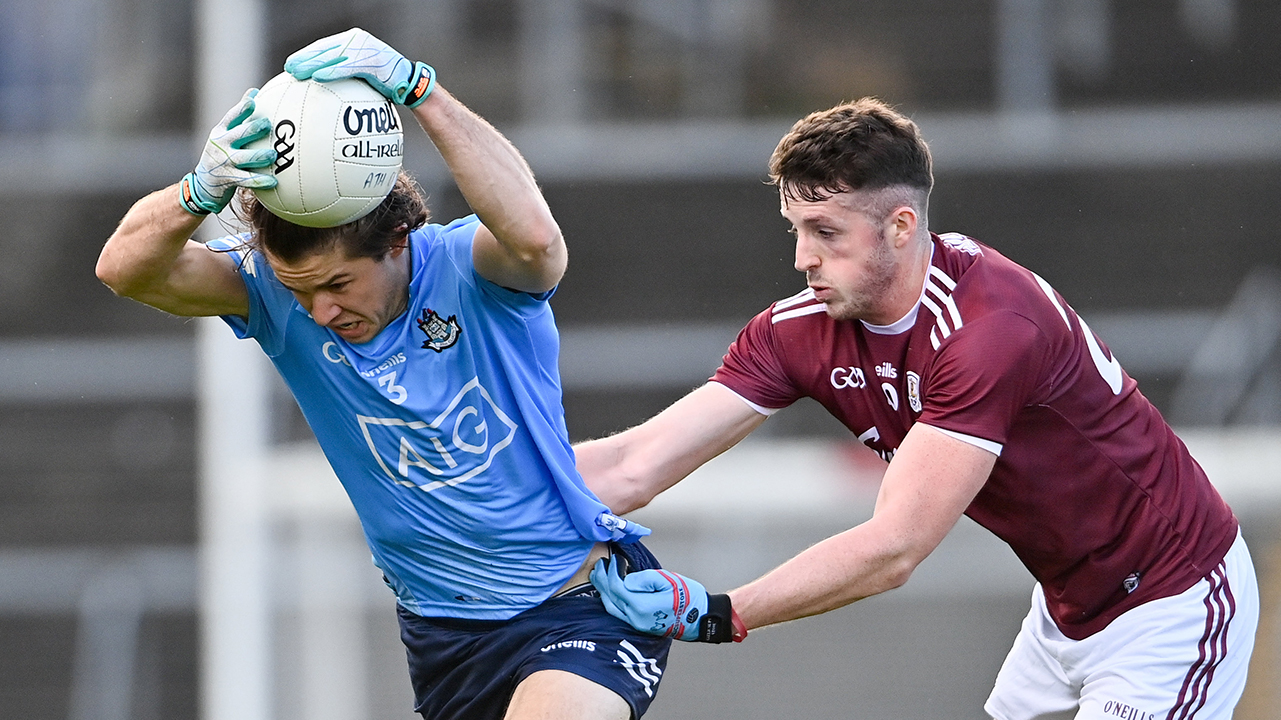 Dublin will be missing the home support
Despite a big 0-15 to 2-15 victory over Galway last week, it is clear that Dublin are not coping well without the support of fans at matches.
"We are going into a situation where the lack of a crowd is going to have an impact," Sheahan said.
"Who has got the noisiest, most consistent fans in the world in Gaelic games? Dublin.
"At all the big games, there is always a sea of blue behind one of the goals, it is something that they can draw a lot of energy from.
"Bernard Brogan, in recent weeks, has only hammered that home more."
The fact that Croke Park has been filled with a massive, loud blue wall for most of their matches in recent history will likely mean that, this year, it will be more difficult for Dublin to play at home, according to Sheahan.
"All these suspicions that we had about the hill being this thing that gives you that boost of energy is true," he said.
"Teams have had to create their own volume; the Limerick hurlers were doing it at the weekend, Donegal were doing it the previous week.
"How do Dublin manage to find that extra ounce of energy without the hill being behind them?"
Sheahan suggested that visiting teams are used to going to Dublin and creating their own noise.
"All the other counties who have gone to play Dublin in Croke Park have had to do that for years," he said.
"They would have had a little bit of that information in the bank, where they are going into the lion's den.
"The lion's den still has the lion there, but it just doesn't have the baying Romans all around it, hoping for blood of the visitor."
Download the brand new OffTheBall App in the Play Store & App Store right now! We've got you covered!
Subscribe to OffTheBall's YouTube channel for more videos, like us on Facebook or follow us on Twitter for the latest sporting news and content.