Tipperary footballer Michael Quinlivan was on Wednesday's OTB AM and gave his thoughts on the best forwards in the country right now.
Conor Cox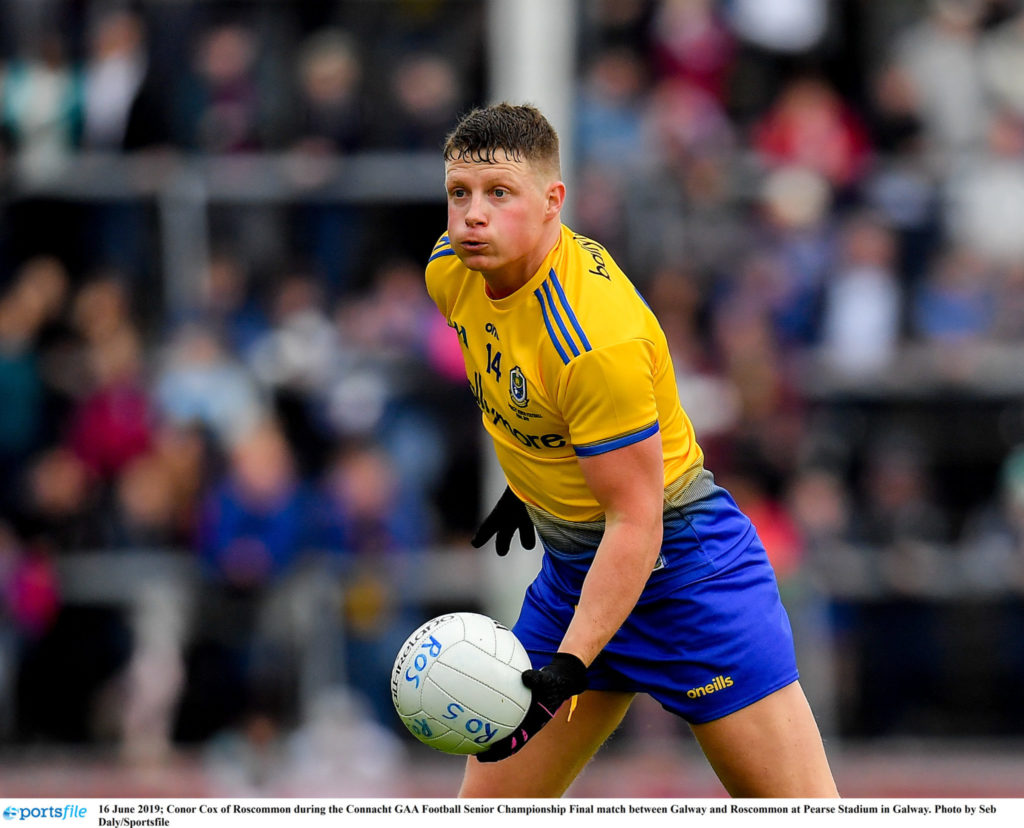 Quinlivan began by highlighting Roscommon's Conor Cox as one of the top attacking talents in the country.
When asked if he was surprised by Cox's rising star considering he couldn't break into the Kerry team, Quinlivan said he expected nothing less of the Éire Óg club man.
"I'm not surprised at all. He's one of the most accurate inside forwards I've ever seen. He was incredible in Sigerson [Cup] football, incredible."
"You kind of have to take the landscape of what the Kerry forward line was like at that time [when Cox was trying to break in]. He played in a Sigerson [Cup] team with Paul Geaney and Geaney was pretty much just breaking into the Kerry team at that stage. You had James O'Donoghue as Footballer of the Year, you had Kieran Donaghy still there. You still had Darren o Sullivan, you are talking 4 or 5 top intercounty forwards in that team.
"At 21, 22, 23, unless you are really setting the world alight those players are always going to get in ahead of you, unfortunately."
Jamie Brennan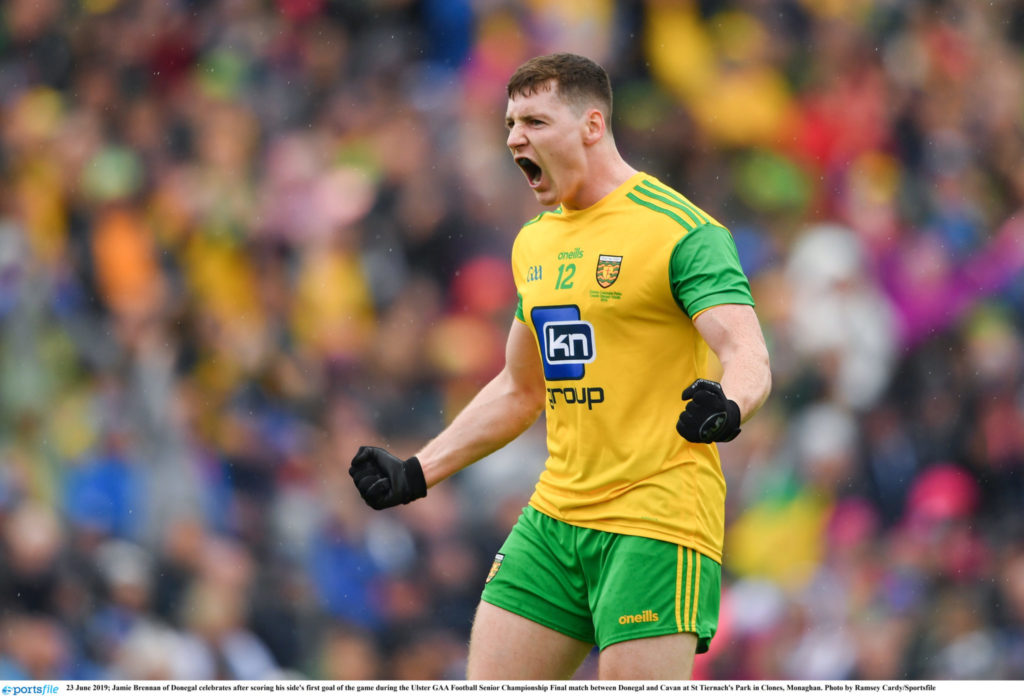 Quinlivan also emphasised the ability of Donegal's Jamie Brennan who scored 1-4 in Donegal's Ulster final win over Cavan last weekend.
"He's probably the main reason people are talking about Donegal as a force to challenge Dublin because over the last number of years they needed more scores than they had," Quinlivan said.
"They probably needed another 1-3, 1-4 from play and I think he's given them that. And even the attention he takes away [from the opposition defence], then someone else can give you that."
"You need a team that can kick 1-20 to be challenging Dublin and at the moment they seem to be the only team capable of doing that."
"If you were handing out Footballer of the Year right now you would do well to go past him."
Paul Mannion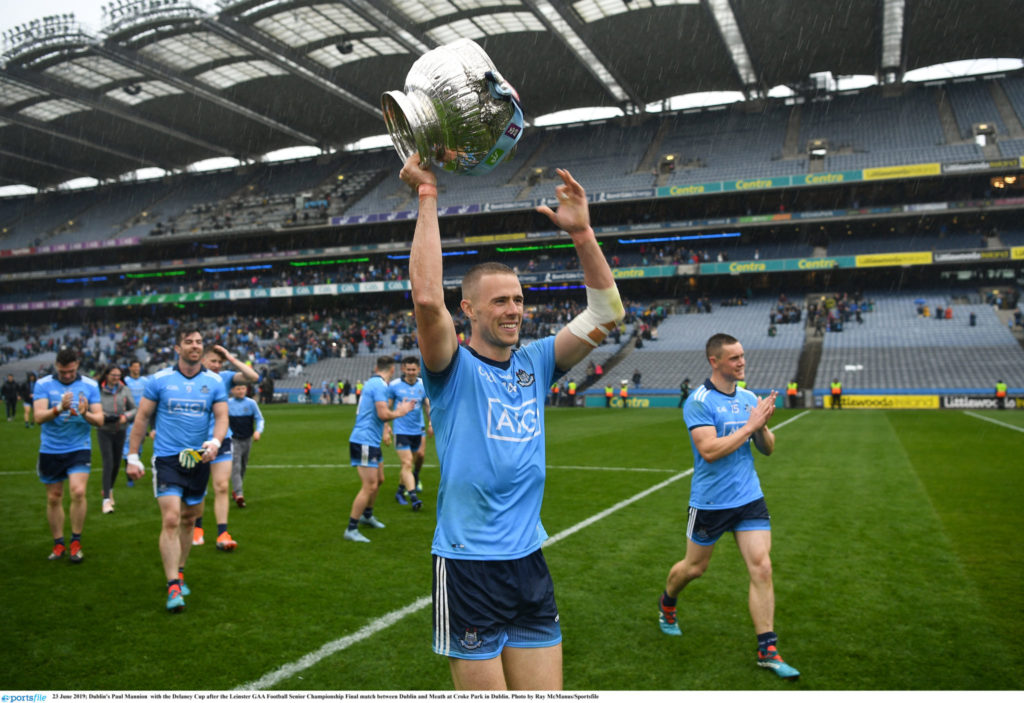 The only Dublin player cited by Quinlivan was two-time all-star Paul Mannion.
"If you were picking out the best forwards of the past three or four years he is right up there," Quinlivan said of the Kilmacud Crokes forward.
"You kind of look at Dublin and you don't tend to pinpoint the individual forwards because they are such a collective and their scores are shared around so much. You're not like 'right here's the main man'. Whereas I think now he's starting to [become the main man]. He's coming into his prime now he's 26, he's been knocking on that door, and now he's taken it up a notch."
Rian O'Neill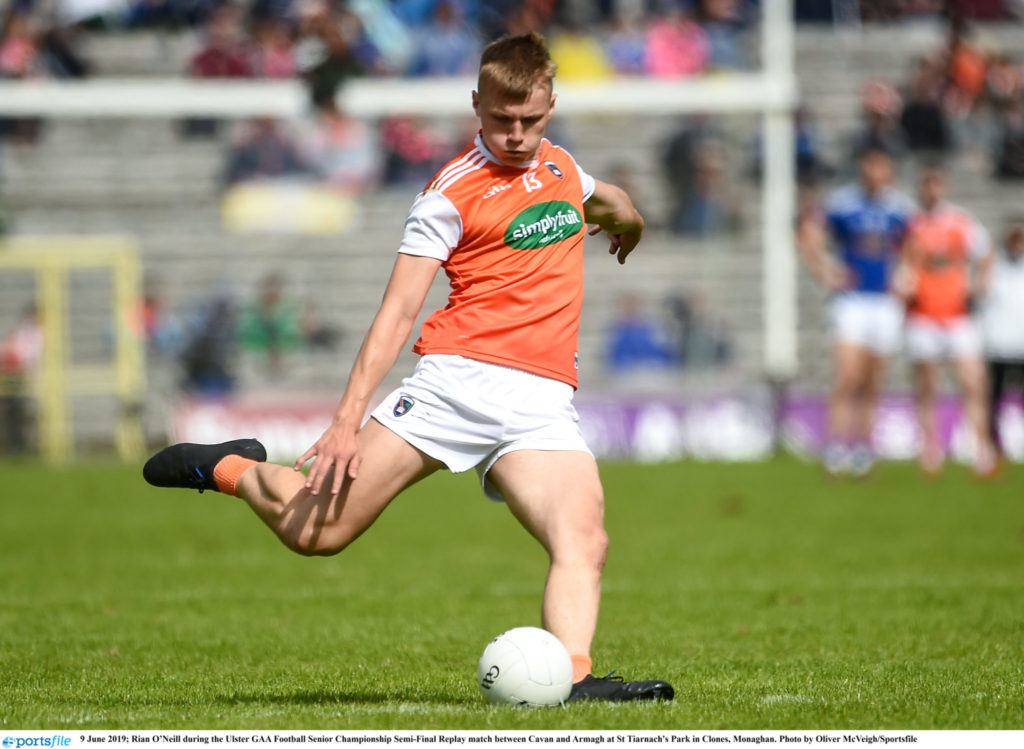 Quinlivan reserved some of his highest praise for Armagh's 19-year-old attacking focal point, Rian O'Neill, who he noted is going to be one of football's next big stars.
"He can do everything. Everything.", Quinlivan exclaimed. "We went up to Armagh in the league and, now I wasn't playing, but he is big, very good overhead, left and right leg. But the thing I was most impressed with him was a lot of the time with inside forwards, especially when they come on the scene you can be very quick to take the shot.
"He never seems like he's under pressure. He takes his step and then he kicks it over. He has a huge future ahead of him. If you were giving out a young player of the year award he'd be the one I'd look at. I've been very, very impressed with him."
David Clifford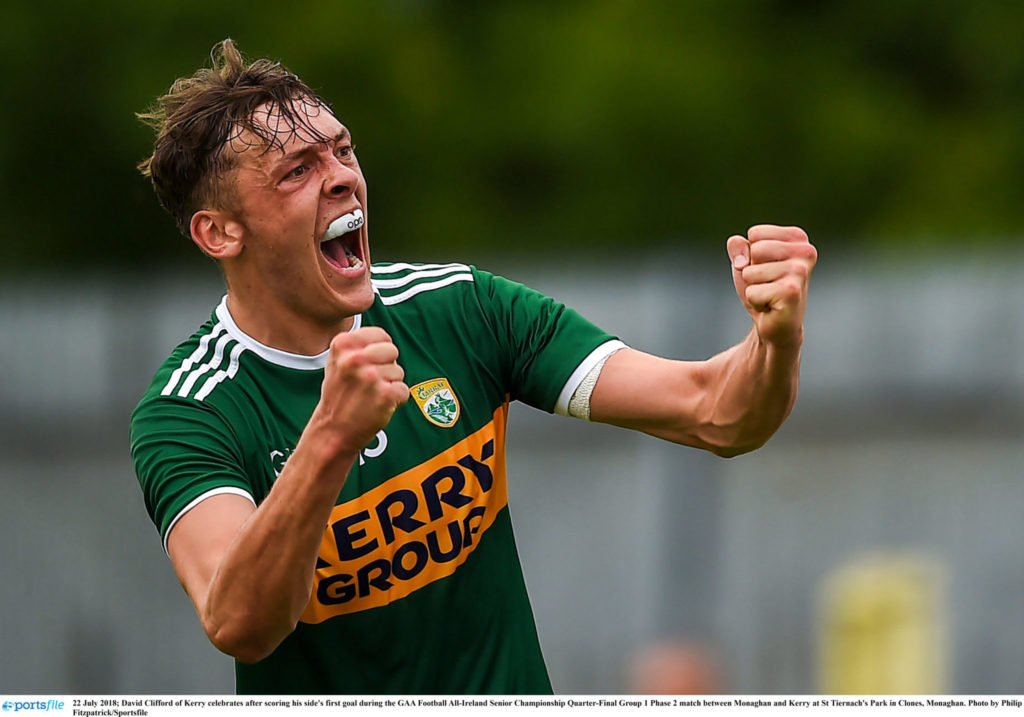 If Rian O'Neill is to be considered as one of the best young players right now, then so should Kerry's 20-year-old David Clifford, Ger Gilroy argued.
Quinlivan agreed stating that in last weekend's Munster final against Cork, Clifford caused massive problems for the Cork defence.
"Especially when cork put the squeeze on, he won a couple of really big balls," Quinlivan recalled.
"Even if he wasn't the one making the points, [he was] making the ball stick inside when they were under pressure.
"And the ease he is kicking those two points with in the first half. He makes that look easy and it's really not when there's a man in your face and you've one step. And there's not even a hint it's going to go wide. You know from the minute it leaves his boot it's going over."
Download the brand new OffTheBall App in the Play Store & App Store right now! We've got you covered!
Subscribe to OffTheBall's YouTube channel for more videos, like us on Facebook or follow us on Twitter for the latest sporting news and content.