Once a respected and fiercely contested tournament, the last provincial cup - known as the Railway Cup - was held in 2016 before it vanished from the GAA calendar. However, in truth, it was dead long before that, writes Eoin Harte.
Despite attracting big crowds in its heyday in the 1950s and 1960s, only a few hundred people bothered to show up to games by the time it suffered its long awaited demise.
This has largely been attributed to a lack of promotion of the tournament itself by the GAA, as well as a lack of a fixed date for the tournament every year.
So the question is, could a properly promoted Railway Cup once again attract crowds and more importantly, help to bridge the gulf that has opened up between the stronger and weaker counties in the All-Ireland Football Championship?
How the Railway Cup would give opportunities to players from weaker counties
To avoid the likes of Leinster and Munster being made up primarily of players from Dublin and Kerry respectively, the number of players from each county on the provincial panel could be restricted.
So for Leinster, where there are 12 counties, a maximum of five players could be implemented to ensure that players from weaker counties would get the opportunity to play for their province.
In Munster, where there are only six counties, a maximum of eight players per county should be enough to ensure the province isn't dominated by one team only.
A requirement of one player from each county would ensure that weaker counties are represented. Some of the better players from weaker counties may never get the opportunity to play and train with the best in the business if they are to stick to just club and county.
So playing for their province would expose them to a higher level of football, as well as give them the opportunity to win a major trophy, which likely would not have been possible with their native club and county.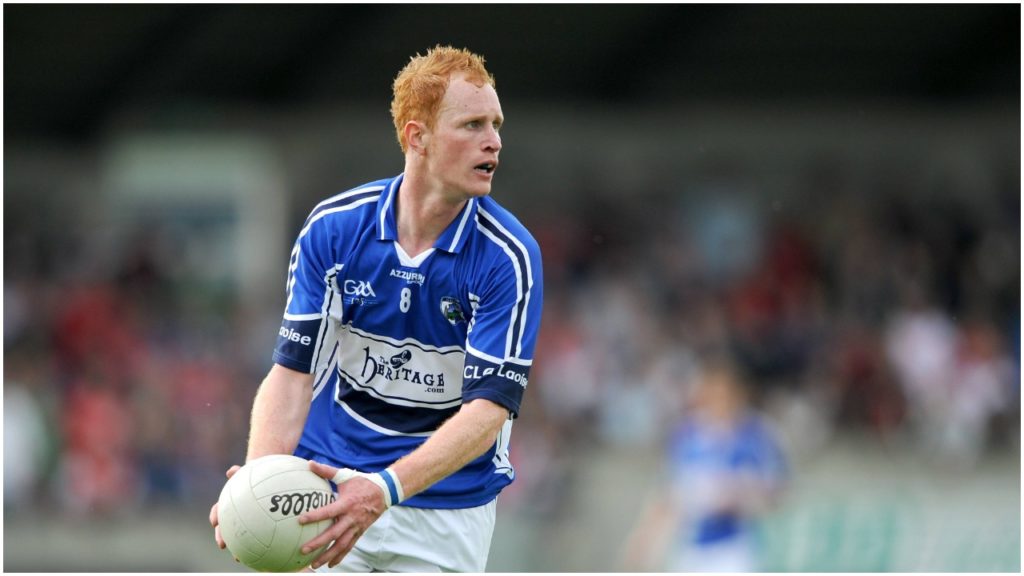 Former Laois footballer Padraig Clancy spoke to Off The Ball about whether reintroducing the Railway Cup could work.
Clancy himself played for Leinster in the Railway Cup a number of times, winning the competition in 2005 and 2006.
"I thought it was great being honest with you. Look again, if you look back years ago in the '80s and that it was a massive competition.
"Obviously when we were playing in it Martin Donnelly - he was the sponsor of it back when I was playing in it - he tried his best to be honest with you. But unless you get a buy in from the GAA it's a dead rubber.
"But in regards to the competition, I was massively in favour of it. We played it in the winter. But when you were playing for the Leinster side you were playing with lads you were playing against.
"We all just blended. It was nice. It's a shame that it is gone, being honest with you. But with the way the games are gone and the GAA has gone it would be hard to put it in. In regards of getting a proper date around it and training-wise and stuff like that.
"We always trained hard for it as well. We were up twice a week, I think. I have two Railway Cup medals and I'm not being smart but back then when I was younger, 15 or 16, it was a massive competition.
"It generated big crowds as well and I think any player that you'd talk to that did play in it would feel the same - that it was a great competition but it wasn't backed at all and that's why it petered out.
"It is a shame but with the amount of games and the way the calendar is gone it's time and whether you can actually train for it. You have to get a bit of team spirit and that involves training - you just can't turn up.
Although the Railway Cup was far from its heyday in terms of public interest by the time Clancy played in it, the standard of football was still extremely high.
"That's the way I felt when I played. I was lucky enough to play with Ciaran Whelan and there was Graham Geraghty there when we won it the first year. I played with the Brogans - it was excellent, so it was. Johnny Doyle was another - it was brilliant.
"All of us were committed to it and essentially we trained for it ourselves. We did trial games for it as well. It's not as if it was a turn up job. If you were picked on the panel - it was nice to be picked but then you were training for it. We took it seriously anyway. For the teams I played on we did.
"We went out to Boston for one final and played Connacht and beat them out there and it was brilliant. It was great craic winning the game and we took it seriously as well.
However, Clancy admitted that as a manger, he wouldn't be overly pleased with letting his players go off and play for their province.
"I'm in the management side and being honest with you if there were guys there and they were going to do it and we had a game coming up - I'd be nearly telling them not to go, being honest with you because it's now not important any more," Clancy said.
While getting access to player would likely be an issue for the provinces, the exposure to a better standard of training and football could, in turn, result in better standards at their own counties when they return to their county panels.
It's no secret that the gap is widening between the strongest and weakest counties in Gaelic football and this could be further exacerbated by the creation of the second tier of the football championship.
So not only will players for weaker counties never get to play with the best, they will now have less opportunities to play against the best as well.
A rejuvenated provincial championship would be the only way to ensure second-tier championship players get to play at the highest standard, and would hopefully mean the gap doesn't further widen between the haves and the have-nots.
'When would you fit it in?'
However, the congested fixture schedule in the GAA would be a major obstacle.
Former Meath captain and Club Players Association Executive Member Anthony Moyles felt that there would just be space in the calendar for the Railway Cup.
"The problem with this is the calendar. When would you fit it in? By fitting it in would you take the inter-county players away from their already starved clubs? To be honest, I'm struggling to see the benefits of it.
"Most weaker counties have their top players playing in the Sigerson Cup at some point therefore running shoulders and playing against strong county players," Moyles said.
The Railway Cup final was played on St. Patrick's Day in days of old and now that the club finals have been moved to January that could be an option again.
Unfotunately, the tournament would clash with the Allianz League if that was to happen. While there is no obvious time to fit the competition in the calendar, there is support for the competition to return in some form.
'It's only when you get to play with these guys that you realise they're human'
While he also noted difficulties with finding a time of year for the tournament, former Louth player Darren Clarke, was fully in favour of the Railway Cup being reinstated.
"I personally do like the idea. In '06 we played the final in Boston and I thought it was really well recepted. It was a great game and it got plenty of publicity. The players really bought into it.
"I know from a player's point of view in '06 when we won it - the likes of myself from Louth got to play with the likes of Conal Keaney - guys from Dublin. Laois were going really well at the time so there was Padraig Clancy and Gary Connaughton from Westmeath.
"There was a great buzz and we trained really hard for it. Everyone got on really well. It was a great thing to be asked to play for your province.
"I think it should be brought back for the whole tradition of it. I'd love to see it back, that's my opinion anyway," Clarke said.
The Louth man felt playing with guys from some of the more successful counties was hugely beneficial, as he got an insight into how they approached the game.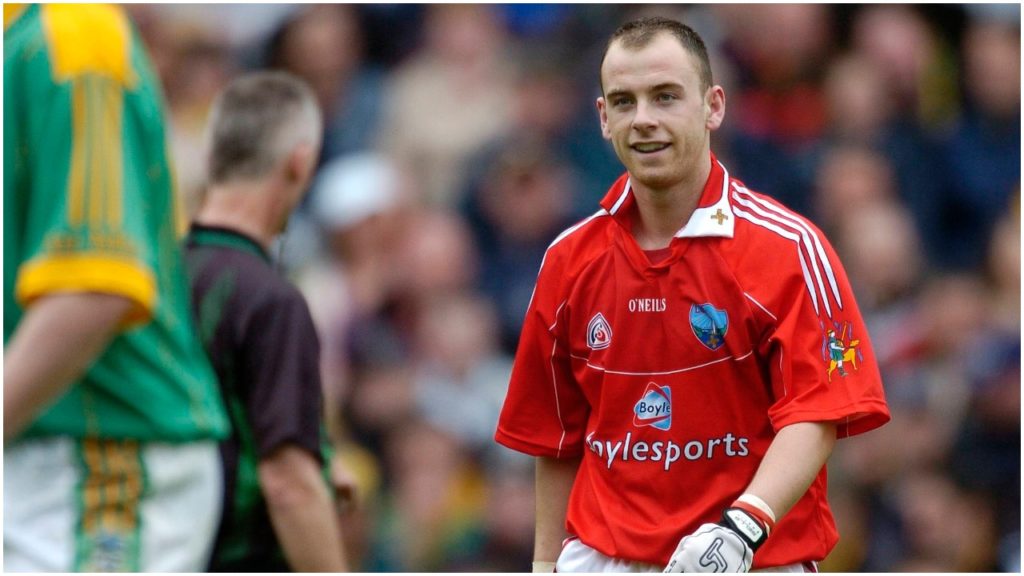 "It's only when you get to play with these guys that you realise they are human. They train the same way that you train. It's a great grounding to actually mix with these guys and see their lifestyles and see what their training is.
"In many cases, the guys from the weaker counties are nearly putting in more training. It's an eye-opener to see that there's not much of a difference in regards to off-pitch activity training-wise.
"It's probably more that the culture is more refined in the successful and so-called 'bigger counties'. But it definitely was a great experience to be involved with those guys and approaching the games in the same manner as them," Clarke said.
While there are obvious stumbling blocks for the Railway Cup, there are also plenty of reasons why the tournament should be brought back in some form.
The main question is whether the competition could be properly marketed and whether adding another couple of games to the calendar would be a viable option for already overworked players.
Download the brand new OffTheBall App in the Play Store & App Store right now! We've got you covered!
Subscribe to OffTheBall's YouTube channel for more videos, like us on Facebook or follow us on Twitter for the latest sporting news and content.