With the Allianz Football Leagues back in full swing, OTB Sports' Tommy Rooney broke down his top 10 footballers outside of the top 10 counties.
While he was originally meant to pick his top 10 players outside of Eoin Sheahan's top 10 in the Power Rankings, Rooney opted instead to pick from the Division 3 and 4 teams.
Additionally, the players picked for his top 10 need to be selected and available for the 2022 squad, meaning Michael Quinlivan and Red Og Murphy were both ruled out.
"I had originally set myself a limit of two per-county," Rooney said, however this was not a hard and fast rule. "I have a feeling there's going to be quite a few complaints off the back of this."
Grading system
Rooney explained his logic behind some of the tough calls he made, late at night, after checking his Instagram DMs as well.
"You'll notice there aren't many kids in this list," Rooney said. "Turning up and doing it year on year is rewarded here, consistency and quality over time is very much appreciated.
"Style. Do they play football like they love it, do they operate with a swagger? Could you build a marketing campaign around them?
"Could they do it for any other county if there was a transfer system or they happened to be born in a more fortunate, established stronghold," Rooney added. "Very important. Each of these players would add a huge amount to most counties."
Top 10 footballers in the lower divisions
10. Liam Gavaghan (London)
"London native, London captain, son of Irish parents," Rooney said. "Gavaghan is the beating heart of a team who haven't played in 23 months.
"London produced the comebacks of all comebacks to beat Carlow at the weekend despite being 10 points down in the second-half."
Gavaghan is a full-forward and the chief scorer for London. As Kevin Egan put it in the Anglo Celt a few weeks ago, 'He plays with all the style and flair of a man from Corofin or Killarney.'
London coach Michael Maher recently spoke about the London captain.
"People would have no idea what goes into giving over your life to train and play for London," Maher said. "On a normal day, you would drive from Dublin to Wexford in the time it takes these lads to get 20 miles across London to go training.
"They give everything to do it and I'm really proud of them."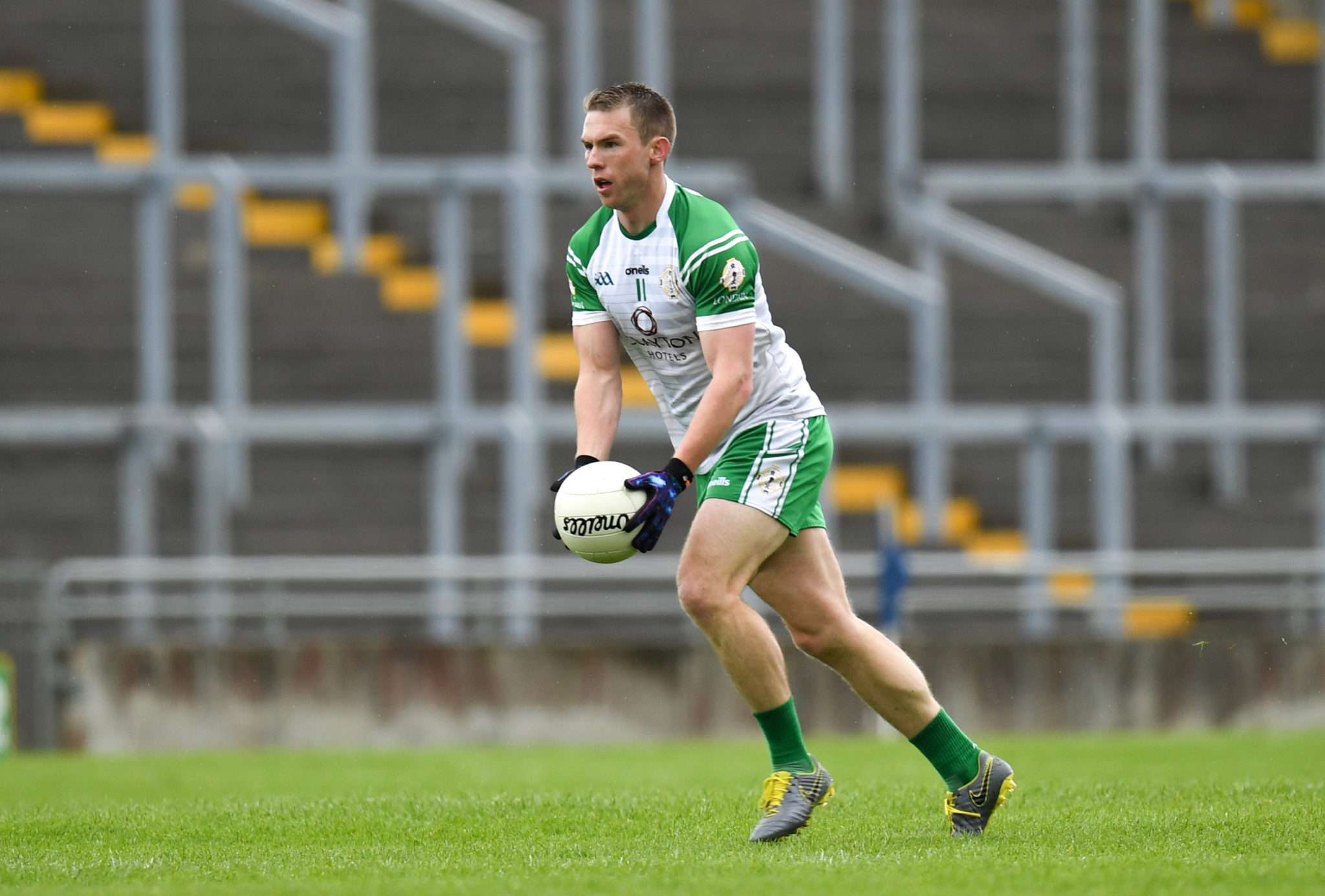 9. Mick McCann (Antrim)
"He is 36 years-old and Mick McCann is still the man bossing the midfield for Antrim," Rooney said. "Having stepped away for a few years in his 30s, McCann returned at 34 and hasn't left since.
"He started 2022 by scoring a wonderful long-range point and set up the goal for his highly rated midfield partner Kevin Small in the win against Fermanagh.
"Antrim are backing up their form under Enda McGinley and Stephen O'Neill and wouldn't it be wonderful to see a rising of sorts up there.
"I had a quick word with a recently retired Antrim legend last night and he swore that Mick should be in this list, despite his age."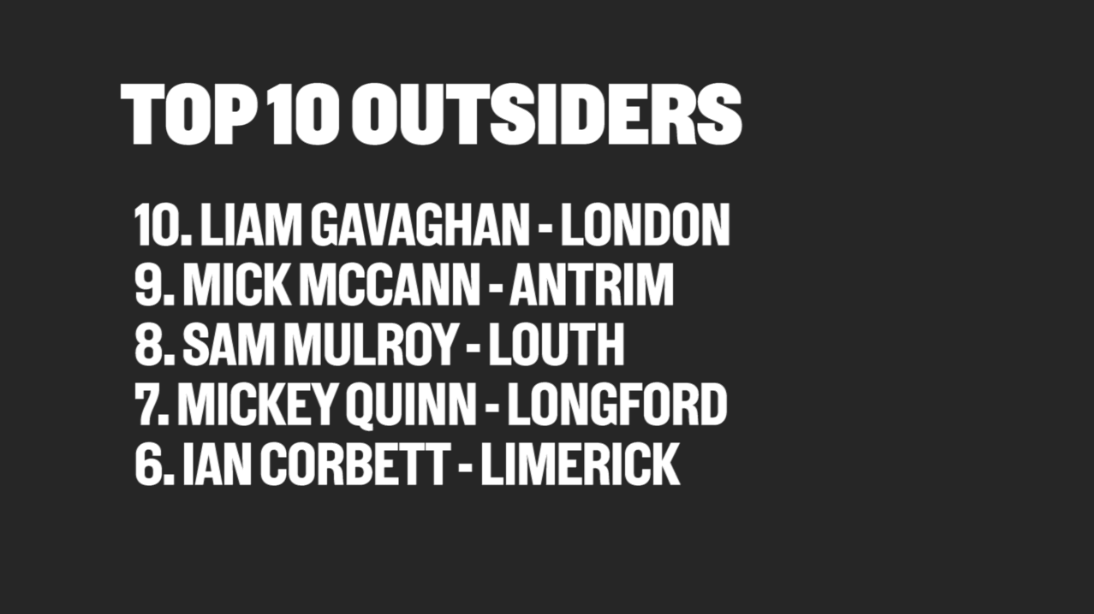 8. Sam Mulroy (Louth)
Rooney had very little to say on the Louth captain, thinking that his selection in the top 10 is obvious.
"Scoring forwards is one of the hardest things to come by in the game, so having one at this level is huge," Rooney said.
7. Mickey Quinn (Longford)
"What hasn't been said about Mickey Quinn?" Rooney said. "[He is] one of the standard-drivers in football in the Midlands over the last decade.
"It's often said Longford are a qualifier team, capable of pulling off big scalps, and Quinn's class, leadership and quality usually with six on his back, is the reason for most of that.
"He's back playing county football after taking that second-part of 2020 off. Longford have a tough year ahead but they're blessed to have a fella in Quinn who, lest we not forget, was one of the quickest Irish players ever to make their professional mark in the AFL when he was just 19 years-old."
6. Ian Corbett (Limerick)
"Limerick's joint-captain, their only All-Star nominee since John Galvin in 2010, Newcastle West star, driving force from half-back who is quality on the ball," Rooney said.
"There are a lot of good things happening under Billy Lee, and Corbett is so important to that. He chips in with scores in most games and could play in the forwards too.
"As Jack Neville put it in the Limerick Post back in 2020: if Ian Corbett was born 20km to the West, we'd be talking about him every week due to his exploits with Kerry."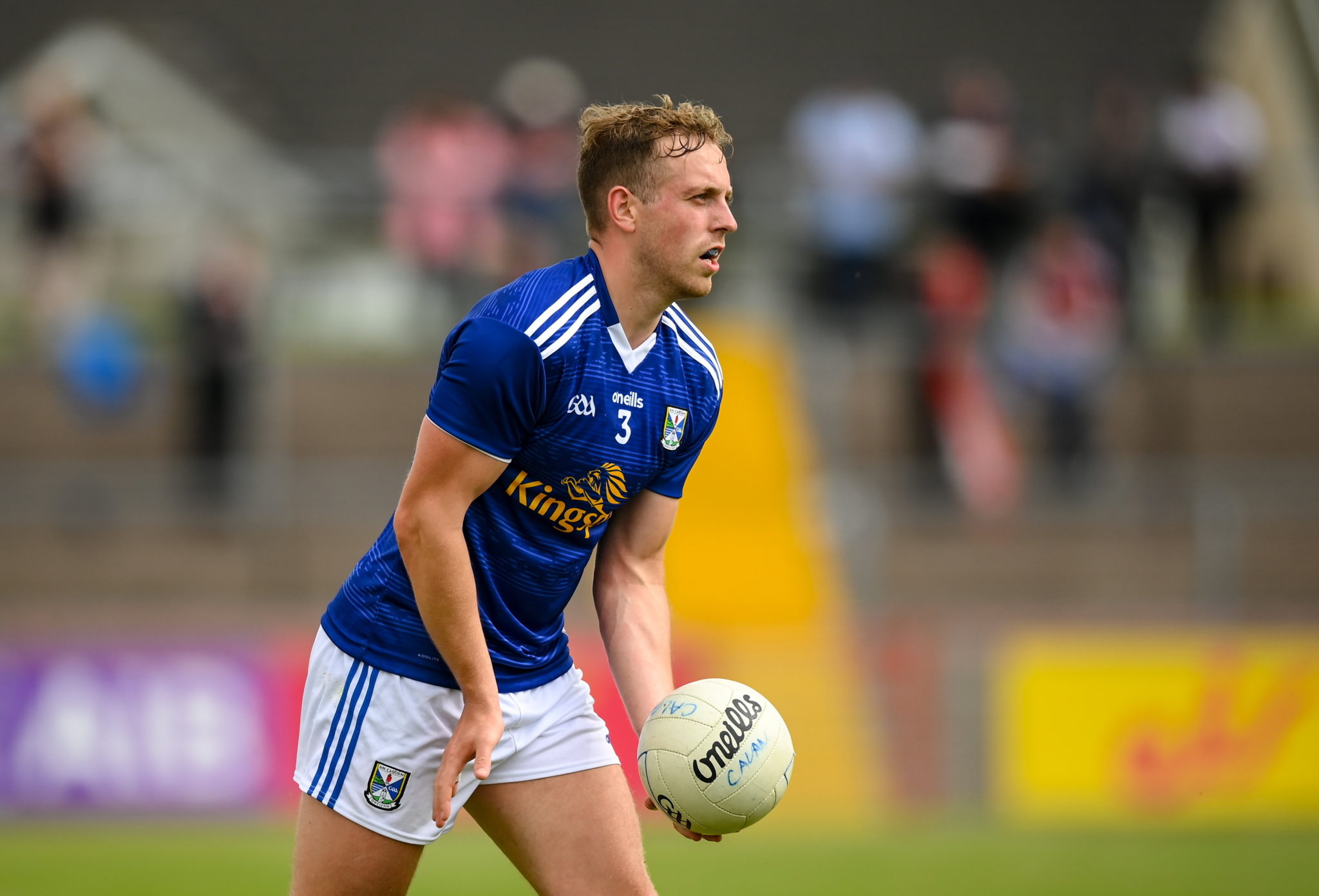 5. Padraig Faulkner (Cavan)
"Kingscourt man Padraig Faulkner is one of the best full backs in the game," Rooney said. "An All-Star in 2020, he can also be a destructive force going forward for the club.
"[I am] expecting him to regain his All-Star form this year if Cavan are to give Ulster another rattle."
4. Conor Sweeney (Tipperary)
"Sweeney is one of the best forwards in the division," Rooney said. "[He is] a clutch forward, [but] he'll really miss Michael Quinlivan (who probably would have been number 1 on this list) because all the focus will be on him now.
"[Sweeney is] capable of the audacious. Do you remember the equaliser against Limerick, a sideline with the outside of the left from 40 yards that dragged the game to ET in 2020? The year Tipp won Munster."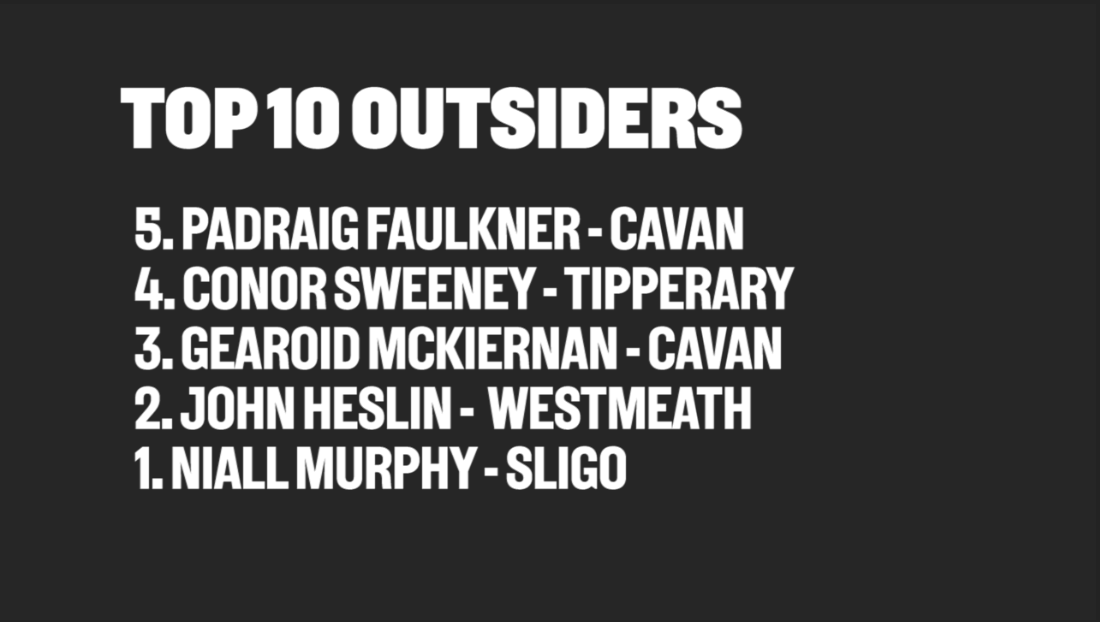 3. Gearoid McKiernan (Cavan)
"Gearoid McKiernan has always and will always do it for Cavan," Rooney said. "[He is] a colossus of a man, rarely misses a game, and always delivers.
"Whether that be fetching kickouts, or firing over points from 50 metres. McKiernan inspired them to victory against Donegal in that incredible Ulster Final win in November 2020.
"He has too often over the years been left to do it himself up top and around the middle."
Although he should be less inclined to like Cavan, based on their proximity to Meath and what should be a heated rivalry between the two counties, Rooney wished he could have added more Cavan people to this list.
"I'm going to get killed here, because I've still omitted two All-Stars in the two Galligans," Rooney said. "But it's the rules and I can't break the rules.
"Also, Cavan got relegated to Division 4 with four All-Stars. Ciaran 'Holla' Brady was some loss last year, the driving force from wing-back.
"The Galligans are top class. Raymond is one of the best goalkeepers around and Thomas is one of my favourite footballers. Patrick Lynch is one to watch as well, a quality corner-forward."
2. John Heslin (Westmeath)
"The one true shame of the last decade is we haven't seen enough of John Heslin on the big stage," Rooney said. "He is a wonderful footballer, who is also a sow of a man (a compliment I'd reserve for few modern day footballers - and they're usually only footballers that also farm).
"Heslin can carry a team. Westmeath have done as well as anyone in Leinster over the past decade and they need a fully fit John Heslin flying to hit those heights.
"Heslin is capable of racking up huge scores and winning games on his own. It is hard to forget the 2-16 he hit in a county semi-final a few years ago."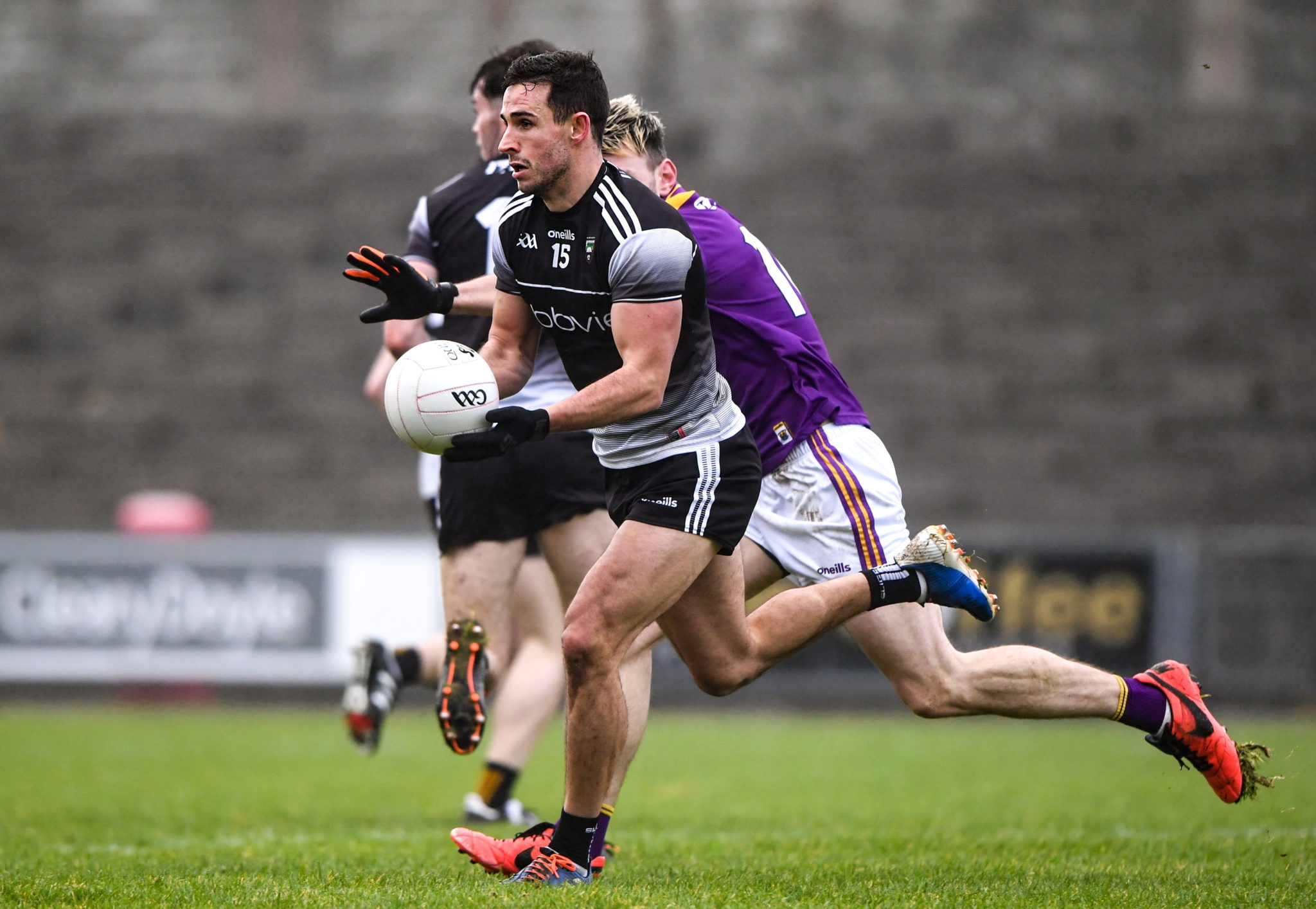 1. Niall Murphy (Sligo)
"In my opinion, Murphy is the best footballer in the bottom two divisions," Rooney said. "Niall Murphy is a serious asset to Tony McEntee's side.
"He has played international rules, is a Sigerson winner with DCU, physically imposing, athletic, a fine finisher - he's got it all!
"He is quite often double and treble marked, but you can still expect Murphy to rack up huge scores, even against the highest quality defenders. I know that Mayo and Galway always find him a handful."
'IT GOT SO ANALYTICAL TOWARDS THE END' | PADDY ANDREWS ON DUBLIN TRAINING
Download the brand new OffTheBall App in the Play Store & App Store right now! We've got you covered!
Subscribe to OffTheBall's YouTube channel for more videos, like us on Facebook or follow us on Twitter for the latest sporting news and content.