Fans and pundits alike love to reminisce about their county's greatest ever sides and what players would fit into a combined all-time best 15.
But, what if you could pick just one player from history to come back and join your county's current panel, who would it be and why?
Who could be the final piece in the jigsaw or the solution to the panel's current problems?
On Wednesday's Shot Clock, Ger Gilroy and Kieran Donaghy discussed who they would recall from the history books for the four top footballing sides right now and why.
Tyrone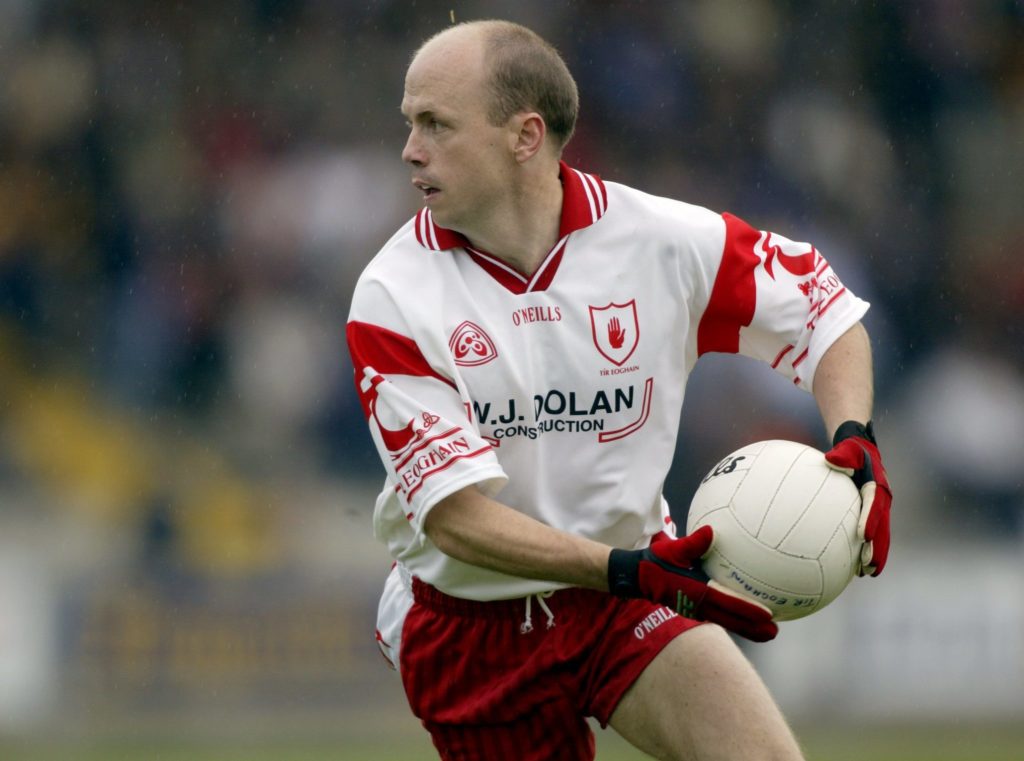 Starting with Tyrone, both Gilroy and Donaghy agreed that Peter Canavan was undeniably the best player Tyrone could recall from the days of his peak.
Gilroy: "I am going to pick Peter Canavan because he was a generational talent and if you stick Peter Canavan in that team all of a sudden you can just leave him up in the forward line on his own, double marked and he's still going to kick 1-4, 1-5, 1-6 from play over the course of a game."
Donaghy: "Yeah, like you, I had [thought of] [Brian] McGuigan... but you can't leave out God, Peter Canavan, he's in, he's corner forward and you build everyone else around him. It's an obvious one.
Dublin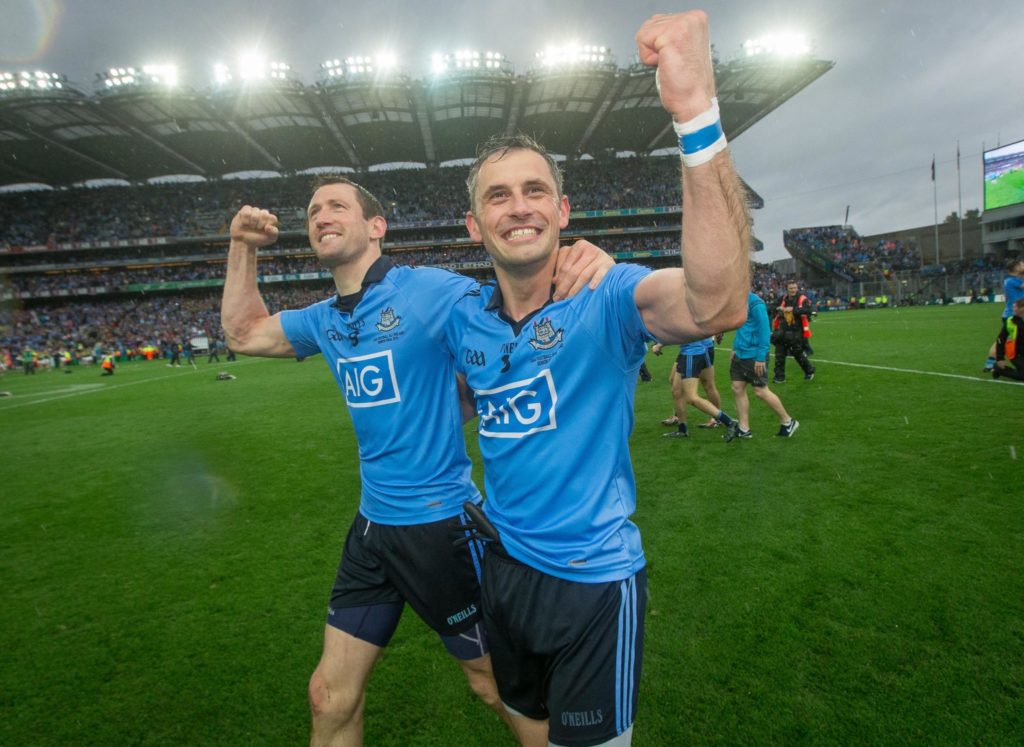 Dublin would greatly improved their chances of completing the 'drive for five' by getting Alan Brogan back in their XV, according to Gilroy.
Kieran thinks that Ciarán Whelan would be the man to recall.
Gilroy: "Alan Brogan at his peak I think would be a player who could improve that team. Or now you could actually add Paul Flynn at his absolute peak because again an un-markable half-forward who could do all the defensive stuff too.
Donaghy: "If you are going to try and win five in-a-row and you have Fenton and Whelan in midfield they are going to be very hard to beat. Putting him in there with Fenton would make them virtually unstoppable for the five in-a-row."
Mayo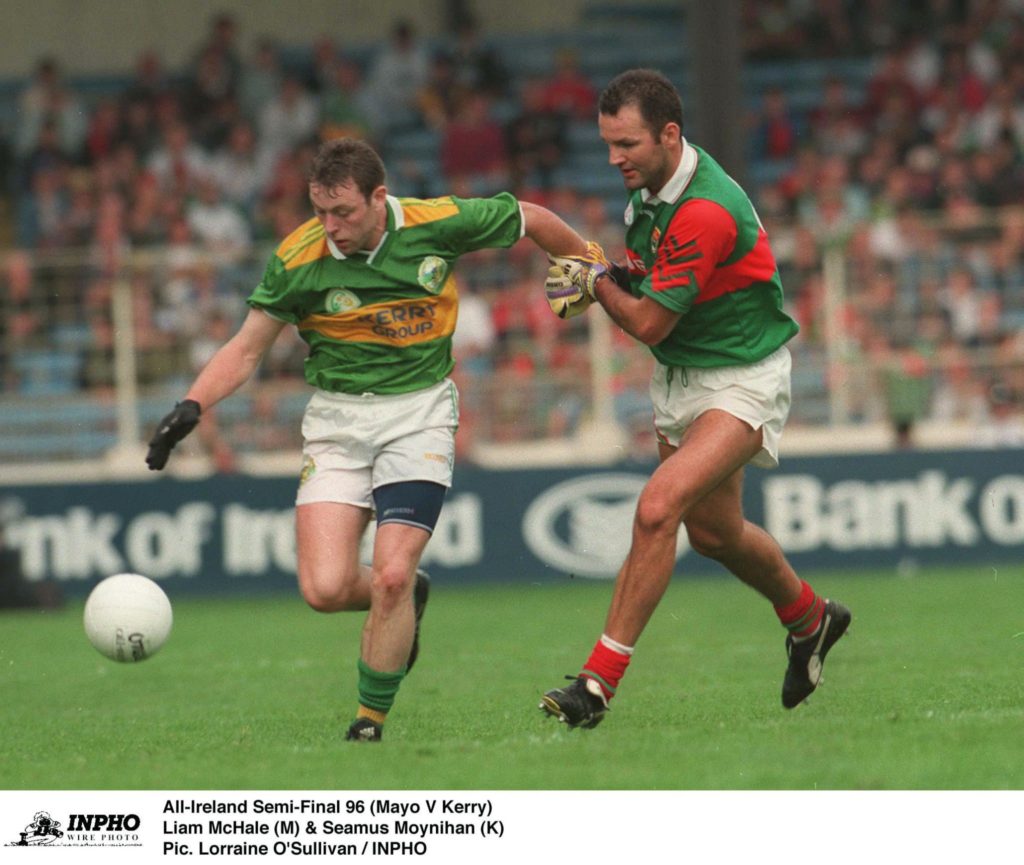 The possible rectification for Mayo's fortunes could be All-Star winners Liam McHale and Ciarán McDonald according to Gilroy and Donaghy respectively .
Gilroy: "I just think that he is the jigsaw you can move everyone else around as well. You can put him on a man-marking job on Fenton if you have to. You can do anything you want with him but he is definitely a game winner and could get that all-Ireland medal he deserves."
Donaghy: "Just having him on the 40 yards there with Aidan O'Shea out in midfield and giving him the ball and letting him pick out guys inside. He was certainly just one of the all-time great players and he was an inspirational player and I think if you need someone to try and stop the five in-a-row or get Mayo over the line you slip McDonnell into this team and it would up your chances big time.
Kerry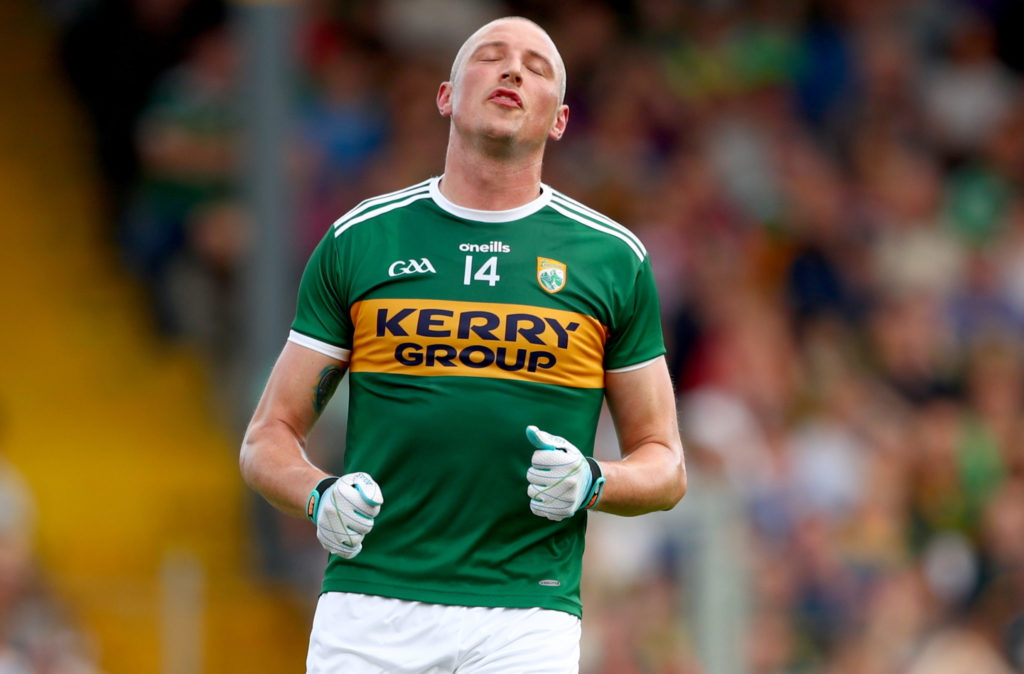 For Kerry, Gilroy joked that Donaghy could still do a job for Kerry if he would show the commitment, while Donaghy picked Jack O'Shea as his returning legend.
Gilroy: "For Kerry if we just add you back into the team, I mean you're fit, you're playing well you've won a club championship. What the hell is wrong with you? Do you just not care anymore, is that it?"
Donaghy: "I just think Kerry right now if we were to go for the All-Ireland we need a bit of steel that running ability that football ability. Jack O'Shea is an all-time great throw him in there next to a fit David Moran and I think that would be a midfield combo that would take it to the Dubs."
Subscribe to Off The Ball's YouTube channel for more videos, like us on Facebook or follow us on Twitter for the latest sporting news and content.