Former Dublin footballer Alan Brogan is strongly opposed to the recent suggestions of splitting the county in an effort to curb their dominance of the All-Ireland Football Championship.
Speaking on episode five of The Bernard Brogan Podcast, Alan Brogan laid out why he feels that the idea of splitting Dublin is a "complete non-runner".
"For us as a family, it was always about representing Dublin as a county, not representing just the north or the southside. We were representing Dublin first and foremost," Brogan said.
"Pat Gilroy, 'Pillar' before him and Jim Gavin certainly would always speak about the team of the 1970s and us standing on the shoulders of giants.
"How dare someone suggest splitting Dublin up and taking that identity, that history and that culture away from us.
"If a decision is ever to be made about splitting Dublin, it has to be made in Dublin not anywhere else or in Croke Park."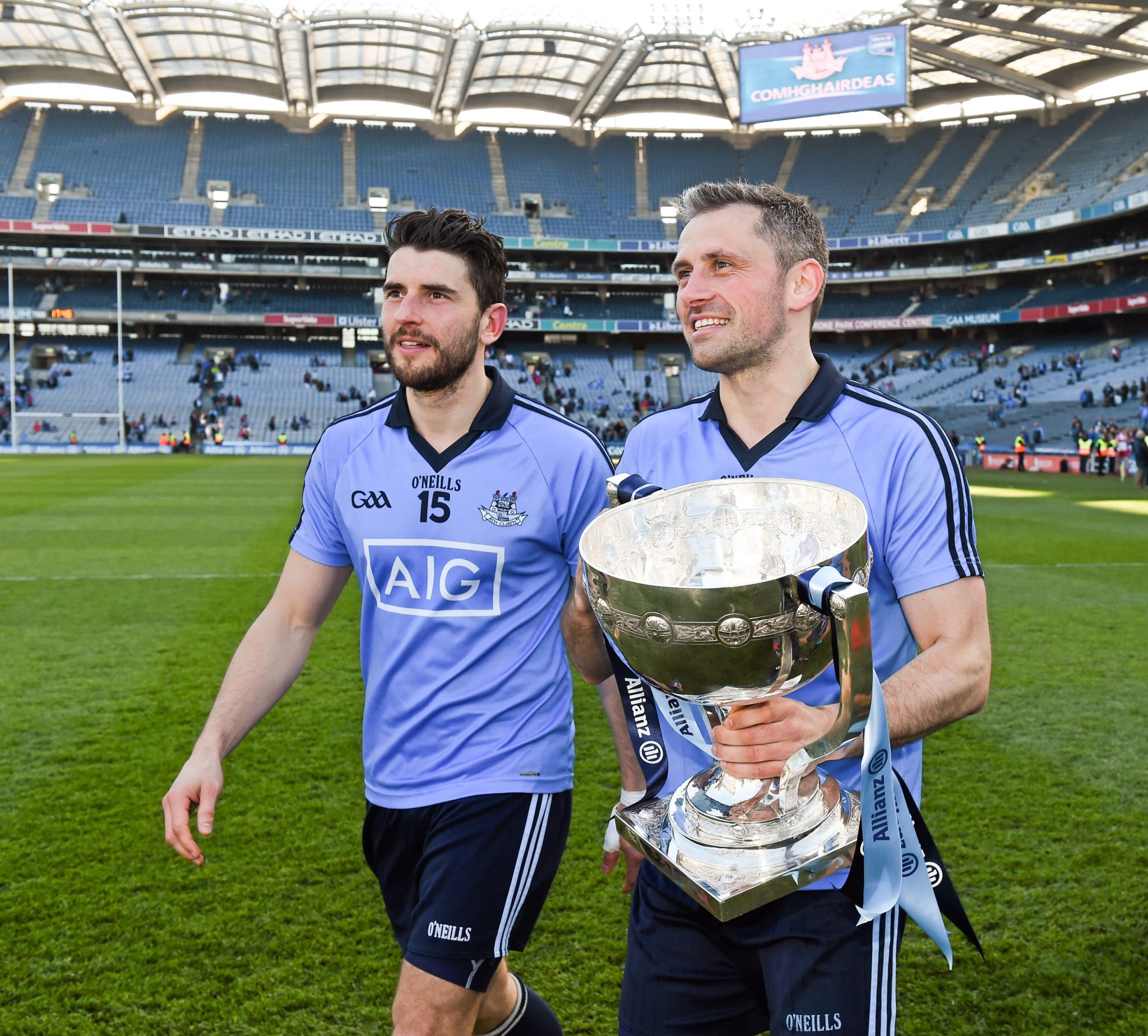 The Dubs will be aiming to clinch their sixth All-Ireland title in a row when they meet Mayo in Croke Park on Saturday but Brogan doesn't feel that weakening Dublin is the way to help the GAA more broadly.
"All splitting Dublin is going to do is make it a bit easier for the likes of Kerry, Mayo and Tyrone. It's not going to bring any other counties up a level," he said.
"In terms of the finances, it's not Dublin's fault that they have done a very good job with putting a pathway in place for players to come through. It's now about trying to implement that in other counties.
"No matter how much money you throw at this or what you do, it's not going to change overnight. It's probably a ten year project where you pick a few counties and make big investments and see if the blueprint works."
"You can't mess with the county system," he said.
"The GAA have to work with the weaker counties. There's no reason why there should not be competition every year in Leinster because Meath, Kildare and even Wicklow have populations which mean they should be able to compete."
Altering the county system could also weaken some of the things that make the GAA so special, according to Brogan Senior. 
"The real thing that makes the GAA different is that county rivalry. When we go down to Kerry, that rivalry is there but once the match is finished, we have great friends," he said.
"To do anything to destroy that cannot be good for the GAA because that is what makes us different from every other sport in the world."
SuperValu – proud sponsors of the GAA Football All-Ireland Senior Championships – see YouTube.com/SuperValuIreland for more details
Download the brand new OffTheBall App in the Play Store & App Store right now! We've got you covered!
Subscribe to OffTheBall's YouTube channel for more videos, like us on Facebook or follow us on Twitter for the latest sporting news and content.