Off The Ball's Joe Molloy debated the return of competitive sport with journalist Colm Keys and Shane Keegan on the Sunday Paper Review. 
Across Sunday's newspapers, opinions regarding the likelihood of a return to competitive sport and how this may happen abounded. In light of the Irish government's latest comments about the return of sport in this country, Off The Ball's Sunday Paper Review considered how determined we ought to be about pursuing a return.
"When it comes to the return of sport," suggested the show's host, Joe Molloy, "there is the well-being argument and then there is the financial argument.
"If we park finances for a second and tease out the well-being argument, why do we need games? Why can't we all go training and players can wash their hands, work on their touch, work on their fitness and do it all in a very safe way?
"Why do we need competition? Why is that so urgent for our well-being? If you train well, you still get a large proportion of the same benefits anyway."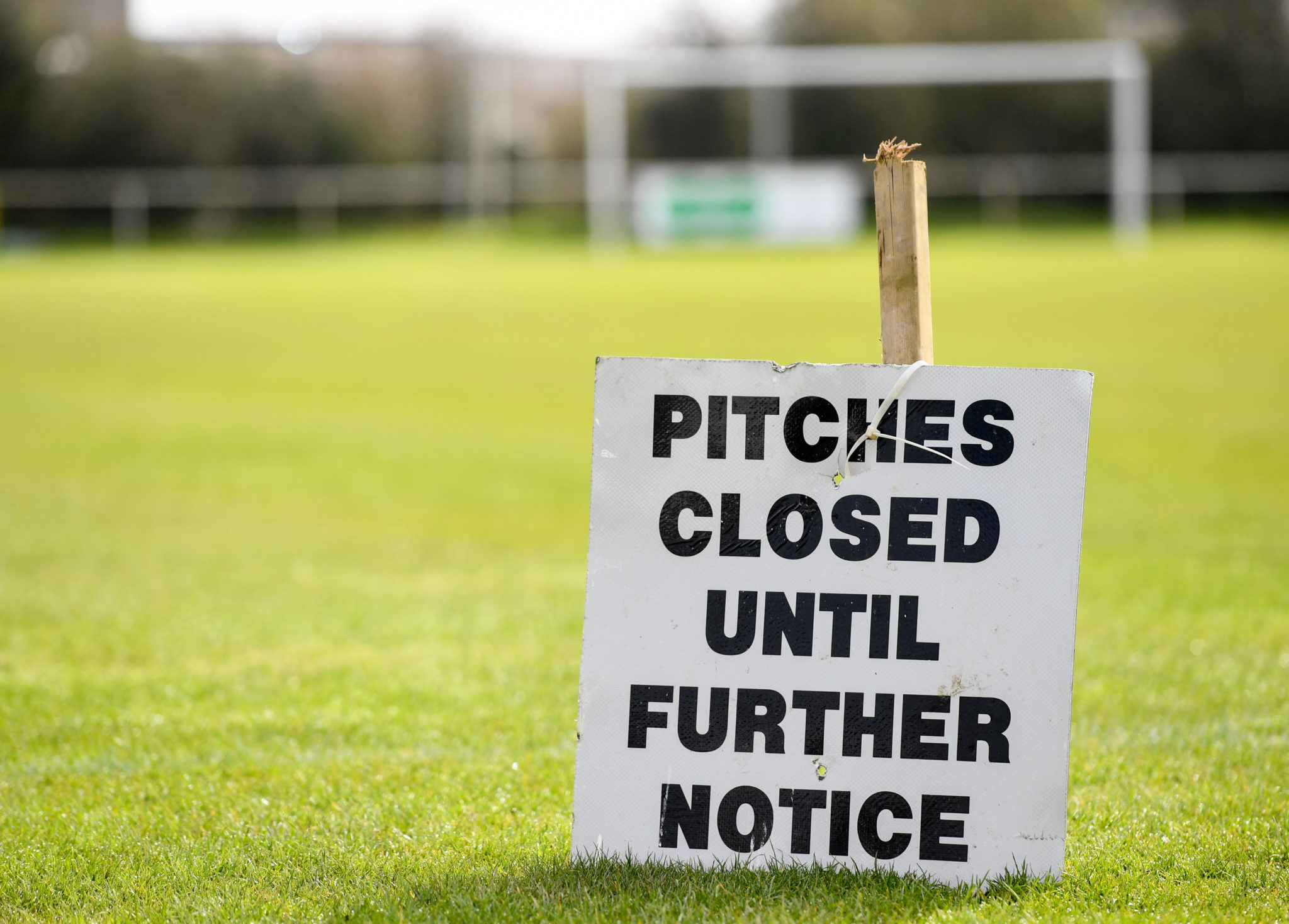 A discussion had primarily off the back of Colm O'Rourke's column in the Sunday Independent, the former Meath footballer had outlined his concern for the impact no sporting activity could have on people's health and well-being.
Furthermore, with a particular focus on the GAA and its return, he said: "I am recommending that the GAA should be getting ready for a return to action sooner rather than later.
"There is nothing reckless in this. We, as a society, need to look after the old and vulnerable, but the rest of us will have to get on with our lives again, taking all sensible precautions.
"Club underage matches should be able to start quite soon."
Although both Keys and Keegan shared some concerns with the apparent simplicity of O'Rourke's suggestion, Shane Keegan admitted that his own outlook fell largely in line with the columnist.
"He does make some good points and I probably would be in his camp," he explained before addressing Joe Molloy's questions about the necessity of sports' return for our collective well-being.
"Players need something to aim for. As much and all as they might enjoy the camaraderie of being in the group, at the end of the day, players have a goal and everything is aimed at that goal.
"When you get up in the morning, your day has a purpose. You're going to training, those sessions are work for a match and that match is one step toward winning a championship.
"If there is no championship, all of that trickles back and you wonder why you're getting up in the morning."
Yet, this was hardly deemed reason enough for the show's host.
"I don't buy that," responded Molloy. "There are teams who start training in November for a championship that starts in the summer. Your goal could be to get to X on the fitness test, to improve your touch, it could be any number of things.
"I'm talking here in terms of the risk. For me, that's not a good enough reason to risk people's health."
Ultimately, however much Shane Keegan wants sport to return, both affirmed that the safety of all involved is of paramount importance.
You can watch back the Sunday Paper Review in its entirety here. 
Subscribe to Off The Ball's YouTube channel for more videos, like us on Facebook or follow us on Twitter for the latest sporting news and content.