This week's episode of The Bernard Brogan Podcast was a family affair as Bernard was joined by his brothers, Alan and Paul as well as his mother, Maria and his father, Bernard Senior.
The three Brogan brothers reminisced about their busy childhoods in which they played a variety of sports and also remembered how they could always rely on the support of their parents from the sideline.
"It's no coincidence that the three of us ended up on a Dublin senior football panel," Alan Brogan said referring to the support offered by their parents.
"It was very important for us to see you and watch you play. We felt the least we could do was turn up and watch your matches and cheer you on," Maria Brogan said.
"It got to the stage where the three of you were playing with three different teams and your father and myself would be haring around the city trying to get a half an hour of each match.
"It was no hardship on us though because we enjoy and watch all sports. In fact, when we did miss a match it was quite upsetting."
The brothers remembered a couple of incidents when their mother got very involved in the game.
"One day against Finbarr's, I was getting a couple of clatters and you came onto the pitch with the umbrella," Bernard Brogan joked.
Maria Brogan explained that it was just "the excitement of the game".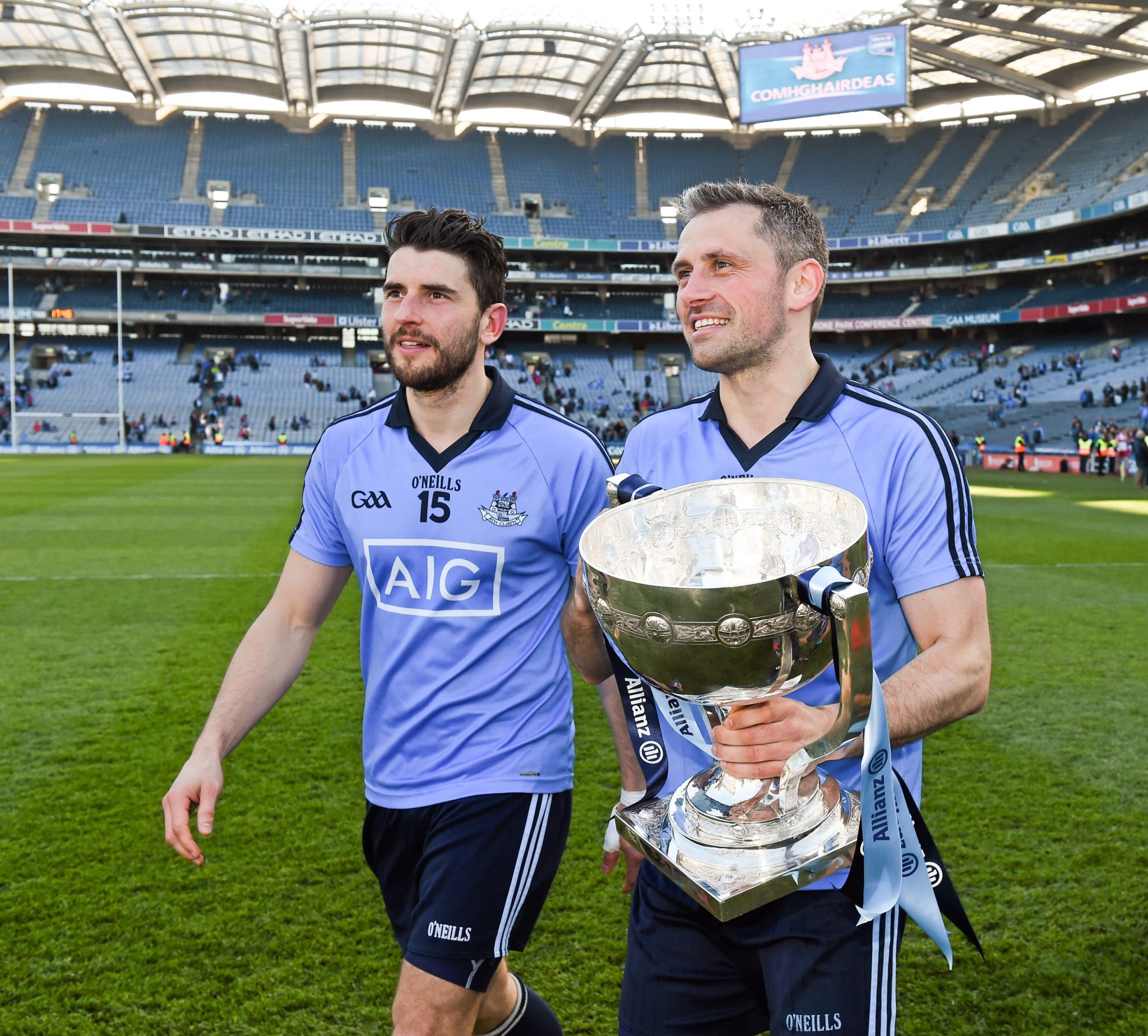 Bernard Senior, a great footballer in his own right, explained how he always encouraged his sons to play as many sports as they wanted.
"We'd let you play as much sport as you could. Whatever sport you were good at and you liked, that was the sport you'd end up playing," he said. 
"If you remember back, when you were young, the community games was a big event and you all ran in that every year. You were all good runners and you competed in a high level.
"That was athletics, you played a bit of basketball, you all played soccer fairly seriously. When you're playing multiple sports as a child, you're practicing everything because you're learning to run, you're learning to jump. It's all of benefit, there's no question about it.   
"Ultimately the GAA is where our heart was and where most of our time was spent. In a sense that was where it was all going to come to in the end because that was where our love was."  
SuperValu – proud sponsors of the GAA Football All-Ireland Senior Championships – see YouTube.com/SuperValuIreland for more details.
Download the brand new OffTheBall App in the Play Store & App Store right now! We've got you covered!
Subscribe to OffTheBall's YouTube channel for more videos, like us on Facebook or follow us on Twitter for the latest sporting news and content.