Mayo legends Anthony "Larry" Finnerty and David Brady recalled the relentless intensity of John Maughan's training methods at the latest SuperValu GAA Roadshow with OTB Sports. 
Joining Joe Molloy and Kieran Donaghy to preview the Connacht final between Mayo and Galway this weekend, both Finnerty and Brady had cause to recall their own playing days under John Maughan.
Finnerty played under Maughan in the 90s where Mayo would reach back-to-back All-Ireland finals. While the younger Brady played in both of those finals as well as in 2004 when Maughan had returned for a second spell in charge.
One instance of Maughan's seriousness when it comes to training brought both men back to a gruelling trip to London where Mayo picked up an underwhelming win in Ruislip.
After two sessions in Ireland and a "warm-up" in Hyde Park before the game on Sunday, the players were reminded that there would be another training session in Dublin on Monday morning.
"John had given us the plan for the weekend and he has said, 'Listen, lads, we are going training in Westmanstown on Monday morning," Finnerty recalled.
"[He told us that] we are coming back and can do what we want but the training is going to happen. Of course, we thought he is having a laugh here, well I think some of us did anyway. We did not take him too seriously."
From London to Coppers
After a number of "settlers" prior to the flight home to Dublin, the craic continued in the Irish capital, first in a hotel and then onto Coppers nightclub in the city centre.
The party rolled forward and at some point, Finnerty ended up dancing on a piano in the wee hours of the morning.
"David Brady tells a lie that I was dancing at six o'clock in the morning on a grand piano," Finnerty said, trying to distance himself from the story.
"It was a grand piano or a fine piano, but it was a piano Larry," Brady retorted.
"Some of us that were left decided to have breakfast before we went to bed anyway," Finnerty continued, the threat of a training session later that morning the furthest things from their minds.
"Of course we were woken again at 8.00 am to say the session was on at half nine. We got a rude awakening, put it like that."
"I felt like dying"
It did not take long for Maughan to smell what was going on, literally.
"In all fairness, he knew it," Brady remarked of their night's partying, "he knew well by the smell of us never mind the look of us that we had done the complete and utter dog on it.
"We ran, and we ran, and we ran, and then we ran some more. I felt like dying only for Larry being so bad, I was not too bad.
"I was picking you up with one arm and Liam McHale was picking you up with the other and Maughan was looking down on you and he says, 'Larry you have not got the heart.'
"Larry looks up and says 'John I have the heart, I just haven't got the lungs.'"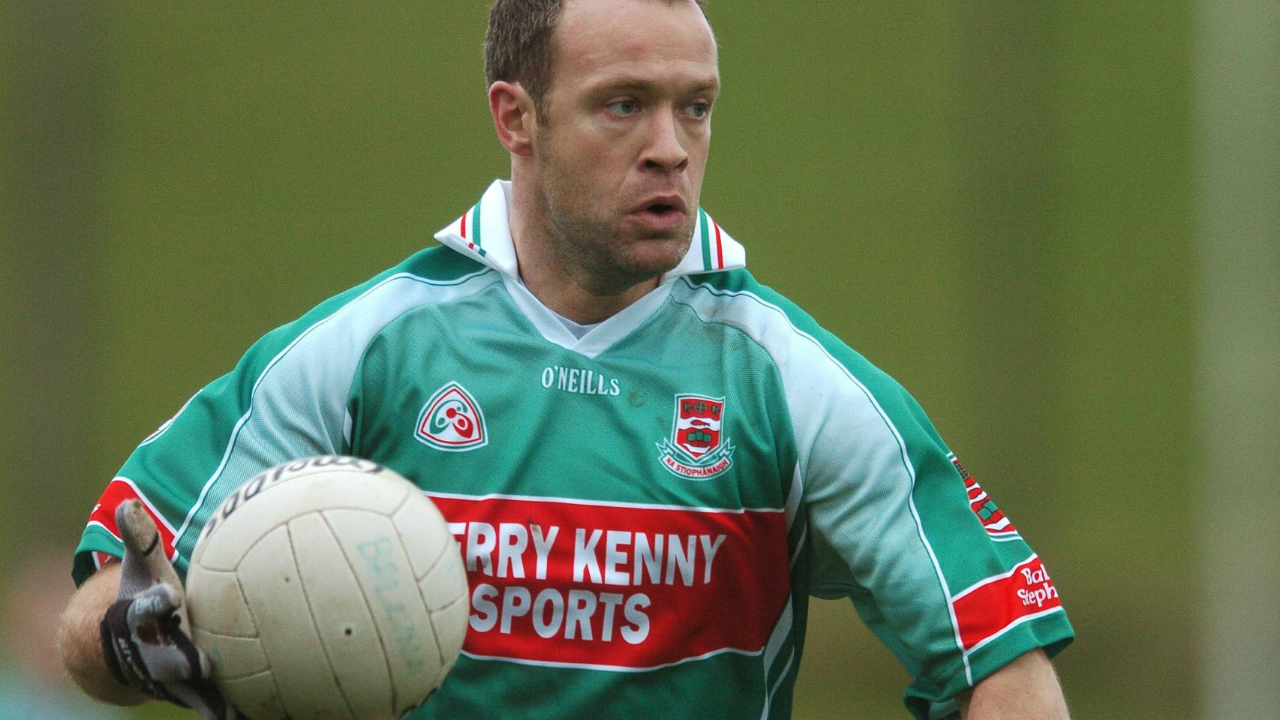 According to Brady, the warm-up a day earlier had lasted over an hour before playing a full game against a plucky London side.
"I remember that, in Hyde Park," he recalled, "it was scorching hot and we were actually profusely sweating in a warm-up that lasted an hour and 10 minutes.
"There was a little bit of bickering that Sunday before the game because we are going, 'Hey what's the story here John?' Once you say that to John sure he will just tell you to run a bit more.
"It nearly killed us but it kind of made us as well."
A multi-faceted coach
Despite the intense nature of the training sessions, Maughan's methods played a huge part in dragging his native county within a hairsbreadth from All-Ireland glory on numerous occasions.
Maughan is also very well versed in the mental side of the game, having played a nifty trick to rile his players up before the All-Ireland semi-final in 2004.
Having drawn Tyrone, Maughan told the team that Tyrone had celebrated the draw when it was released after their quarter-final game.
"It was probably a masterstroke from John because we were like raging bulls for the whole week," Brady told OTB Sports in 2016.
After 30 years in management, Maughan is not slowing down and is currently working as Offaly manager, trying to instill the same high standards in his current group as he did for those Mayo teams down the years.
David Brady and Larry Finnerty joined OTB Sports for our latest SuperValu GAA Roadshow. Keep an eye on all our social channels for more from that show in the coming days
Download the brand new OffTheBall App in the Play Store & App Store right now! We've got you covered!
Subscribe to OffTheBall's YouTube channel for more videos, like us on Facebook or follow us on Twitter for the latest sporting news and content.