Few appreciate the nuanced possibilities of a post-match interview quite like Davy Fitzgerald. A quirk of character, perhaps, Fitzgerald is unerring in drawing one toward what's been partially revealed.
"You've no idea what we put [these players] through," the victorious Wexford manager told Off the Ball in the immediate aftermath of Sunday's Leinster final, "we put them through a lot mentally to be able for a day like today."
Reflecting on what he had initiated beyond prying eyes, Fitzgerald, momentarily detached from the process, seemed somewhat taken aback by whatever it was that had been carried out.
"In any Davy Fitzgerald set-up," former Clare hurler Brendan Bugler explained to Off the Ball, "he really pushes the boundaries.
"It's either all-in or nothing, and if you don't buy-in he just won't entertain you really. He expects that because he firmly believes lads have to possess a certain physical and mental toughness to succeed."
The importance Fitzgerald affords to such traits is not surprising; the two-time All-Ireland winning goalkeeper with Clare has spoken of the relentless bullying he endured and overcame during his school years.
His strength is unshakable, and he expects it to be reciprocated. How this manifests itself in practice, however, remains somewhat more shrouded in secrecy.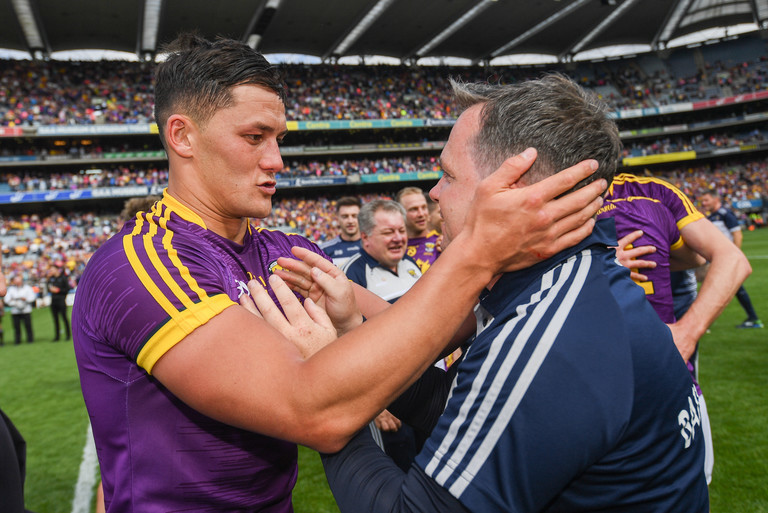 "There is a method to his madness," Waterford's Eoin Kelly outlined to Off the Ball of his time playing under Davy Fitzgerald, "he's not just mad."
Embarking on his first inter-county job eleven-years ago, it was perhaps with an understandable lack of foresight that Fitzgerald opted to replace Justin McCarthy at Waterford.
Intent on moving a successful team beyond McCarthy's strict diet of "hurling, hurling, hurling, hurling," Fitzgerald met the resistance of a sated panel.
"Davy was more structured and interested in game-plans, but he'd just inherited an older team that probably set too much in its ways.
"We were used to playing one way and with fellas in their late 20s and early 30s, there were just too many barriers to break down.
"The legs couldn't do what he needed them to do."
Where McCarthy's traditionalist outlook of 15-on-15 had generated success, a 36-year-old Davy Fitzgerald foresaw visions of hurling's changing tide. Physical fitness and a fresh manifestation of how it would be applied jarred with certain members of the panel.
"He was very similar to Justin in terms of his hurling drills, but then he'd have the Ger Loughnane thing of flogging lads in training.
"It was never a long session, only a little over an hour, but it was flat out. The intensity was super, and you're never allowed to drop your work-rate or effort."
An intriguing blend of two distinct styles, Loughnane, who himself played Fitzgerald's predecessor McCarthy, left an undeniable mark on his 'keeper from Clare's team of the 1990s.
"Getting into lads' heads is definitely something that Loughnane would have passed onto Davy," Brendan Bugler recalled, "but he had evolved it as well and gone onto a new level."
The hybrid approach that Fitzgerald would bring to fruition with Clare retained those rough edges at Waterford, however.
"You could be climbing up a mountain one night and doing boxing another," Eoin Kelly explained.
"He certainly kept things fresh and there could be a hundred-and-one things he'd do, but there would always be savage effort put into it.
"His style did cause a certain amount of division though. You couldn't have Dan Shanahan running up and down the field like Davy wanted. He was the bones of 30-years-old with plenty of miles in the legs.
"There's no point lying about there being a problem there, but we just weren't built that way and Davy would get frustrated because we weren't doing what we were supposed to do."
While Kelly remembers Davy Fitzgerald fondly for bringing Waterford to an All-Ireland final, he cannot imagine the Clare native departed without his share of regrets.
"He might never come out and admit that he made a mistake with this, that or the other, but he'll say it to himself.
"I think he learned an awful lot here, and when he went to Clare with lads that were only starting inter-county hurling, he could mould the kind of team he wanted."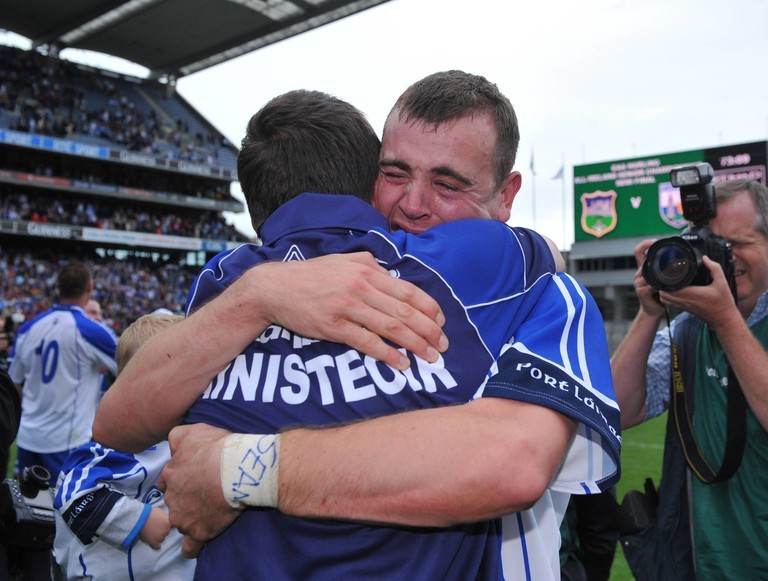 From dealing with Waterford's successful players, Davy Fitzgerald's return to Clare in 2012 simply served as a vivid reminder that they had been anything but.
Instrumental in the county's All-Ireland wins throughout the '90s, Clare had gotten to a point where anything Fitzgerald demanded offered some respite from the numbing repetition of mediocrity at least.
"Prior to Fitzy coming in," Bugler recalled, "I'd never seen the level of commitment having to be as much. It went through the roof.
"From doing like three days a week, we were literally doing field session five or six nights a week with gym sessions on top of that.
"For any team that's looking to implement the system that he wants to play, you have to be extremely fit and extremely physical."
With willing bodies at his disposal and no culture of senior success to combat, the chastening experience of Waterford didn't deter Fitzgerald as he rigorously set about turning Clare into All-Ireland winners.
"He has 100% belief in what he does himself. Contrary to what people would be saying, even people close to him, he has unshakable belief in what he's trying to achieve and the way he's trying to achieve it.
"Others may occasionally listen to these people who don't ultimately matter, but I think he just uses it as motivation for himself.
"He'll use anything at all that would stir the pot a small bit."
Alongside the physical demands he puts on players, however, Fitzgerald's capacity to engineer success runs deeper; instilling his belief in the players' own minds a truer measure of his talent.
"If you're willing to give the commitment, bring your body to extreme places and make the sacrifices, he'll see that.
"When you're a county like we were that had had relatively little senior success, that becomes the carrot.
"He was brilliant at communicating that and explaining how being involved in a set-up like this opens up opportunities in relation to employment and other things in your personal life.
"During the tough times there around 2012 and '13, when employment was hard to come by for certain lads, he'd do his best to get on to some contacts and help lads find work around the Limerick and Clare area.
"Obviously the ultimate success is won on the field, but there are things he did behind the scenes that people just never knew about."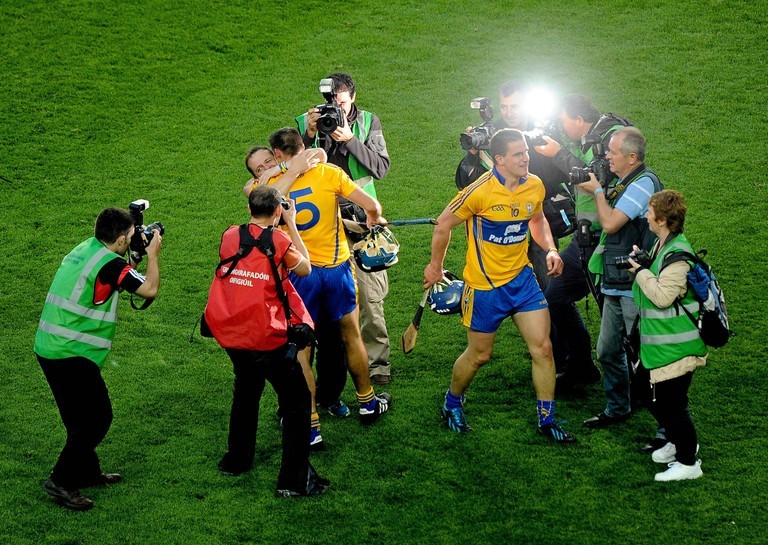 If mistakes made during his first inter-county role were partially rectified throughout his second, it is the third of Davy Fitzgerald's jobs with Wexford that is perhaps serving to best demonstrate his growth.
"I love doing things you're not meant to do," he remarked to Off the Ball in that same post-match interview.
The first manager to procure inter-county success in every feasible manner, the comment revealed as much about Fitzgerald's personal ambition as that of Wexford's desire to end a fifteen-year wait for provincial success.
"Take Brian Cody out of it and he's the best manager in the game," Eoin Kelly readily asserted.
"I think he's after learning an awful lot over the years."
Harmoniously intertwining his determination with the latent potential of often underrated players, it is work best saved for one who thrives on the margins.
Download the brand new OffTheBall App in the Play Store & App Store right now! We've got you covered!
Subscribe to OffTheBall's YouTube channel for more videos, like us on Facebook or follow us on Twitter for the latest sporting news and content.