Ireland is unique in how many different sports kids can play before they focus on just the one, according to Irish cross-over athletes Mick Galwey, Mickey Quinn and Jason Sherlock.
Galwey, who played basketball as well as football for Kerry before he started playing rugby for Munster, believes that kids should take up every sport available to them while they are young.
Similarly, Sherlock, who played all sports available to him other than cricket and rugby, feels that the skillsets from the different sports will help athletes in whatever sport they choose to focus on.
Quinn, who joined Galwey and Sherlock on The Saturday Panel, agreed with his colleagues about the importance of the different sports at a young age, particularly after the pandemic took away 18 months of sport from young athletes.
While he eventually went on to play 41 times for Ireland in rugby, Galwey grew up hoping to play football for Kerry and lift the Sam Maguire.
However, he suggested that his football skills were the reason that he got the edge on the rugby pitch at 17.
"I remember when I started playing rugby first, they put me straight into the second row because I was tall," Galwey said. "What I was doing, which is what you have to do in Gaelic football, I used to attack the ball.
"When I started playing rugby first I didn't know the rules, so I played as a midfielder. I kept chasing the ball, so I suppose that's what the modern game is about.
"I would end up in the centre, I was kicking balls, and people were saying, 'well you can't do that', and I said, 'why not?'
"When I was growing up, we didn't have great facilities, but I played soccer, I played basketball, I played a bit of handball, and all these sports helped me," Galwey added.
"I must say, I played a lot of basketball, and that is a great game. Some of the skills that I got from basketball I would have brought to rugby.
"Communication is huge. Peripheral vision is important. All of those sports are fantastic. I would encourage kids to play all sports and eventually you will find your way.
"We can still compete. It is great that we beat the All Blacks a few weeks ago. The real test of any international rugby team is how they get on in the World Cup.
"I look at all the great players in the GAA that I have seen, played with and against... if we didn't have football and hurling, i would imagine that we would be better than the All Blacks.
"The amount of people that are playing GAA is fantastic. It is a phenomenal game. I think there is room for all sports. Bottom line if I was to give any advice to any kid it would be to try them all."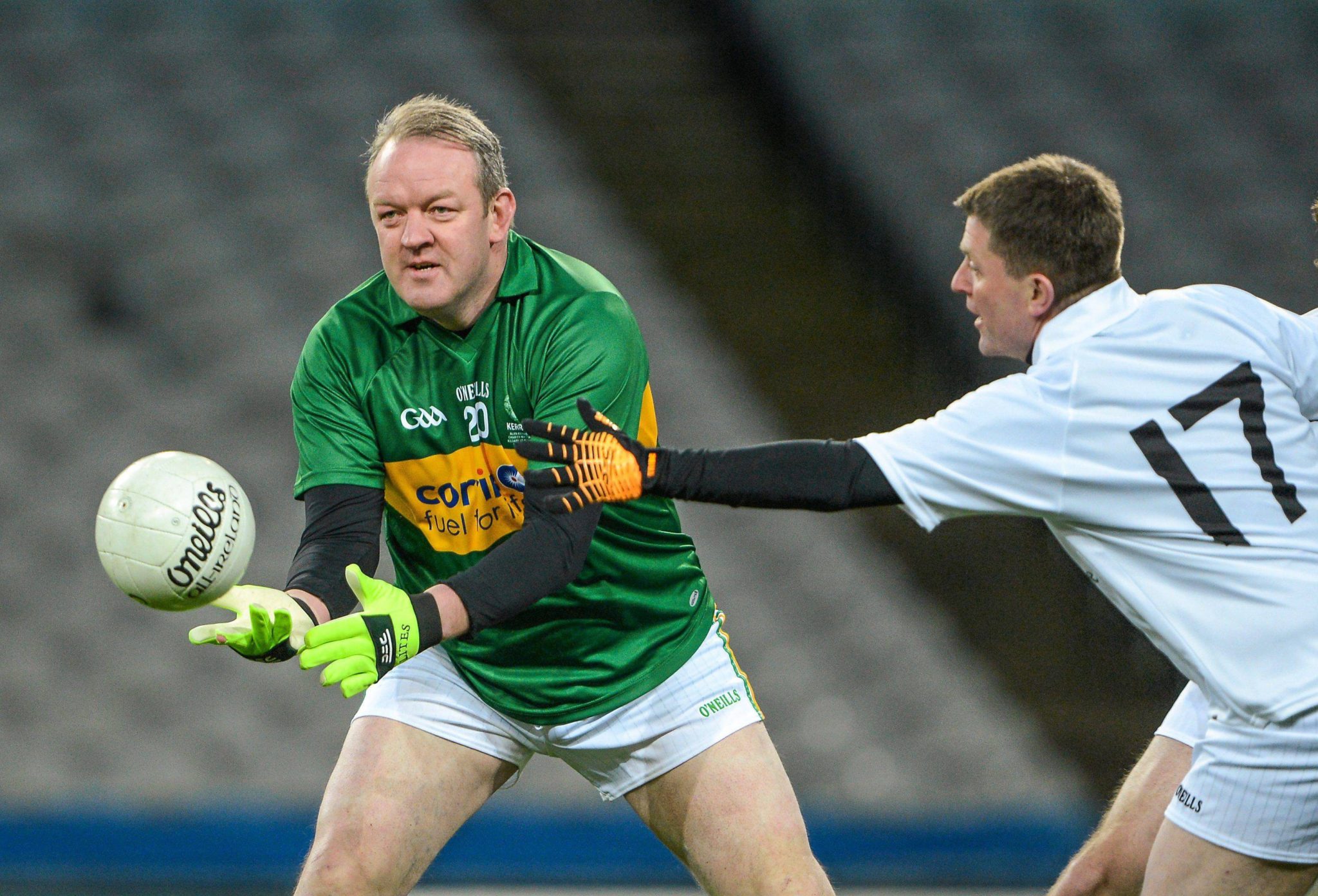 Different sports have interchangeable skillsets
Sherlock agreed that different sports all have their own skillsets that could benefit athletes in other sports. He discussed how playing the different sports before specialising in football actually secured his place in Dublin.
"In Ireland, we are lucky that we have a cross-section of so many sports," Sherlock said. "When I look back, I regret that I didn't get the chance to play rugby.
"I would have loved to play it as a scrum half... and even cricket. it was something that I didn't get a chance to play and a game that you think, 'maybe I could have done well in'.
"Certainly, being exposed to different sports, I was able survive, and that is a big part of the challenge in all sports.
"When you look at how you prepare for sports, you can break it into the technical piece, the tactical piece, the physical piece, and also the mindset piece.
"When I look back, I certainly wasn't the biggest, the strongest or the fastest. But I had a mindset that I wanted to be the best that I could be and I picked up the technical skills that I needed to survive and excel in sports.
"Even when i did get to play with Dublin as a 19-year-old, I was very limited in my skillset. It was the mindset that I had to survive and add value to team that got me through in those early years.
"When I wanted to commit to one sport, then I focused on the technical and tactical sides to be the best I could be as an individual player."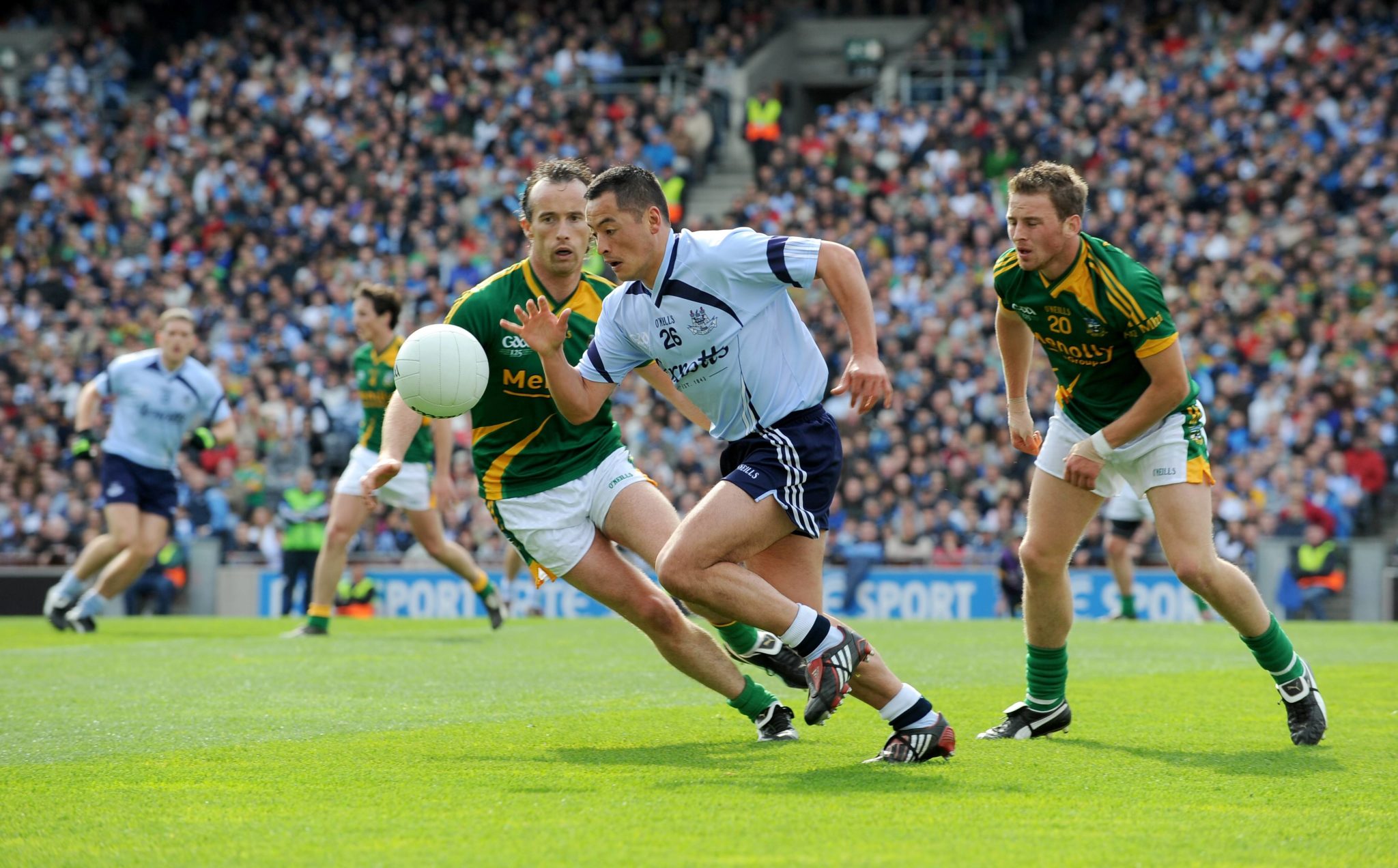 Kids should try them all, especially after COVID
For Quinn, the importance of playing different sports has never been more relevant than it is now, after 18 months without formal sport in schools.
"You pick up different things from different sports," Quinn said. "That is something that you see as a coach and as a player that the tactical side of things really does help.
"With soccer, the footwork can cross over into Gaelic football for tackling, or even rugby for that matter. In the tactical side of things, there is spacial awareness and angles of passing, creating those triangles in soccer is something that has been huge.
"The skills that you picked up... from different sports... make you a more rounded player and athlete. Then the level of coaching that you are getting from different coaches that you are working with, that transferable skill from one sport to the next is something that a lot of sports have.
"Now is more important than ever after the lockdowns and 18 months without playing organised sport that kids' basic fundamental movement skills probably aren't where they were.
"Playing multiple sports will be hugely important going forward."
"PIRES YOU ***** ****" | ROBERT PIRES ON HOW ARSENAL'S RIVALRY WITH MAN UNITED SPILLED OVER INTO HATRED
The Saturday Panel is brought to you this week with thanks to the All-New Renault Arkana. The sporty, spacious, hybrid SUV. For more information, visit https://www.renault.ie/cars/arkana.html
Download the brand new OffTheBall App in the Play Store & App Store right now! We've got you covered!
Subscribe to OffTheBall's YouTube channel for more videos, like us on Facebook or follow us on Twitter for the latest sporting news and content.