Tipperary footballer Aishling Moloney talked about the challenges of being a high-level dual player on Off The Ball on Sunday.
As part of the Nollaig na mBan special, Moloney spoke about the motivation for her to take up senior camogie in 2020 while remaining a senior footballer for Tipperary.
"My dad is a massive hurling man," Moloney said. "He would nearly prefer it over football to be honest.
"He actually sat me down one day, I have a kind of crazy family here, but he sat me down one day and he said, 'would you ever give the camogie a go before I die?'
"COVID came anyway, and I thought it was a great opportunity, and it was always something that I wanted to do every year.
"I weighed up the pros and cons and the way both seasons were going; it was four months, it wasn't as if it was prolonged.
"Eventually I just put myself forward for it, and it probably was the best thing I have done in many years.
"The day I told dad, his reply was 'geez I must be an awful yellow colour these days if you are making that decision."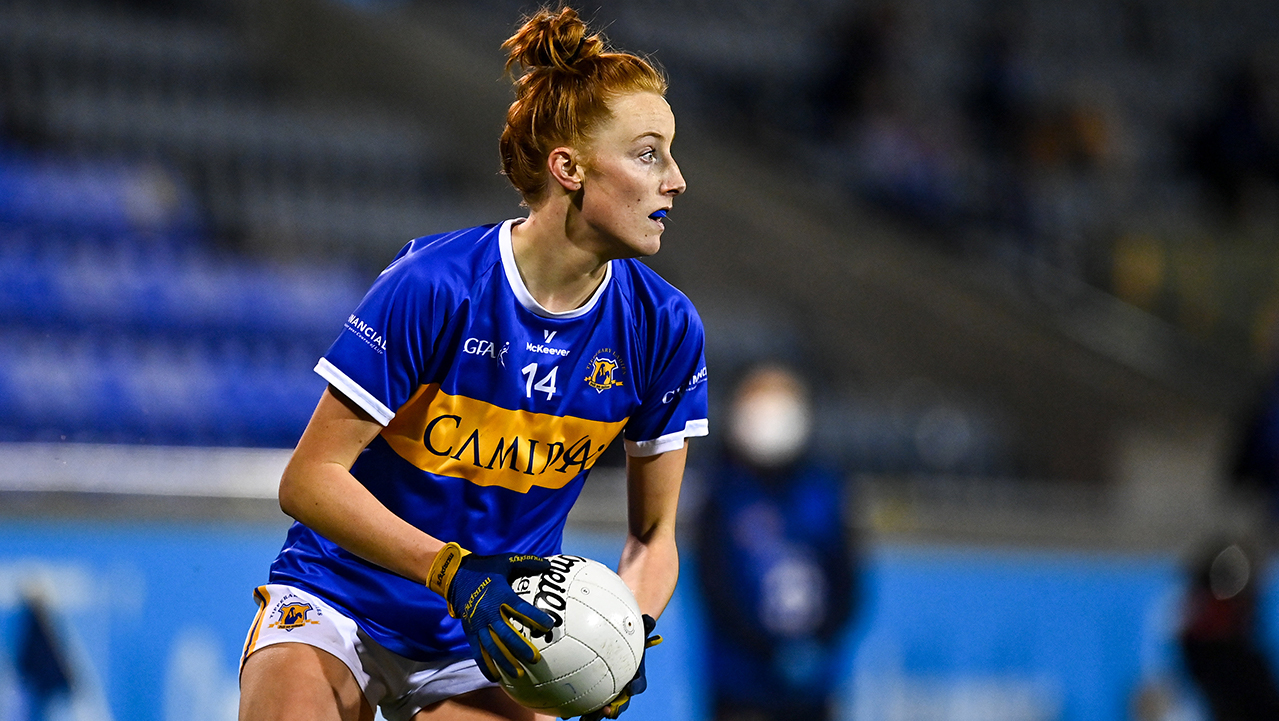 Camogie and football are completely different games
Although they share some certain aspects, it is obvious that camogie and football are completely different sports in terms of physicality and tactics.
Moloney discussed the how she adapted to playing in the senior teams for the two very different codes.
"It was very challenging, both physically and mentally," Moloney said. "It is something different, and when you are in the football environment that is the only thing you are looking at.
"With camogie it is completely different tactics, everything is so different, [on top of] being thrown into something that you are uncomfortable with as a person.
"In football you know everyone, you are going to training and everyone is from the south whereas in camogie everyone is mainly from the north.
"So, as I was in training, I was finding myself asking peoples' names, little things that I probably would have never done before."
While she was not able to put a lot of time on the field in camogie last year, due to an injury and a red card keeping her out of a number of games, Moloney was always buzzing coming home from camogie training.
"Every time I went to camogie I was in the car asking myself what am I doing to myself?" Moloney said.
"But then I'd go train, I'd come home and I would be literally on cloud 10 coming home in the car."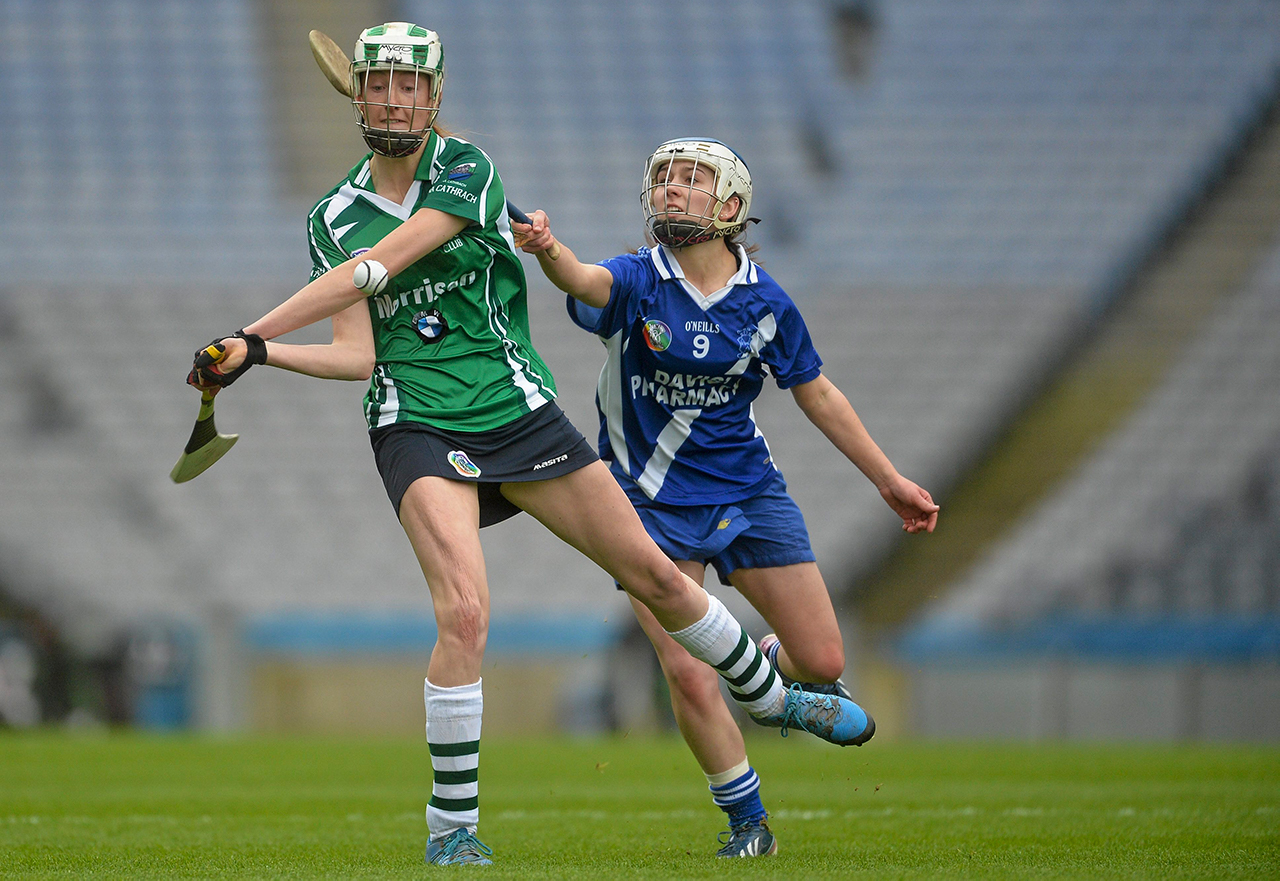 Clashes can be the bane of a dual player's existence
Camogie and ladies football are run by two separate organisations, unlike the men's versions of the games.
This means that there are very often major scheduling clashes, both in terms of training and, more importantly, matches.
Moloney suggested that, until there is an amalgamation of the two associations, dual players have to come to terms with dealing with these clashes.
"Cork ladies' football and camogie players highlighted that this year," Moloney said.
"I suppose, signing up for it, you kind of have to prepare yourself and be organised for those clashes to come before [they do].
"You are trying to avoid them at all cases possible, but it is an issue."
The increased training and match schedule of playing to elite sports meant that Moloney had to work her frame of mind to ensure that she both gave and got all she could to both codes.
"I probably hadn't trained as much since I was about 12," Moloney said. "You felt like you are on five or six different teams because obviously you are playing in high levels in both codes.
"It was just mind over matter in the end, doing the right things, nutrition and recovery and getting everything right.
"Once your head is in the right place, I suppose you are able to do anything, and that was the most important thing for me. I think mind frame is an important part of it."
Despite the challenges, Moloney hopes to continue to play both sports at senior level in 2021.
Download the brand new OffTheBall App in the Play Store & App Store right now! We've got you covered!
Subscribe to OffTheBall's YouTube channel for more videos, like us on Facebook or follow us on Twitter for the latest sporting news and content.